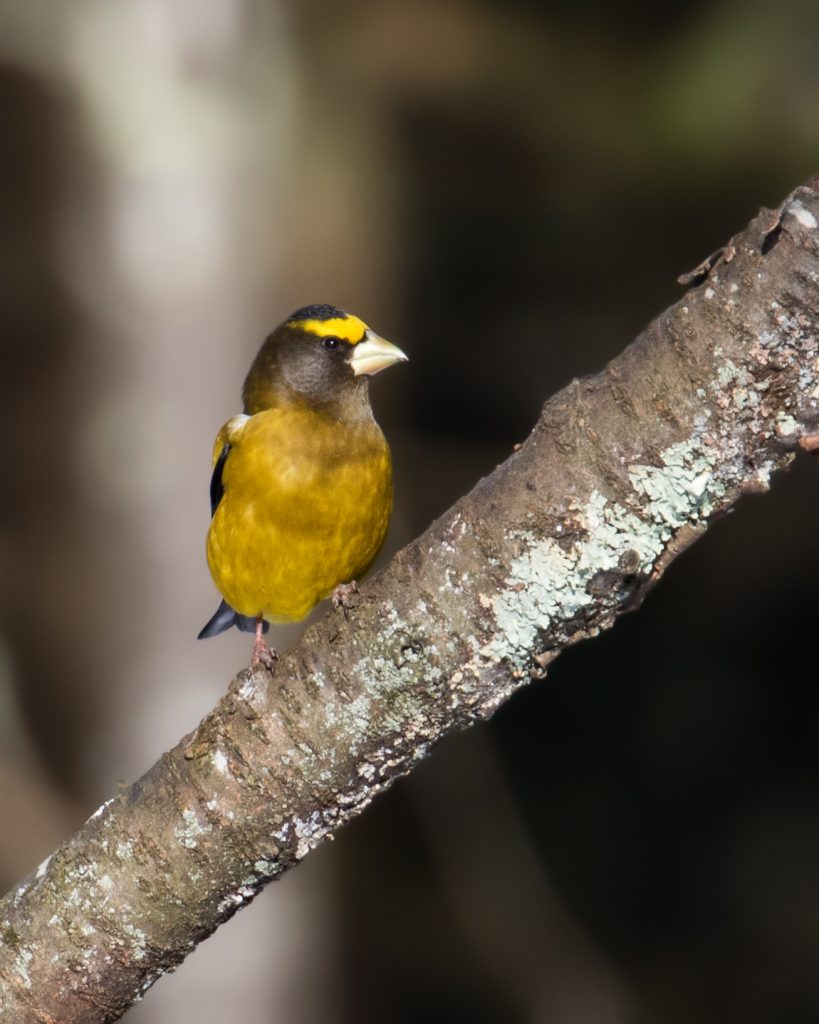 This morning I headed up to Sullivan County. All week John Haas and others had been reporting some really good birds in the Liberty area of SC.  I was especially ready for some good birding after a pretty disappointing Saturday birding locally in Orange County. The day was saved by a single bird – a PINE SISKIN at Linda Scrima's feeding station – thanks so much Linda!
I connected early with John and he met me at Rayano's feeder station, where I was able to briefly get on a single EVENING GROSBEAK. It was my lifer EVGR, so I was pretty pumped (#415). I snapped a few distant, documentary shots before the bird flushed. And then, while we waited hoping the bird would return, Karen Miller called John to report that she had COMMON REDPOLLS on Clements Road. We raced over (and when I say raced, I mean it – I didn't know the way and I was trying to keep up with John, who was on a mission! Let's just say I'm glad I recently got new tires.). Fortunately the birds were still present. We had great looks and I tried for pics but they were just a bit out of range for good ones.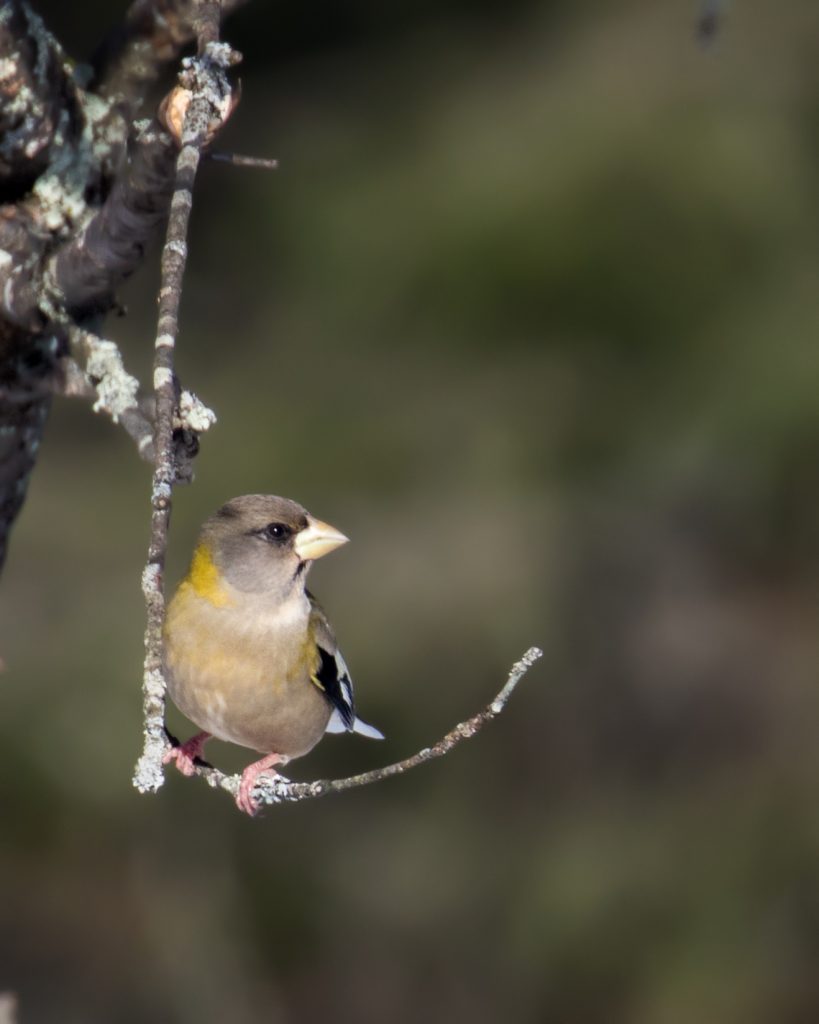 Afterwards, I headed back to Rayano's, hoping for a better look and maybe some photos of the grosbeaks. Karen joined me, as did a trio of birders from Rockland County as well as Ken McDermott and Lisa O'Gorman. We all waited for a good while and I was the first to leave. I figured I'd check the feeders at Woodard Road before heading back, and I'm glad I did. When I arrived there were nearly a dozen EVENING GROSBEAKS at the feeder station. I put out the word and then took photos. The whole crew from Rayano's joined me, but unfortunately the birds flushed just as they pulled up. I couldn't believe it! I waited a little while, but the birds did not seem like they were coming back any time soon so I left. Ken notified me later that 16 EVGRs showed up not too long after I left and everyone got them. Excellent day of birding!