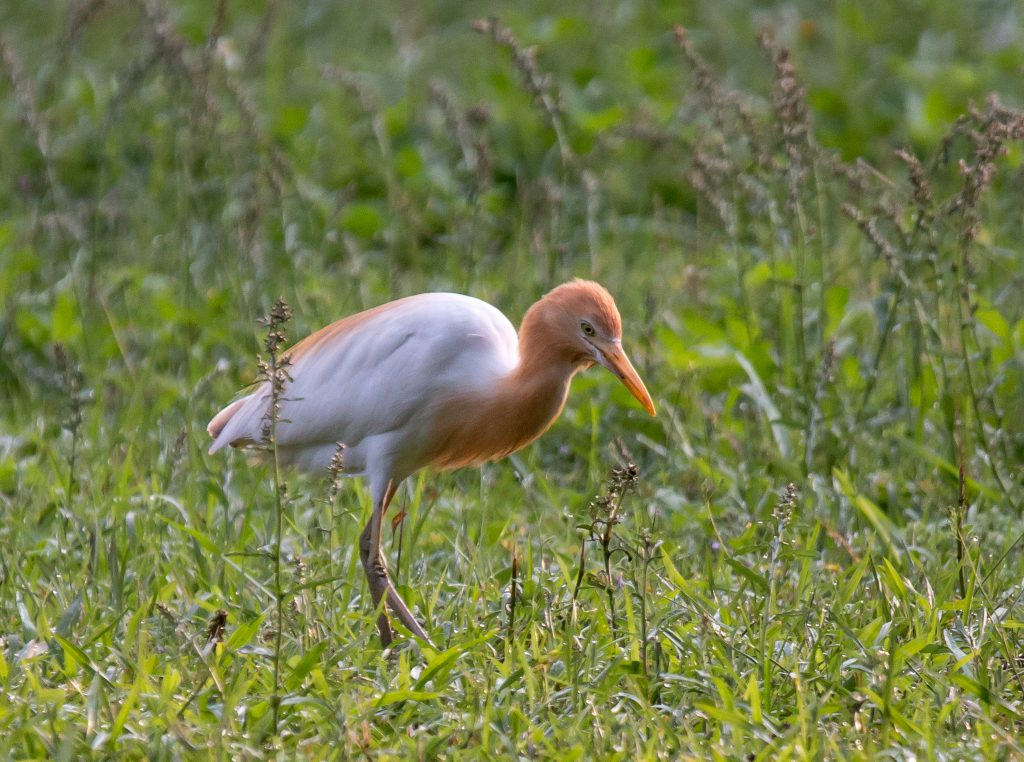 It's going to take me a couple of days to go through and edit my photos from yesterday's pelagic trip to the Huson Canyon, out of Brooklyn, NY. The trip proved to be interesting in ways I don't think most of you would imagine, so stay tuned, I should post in the next few days. Meanwhile, with perfect timing, Bill Fiero has contributed yet another excellent post. I personally can't get over how beautiful the Eastern Cattle Egret in breeding plumage is – great shot Bill and thanks for the post. -Matt
A Word About Cattle Egrets – By Bill Fiero
Cattle Egrets have undergone an extremely rapid and wide ranging expansion in the last century or so; originally found in tropical and subtropical Africa and Asia, at the end of the 19th century it was found in Souther Africa, and now occurs virtually worldwide, first being observed in North America in 1941. 
The Eastern and Western populations have been recently split by some taxonomic systems as 'Western" (Bubulcus ibis) and 'Eastern' (Bubulcus coromandus). They are very similar in appearance, but different enough to be considered separate species. 
Here are pictures of both; the now famous 'Western' Cattle Egret found by  Matt at the Liberty Loop, and the 'Eastern' species that I took in Sri Lanka; both are shown in non-breeding plumage. At the top of the page is a shot of the Eastern species in breeding plumage.