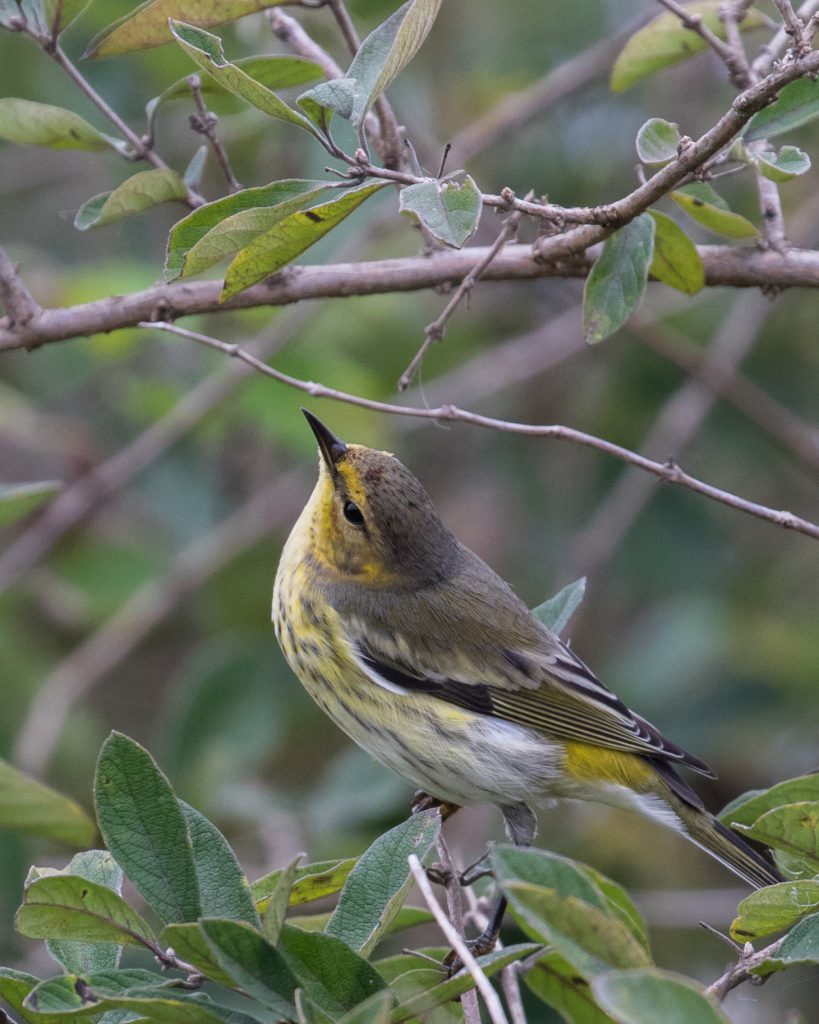 Saturday was a busy day for me, so I'm finally getting around to writing this post early Sunday morning. First, the bad news: hawkwatch at Mt. Peter was a total bust as the mountain was completely fogged in all day. The good news, was that I did some more traditional birding and it was very productive.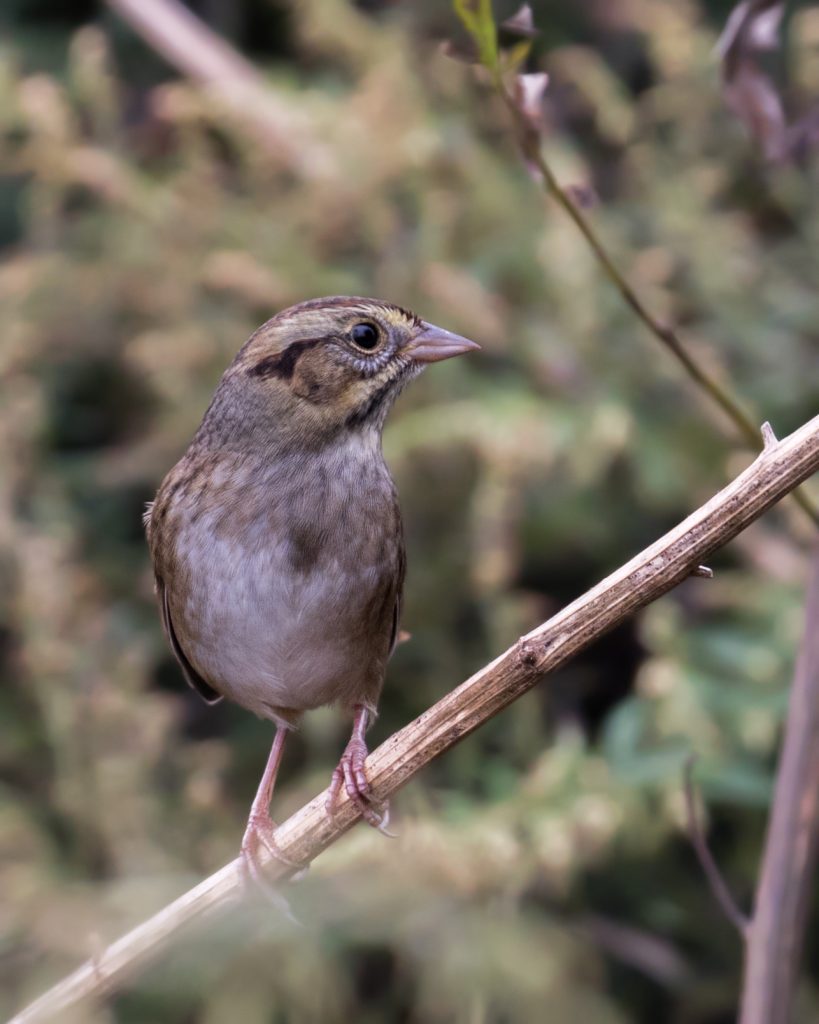 My first stop was Skinner Lane. It was supposed to just be a pit stop, but since the fog was showing no sign of lifting and the birding was good, I stayed for a good while (actually, I ran up to Mt. Pete at 10:30 thinking it might be clear; it wasn't so I headed back to Skinner). When I first arrived, I was impressed by the number of Tree Swallows present. I was pleasantly surprised to find a pretty good sized flock of Horned Larks had moved in, among them several AMERICAN PIPITS. The big surprise came when I was scanning the larks and came across a LAPLAND LONGSPUR! This is a bird that is certainly one of my favorite, has a certain inherent coolness to it, and I just seem to have a knack for tracking them down. I was pumped, and although the bird was not really close, I was able to get some documentary photos; I've posted one at the bottom of this post.  Kyle Dudgeon joined me shortly after I'd located the LALO, but unfortunately we were unable to relocate it.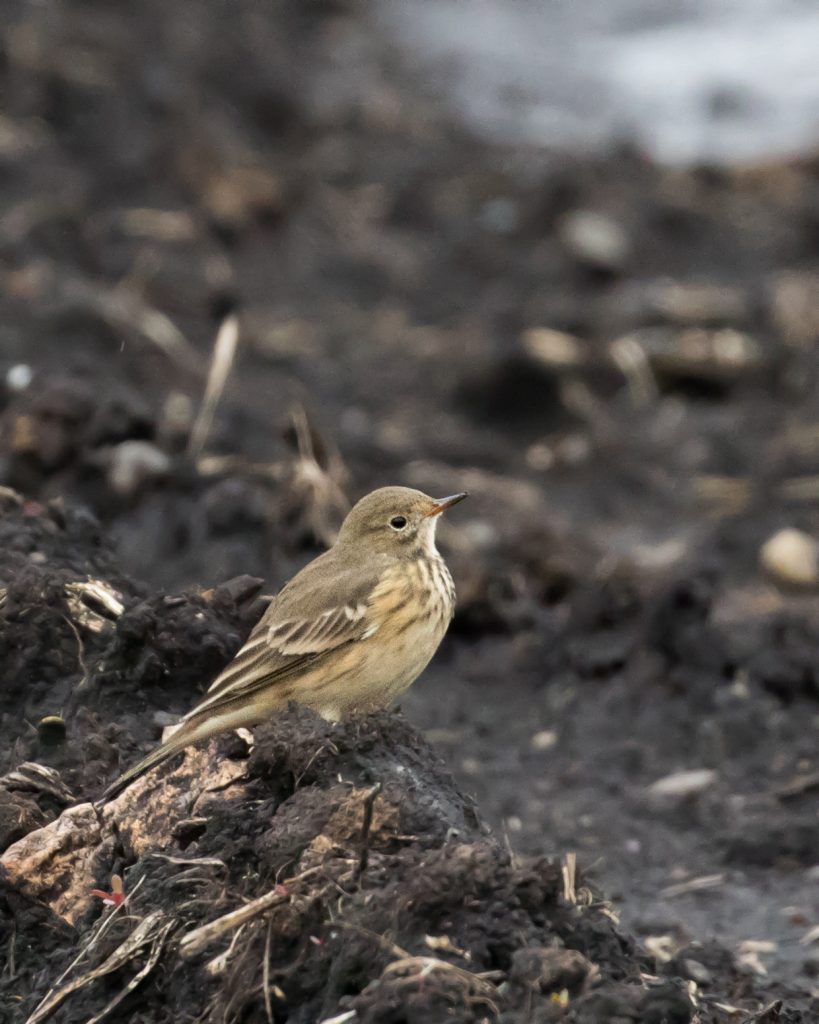 Shorebirds were, of course,  my initial target for my stop at Skinner. I'd had 6 American Golden-Plovers earlier, and Kyle relocated them as soon as he arrived. Then, we had a single shorebird flying and calling. We tracked the bird in our binoculars, waiting for it to put down. But, it never found a spot that it liked and it rose up and flew out of range. We thought that was the last we would see of the bird, but minutes later it returned and did the same routine but this time it put down in the distance. We relocated to try to get a better vantage point, but alas we were unable to relocate the bird. Based on the overall coloring, size, and its call, we believe that it was a SANDERLING. Karen Miller had arrived, and she was able to get the American Pipits and the American Golden-Plovers, but we were unable to relocate the Lapland Longspur nor the Sanderling.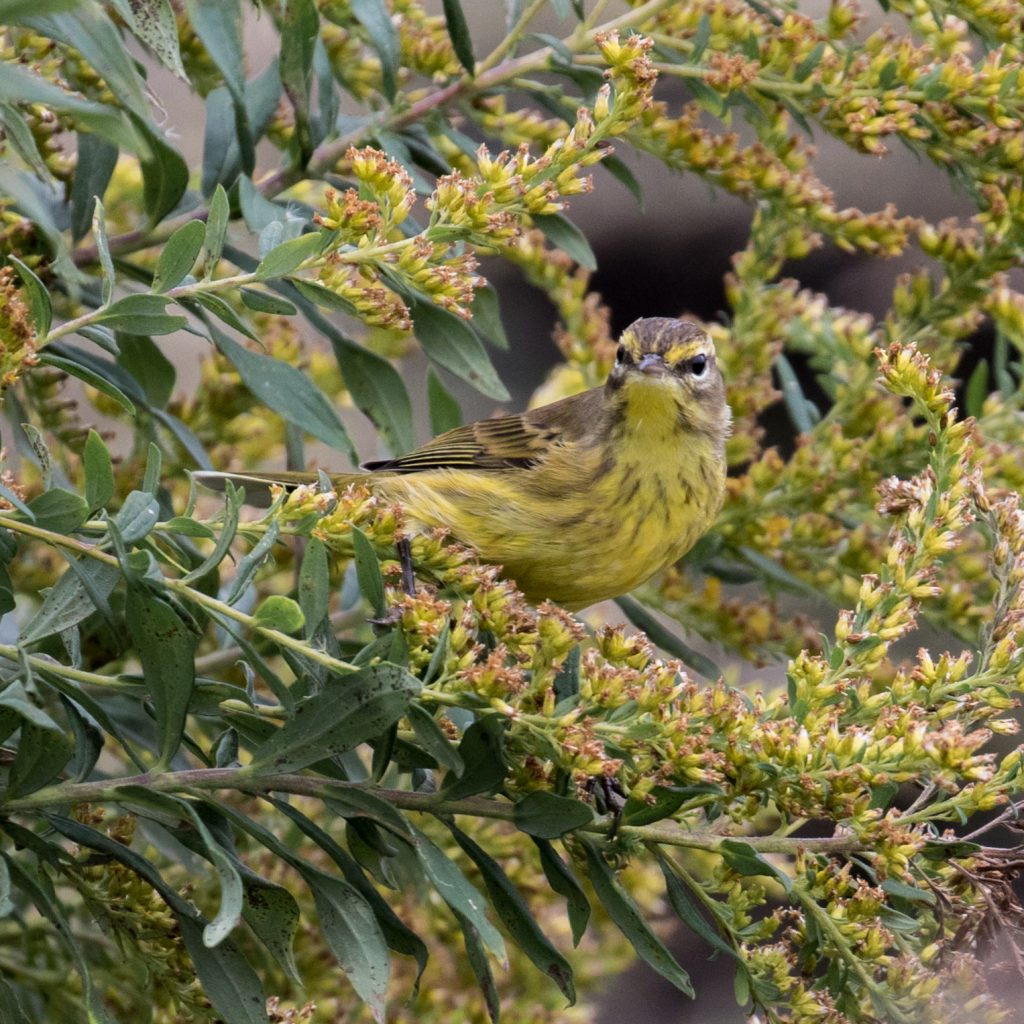 Kyle and I had an unproductive stop at the Pine Island Turf Nursery, a single Solitary Sandpiper and several American Kestrels were our best birds. Kyle had to head home, but I continued, heading over to Liberty Lane; Rob Stone had let me know it was pretty active earlier in the morning. It was still hopping when I was there. I had a nice walk with loads of birds with almost every step. Swamp Sparrows and Song Sparrows dominated, but there were also some highlights: 4 White-crowned Sparrows, a Palm Warbler, a Blackpoll Warbler, and a CAPE MAY WARBLER. The Cape May Warbler was super accommodating and I was able to take many photos of it. On my way out I had a single Lesser Yellowlegs flying and calling overhead, which was a nice way to end a good day of birding.