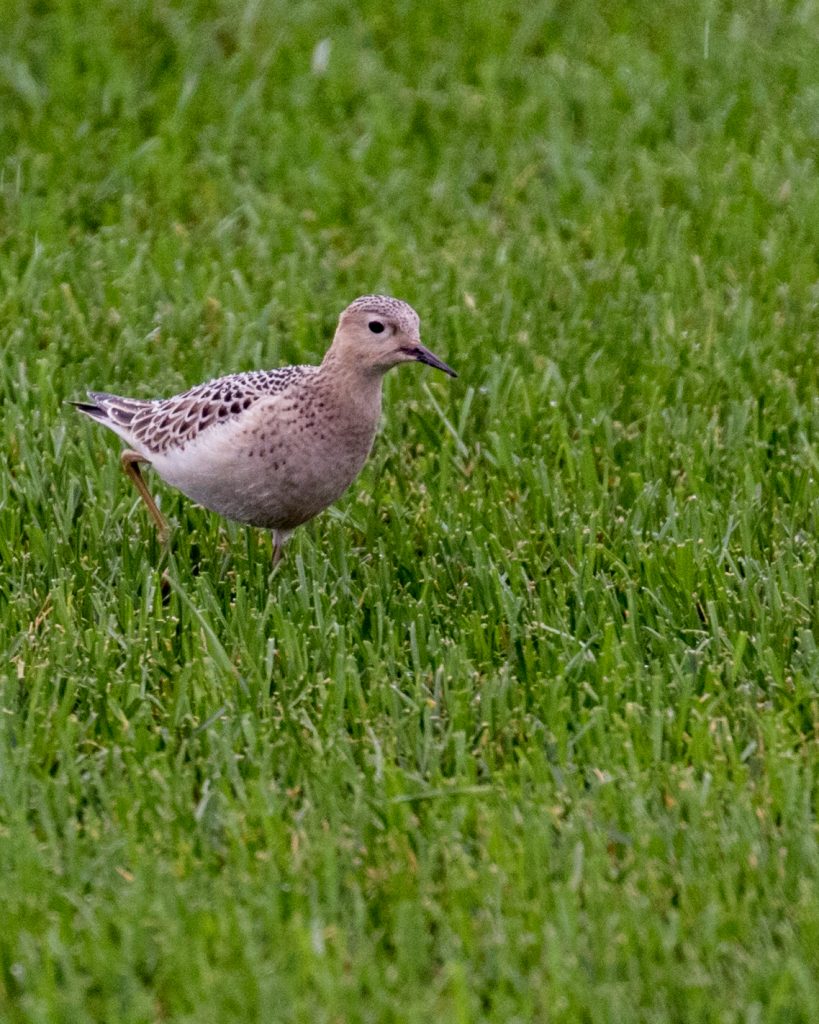 I had a pretty good hawkwatch today while it lasted, a nice combination of migrating songbirds and raptors. Fellow counter Denise Farrel joined me up at Mount Peter; I had my first 4 migrating Osprey of the year, as well as a couple of Broad-winged Hawks and a single Cooper's Hawk. As for passerines, a couple of mixed flocks moved through quickly –  I was able to pick up several American Redstarts, a Blue-gray Gnatcatcher, a Prairie Warbler, a Red-eyed Vireo, two Palm Warblers, a likely Yellow-rumped Warbler, and a Northern Parula (you can see my complete list of birds in my hawkwatch report below). The rain began during the third hour of the watch and was light at first, but then it started fall a little more steadily, so at 2 o'clock I packed it in.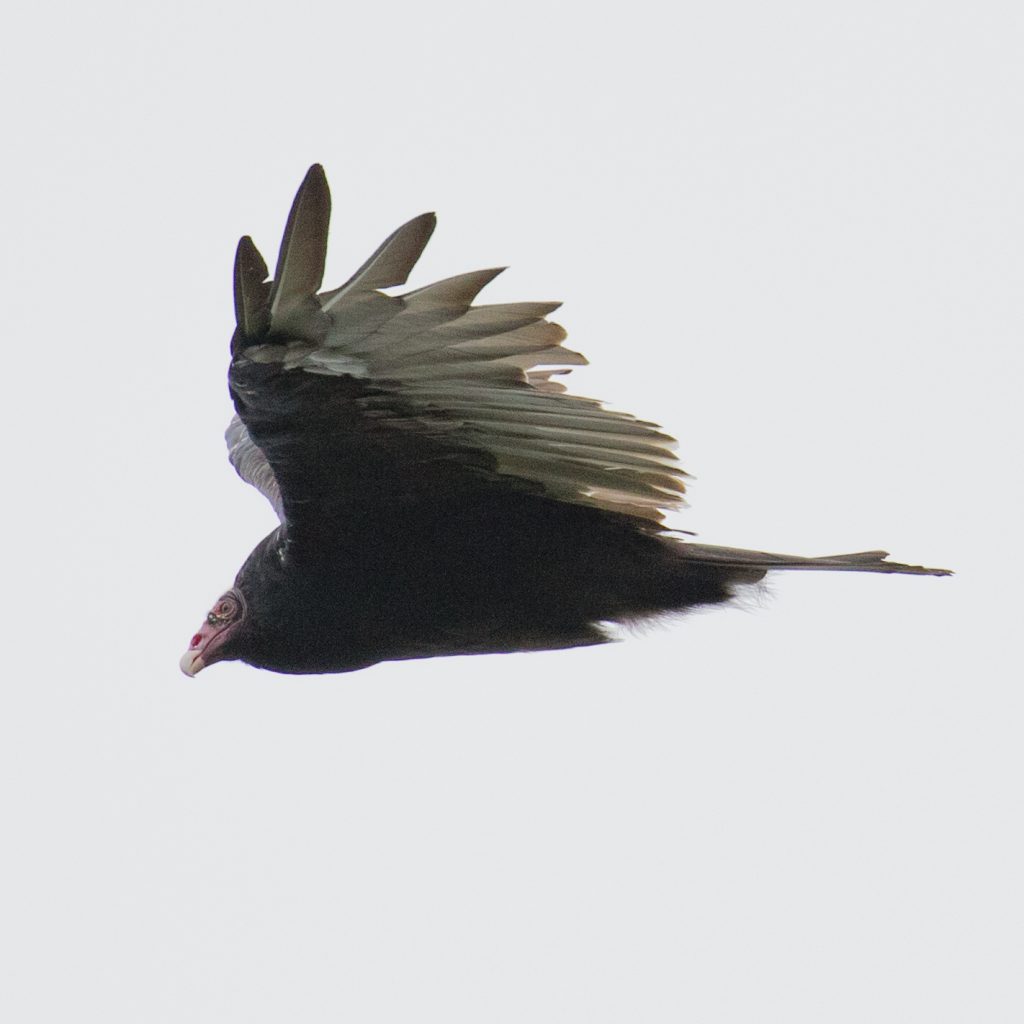 I took the opportunity and spent the rest of the rainy afternoon looking for shorebirds. My first stop was at the Liberty Loop's southernmost pool, where a few good birds were seen yesterday (Wilson's Phalarope, Baird's Sandpiper, and Little Blue Heron). I whiffed on all three of those birds, but I was lucky enough to locate a STILT SANDPIPER, the first one I've seen in quite a while. This is a bird I've been talking about wanting to see lately, so it was nice for it to happen.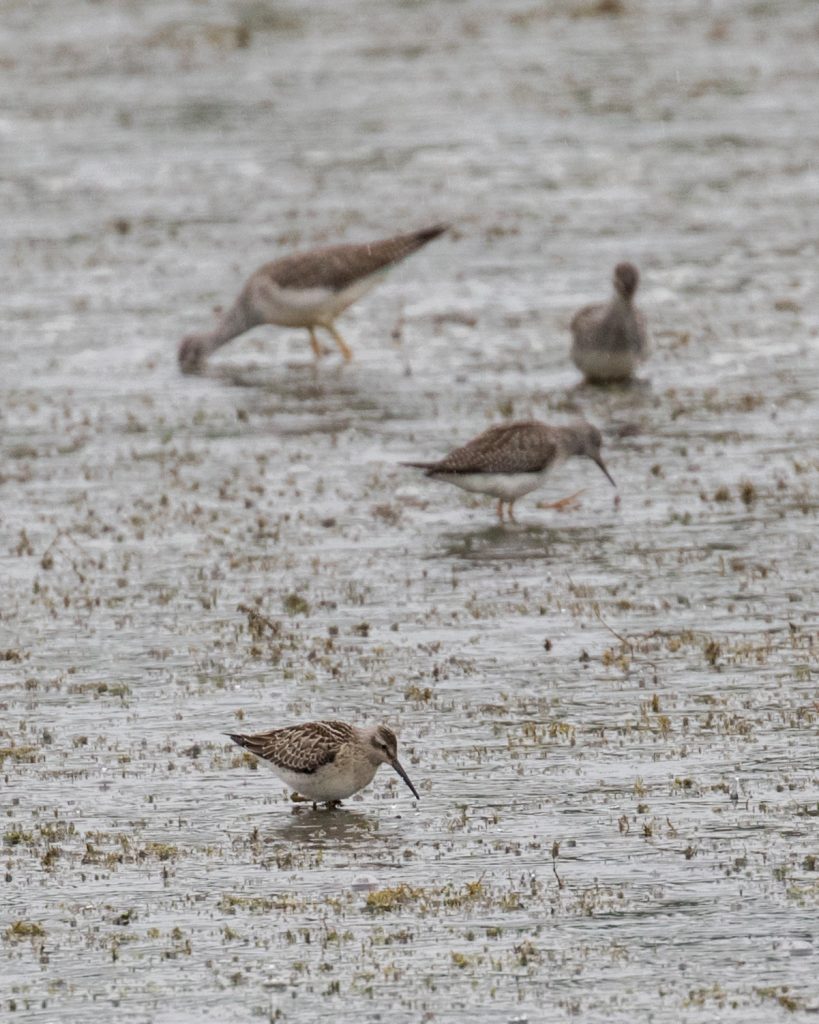 Afterwards, I headed to Skinner Lane where I had a trio of good birds: BUFF-BREASTED SANDPIPER (5), BAIRD'S SANDPIPER, and AMERICAN GOLDEN PLOVER. The big difference today is that, finally, the birds were not absolutely miles out. So, I was able to get some really good looks (especially in the scope), as well as some decent shots. All in all it was quite a good day of birding – a little bit of everything.