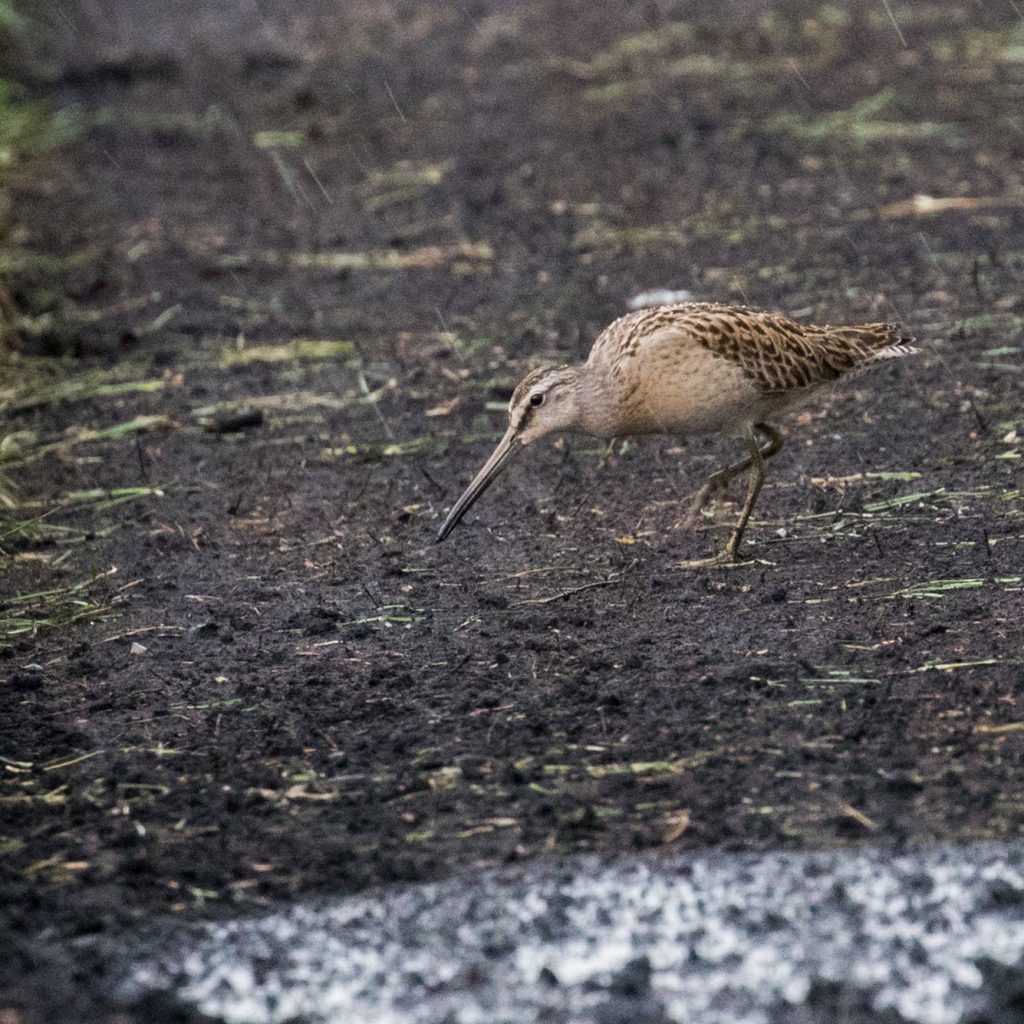 QUICK POST: I have to keep this one short because it's late and I'm exhausted. I had another good evening for shorebirds in the Black Dirt Region. My first stop was at Turtle Bay, where, among many Killdeer, I had 12 Semipalmated Plovers. I think that might be the most I've ever had at a location in Orange County. Then I headed to Pine Island Turf Nursery*, where I located a Dowitcher Species. I have good photos of this bird, so I know it will be identified, but I think I need to put some work in to learn how to differentiate between the Long-billed and the Short-billed. According to eBird, it is much more likely to be a Short-billed as their bar chart doesn't have LBDOs coming through until Mid-September.  But, tonight is not the night to learn this, I'm too tired and I have to get up early. I'll leave it unidentified for the moment, if anyone has thoughts on this bird, please comment or email me. Rob Stone and Linda Scrima both ran for the bird and got it. As a bonus, we got to enjoy a double rainbow when the rain finally let up a bit.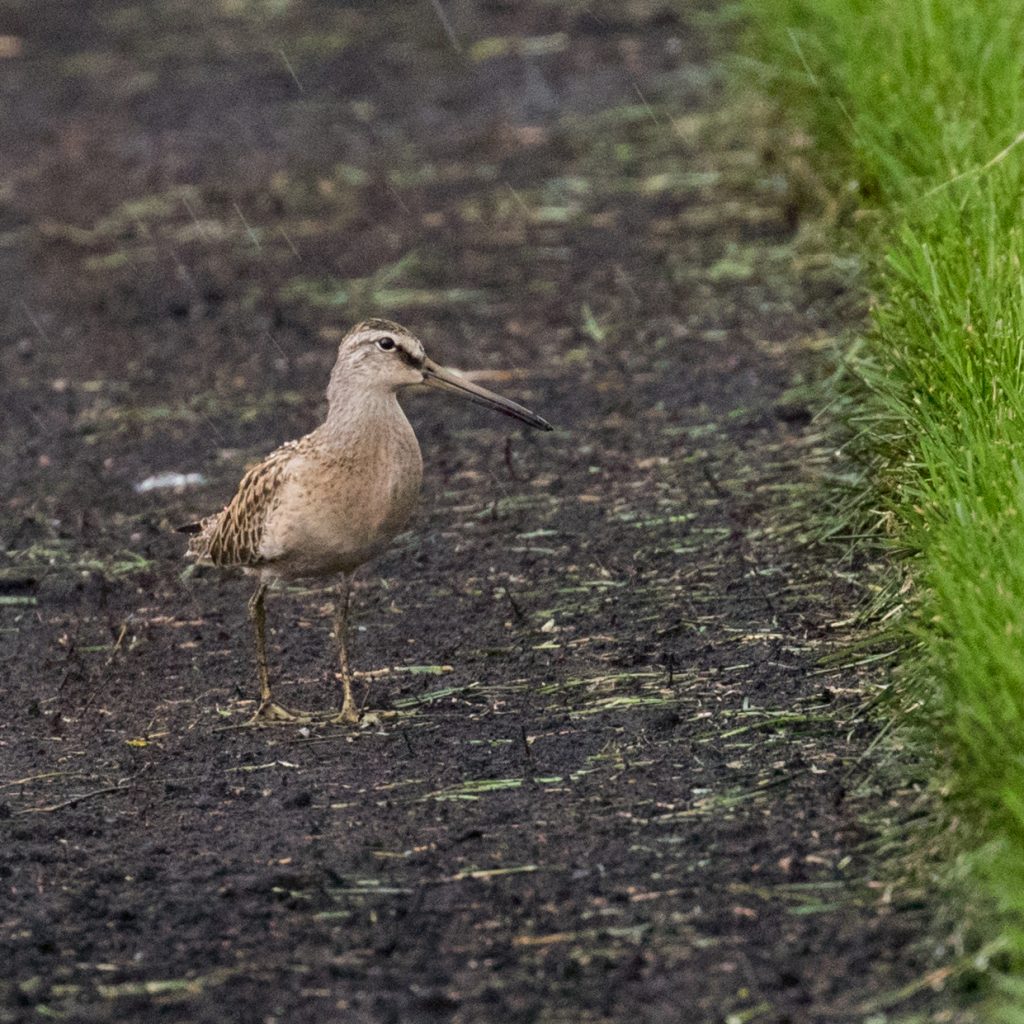 On my way home, I stopped at Skinner Lane. It was almost to dark to see, but luckily I had a good bird right near the road – BAIRD'S SANDPIPER! I cranked up the ISO and was at least able to get some documentary shots. What a night! In case you couldn't tell, I just LOVE shorebirds in the OC.
*Please remember that you have to get permission to bird at Pine Island Turf Nursery! Ask at the office – they are really nice people!