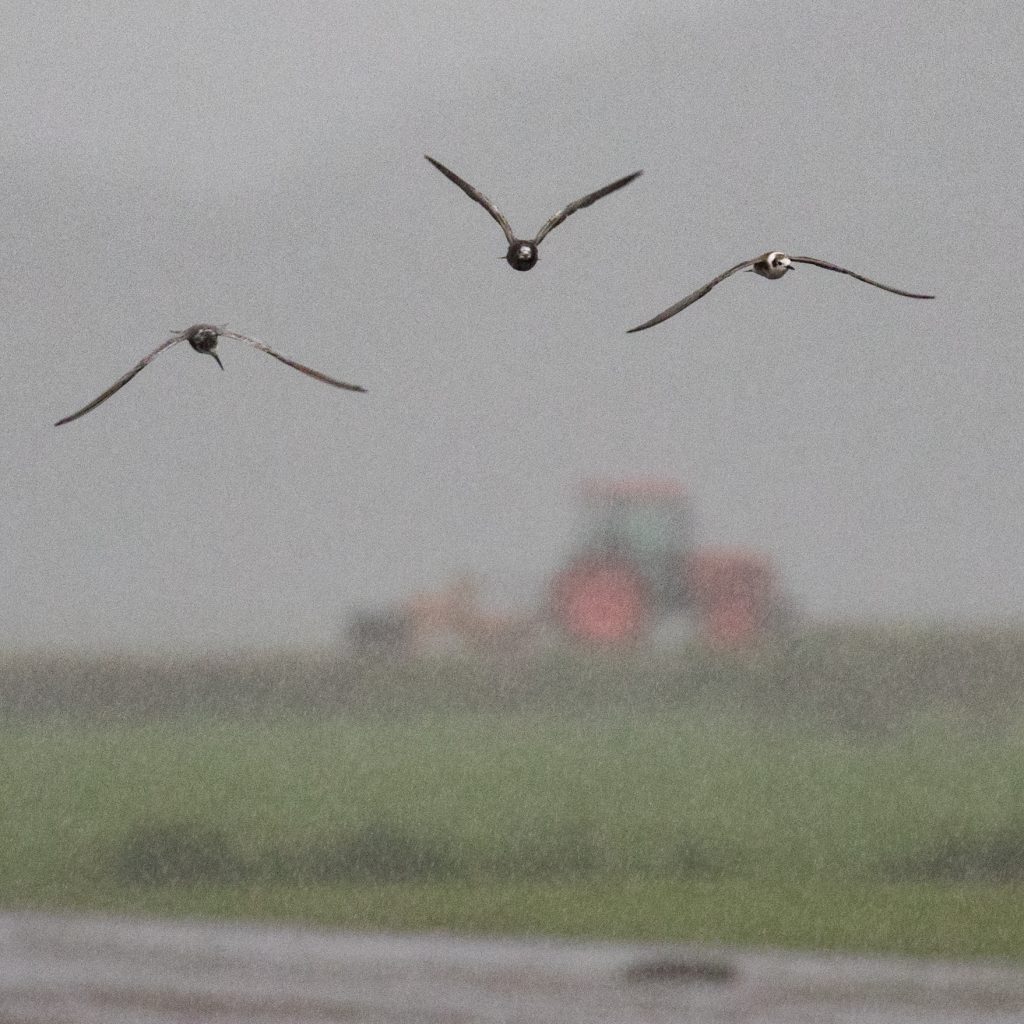 Wow, what a crazy evening of birding I had tonight! I was feeling optimistic as I headed out to the Black Dirt Region after work. Severe storms had moved through the area and appeared to have dropped a lot of water; I was hoping this would make for some interesting birding. I was planning on covering a fair amount of territory, but my first stop – Skinner's Lane –  ended up being so good, I never left until it was dark. It was raining pretty hard. In fact, it rained pretty good for almost the entire evening, only letting up when I was getting ready to leave. When I arrived, there was a pretty good collection of shorebirds present: BLACK-BELLIED PLOVERS (3), Semipalmated Plovers (4), Least Sandpipers (3), Killdeer (many), and one bird that I initially thought was a Semipalmated Sandpiper but for the moment I'm leaving unidentified (see below).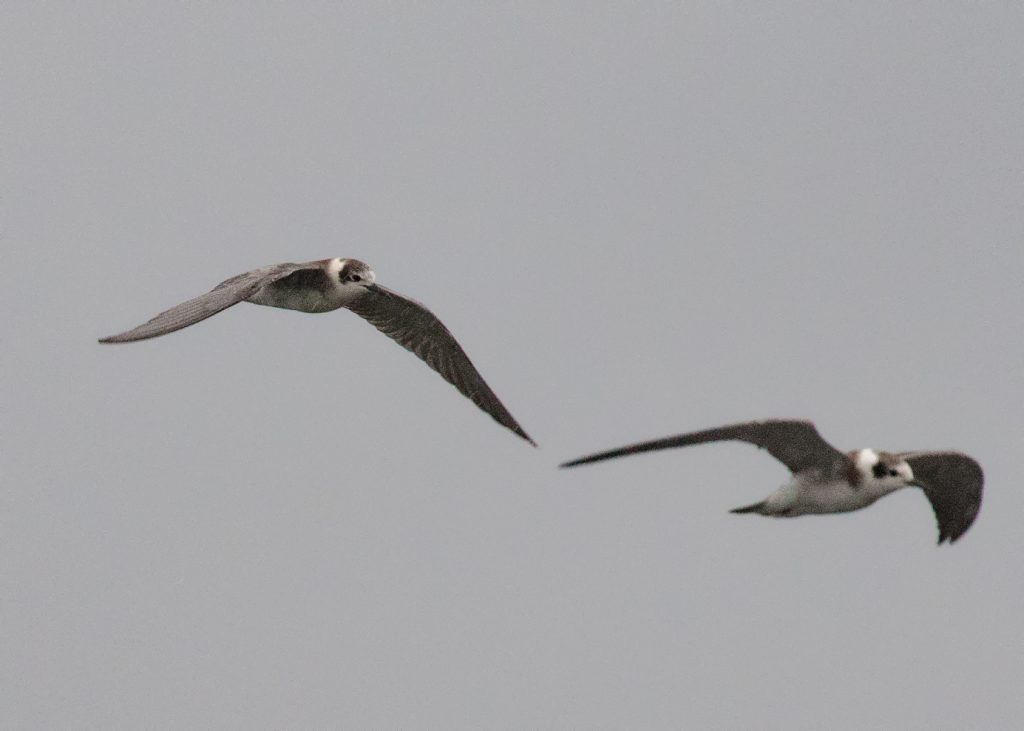 I was just about to leave when I noticed a group of peeps had flown in without my seeing them. It was a group of what I'm pretty sure were Semipalmated Sandpipers. Then things got crazy. A small flock of larger birds flew in – they circled the field once and then flew to the south and out of sight. By this time, all my gear was wet and really, I had now idea what the birds were because I just couldn't get a good look. But, then they came back – I jumped into my car and grabbed my camera to get some shots. They circled the field 3 more times and then headed northeast and did not return. I must have been a little frazzled because I looked at the pics and still couldn't ID them… I shot a quick photo to Rob Stone who identified them as BLACK TERNS! I was freaking out! I looked at my photos to get a count – I had a single shot with 7 in it!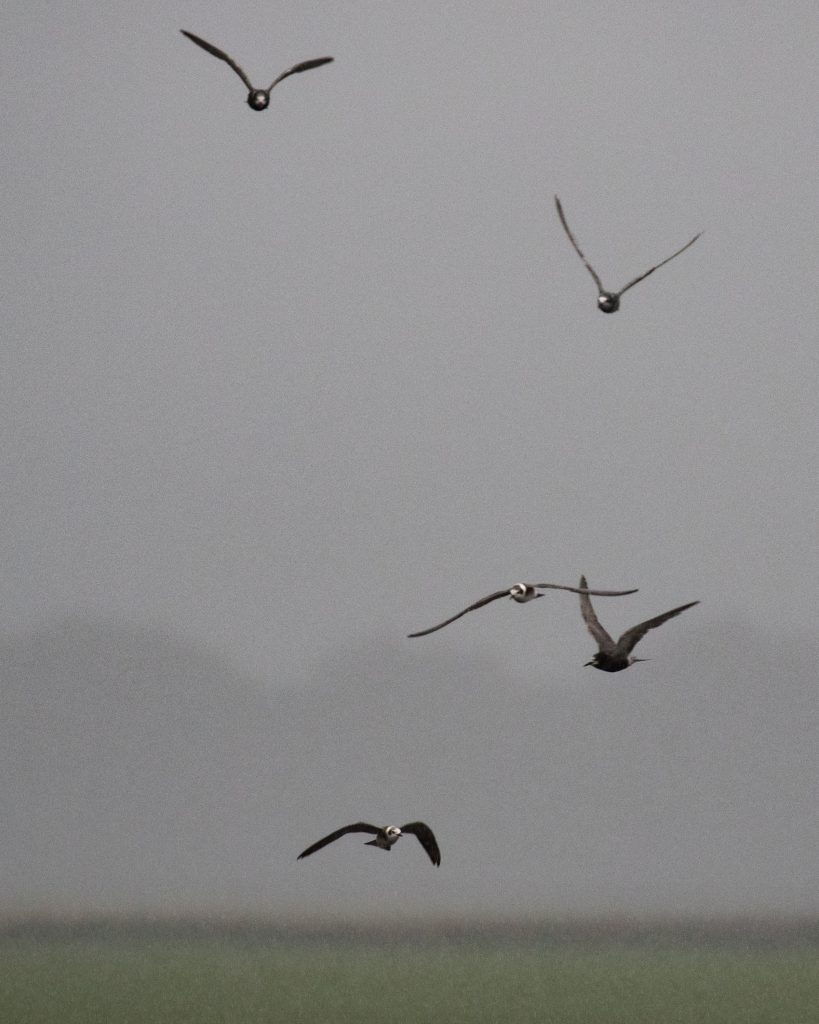 More shorebirds arrived after the terns had departed – I added 2 Wilson's Snipe, 7 Pectoral Sandpipers, and another group of Semipalmated Sandpipers to my list for the evening. What a great night of birding; once again, bad weather=good birds.