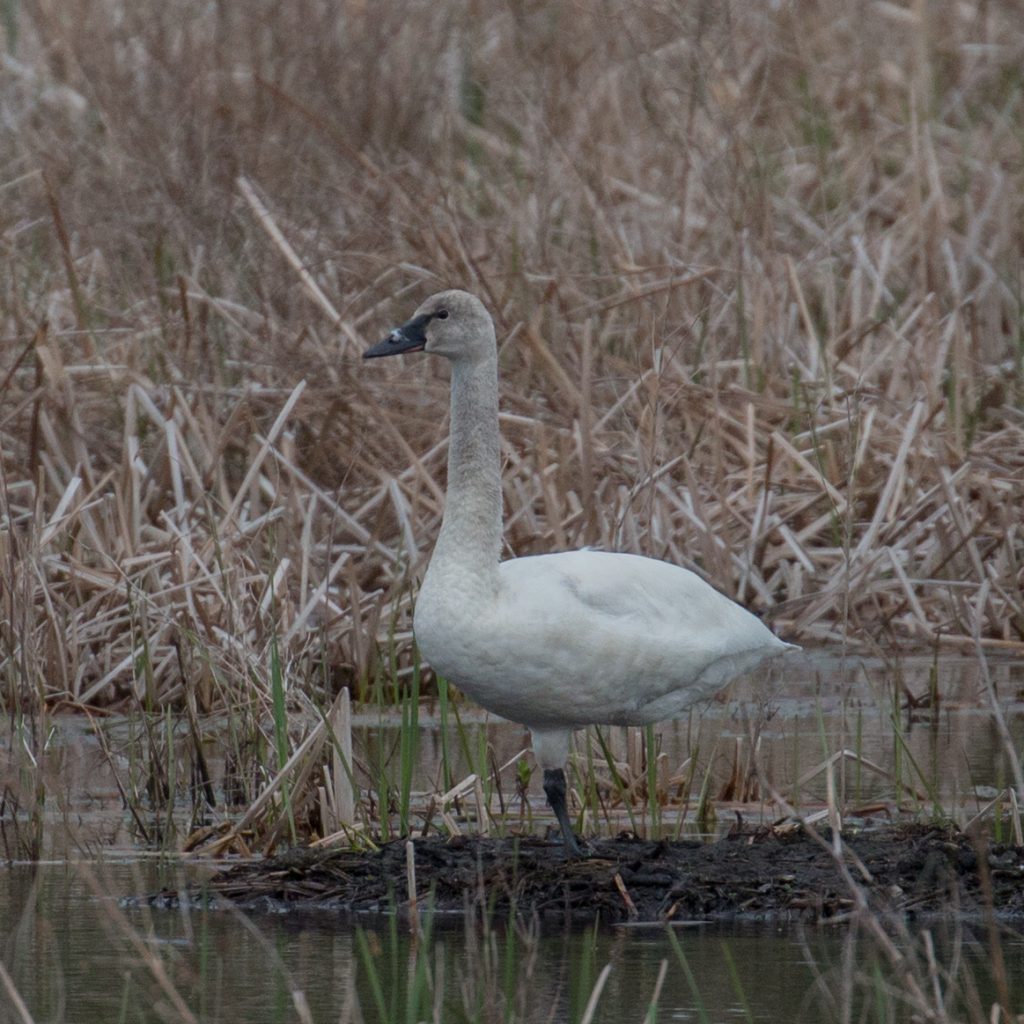 Back in November of 2012, I wrote a blog post entitled 'A Lesson in Swan Identification'. Today was round two in swan identification for me. After a morning of birding in Port Jervis for migrating songbirds (see more on this below), I went to the Liberty Loop platform to see what was going on. In the first pond, there was a swan that was not a Mute Swan. I grabbed my scope and checked the bird out – the first thing I looked for was where the bill meets the head when you look head-0n at the bird. Typically, a V-shape indicates Trumpeter and a U-shape indicates Tundra Swan. Well, this bird had a V-shape, clearly, no doubt about it (see photo below). I was thinking, wow – could I have a Trumpeter here? But something wasn't sitting right with me. Actually a couple of things. I'd talked with Rob Stone and he mentioned the size. A Trumpeter would be very large; to my eye the bird did not appear that large, but there were no nearby birds for context. The second thing was the connection of the bill to the eye. For a Trumpeter, the connection is very substantial, whereas a Tundra is less so. With today's bird, the connection did not seem heavy enough to me.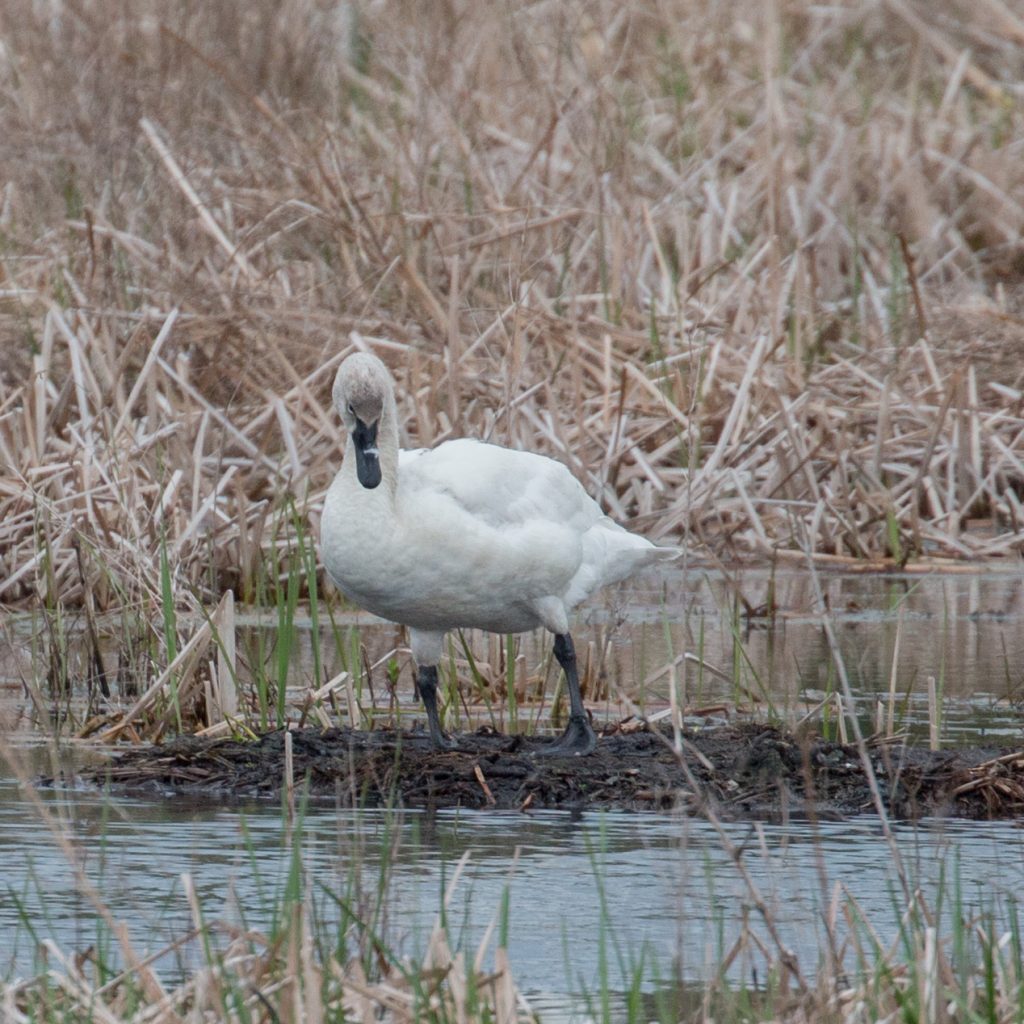 I put the word out that I had a possible Trumpeter and Karen Miller, John Haas, and Bruce Nott all ran for the bird. We had amazing scope looks (even though the bird spent much of the time tucked in). We poured through field guides. The conclusion was that we just didn't know – we would enter it in eBird as Swan Sp. and seek help with the ID. John provided Kevin McGowan's contact information, so I emailed him some photos, thinking maybe we would hear back sometime this week. Well, he responded right away: Looks like a SY Tundra Swan: rounded head, very prominent eye nearly disjunct from the black face. The V-notch of the bill is typical of young Tundras and not a mark for Trumpeter. How's that for a curve ball? That is a detail that I did not pick up when I was researching for my post back in 2012. The V actually switches species depending on the age of the bird (ie., the V= Adult Trumpeter OR young Tundra). No one ever said birding was easy, ha ha. Well, chalk it up to another learning experience, which is really what it's all about. And when it comes down to it, if you told me this morning I'd have a Tundra Swan in OC, I'd have been thrilled. And so I am.
In other news…..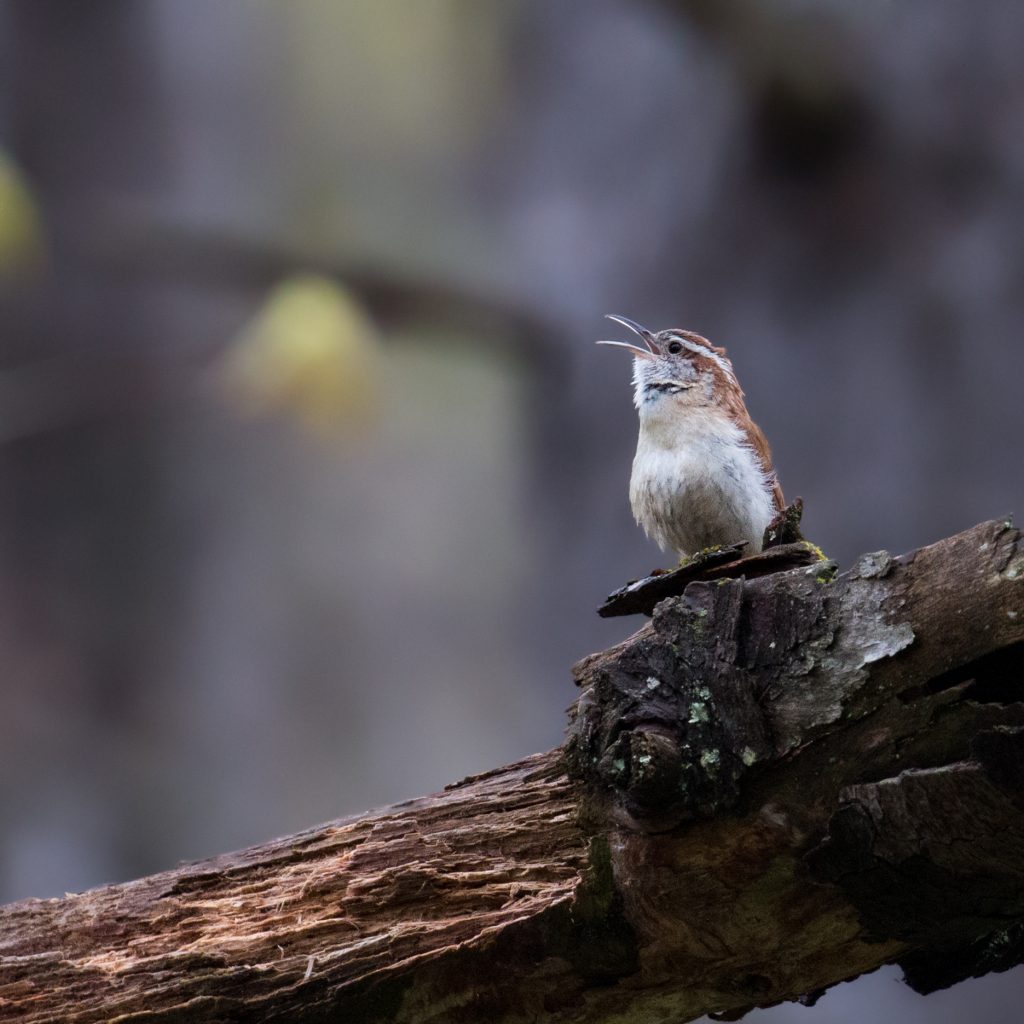 I birded Laurel Grove Cemetery and Reservoir 1 in Port Jervis this morning. From 7-8 am, Laurel Grove was hopping! It was mostly Yellow-rumped Warblers, but I also managed to find a Magnolia Warbler, 3 Cape May Warblers, and my first Chimney Swifts of the year. Reservoir 1 was quieter, but I did see my first Chestnut-sided Warbler of the year. Good morning and a good weekend – I add a remarkable 32 species to my OC year list over the weekend!