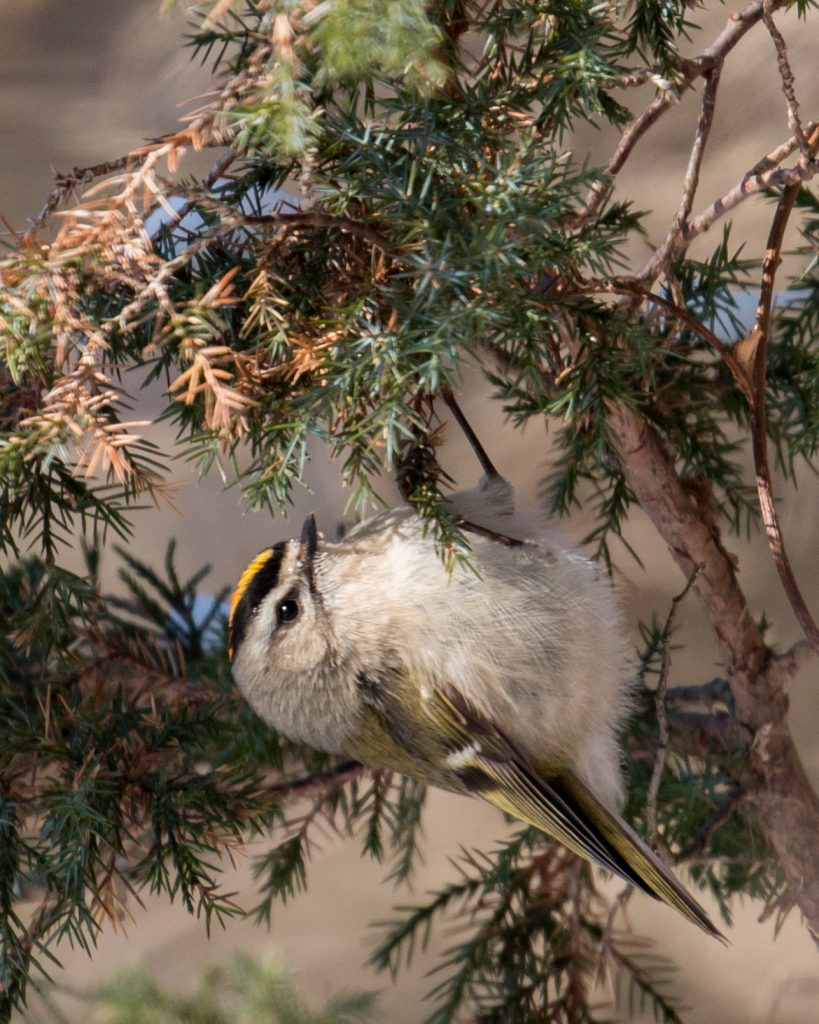 I really didn't have much in the way of expectations for my first day of birding in 2018. I knew I wanted to get up early to try for the two ROSS'S GEESE at Glenmere Lake, but beyond that I didn't have a plan. It was zero degrees Fahrenheit when I woke up, but I managed to rustle myself out of bed and get to the lake before the geese left. When I arrived, there were several other birders that had the same idea as me: Karen Miller, Diane Bliss, Mike Mallon, Rick Hansen, and Kathy Ashman were all present, getting their Orange County Ross's Goose for the new year. I waited with Karen, Diane, and Mike for the geese to pick up, since the 2 Ross's spent most of the time with their heads tucked in. On my way out, I was talking to Kathy in the parking lot and we decided to walk the trail. Kathy had already walked it earlier with Rick, but was game for some more birding.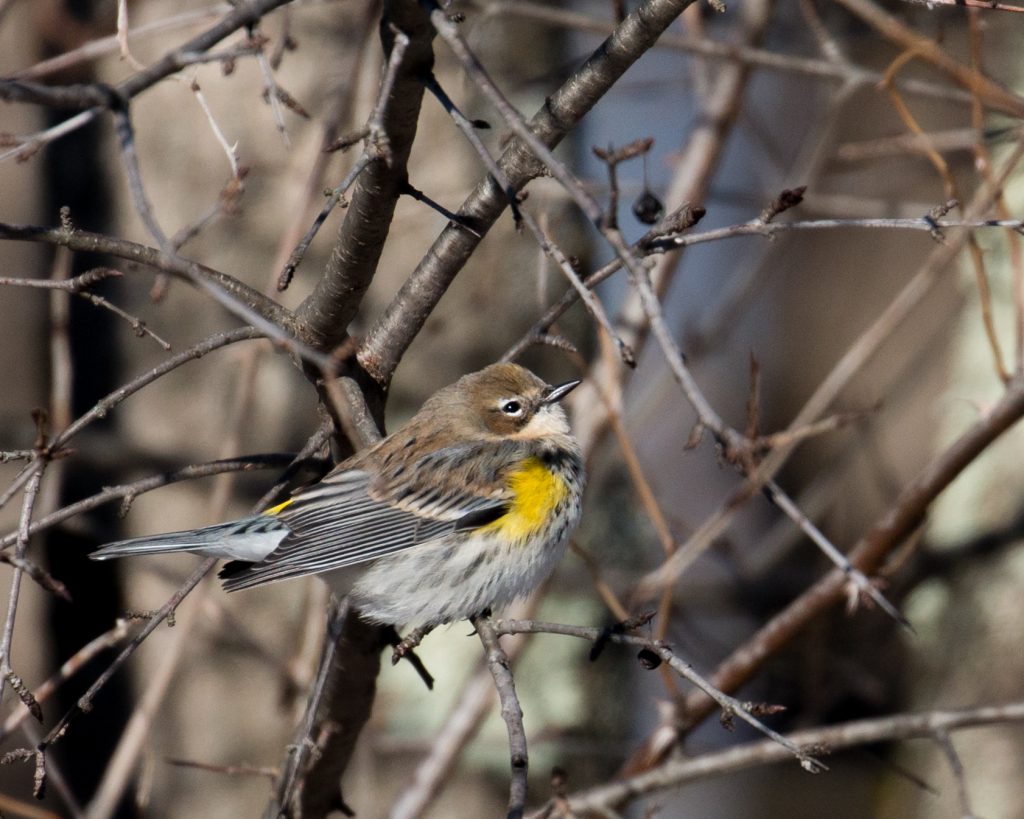 I haven't spent much time birding the trail at Glenmere, so I wasn't sure what to expect. We ended up having an incredible morning with nice variety of songbirds and some close encounters. How's this for some good birds on January 1st: Golden-crowned Kinglet (many!), Yellow-rumped Warbler (7), Brown Creeper, Hermit Thrush, Eastern Bluebird (12), and six different species of woodpecker! (Hairy, Downy, Red-bellied, N. Flicker, Yellow-bellied Sapsucker, and Pileated). Of the likely woodpeckers, we only missed the Red-headed Woodpecker (which is still present, Judy Cinquina, Tom Millard, and Maria Loukeris all saw it today).
At one point, I had a Golden-crowned Kinglet feeding just inches from my right shoulder! I stayed completely still and just enjoyed it; I couldn't believe how close the bird was, nor could I believe how very tiny they are when you see them that close – they are just little peanuts! We walked the trail until it opens up to a field. The field was very active and we weren't sure where to look for the next bird. Then a Pileated Woodpecker flew out of the trees right towards us, banking right over our heads before landing on a nearby tree. It really was a super morning of birding and in the end we tallied 28 species for the morning. I've not birded one on one with Kathy much before this, and I have to say it was a joy and she is really good – always a step ahead of me picking up birds all around us. Good birding for sure and a great way to start the year.