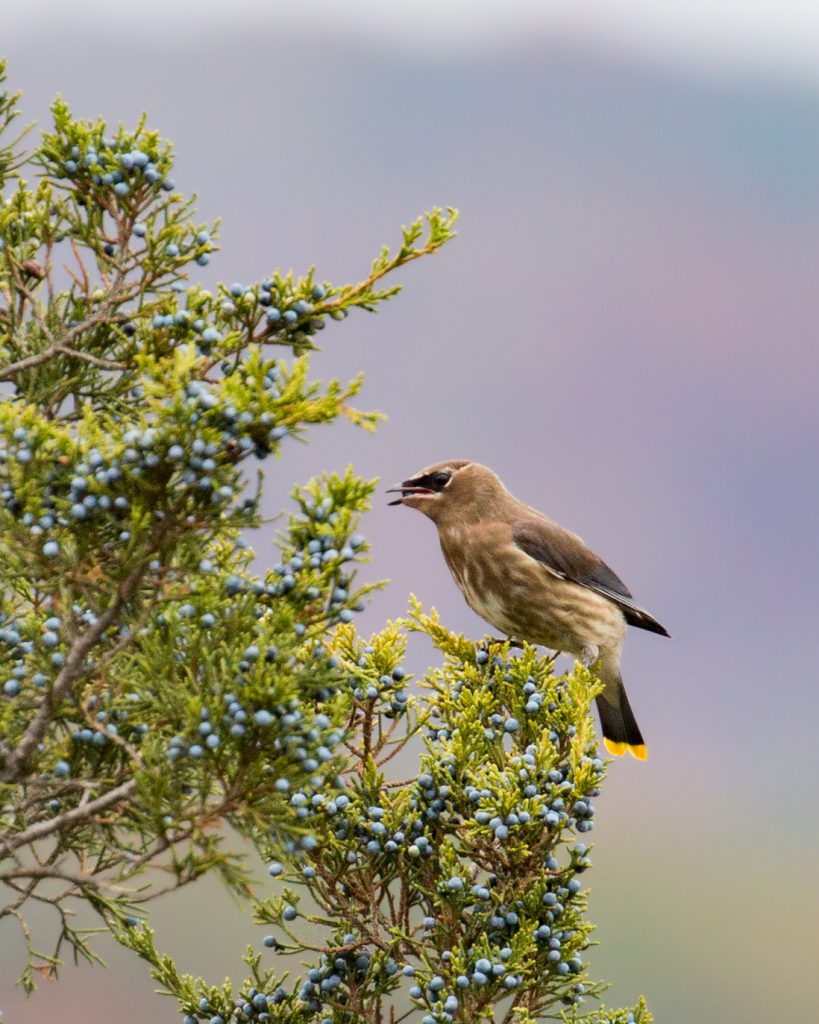 Mount Peter was fogged in this morning, so I took the opportunity to bird a couple of nearby spots before the fog cleared out. My first stop was Cascade Lake, which was very birdy. The most numerous bird was definitely Ruby-crowned Kinglet; I had over a dozen easily. Among the kinglets I had a couple of warblers. One was a Black-throated Green, but the other I haven't been able to ID. I've posted a couple of shots of the bird – if any one has any ideas, please comment. I was surprised to also do well with raptors while there; I had an Osprey, a Sharp-shinned Hawk, and a Cooper's Hawk.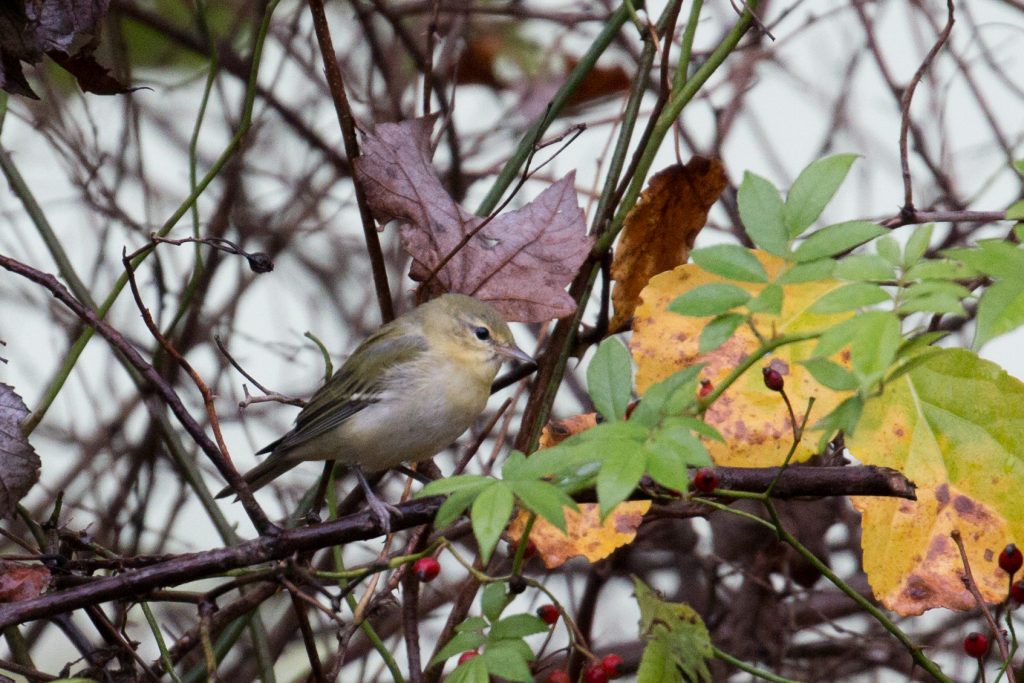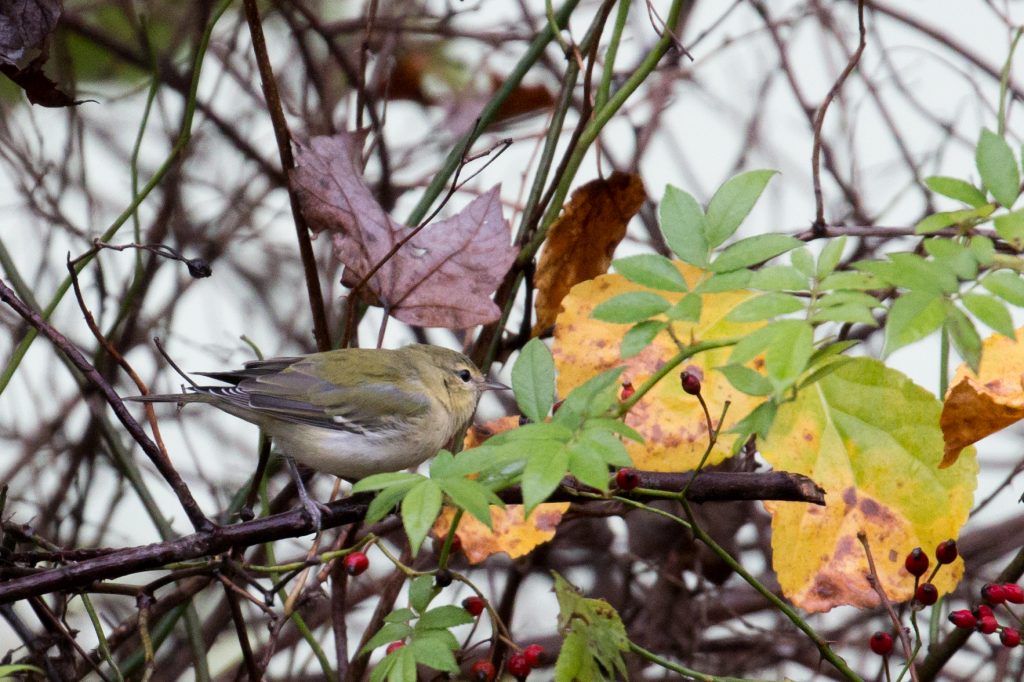 Next, I went to Wickham Lake, where Yellow-rumped Warblers were the bird of the day; they were seemingly everywhere. Other birds of note included a Pied-billed Grebe and my FOS Ruddy Ducks and Gadwall.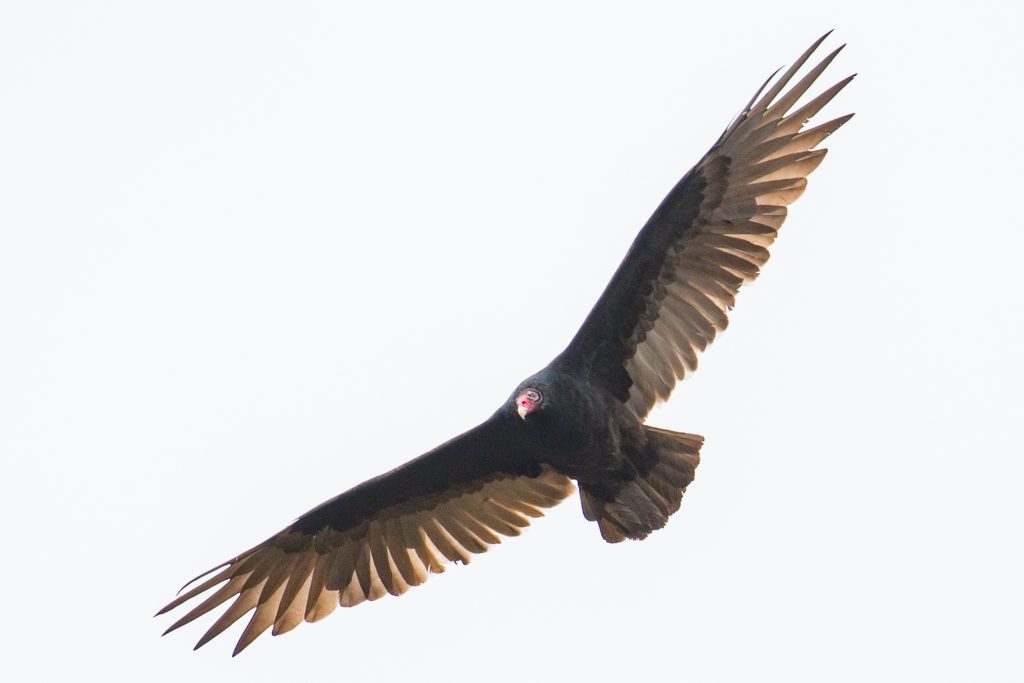 I headed back up to Mt. Pete just before noon. By 12:15 the fog was thinking about clearing out and I began the day's hawkwatch. I had 7 migrating raptors in the first 45 minutes, which had me thinking it might be a good flight. Alas, it was not to be and I had only 2 additional migrating hawks in the next 4 hours! This has not been my year for hawkwatching so far, but I'm hoping that changes starting next Saturday.