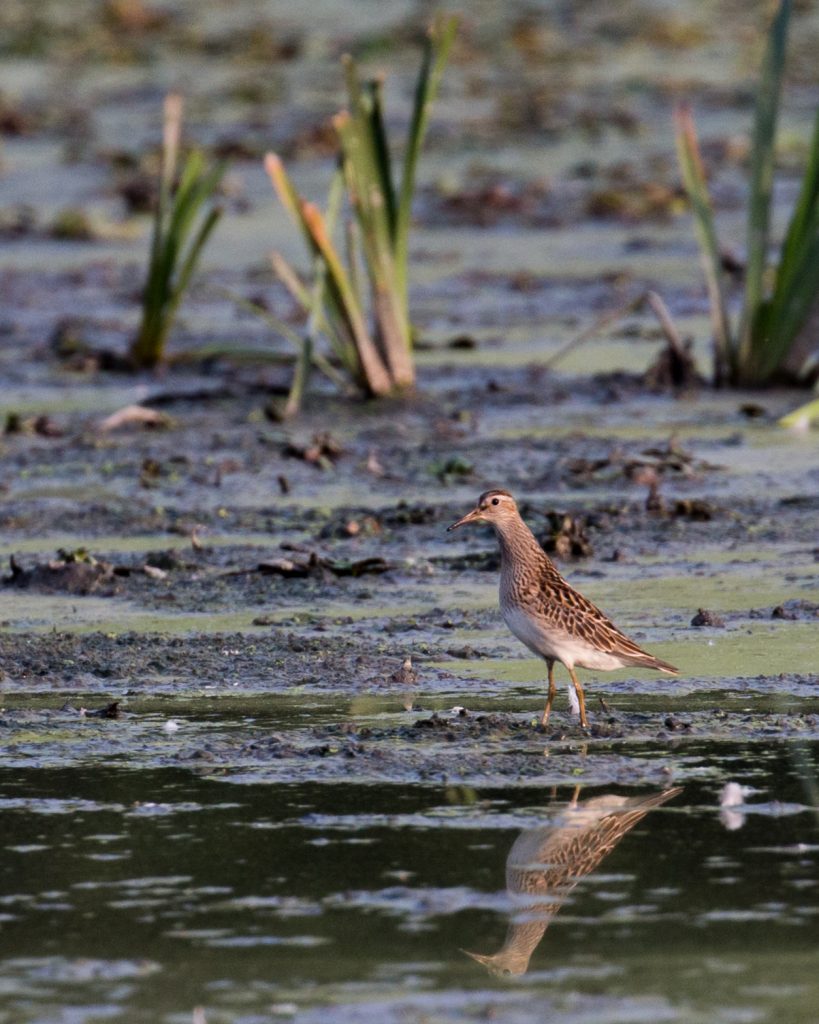 I've been out checking for shorebirds as much as I can this week. For those of you who don't know, I started a new job about a month ago. I'm really enjoying it and my stress levels are much lower, so the move has made me happy. The downside, however, is that I get out of work later in the evening, so it's cutting into my birding time. Regardless, I've made it out to Citgo Pond three times this week and took a quick tour of the black dirt on another evening. Conditions at Citgo are excellent for shorebirds and I've had fairly decent numbers of what I would consider expected species. Tonight I had:
Killdeer 6                                                                                                     Lesser Yellowlegs 5                                                                                        Greater Yellowlegs 1                                                                                   Pectoral Sandpiper 7                                                                                     Least Sandpiper 3                                                                                       Wilson's Snipe 1
Earlier in the week I had a single Semipalmated Sandpiper; I did not see it tonight. And up until yesterday, the Glossy Ibis that was first reported in late August by Bill Fiero continued, but I did not see the bird tonight and I suspect it finally moved on.
Last night I took a quick spin through the black dirt. I found plenty of Killdeer and was lucky enough to stumble upon 8 American Golden-Plovers. They made my night.
I would also like to mention that John Haas has had some good shorebirds in Sullivan County this week – check out his blog here for the latest.