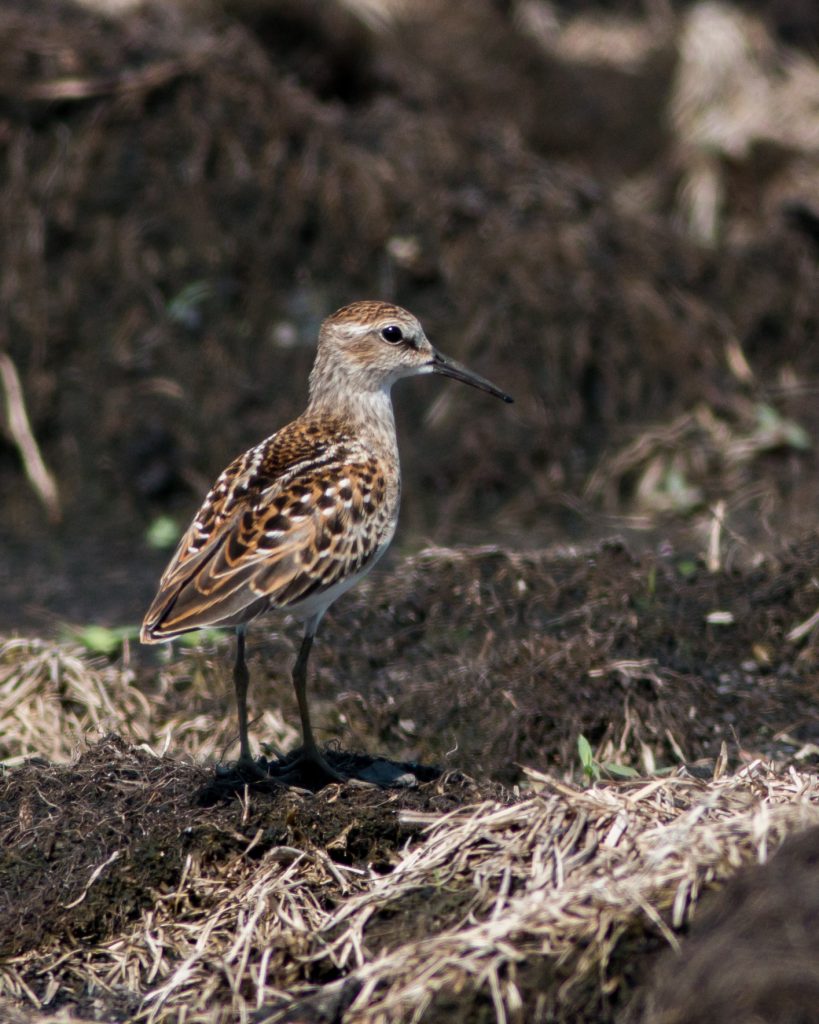 SHOREBIRD REPORT: Well, there is actually not very much to report, but it's not for lack of trying. I am more than ready for some shorebirds to show up in Orange County, but really, the birds have been sparse. Here's the latest:
Friday 8/11: I had a single Greater Yellowlegs at the Camel Farm, where conditions are finally shaping up a bit for shorebirds.
Saturday 8/12: The Camel Farm was a bust, but I had a single Semipalmated Plover at one location in the Black Dirt, and I had three Lesser Yellowlegs and a single Least Sandpiper at another location in the BD (as well as hundreds of Killdeer).
Sunday 8/13: I had a single Least Sandpiper in the Black Dirt that was very accommodating for photos, the Camel Farm had no shorebirds, and Citgo Pond had 5 Least Sandpipers. All the recent rain has made conditions at Citgo less than ideal, so I was happy to have the 5 LESAs. I ran into Jeff Goulding and Bill Fiero at Citgo, and they informed me that they had several Lesser Yellowlegs at the Liberty Loop earlier in the day. They also informed me that the LITTLE BLUE HERON continues at that location. And, finally, John Haas had 20 Least Sandpipers, 2 Solitary Sandpipers, and a Semipalmated Sandpiper at Morningside Park in Sullivan County this morning. I plan on getting out to that location in the upcoming days for sure. Check out his post here.