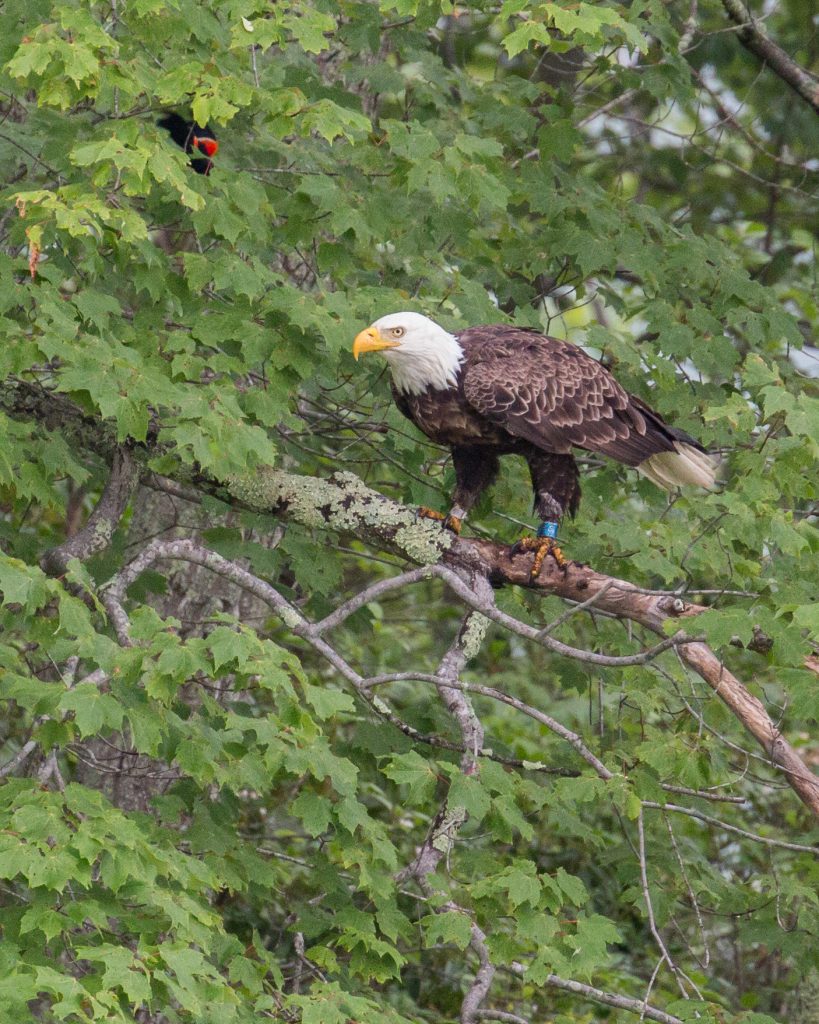 Since my shift at the Bashakill Area Association's Nature Watch didn't start until 10, I decided to kayak the Bash beforehand. Nature Watch is a great program that I have participated in for years now – basically, trained volunteers such as myself set up viewing scopes at the main boat launch to help educate visitors about the nesting Bald Eagles and Osprey at the Bashakill. Click here to read more about it.
It was a gray, slightly foggy morning at the Bash. I paddled from 6:30 t0 9:30 and it was quite birdy, mostly with the usuals. My main target was LEAST BITTERN, which I heard very well, but never did get to see. The bird was calling in the vegetation just feet from my kayak, but was too well hidden, which was simultaneously exciting and frustrating. Also exciting was a BARRED OWL, which called several times in the distance, and an ACADIAN FLYCATCHER with its excellent call of "peet-sah!". Photo ops were few and far between for some reason, and the poor lighting meant I had the ISO cranked up so I wasn't really happy with most of what I took. An adult Bald Eagle did fly in and perch nearby, allowing for a halfway decent shot (see above).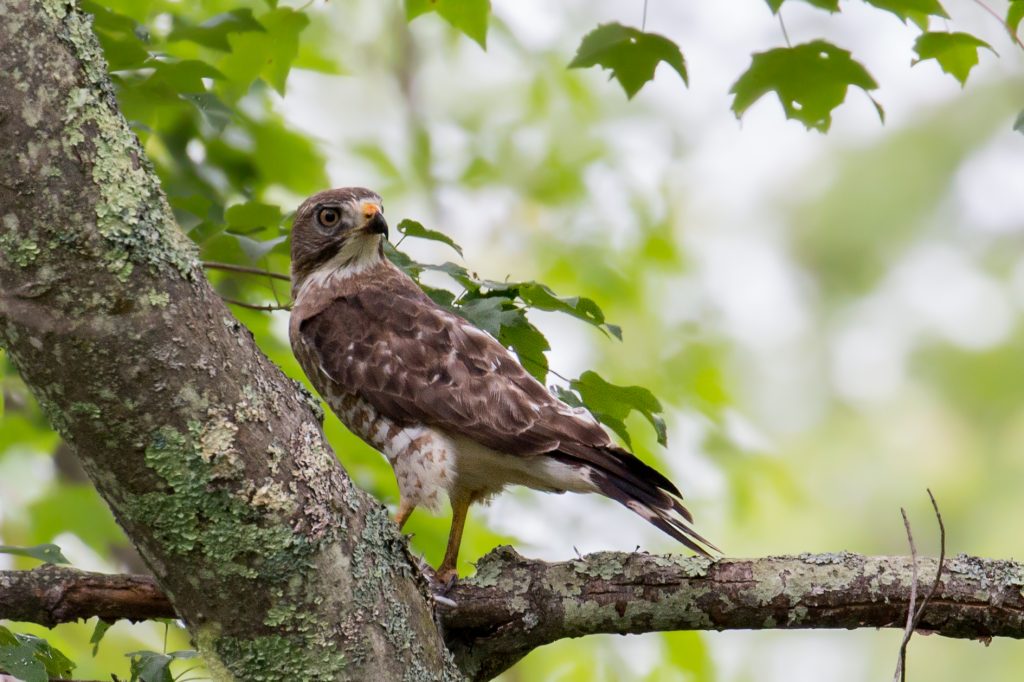 I joined Karen Miller and Lara Sheikh as volunteers for Nature Watch, which was slower than usual as far as visitors go, but pretty exciting as far as the birding. A GREAT EGRET, was first seen by a visitor and then we got our scopes on it. A pair of Yellow-bellied Sapsuckers came and went from the main boat launch the entire time; apparently feeding on the willow tree they were visiting. The two young eaglets were on and around the nest, flapping like mad to get ready to fledge. Karen located a Yellow-throated Vireo that provided great looks. Towards the end of our shift we had a Broad-winged Hawk calling from the woods up near the road. Eventually the hawk flew out of the woods with some sort of large prey in its grasp. After the shift was over, on my way out, I relocated the BWHA and managed to get a photo. Overall it was a good morning of birding for me with plenty of good birds to keep it interesting. I had 50 species of bird in the 6 1/2 hours I spent at the Bash.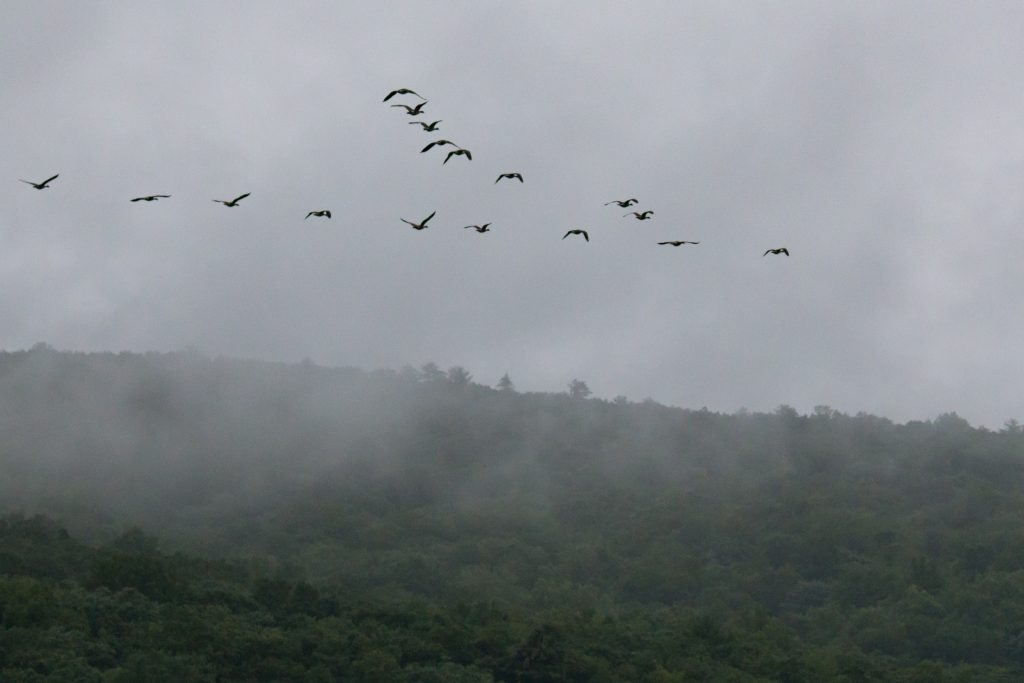 ALSO: While I was at the Bash, I was notified by Rob Stone that he had a DICKCISSEL in the black dirt, so I ran for that bird in the afternoon. I managed only a brief, distant look, but what a great bird for OC! Huge thanks to Rob, as usual. Documentary photo below.