This time of year it's easy for me to feel like migration is just flying by (no pun intended) and leaving me in the dust. I had a busy week, so I didn't get out as much as I would have liked, and then Saturday ended up being a total wash out. So, when Sunday morning rolled around, I was raring to go and I was going to bird, rain or shine. Fortunately, the rain held off and I had a very pleasant morning and early afternoon of birding.
I started the morning in Port Jervis at Laurel Grove Cemetery. I knew there was a chance that I could have a decent day when, as I got out of the car I heard the heavy thumping of a Pileated Woodpecker doing its thing. The bird was working a stump and I was able to get some decent, if noisy shots. An early highlight at the cemetery was several BLACKPOLL WARBLERS that had moved in. After just over an hour, I left to go to Elks Brox Memorial Park. I was just getting started there when I received a call from Rob Stone. He was at the cemetery and had CAPE MAY WARBLERS and a Wilson's Warbler. I bailed on Elks Brox and headed back to the cemetery. The CMWAs hung around and I was able to get my first ever looks at them in breeding plumage, having only seen them in the fall before; I was pretty stoked. Between my two trips to the cemetery, I had a total of 41 species.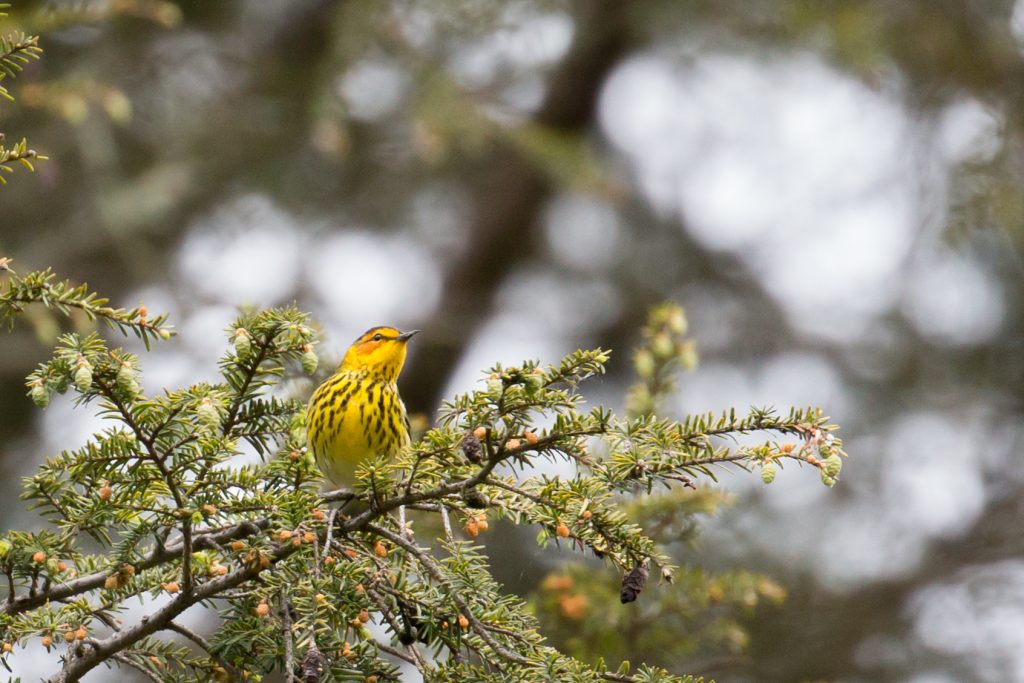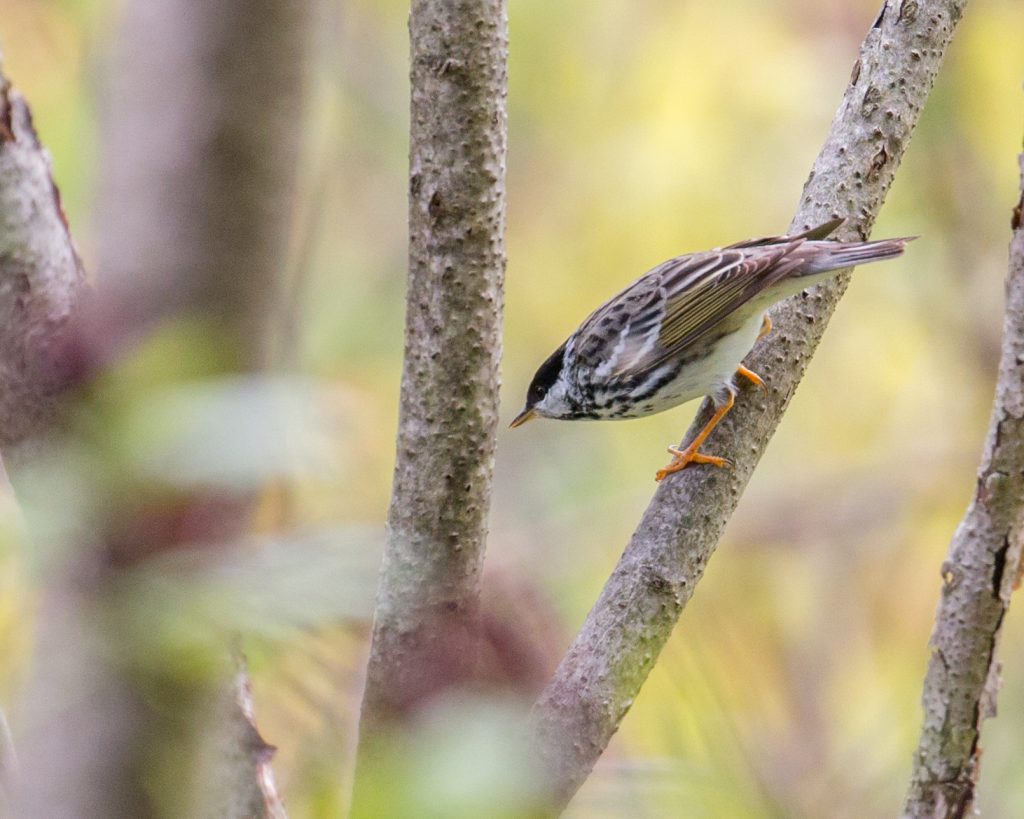 My next stop was the Camel Farm, to try for the DUNLIN that had been reported there. Rob and I met up there and sure enough, the pair of Dunlin were still present, as was the White-rumped Sandpiper. Yellowlegs (Greater and Lesser) and Solitary Sandpiper numbers were way down, but many Least Sandpipers continued.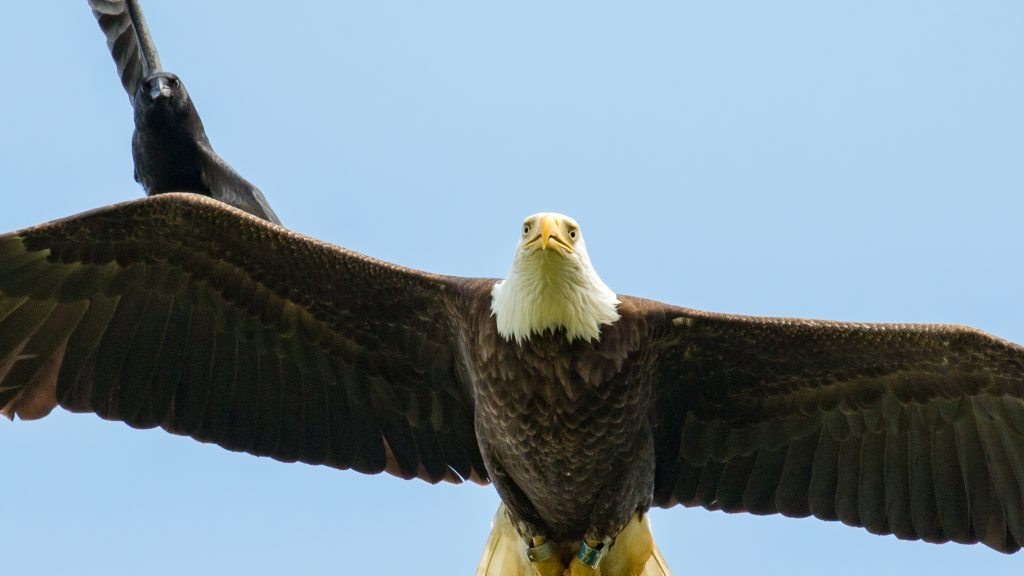 I made a quick, uneventful stop at the viewing platform at the Liberty Loop, and then headed over to Pochuck Mountain State Park. At first the trail seemed quiet, but as I made my way up the mountain a bit, I started to get some birds. Highlights included my FOY Veery and SWAINSON'S THRUSH. It was getting late, so I did not go very far up the trail but still managed to find 24 species.
It was a productive and satisfying day for me – I feel a little bit like I am back up to speed with this year's migration. I totaled 71 species for the day, which I was tracking since the Mearns Bird Club's Break 100 is just five days away.