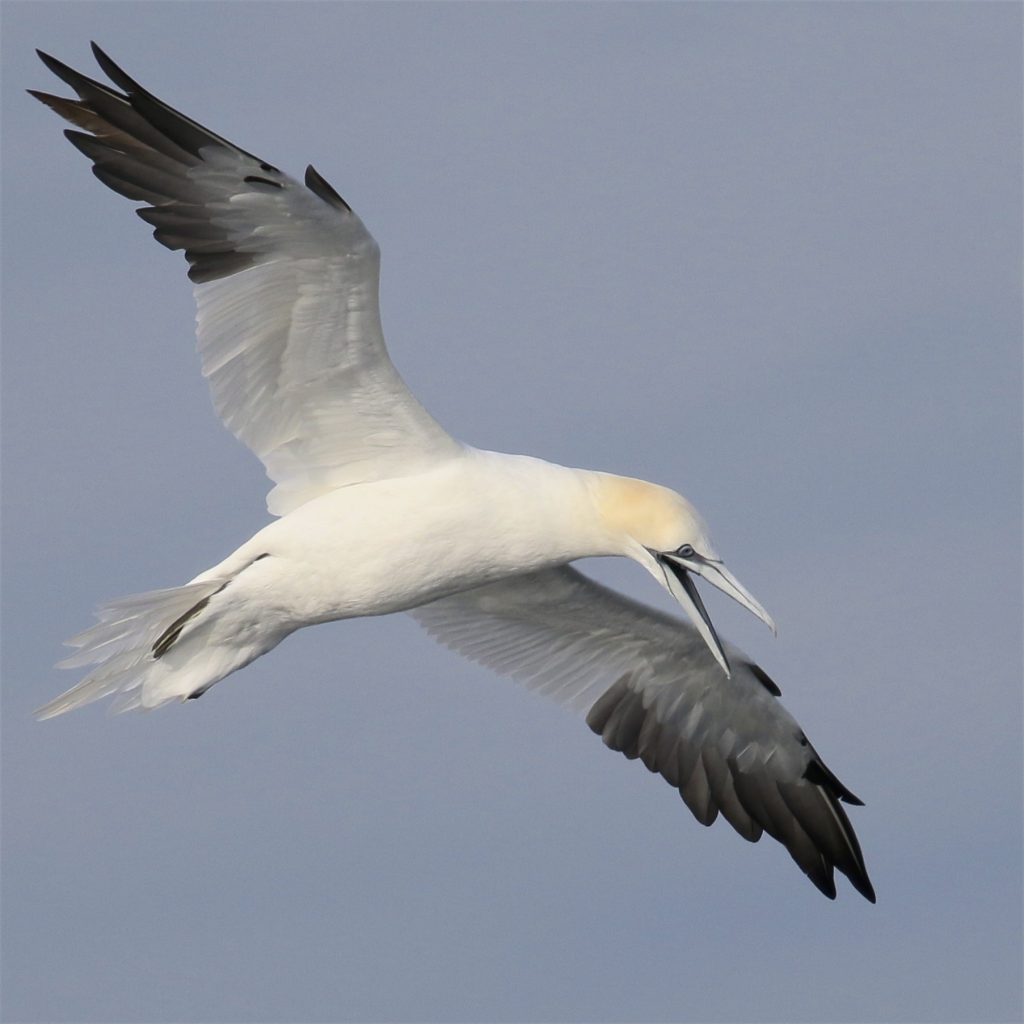 Yesterday I went on a 14 hour pelagic birding trip with See Life Paulagics – it was quite a birding adventure. The Brooklyn VI set sail out of Brooklyn at 5:00 am. We headed 50 miles out to sea and covered one heck of a lot of territory. The target birds for the trip included: Northern Fulmar, Dovekie, Razorbill, Common Murre, Atlantic Puffin, Glaucous, Iceland, and Lesser Black-backed Gulls, Black-legged Kittiwake, Red Phalarope. We located all the targets with the exception of the Glaucous and Iceland Gulls and Red Phalarope. I spoke with several more experienced birders on board (I didn't think I would be a good judge since I was thrilled to just be there), and all agreed that the trip was a good one and a success, getting all the target birds that folks really wanted to see and more importantly, getting birds ALL DAY LONG. There were very few lulls in the action, when we weren't getting any alcids it seemed like the gulls would step it up and keep everyone happy. Full kudos to See Life Paulagics.
I only knew one other person on the boat, Maha Katnani. It was great to see a familiar face and I enjoyed much of the day birding with her and her two friends Barbara Mansell and Susan Ells Joseph. Meanwhile, it was also good to meet some new folks as I moved around the boat. Photography was tough because of a variety of reasons (see below), but with so many birds, there were plenty of photo ops throughout the day. Most of the Alcids tended to be a little on the distant side, but with some closer looks from time to time. Gulls and Gannets, on the other hand, were very available and I particularly enjoyed shooting the BLACK-LEGGED KITTIWAKES. I found that they are a clean, good looking bird with a lot of character and, in my opinion, they are very photogenic. They were one of two life birds I got on the trip (scroll down to see the 2nd…), and I spent a good amount of time photographing them.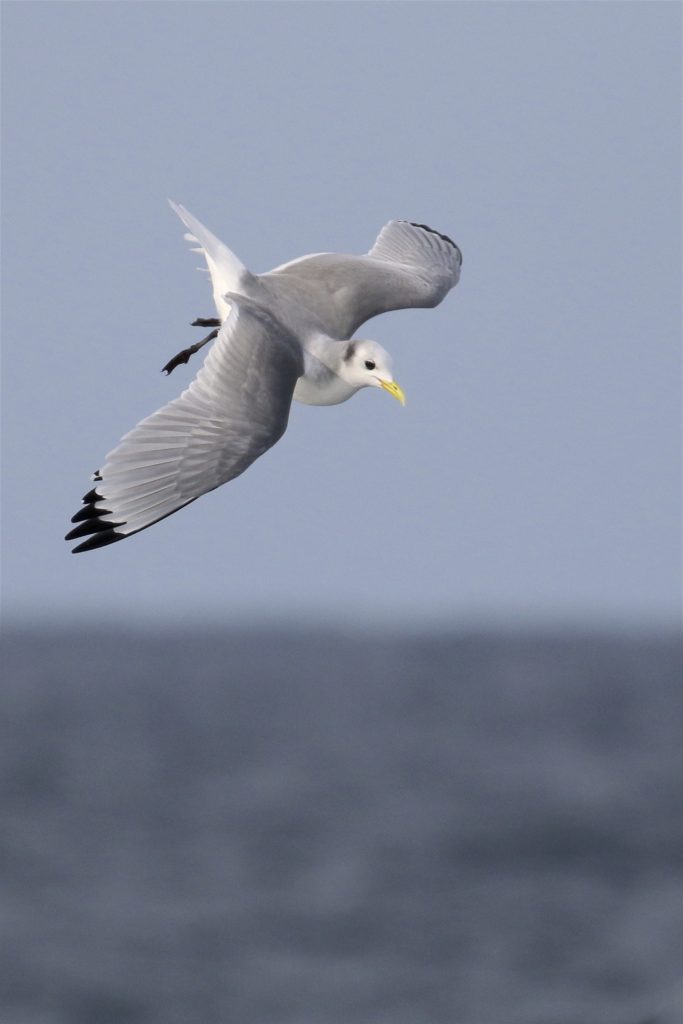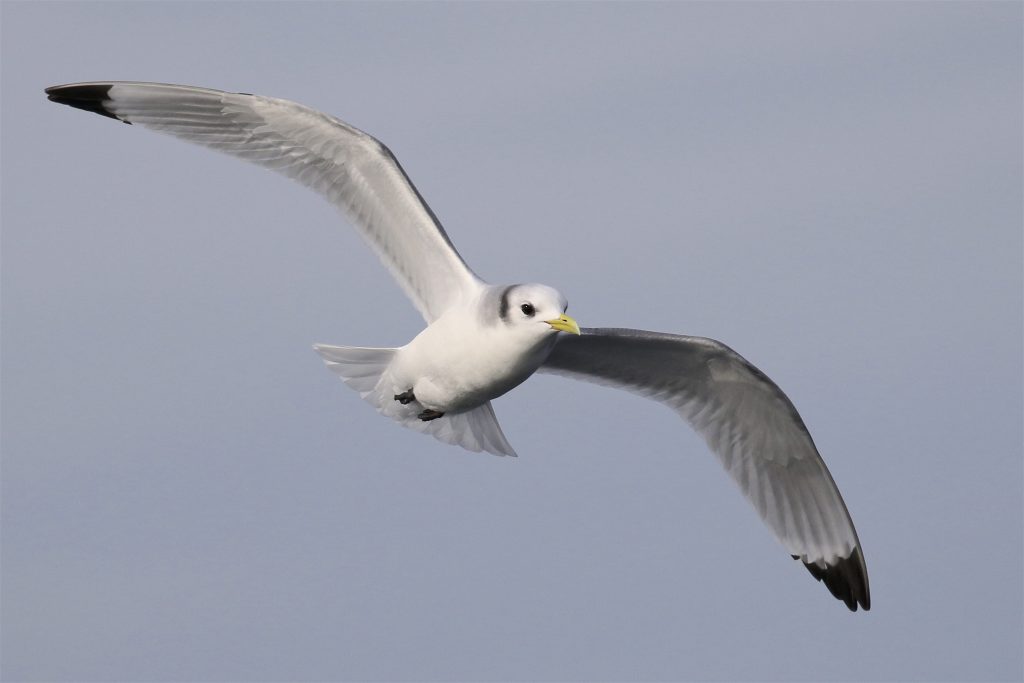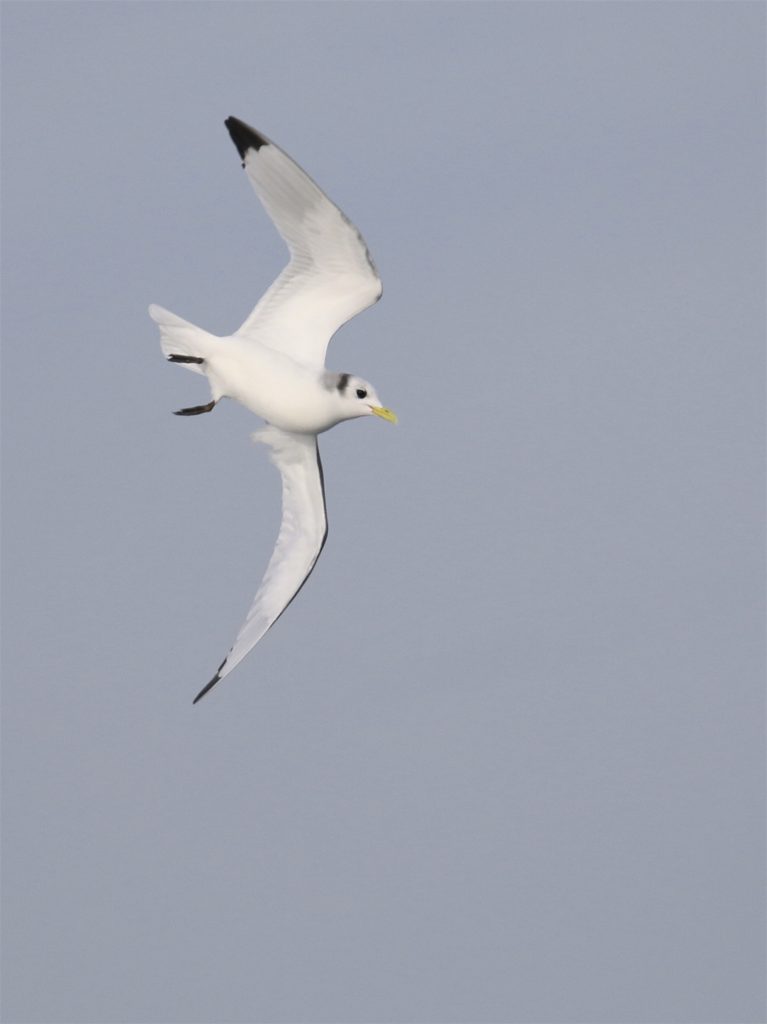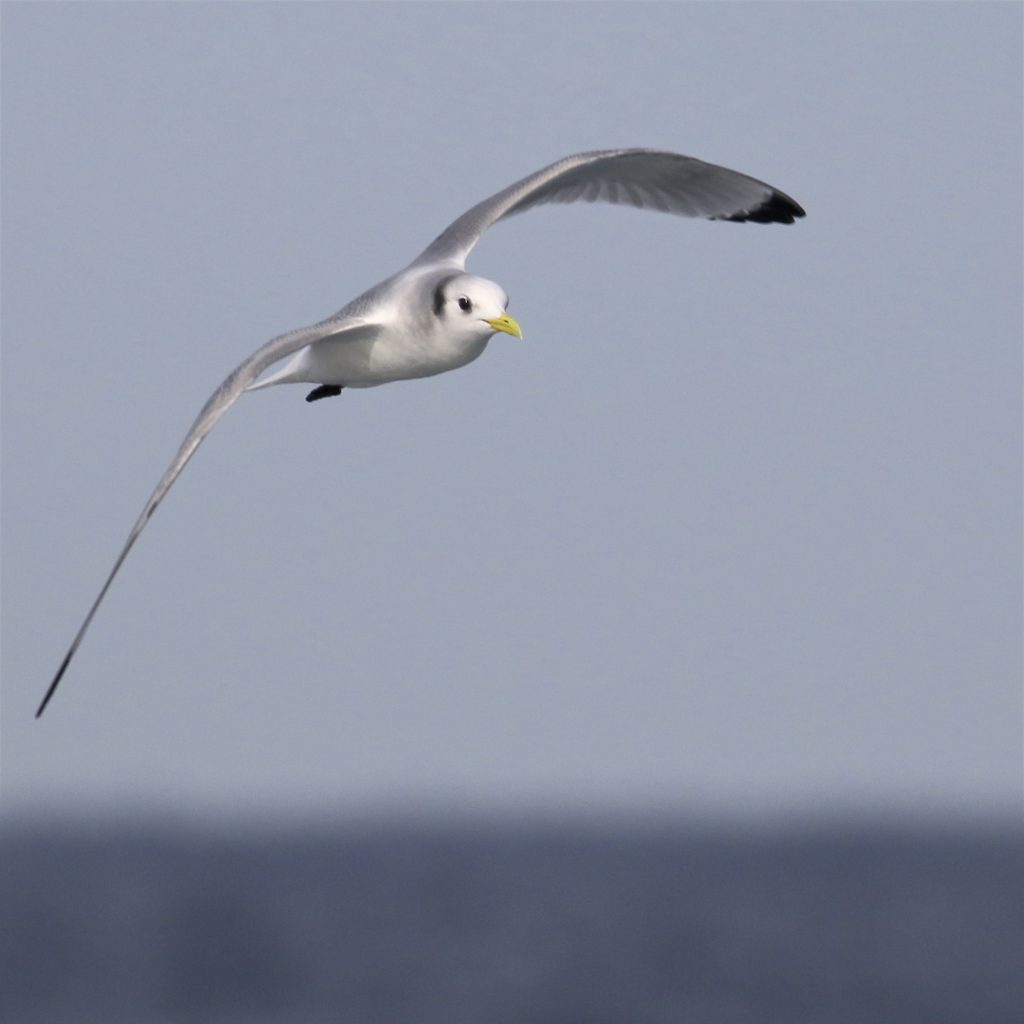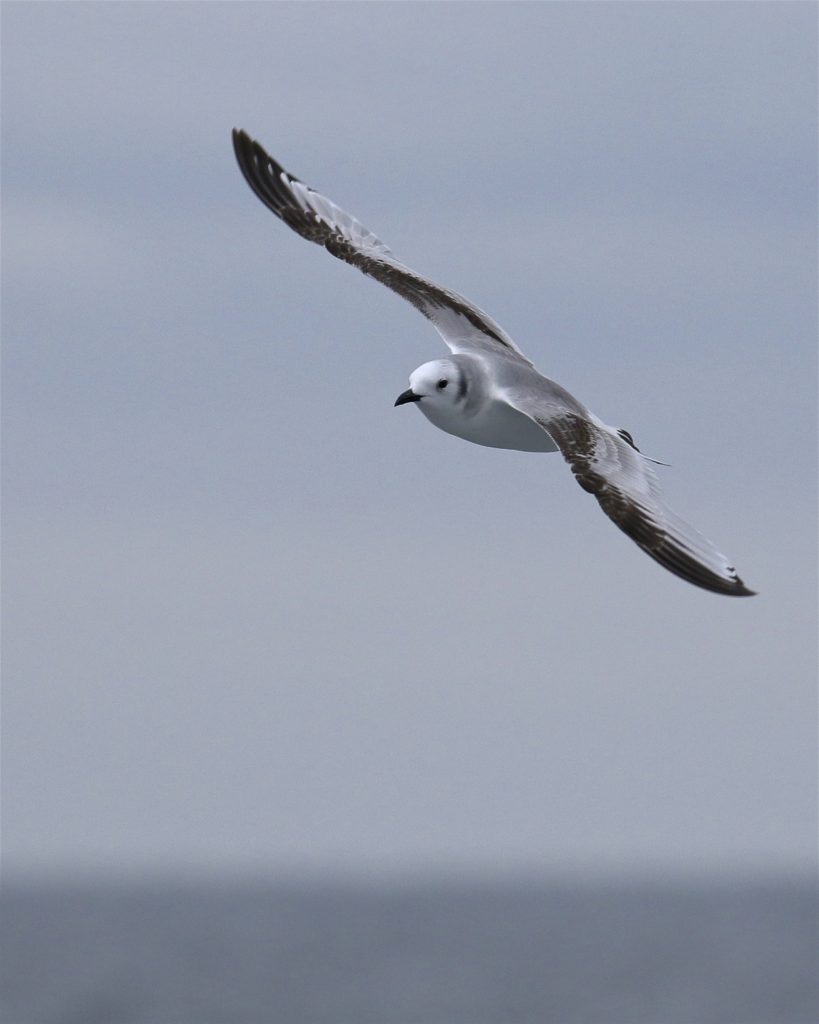 THREE THOUGHTS ABOUT PELAGIC BIRDING
1. Pelagic Birding is tough. First of all, it is a long day (and this is one of the shorter trips). I woke up at 2:00 am and left the house a half hour later. The boat set sail at 5:00 am and we travelled in the dark for over two hours before Sunrise. Then, it's a full day of birding, sunrise to sunset, followed by another two-plus hours in the dark to get back to the dock. And finally, I had the drive back from Brooklyn; I arrived home right at 9:00 pm. That's a 19 hour day! Secondly, it is exhausting. The long hours speak for themselves, but what's not so evident is that the entire time you are birding, you are fighting to maintain your balance. Grabbing handrails, leaning on handrails while using your binoculars or camera, constantly counterbalancing to react to the rocking of the boat. I imagine with time this just becomes second nature, and I got better at is as the day went on, but for a land lubber like myself, it was exhausting. And, because the birding was so good and I didn't want to miss anything, I barely took a break all day long.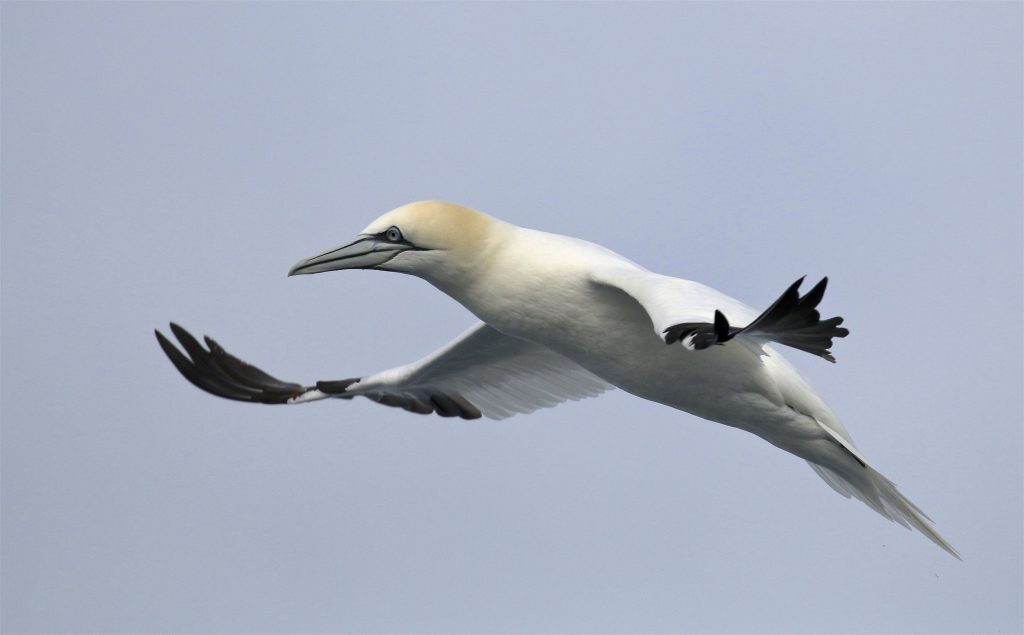 2. Birders are nice people. I am not the most social of birders, especially when I first meet folks, but I have to say how great everyone on board was. I've said it before on this blog, but here it is again – birders are generous people. Everyone was making sure that the people around them were getting on the birds as much as possible, especially the folks from See Life Paulagics. They have an incredibly talented group that really know the birds and do very well to make sure that everyone gets a decent look at as many species as possible. AND, they are just fun to talk to and good people to be around.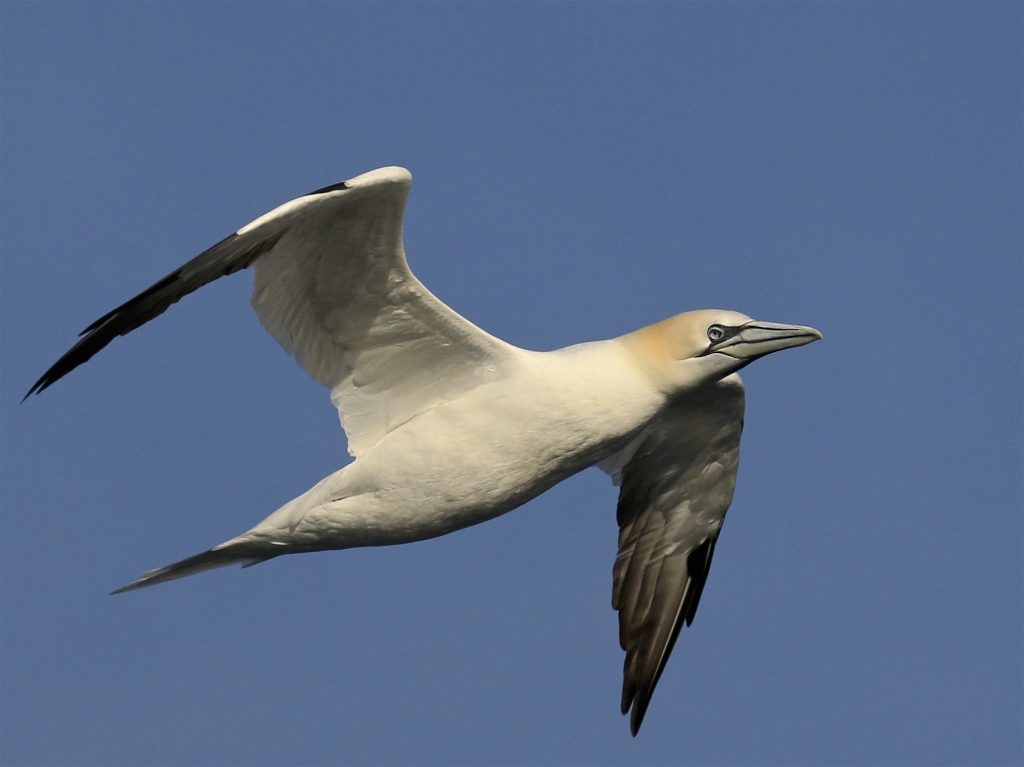 3. Pelagic birding is challenging and therefore, very fun and awesome. Identifying often distant birds on a rocking boat with binoculars is not an easy task. One thing I would consider, moving forward, would be purchasing a set of 8X power binoculars, as opposed to the 10X power in my current bins. I think for pelagic birding there are just too many moving parts and that taking a little shake out of the binoculars by moving to 8X will be worthwhile. So, while it can be difficult, it is SO rewarding, allowing you to get some super birds that you won't see any other way and also allowing for some great photo opportunities of some gorgeous birds. While I wouldn't say I'm addicted yet, but I am certainly thinking about my next pelagic birding trip.