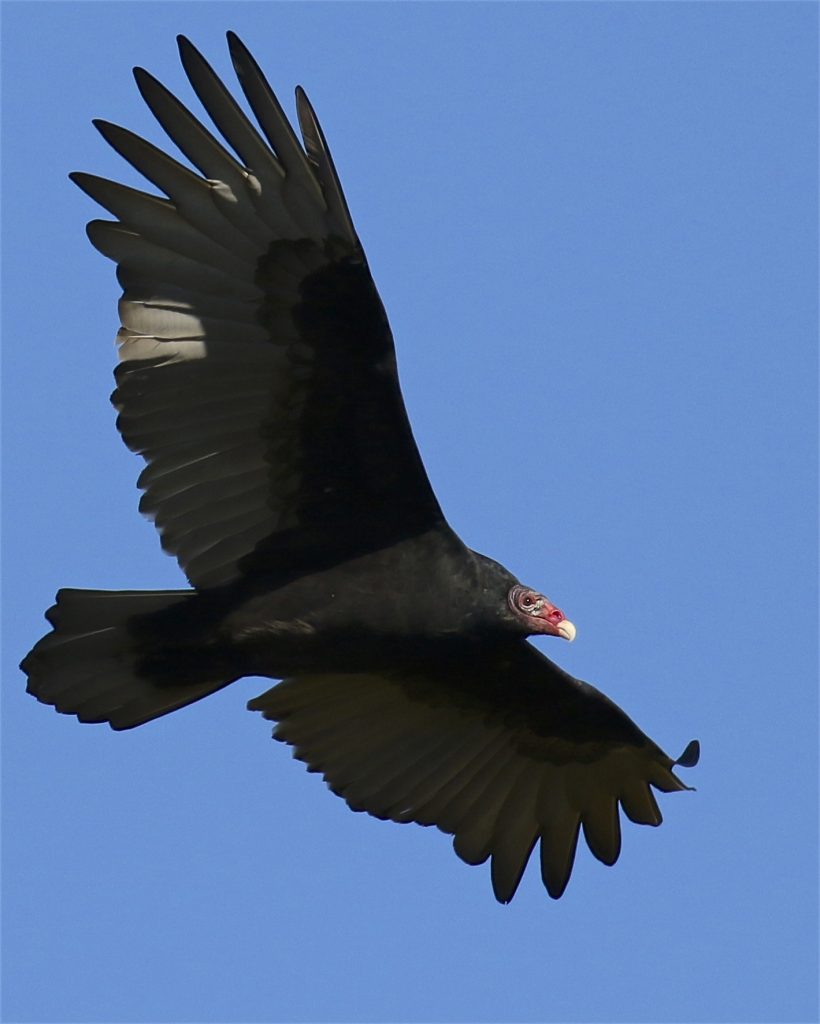 I was not very optimistic as I headed out to do my Saturday of counting at Mount Peter Hawkwatch. The wind direction was not going to be favorable, and additionally, the forecast was for clear blue skies all day, which is a hawkwatcher's worst sky. I was pleasantly surprised to have a pretty good flight in spite of the adverse conditions. I had a total of 52 migrating raptors, most of which were Sharp-shinned Hawks. The highlight of the day was getting absolutely killer looks at a couple of adult Red-shouldered Hawks in the scope as they migrated through. Big thanks to Denise Farrell who helped me out for most of the day. Here's my report: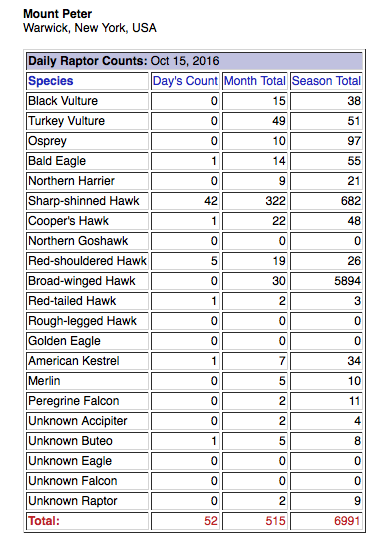 Official Counter: Matt Zeitler
Observers: Denise Farrell
Visitors:
Pam Bryant and Joe Zera
Weather:
Sunny with almost no clouds. Gentle winds from the east early on and shifting to the south. Temperatures ranged from 6 to 19 degrees Celsius.
Raptor Observations:
-One immature Bald Eagle -One unknown, one immature, and 3 adult Red-shouldered Hawks. -One unknown American Kestrel
Non-raptor Observations:
Other species: Cedar Waxwing (30), American Crow (13), Common Raven (4), Black-capped Chickadee (6), Ruby-crowned Kinglet (1), Blue Jay (25), Canada Goose (11), Northern Cardinal (1), American Goldfinch (5), White-breasted Nuthatch (1), Red-breasted Nuthatch (1), Blackpoll Warbler (1), Eastern Bluebird (2), Yellow-rumped Warbler (4), American Robin (2), House Finch (1), Red-bellied Woodpecker (2), Ring-billed Gull (4), Yellow-bellied Sapsucker (1).