I got out and did a fair amount of birding this weekend, especially because I didn't count hawks at Mt. Peter Hawkwatch on Saturday, due to the fog and light rain that persisted throughout the day.
BLACK DIRT REGION: I received reports from Bruce Nott and Ken and Curt McDermott on Saturday that the collection of plovers in the black dirt continued. Curt and Ken had a very nice count of 41 American Golden-Plovers and 5 Black-bellied Plovers. On Sunday, I met Linda Scrima in the late morning. The plovers were present, but distant. We lingered, and eventually they flew in closer, with a couple even landing on the road. We had a total of 34 AMGPs and 3 BBPLs. The highlight, however, was when a Killdeer flew over being chased by another smaller bird. Linda picked it up and got me on the birds. I stayed on the smaller bird and when it landed, I was thrilled to see it was an AMERICAN PIPIT! We eventually saw 3 more for a total of 4 AMPIs. The pipits were my 204th species in Orange County this year.
WICKHAM WOODLANDS TOWN PARK: I birded here on Saturday morning so I could stay close to Mt. Peter, in case the weather cleared up. The highlight for me was a trio of Ruddy Ducks. I also had a nice look at a Yellow-bellied Sapsucker, and Mockingbirds and Northern Flickers were present in numbers.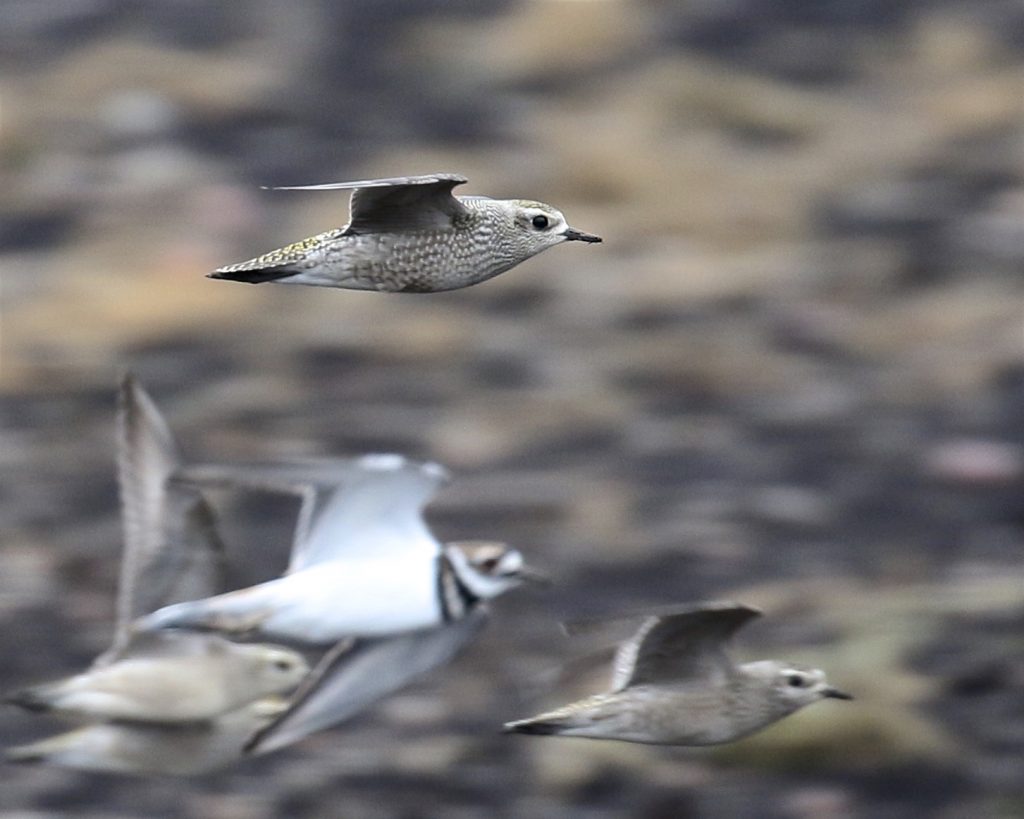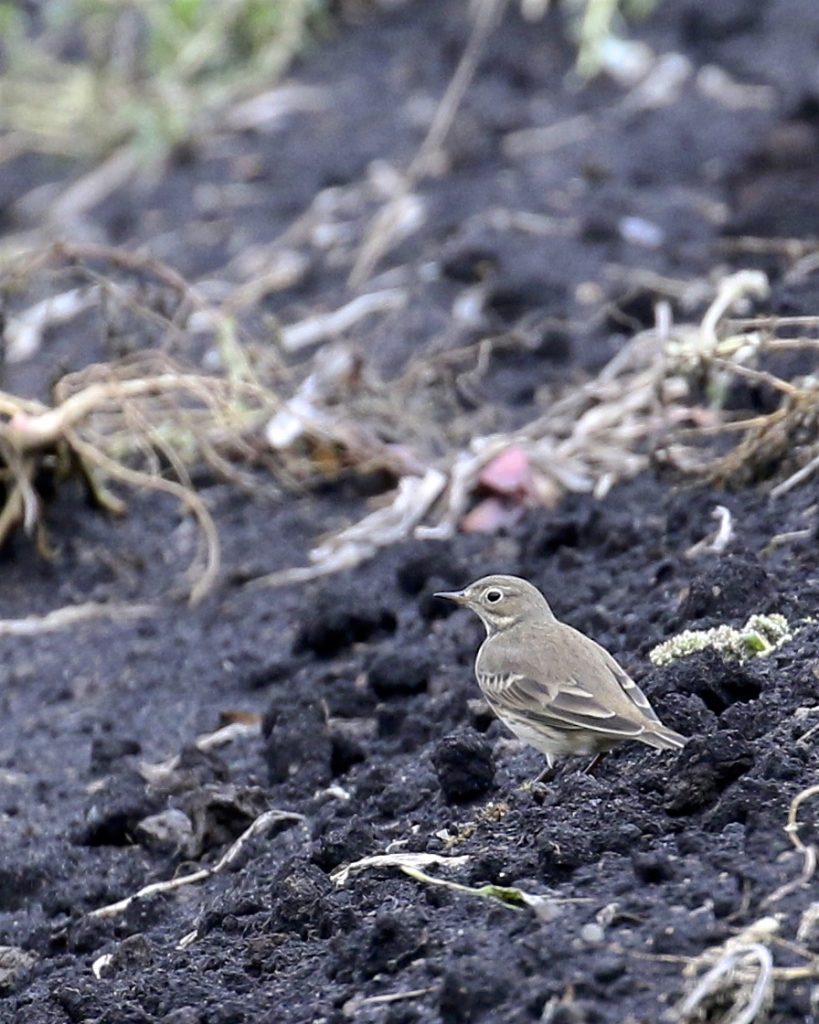 6 1/2 STATION ROAD, CITGO POND: I made three trips to the pond this weekend and finally on Sunday I had some new shorebirds:
4 Pectoral Sandpipers (one new bird)
3 Lesser Yellowlegs (one new bird)
1 Greater Yellowlegs (new bird)
11 Least Sandpiper (same number)
On Friday evening I had a Northern Harrier fly over the pond and a Sharp-shinned Hawk as well. Both kinglets were present on the trail into the pond. On Saturday I also went over to the Heritage Trail side of the sanctuary, where I had many Yellow-rumped Warblers and a pair of Black-throated Green Warblers.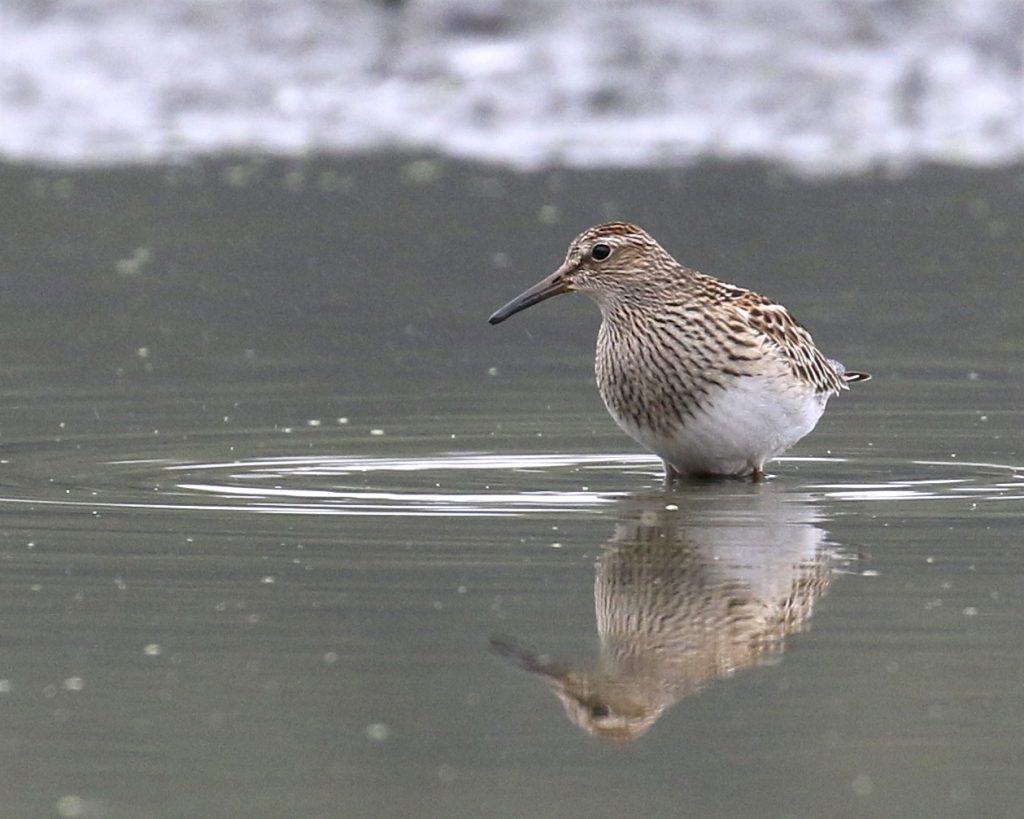 HIGHLAND LAKES STATE PARK: I made it out here for early Sunday morning. The place was very birdy and I had 27 species plus one unidentified flycatcher in just over an hour. Yellow-rumped Warblers, Ruby-crowned Kinglets, and White-throated Sparrows were all quite numerous. Again, I had a couple of Black-throated Green Warblers, but besides that, not many noteworthy birds.