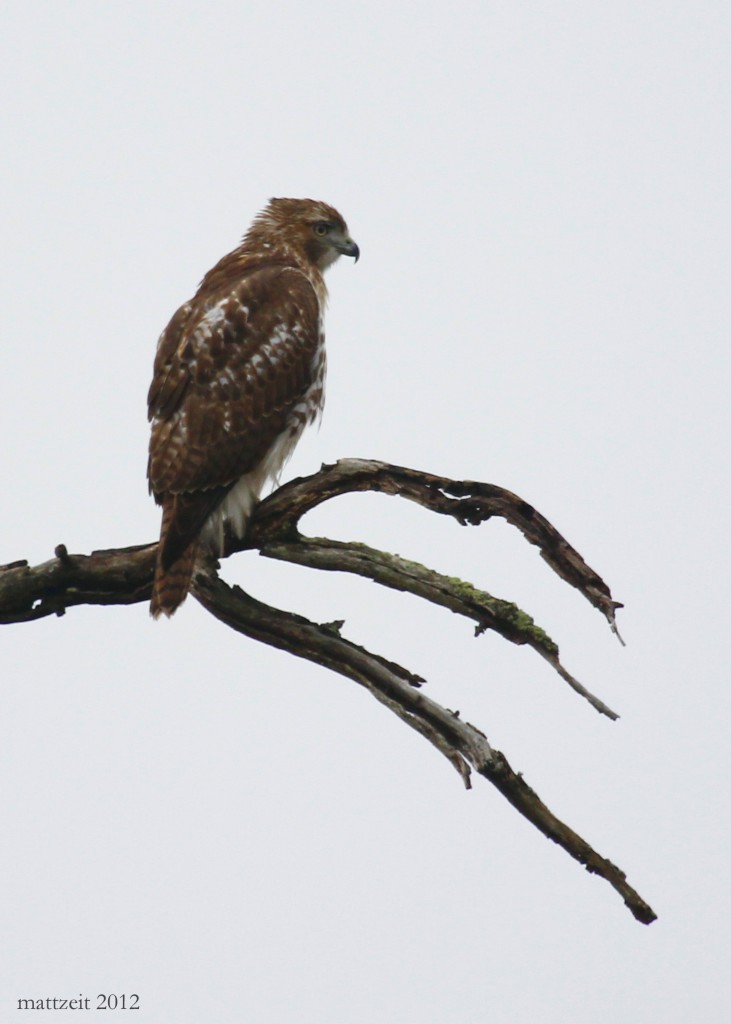 It was a rainy and foggy afternoon so I decided to go to 6 1/2 Station Road Sanctuary to see if any new ducks were present. I did pretty well with waterfowl, I saw many Canada Geese, several Mallards, around 20 Green-winged Teals,  5 Mute Swans, and  3 Ruddy Ducks. Unfortunately, the 2 Pied-billed Grebes that I have been see out there recently were not to be found.
The sanctuary had a lot of bird activity, here's my species list:
Canada Goose
Mute Swan
Mallard
Green-winged Teal
Ruddy Duck
Great Blue Heron
Red-tail Hawk ?
Ring-billed Gull
Eastern Phoebe
White-breasted Nuthatch
Carolina Wren
American Robin
European Starling
Field Sparrow

White-throated Sparrow

Red-winged Blackbird
Common Grackle
The highlight of the day was not even bird related. I saw a BOBCAT slink alongside the creek and then into the brush! It was very exciting and my heart was racing for quite a while after that.