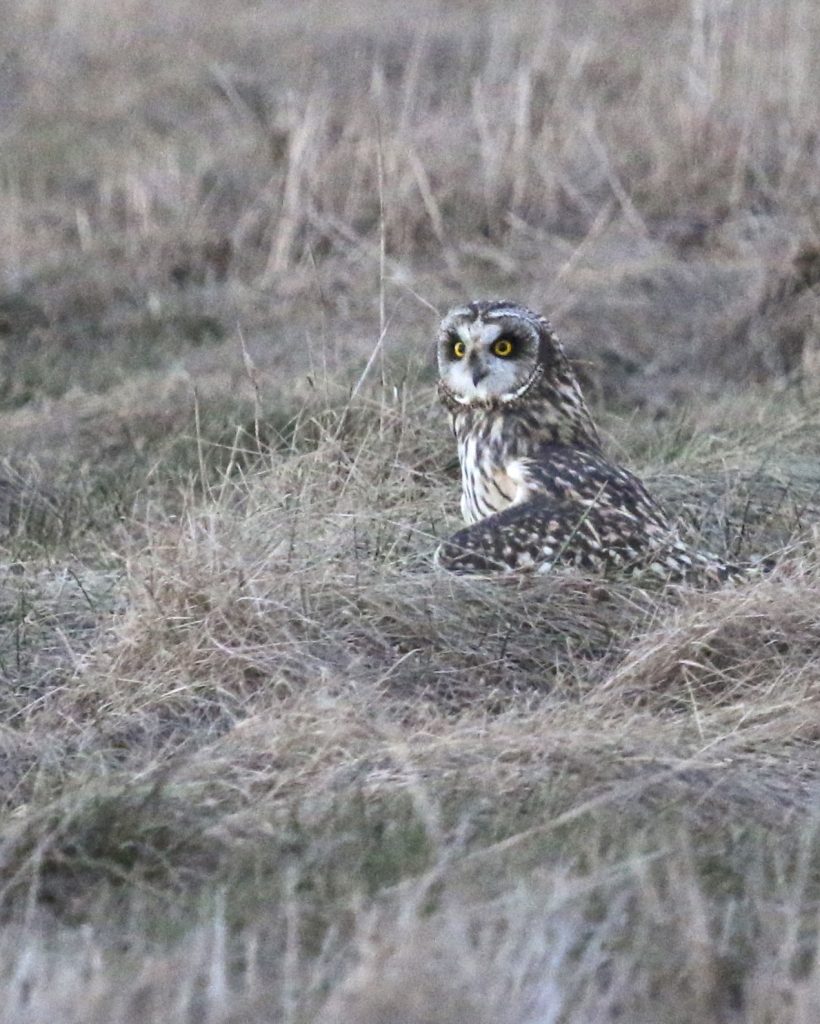 This past winter I volunteered to participate in the New York State Department of Environmental Conservation's Winter Raptor Survey, which was an interesting and fulfilling experience. The survey, which was well run by Malcolm Grant and Emily Underwood of the DEC, primarily focused on two species—the state endangered Short-eared Owl and the state threatened Northern Harrier. Surveys were conducted in the Black Dirt Region and the Shawangunk Grasslands National Wildlife Refuge Area every other week from early December until mid April (all of the surveys I participated in were in the Black Dirt Region). Locations were assigned to volunteers; surveys started one half hour before sunset and concluded one half hour after sunset. All raptor activity observed was recorded on the forms and marked on a map which had been provided. It was fun and challenging to try and keep track of all the raptors in a given location, especially in the final minutes of the survey when temperatures would dive and the light was really low.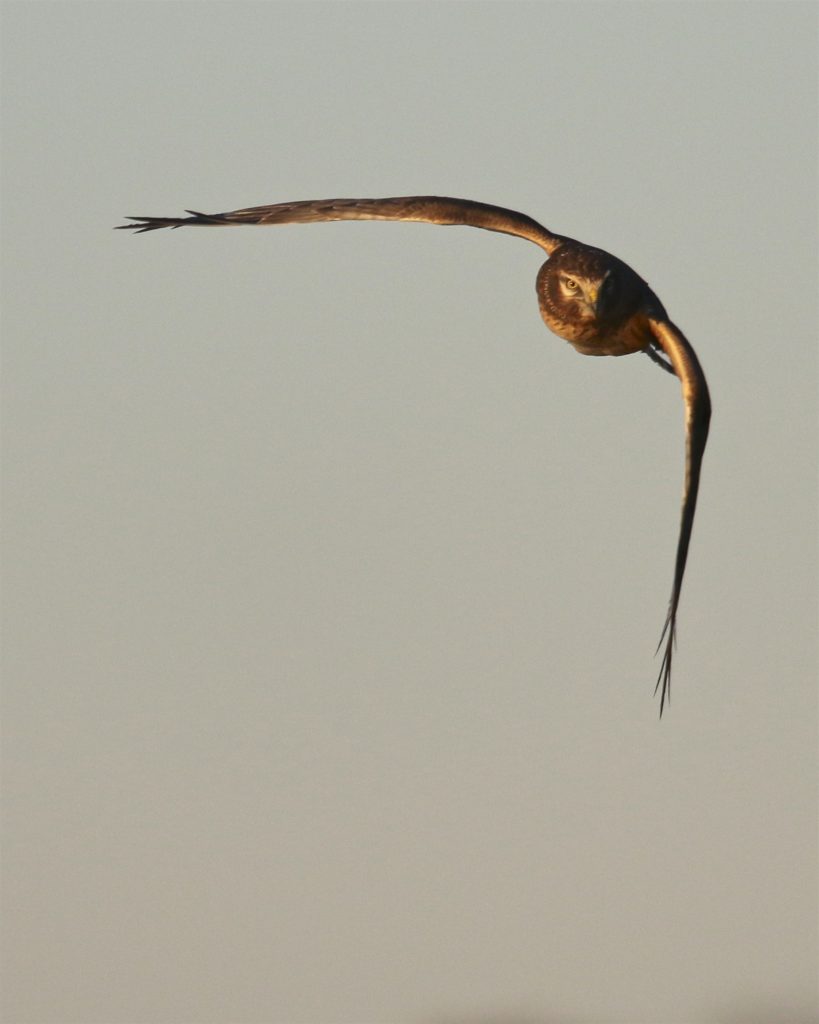 Over the 4 1/2 months that I participated in the surveys, much data was collected and given to the DEC. At the time, I wasn't entirely sure what the information was to be used for, so I wrote to Malcolm, and he explained a little bit further:
The DEC's surveying effort addresses several goals:
1. To develop and implement an effective methodology for surveying and documenting wintering raptors with a focus on Short-eared Owls and Northern Harriers, to identify site occupancy and/or population changes over the long term to provide a complete picture of the status of these state listed species into the future. So, a part of this was just figuring out the methods, i.e. stationary survey half hour before to half hour after sunset, etc). These methods were finalized a few years ago.
2. To recruit volunteers to continue this effort in order to monitor the wintering population of raptors in NYS.
3. Determine critical winter habitat use by Short-eared owls at selected sites in New York
-Identify the extent of habitat used at each site.
-Characterize the type of habitat preferred by Short-eared owls in New York for both foraging and roosting.
4. To document areas that are important for wintering raptors (mainly Short-eared Owls and Northern Harriers) and produce spatially explicit maps of observations and critical habitat use. These areas are added to the New York Natural Heritage Database. This database is used to screen development and construction projects so that impacts to endangered and threatened species can be avoided or minimized. 
It's really a great feeling to know that just doing something that I love this much can have a positive effect, and that it is time well spent which will ultimately benefit the birds.