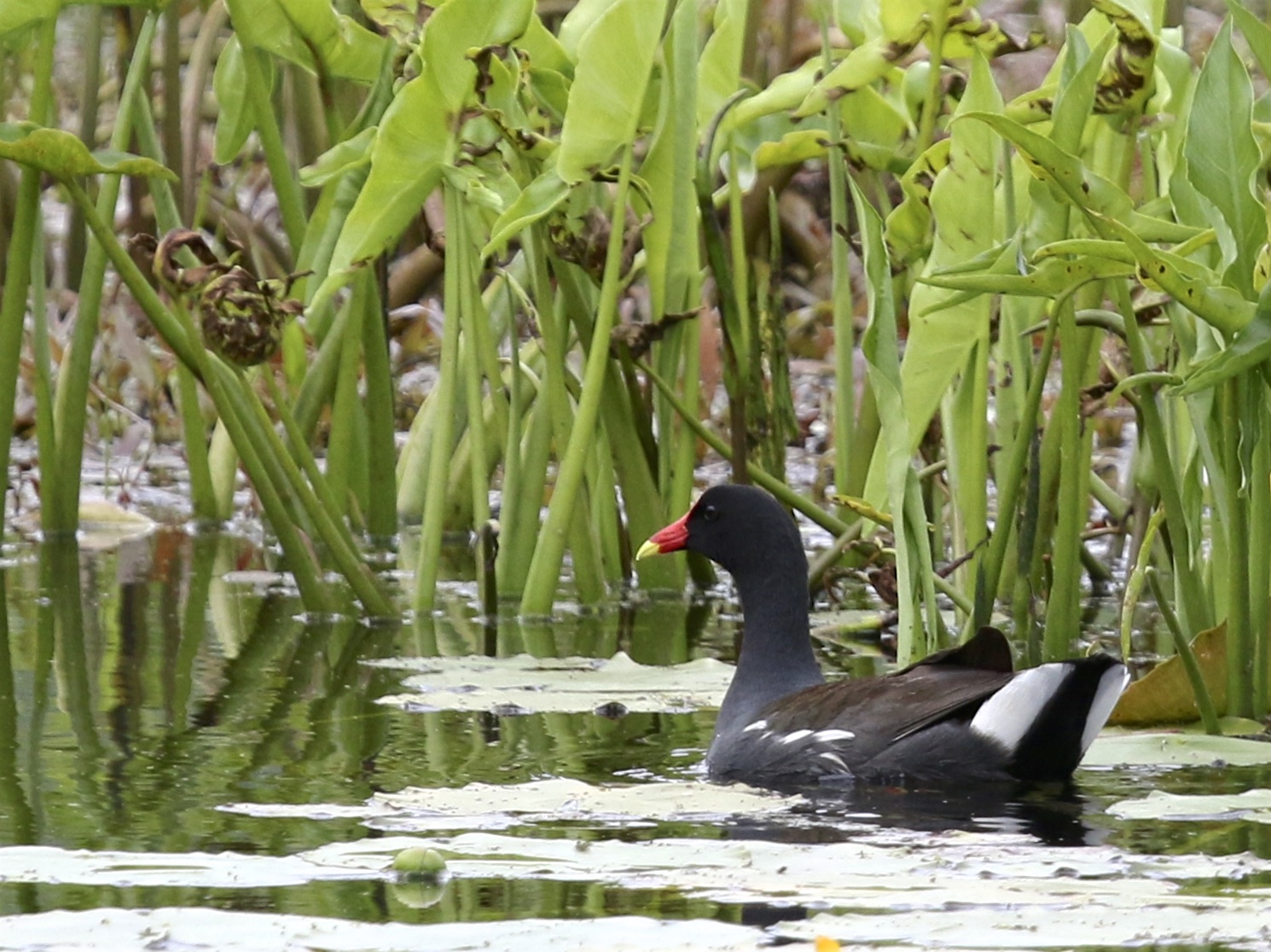 This afternoon I joined Karen Miller as we took our first shift of the season volunteering for the Bashakill Area Association sponsored Nature Watch Program. I believe it is my fourth year volunteering for the program, which monitors the Bald Eagle and Osprey nests at the Bashakill. On Saturdays and Sundays from late April until the end of June, spotting scopes are set up to view both of the nests and volunteers are on hand to answer questions. You can click here to read more about the program which I featured in a blog post a few years back.
When we arrived, there was an adult Bald Eagle near the nest with the two very large eaglets. And, we learned from the morning shift that the adult Osprey appeared to have been feeding young in the nest before we arrived. While we were there, the young eagles were hopping around and really giving their wings a workout, flapping like mad!
It was a pair of Common Gallinules, however, that stole the show for me. We got absolutely fantastic looks at the birds out in front of the boat launch. Typically (in my experience) much more secretive, we enjoyed good looks of the birds throughout our 3 hour shift. I had my scope out and kept it on one of the birds for folks to get a look, and I also shot some video through it using my iPhone, which I'll include at the bottom of this post. What a super bird and so great to get such amazing looks.