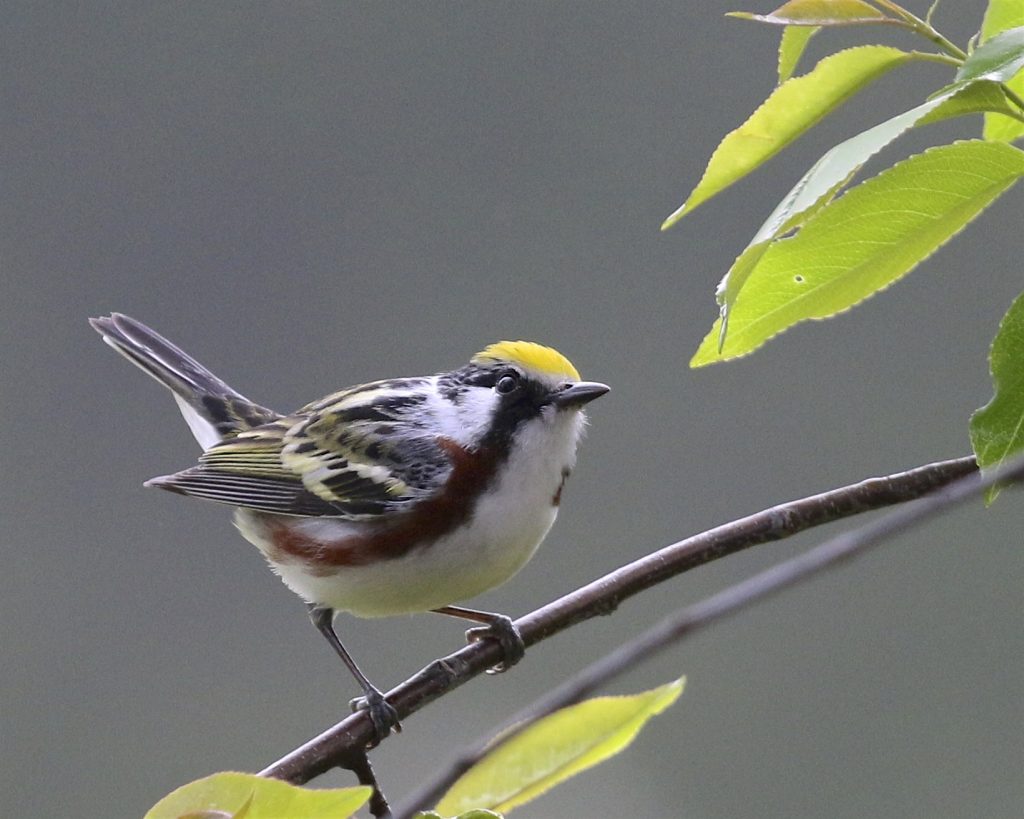 With south winds in the forecast for the first time in many days, it was looking like migration might be on. I was hoping that my good birding luck would continue today. I got out pretty early and it did not seem like a lucky day; it rained steadily for my entire trip out to Laurel Grove Cemetery in Port Jervis, NY. I donned my rain gear and left the camera in the car. The good news is that the cemetery was very birdy. The bad news is that I was, of course struggling with wet binoculars and finding tiny birds in the shadows. Then the good luck kicked in. The rain stopped. I went back for my camera. The birds continued, now in ever improving light. And then I turned around and saw Curt McDermott, bins to his eyes, looking up at a large evergreen. I birded the remainder of my time at the cemetery with Curt and he found me many birds, most notably, a BAY-BREASTED WARBLER which gave us great looks for over a half hour. This was my 3rd life bird of the weekend, now that's something I never expected to happen! It was a great morning of birding and likely my best warbler outing ever. I left the cemetery with 15 species of warbler:
Blue-winged Warbler
Black-and-white Warbler
Common Yellowthroat (FOY – Orange County)
American Redstart
Northern Parula (FOY)
Magnolia Warbler (FOY)
BAY-BREASTED WARBLER (LIFER!)
Yellow Warbler
Chestnut-sided Warbler (FOY)
Blackpoll Warbler (FOY)
Black-throated Blue Warbler
Palm Warbler
Pine Warbler
Yellow-rumped Warbler
Black-throated Green Warbler (FOY)
I also had two additional first of year birds while at the cemetery – Least Flycatcher and Great-crested Flycatcher. Huge thanks to Curt for all his help this morning, I don't even want to think about how many birds I would have missed without him.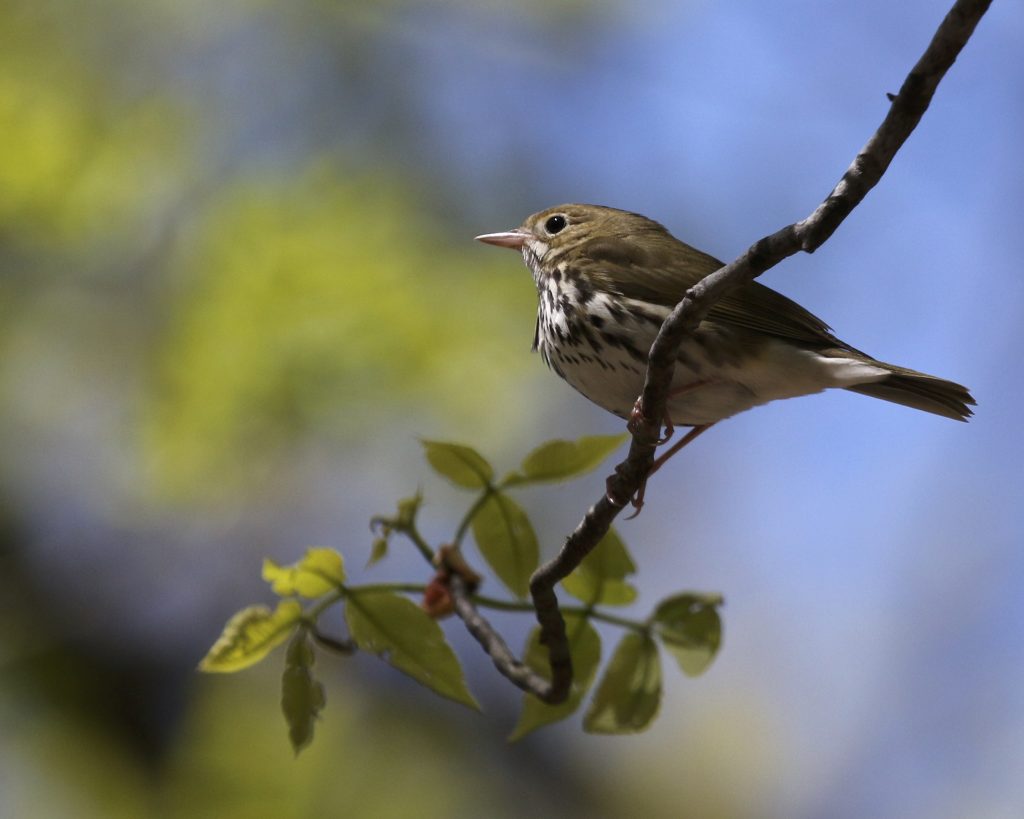 Later in the morning, Tricia and I went to Pochuck Mountain State Forest and although it was a little bit late and not overwhelmingly birdy, we still got some good birds. I added my 16th warbler of the day with Ovenbird, and we got decent looks at two male Scarlet Tanagers. I added two more year birds too – Yellow-throated Vireo and Rose-breasted Grosbeak (of which we saw many). What a great weekend of birding for me, it was very satisfying for sure.