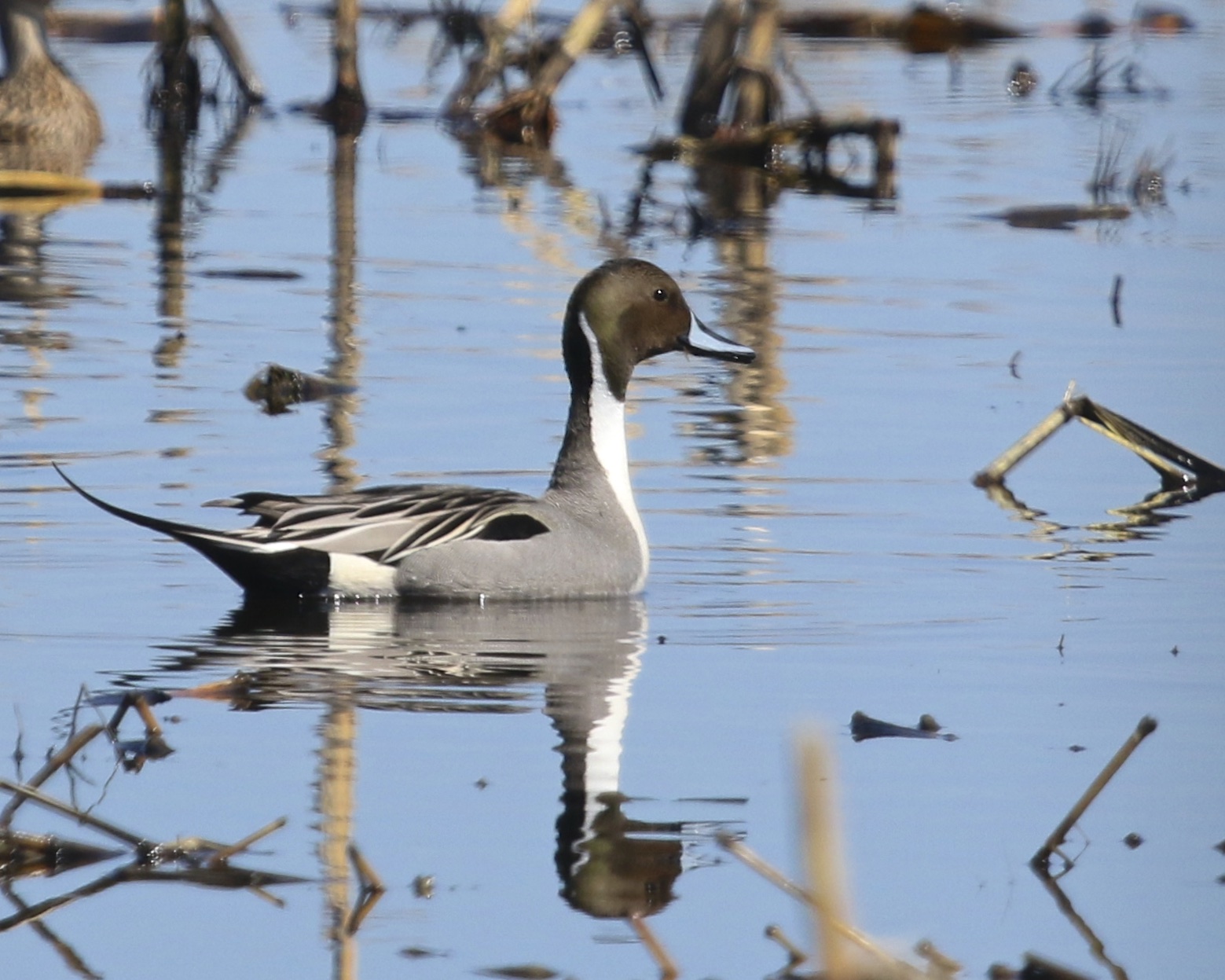 I headed out Saturday morning with my brother-in-law Bill, and for the first time ever, I was disappointed by Montezuma National Wildlife Refuge. But only a little bit. The problem is that Easter was so early this year that it was the first time I've been to the refuge in March. And Wildlife Drive doesn't open until April 1st. Here it was, probably the nicest day of the year in Seneca County, and arguably the best part of the refuge was closed. Which didn't make a bit of sense to me, and you can ask Bill, I was not in good humor about it. So, we birded from the visitor's center viewing platform and then the rest of the refuge and we ended up having a pretty darn good day. The number one highlight of the day was undoubtedly getting Bill's lifer SANDHILL CRANES. Not only did we finally get lucky with them, we found them only about 30 yards off the road! We got incredible looks at these big, beautiful birds. We also had three rarities on the day, all early birds for Seneca County: LESSER YELLOWLEGS (2), GREATER YELLOWLEGS (6), and GLOSSY IBIS (2). Huge thanks to Mark Fitzsimmons (who I had met while going for the Barrow's Goldeneye in Ulster County earlier in the month). Bill and I ran into him at the visitor's center; he was birding the refuge with his daughter and they gave us the heads-up on both the GRYE and the GLIB. We ended up with 44 species on the day and I wonder how many more we might have added if we had gotten to bird Wildlife Drive.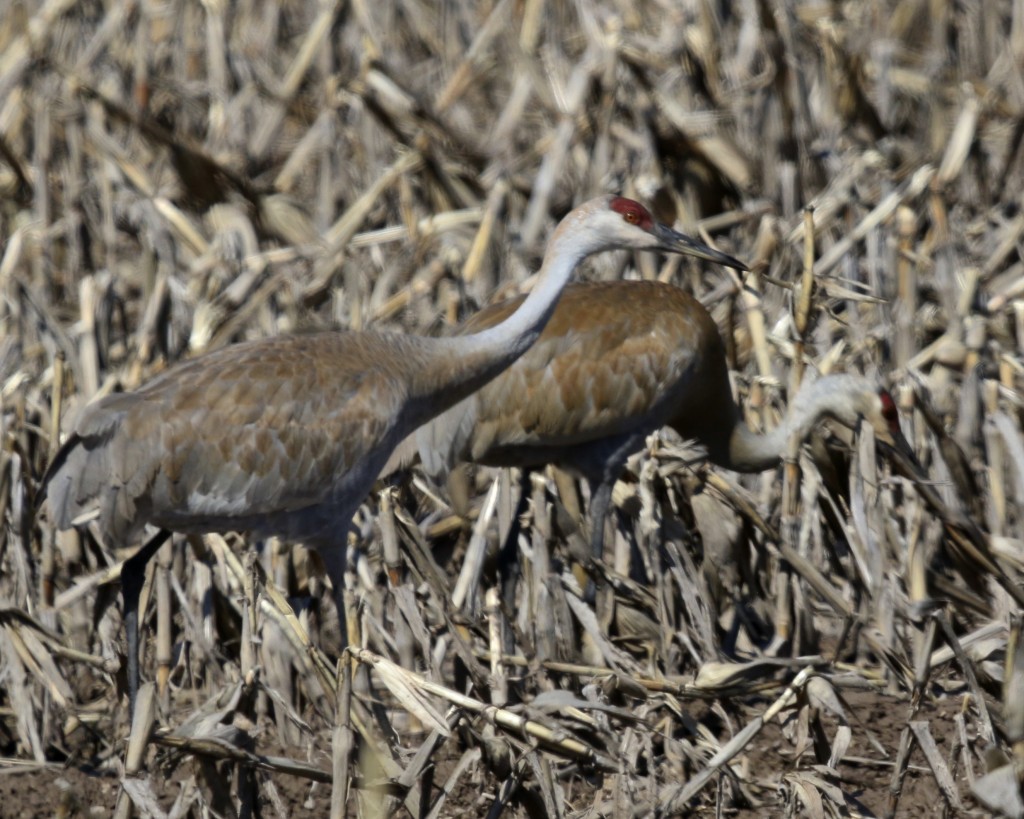 On Easter Sunday I had no plans to do any birding. Tricia and I took a walk with Bill's oldest daughter Mackenzie through the neighborhood with their two dogs. It was early afternoon, around 2:00, when as we followed the path through a wooded area I heard a BARRED OWL calling. I didn't believe it at first. We backtracked a little bit and luckily, I was able to locate the bird pretty quickly. We called Bill and Tricia's sister Caroline and they met us out there. They brought my camera for me so I was able to get some shots, and Bill, Carol, and Mackenzie got their lifer Barred Owl! It was actually a pretty good walk, because prior to that, I had already seen 2 adult Cooper's Hawks, a young Bald Eagle, and a slew of songbirds.
I wanted to mention that I finally updated the Species Photos 2016 page last week; I've increased the number of species photos from 34 to 62. And after posting this, I will increase it by two more when I add the Sandhill Cranes and the Northern Pintail photos. And lastly, I reached a modest milestone this weekend, getting my 100th subscriber to the blog; that made me happy for sure.