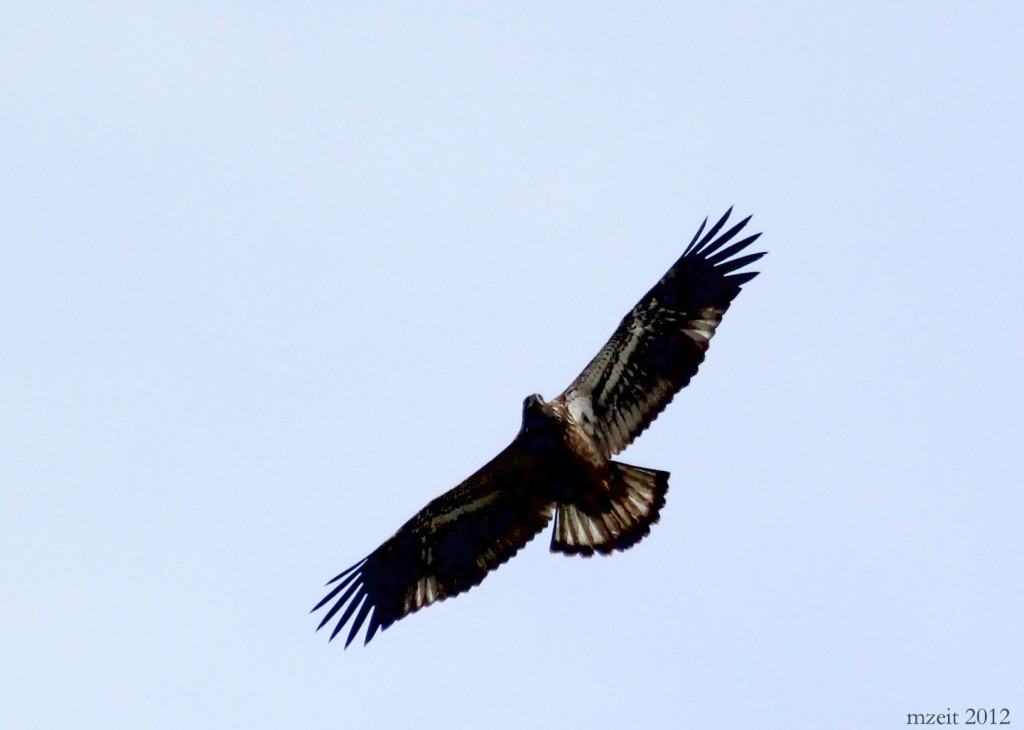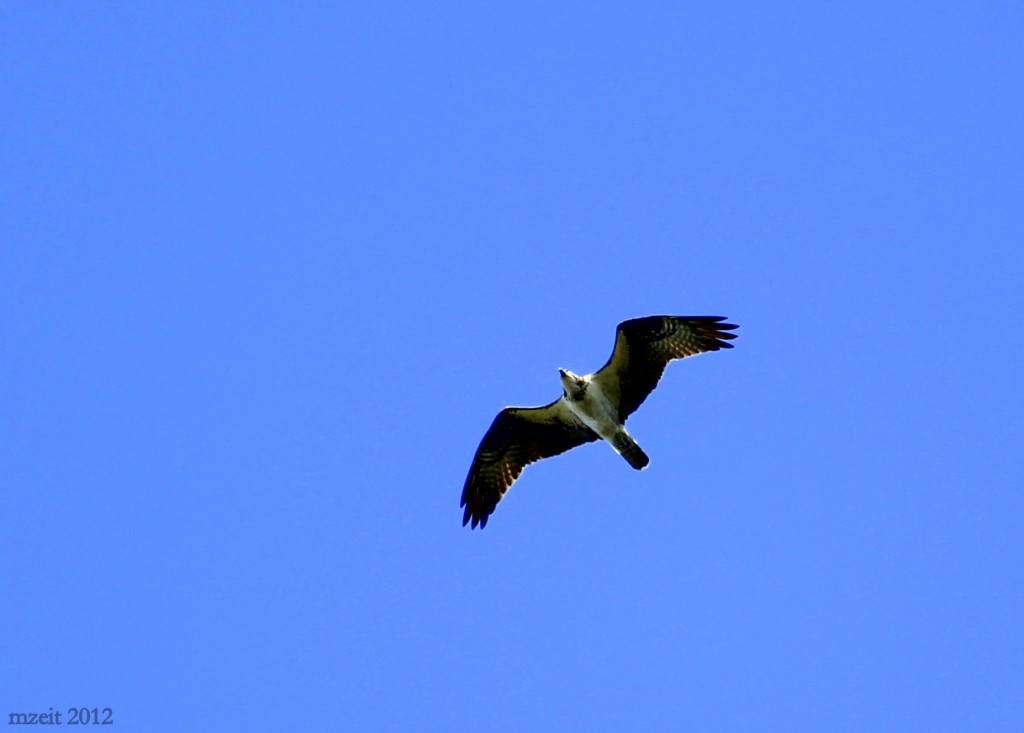 I have been spending much of my birding time this fall hawk watching. I volunteer at  Mt. Peter Hawk Watch, which is located on Kain Road in Warwick NY (just across the street from Bellvale Farms Creamery), so I have been out there on many days. I have been thinking about why I enjoy hawk watching so much and I came up with a few good reasons. It is really amazing how many birds you can see if you sit in one spot for a while. On September 20th, Mt. Peter had its highest count of the year – 1,281 migrating raptors! Over a thousand of them were Broad-winged Hawks! And this is not even considered a "big day" for Broad-winged Hawks. You don't just see hawks either, I have seen Brant, a Great Blue Heron, Gulls, Common Ravens, Common Loons, and even Glossy Ibis fly over hawk watches! There is also plenty of time to look for songbirds when there is a lull in the hawk activity.
I also find hawk watching to be extremely challenging. It is certainly a different way of birding for me. Some days it is difficult just to to find any migrating hawks in the sky, depending on wind and weather conditions, how high the birds are flying, and what the cloud cover is like (among other things). An all blue sky is the most difficult sky to find hawks in. Sunny with some clouds seems to make the hawks most visible for me. Some days it can be tough to just locate the birds, but identifying the raptors is by far the most challenging and rewarding aspect of Hawk Watching. It is so much fun trying to figure out what species of bird you are looking at – sometimes at a great distance, often in silhouette, usually with no size comparisons to be made.
Finally, there is an aspect of hawk watching that would never have guessed would become so enjoyable to me – the camaraderie. I always enjoyed birding alone – sort of an escape, but I am finding more and more that I am enjoying birding with other people. Mt. Peter is extraordinary, the people there are amazing – so friendly, knowledgeable, generous. I highly recommend a visit.
If you are interested in seeing the data collected by the Mt. Peter volunteers, please visit: http://www.hawkcount.org/.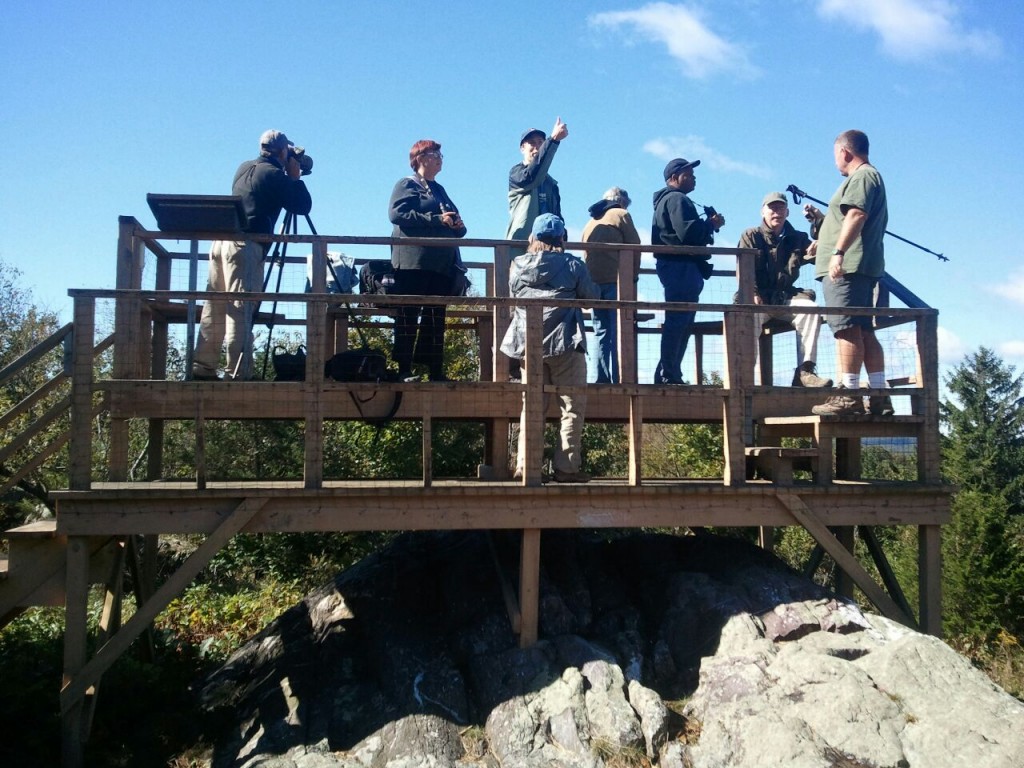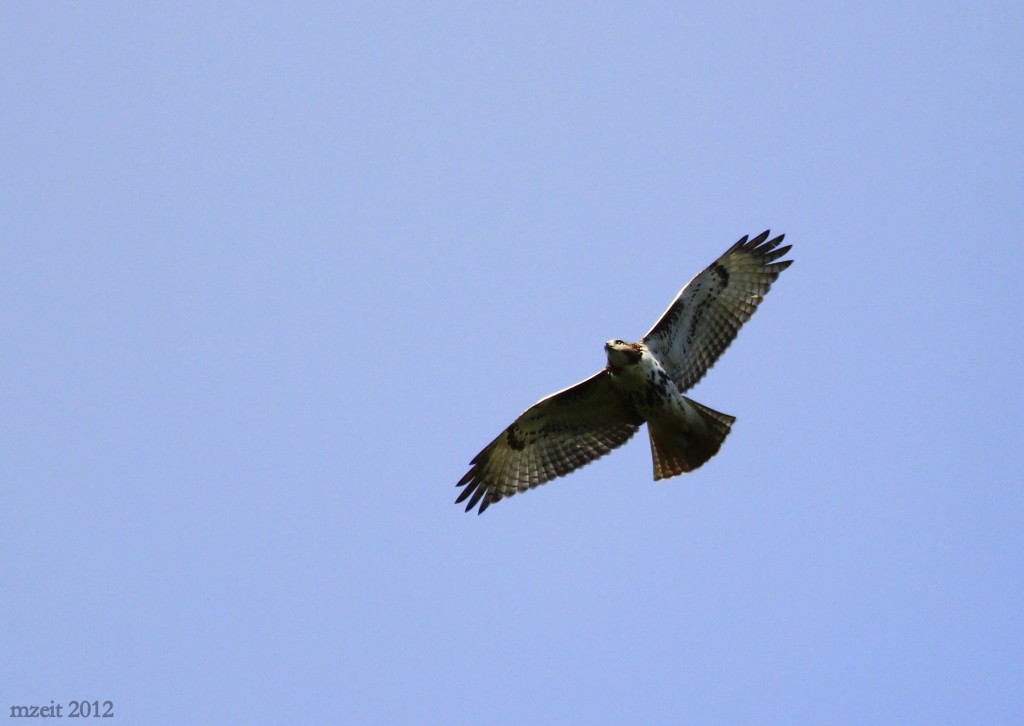 Tricia and I also made it out to Hawk Mountain for the first weekend of October. The highlight for me was 9 Peregrine Falcons on Saturday.