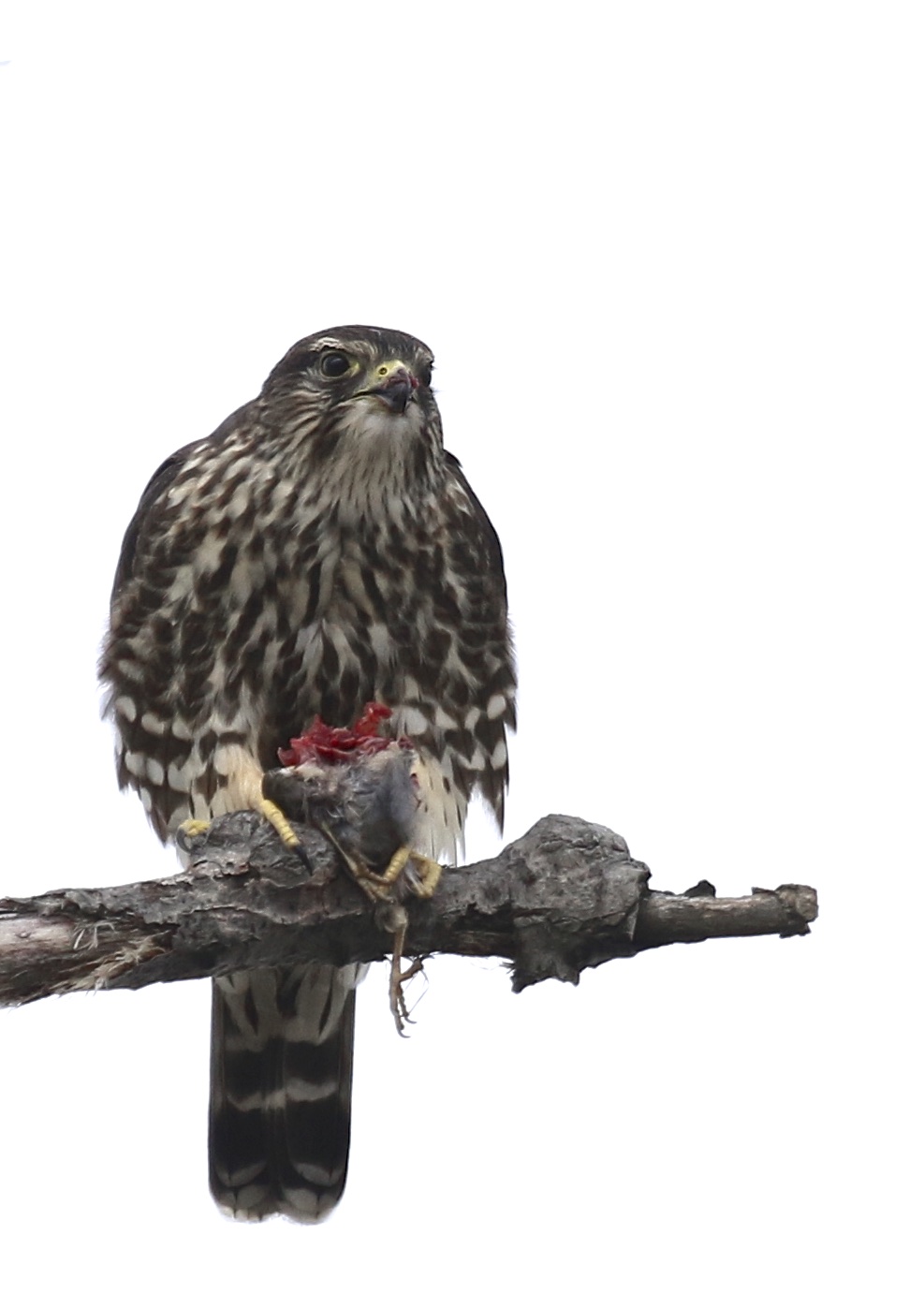 Before I get to the wrap up, I wanted to mention that I created a new page for 2016 where I will post photos by species. Each time I take a photo that consider an improvement on the previous for any species, I will replace it on the list. As a starting point, I've typed out the list from the Edgar A. Mearns Bird Club Checklist of Birds for Orange County. As I was typing it out, I realized how daunting it can be to think about getting all these photos – there are over 265 birds on the list! It will be interesting to me to see how many of these I will get and also how many I might add to the list. Click here to check it out or on the page at the top right called Species Photos 2016.
The weekend started on a good note with a Friday evening trip to the Black Dirt where I was able to relocate the dark-morph Western Red-tailed Hawk, originally located by Steve Sachs the day before and relocated in the morning by Linda Scrima. Due to the distance and the trees, I was unable to get any photos, but Linda got some and gave me a couple to post here, see them below (thanks Linda!). It was a sort of strange experience seeing that bird – it was vocalizing constantly and moving from perch to perch to perch, never staying in one place for very long.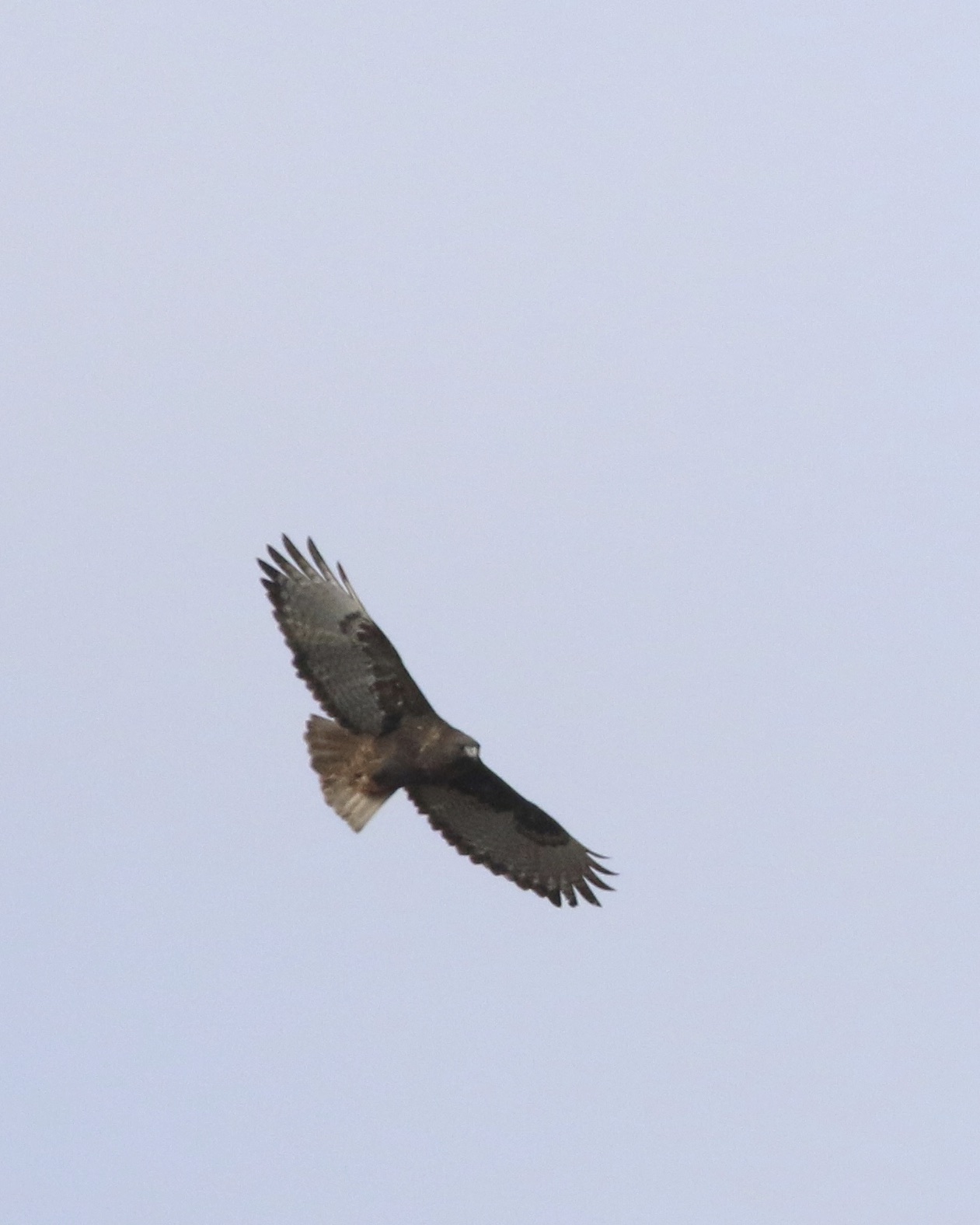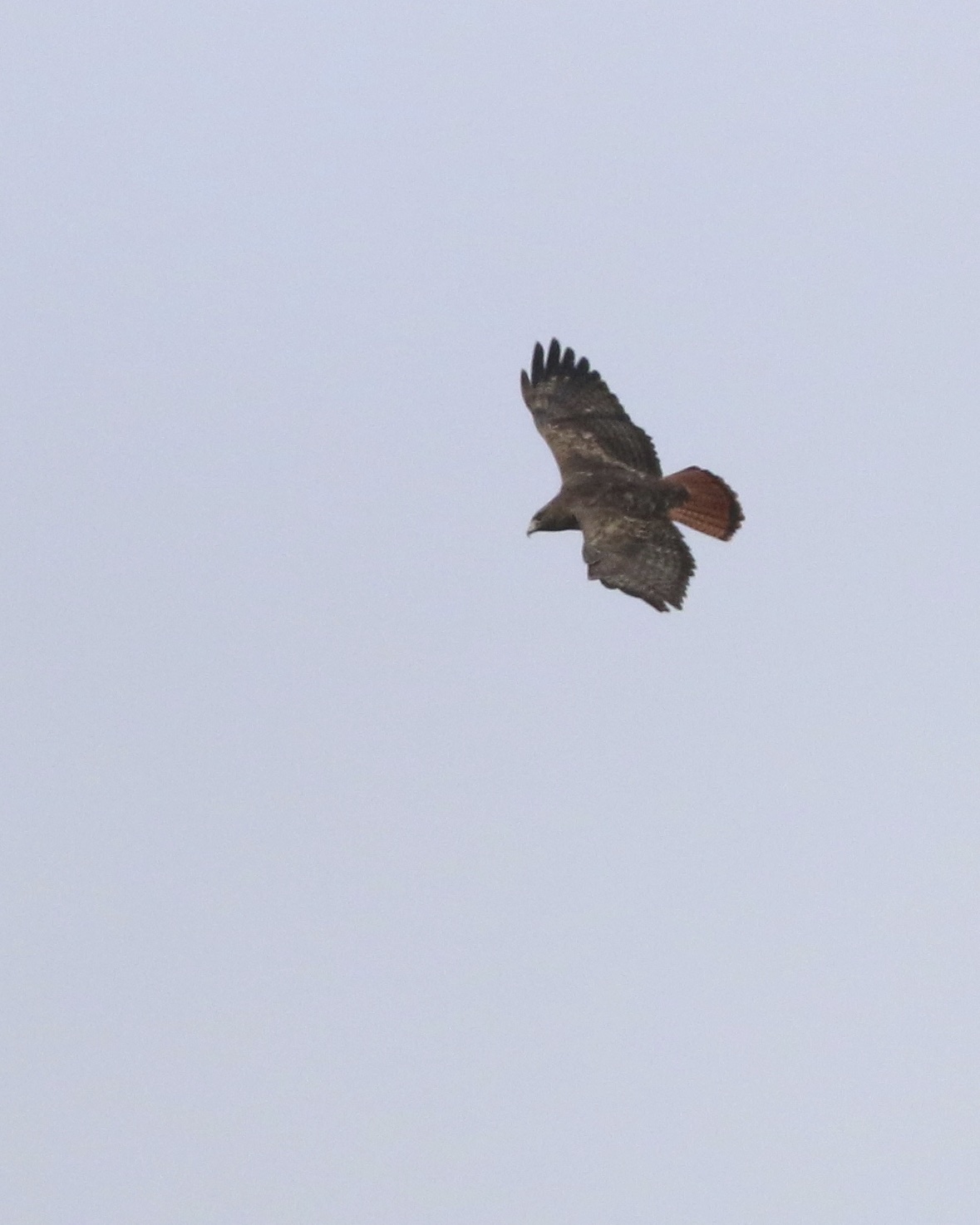 On Saturday, Kyle Dudgeon, Linda Scrima, and I headed to Piermont Pier to try for the WESTERN GREBE. The bird was located by some other birders shortly after our arrival; it was a little far out and backlit but we got decent scope views and Kyle and Linda got their lifer WEGRs. I was hoping for more waterfowl, but really we did not have a large list: Canada Goose, Mallard, Canvasback, Lesser Scaup, Bufflehead, Ruddy Duck, and Double-crested Cormorant. We had some Buffleheads and Ruddies that were close enough for photos but the light was not very good. The highlight for me was a Merlin, perched in a tree and eating prey (which looked to be a Dark-eyed Junco). On our way home we made a stop at State Line Hawkwatch, but it was a bust as we had only two distant Red-tailed Hawks in the half hour we were there.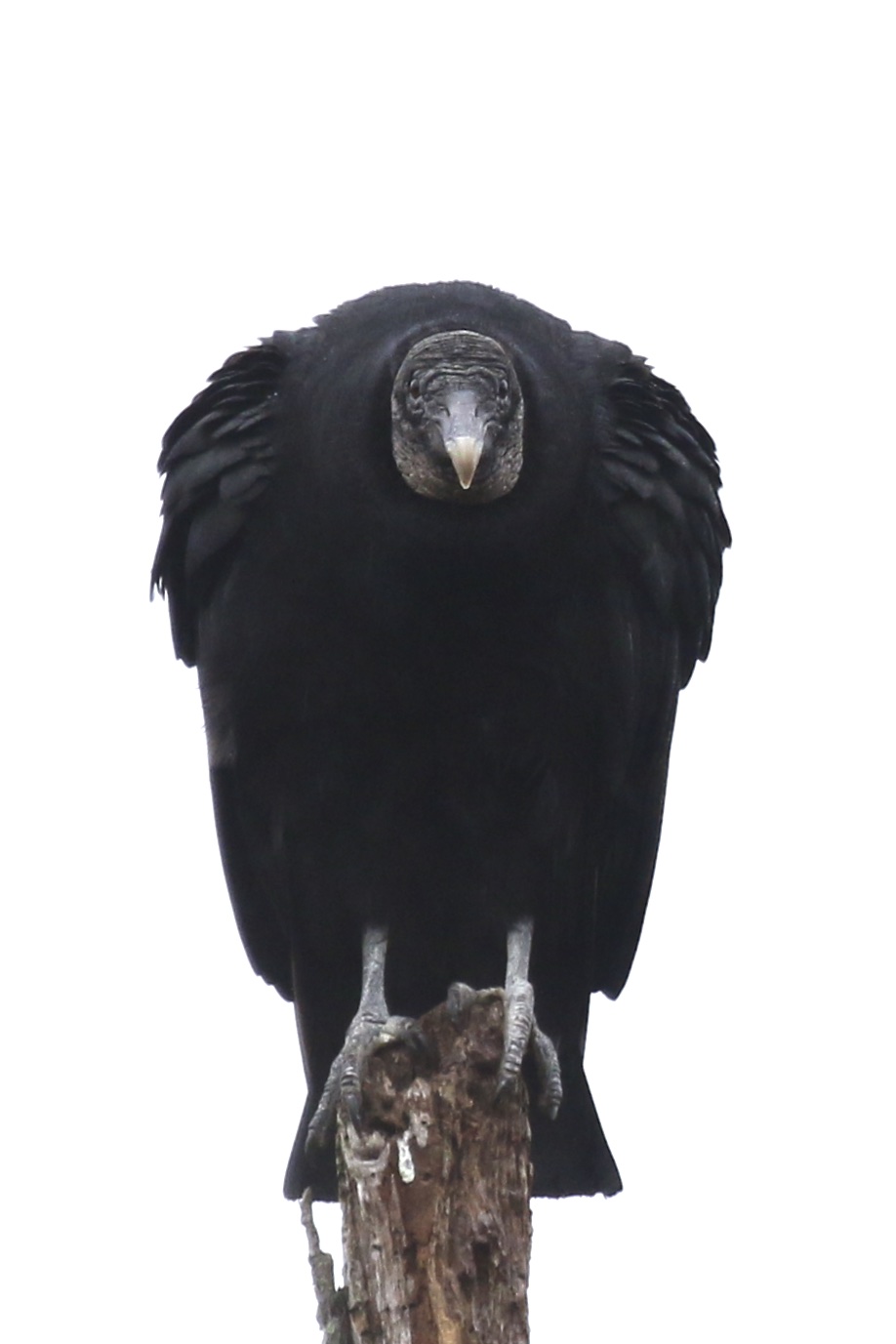 On Sunday morning I met Maria Loukeris out in the Black Dirt, we tried unsuccessfully to relocate the dark-morph Western Red-tailed Hawk. We did, however, see my first ROUGH-LEGGED HAWK of 2016, hunting (successfully) over a distant field. This is only the second RLHA that I have seen this season. In a relatively short amount of time we had a good number of raptors: Maria had an American Kestrel before my arrival, and in addition to the RLHA we had 8 Red-tailed Hawks and a Sharp-shinned Hawk. From there I checked Glenmere and Tomahawk Lakes but neither had much waterfowl present; in fact Tomahawk was mostly frozen over, but I managed to see a high-flying Bald Eagle which was nice.