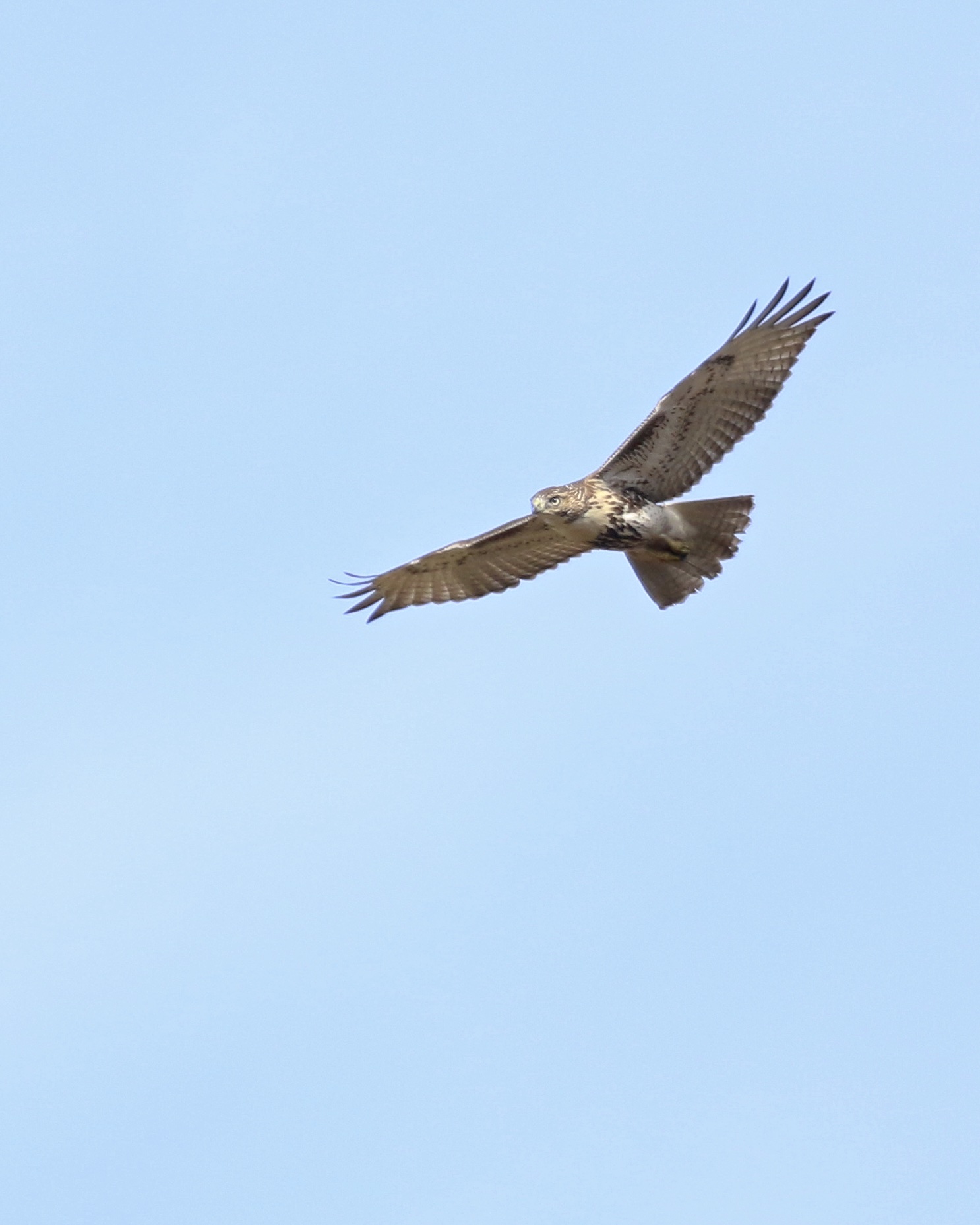 Sadly, today was my final day of counting at Mount Peter for the season. Next Saturday was supposed to be my last day, but I unfortunately now have to go to work that day. I went out on a pretty good note – after a relatively slow week at Mt. Pete, I had good northwest winds and cooler temperatures, and a total of 61 migrating raptors for the day. Highlights included a Peregrine Falcon and two adult Bald Eagles. Red-tailed Hawks topped the numbers today with a total of 20 migrating birds and at least 4 locals. I had plenty of help up there today – thanks to Ajit Antony, Liza Antony, Carol Linguanti, and Rob Stone who all stopped by.
This was my third and certainly best season at Mount Peter. The Golden Eagle I had on October 17th was a personal highlight, and after my first week when I had only 17 birds, I had pretty good daily totals for the rest of the season. It was a great year for Mount Peter Hawkwatch too, with the highest ever season total of Broad-winged Hawks (11,256) and we are on track to have the second-highest season total of the watch's 58 years in operation.
Here's today's report:
Observation start time: 09:00:00
Observation end time: 16:00:00
Total observation time: 7 hours
Official Counter Matt Zeitler
Observers: Ajit I. Antony, Carol Linguanti, Liza Antony, Rob Stone
Weather:
Cloudy and cool with a northwest wind all day. Temperatures ranged from 11 to 13 degrees Celsius.
Raptor Observations:
Migrating Raptors: (2) Adult Bald Eagles, (3) Unknown Red-shouldered Hawks, and (3) Adult Red-shouldered Hawks. Non-migrating Raptors: (2) Additional adult Bald Eagles headed north. Poor lighting today silhouetted most birds, making identification that much more challenging.
Non-raptor Observations:
Blue Jay (22), American Crow (46), Downy Woodpecker (2), Common Raven (5), White-breasted Nuthatch (1), American Robin (26), Canada Goose (95), Eastern Bluebird (8), American Goldfinch (3), Red-bellied Woodpecker (1), Cedar Waxwing (18), Ring-billed Gull (11), Common Loon (1).