**Updated on 10/29/15.**
I had an unproductive morning of birding today; I was hoping that perhaps some waterfowl had moved into the area. The I checked Glenmere Lake and Wickham Lake and only found a pair of Ruddy Ducks at Wickham and a single Greater Scaup at Glenmere. I went home disappointed and then headed back out in the afternoon, unsure where to go. I decided to check 6 1/2 Station Road Sanctuary – Citgo Pond for shorebirds, and I'm so glad I did. Upon my arrival to the pond, I immediately located a DUNLIN and what I thought were three Pectoral Sandpipers. I put the word out and took many photos, particularly of the Dunlin. Two of the "Pectorals" were not sitting right with me, but I couldn't think what else they might be. I took some photos of the birds so that I could verify later, and  it wasn't until later in the evening when I looked at my photos that I saw that they might be RED KNOTS! I was so excited! I really wish I had been able to identify them in the field, but I was not expecting this at all, so I was happy to have gotten the photos. Great birding!
UPDATE 10/29/15: After receiving a couple of comments on this post questioning the identification of the two birds below, it was time to take another look and try to get it right. Both commenters believe that the birds are White-rumped Sandpipers rather than Red Knots. So last night I put my photos on the New York Birders Facebook page, where I only got one response, which also identified the birds as immature WRSAs (but importantly no comments disagreeing with this). I initially considered WRSA for these birds, but ruled them out based on size, so I was confused. I turned to The Shorebird Guide by Michael O'Brien, Richard Crossley, and Kevin Karlson. The last two pages of the book contain silhouettes which depict the relative sizes of shorebirds. Looking at the silhouettes, it became clear that I should have actually ruled out Red Knots, based on their size rather than the opposite. It's, of course, no fun to be wrong, but I believe that White-rumped Sandpiper is an accurate ID, so I'm happy to hopefully get it right. Thanks to Rosemarie and Christopher for their comments which got this started.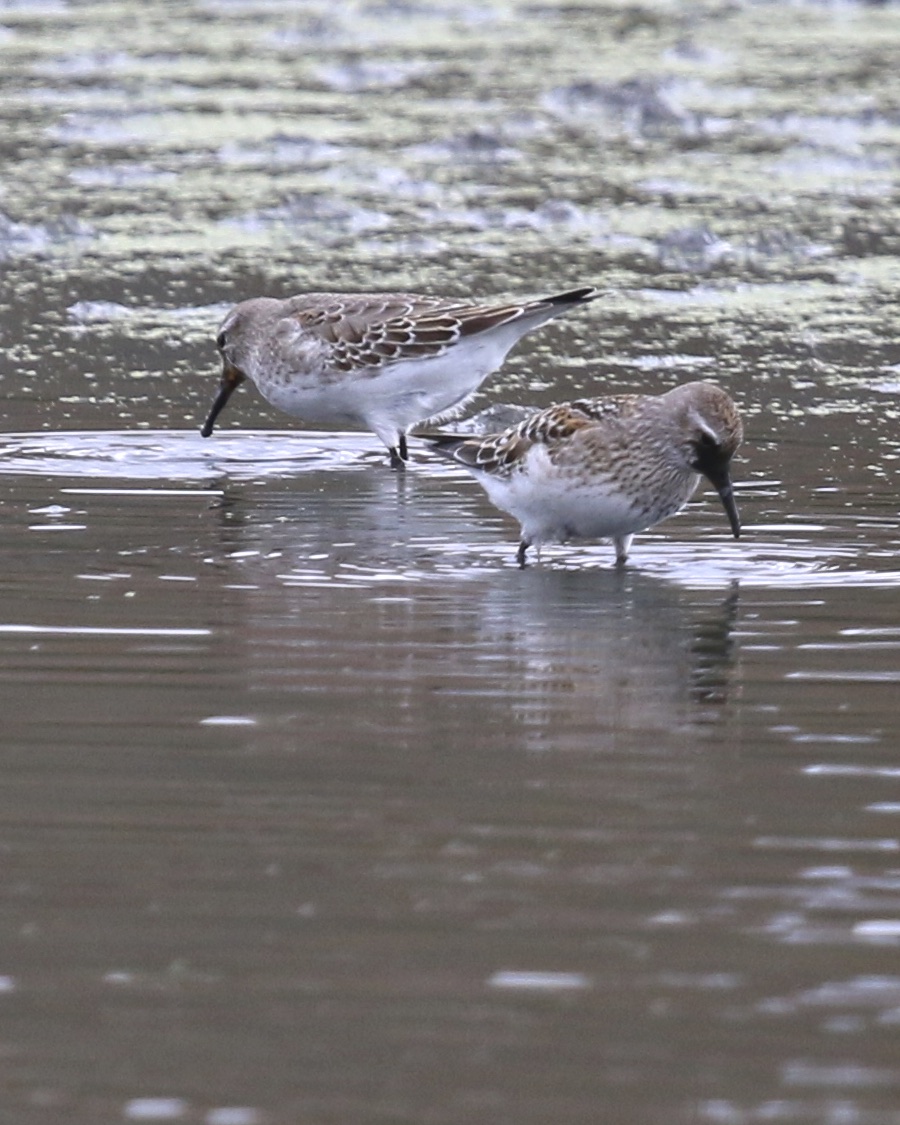 http://orangebirding.com/wp-admin/options-general.php