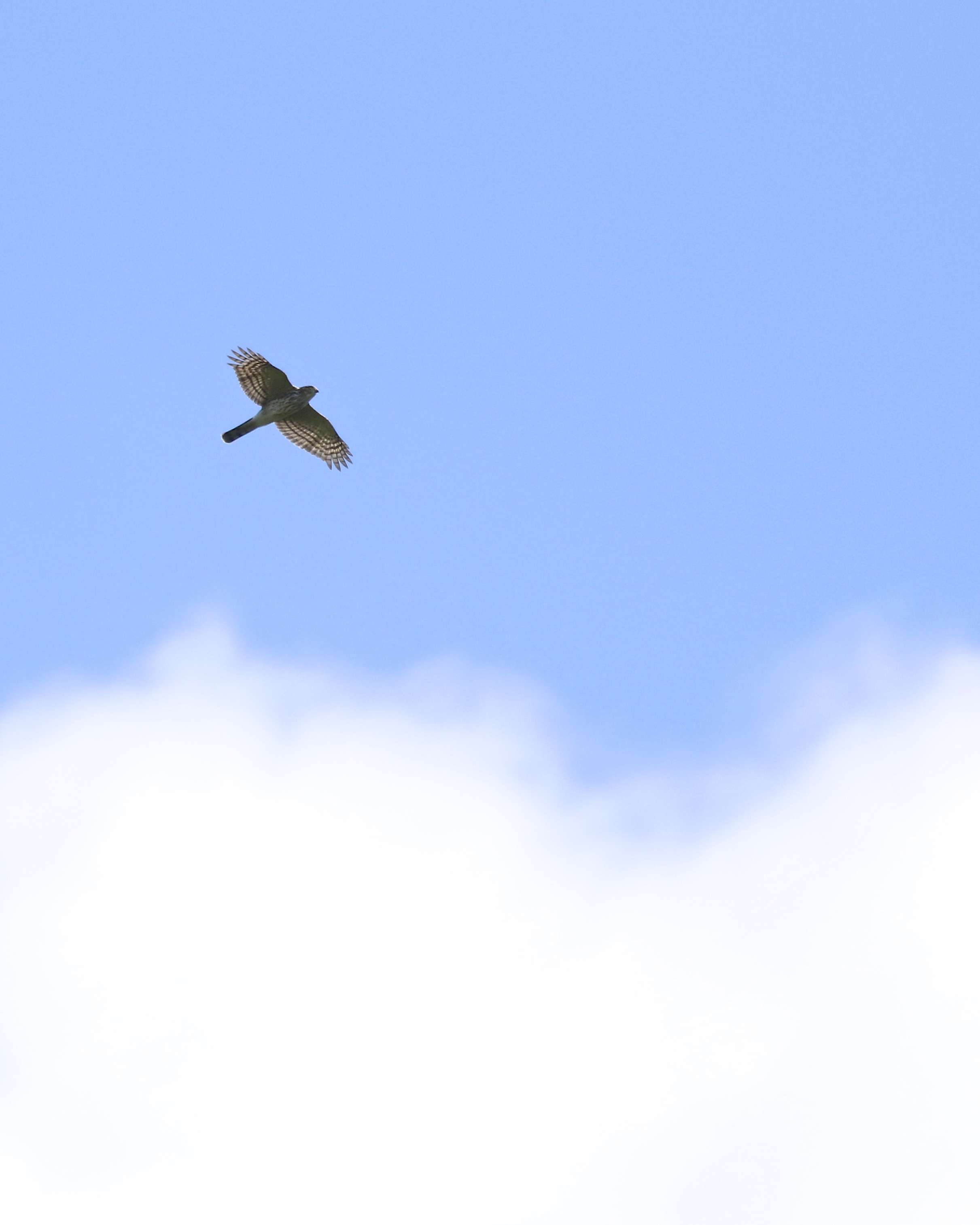 In the three days prior to today, Mt. Peter Hawkwatch had over 6,400 migrating hawks! Pretty amazing right? Of course, I was working and or busy and could not make it out for any of the three days. But, I was on as counter today… how many kettles of Broad-winged Hawks would I have? How many total migrating hawks would I count? How many thousands? Um… how about 34 migrating hawks? They can't all be winners. It was actually a nice day up on the mountain with great company, the only thing lacking was the birds. Tomorrow is another day! Here is my report: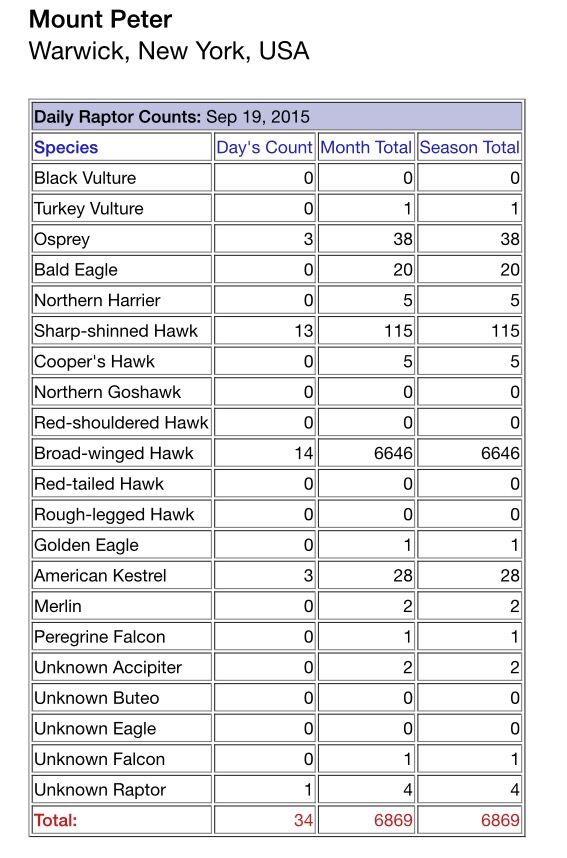 Observation start time: 08:00:00
Observation end time: 16:00:00
Total observation time: 8 hours
Official Counter Matt Zeitler
Observers: Ajit I. Antony, Bill Connolly, Denise Farrell, Liza Antony, Tom Millard
Visitors:
Don Leak, Bob Montgomery, and Silvia Kleff.
Weather:
Mostly sunny and warm with some clounds. Light wind coming from the south/southwest. Temperatures ranged from 18 to 30 degrees Celsius.
Raptor Observations:
Migrating Raptors: One unknown and 2 male American Kestrels. Non-migrating Raptors: At 1:20 two adult Bald Eagles were observed flying low over the valley. They eventually headed north.
Non-raptor Observations:
Cedar Waxwing (23), Blue Jay (40+), Red-bellied Woodpecker (2), Downy Woodpecker, Black-capped Chickadee (3), Chimney Swift (3), Tree Swallow, American Goldfinch (18), Eastern Phoebe, Carolina Wren, Rock Pigeon (6), Ring-billed Gull (2), and Monarch butterfly (22)
On a more positive note, on my way home I passed through the black dirt and finally located (3) American Golden-Plovers! The birds were distant, so no good pics, but I was happy to get them for Orange County.