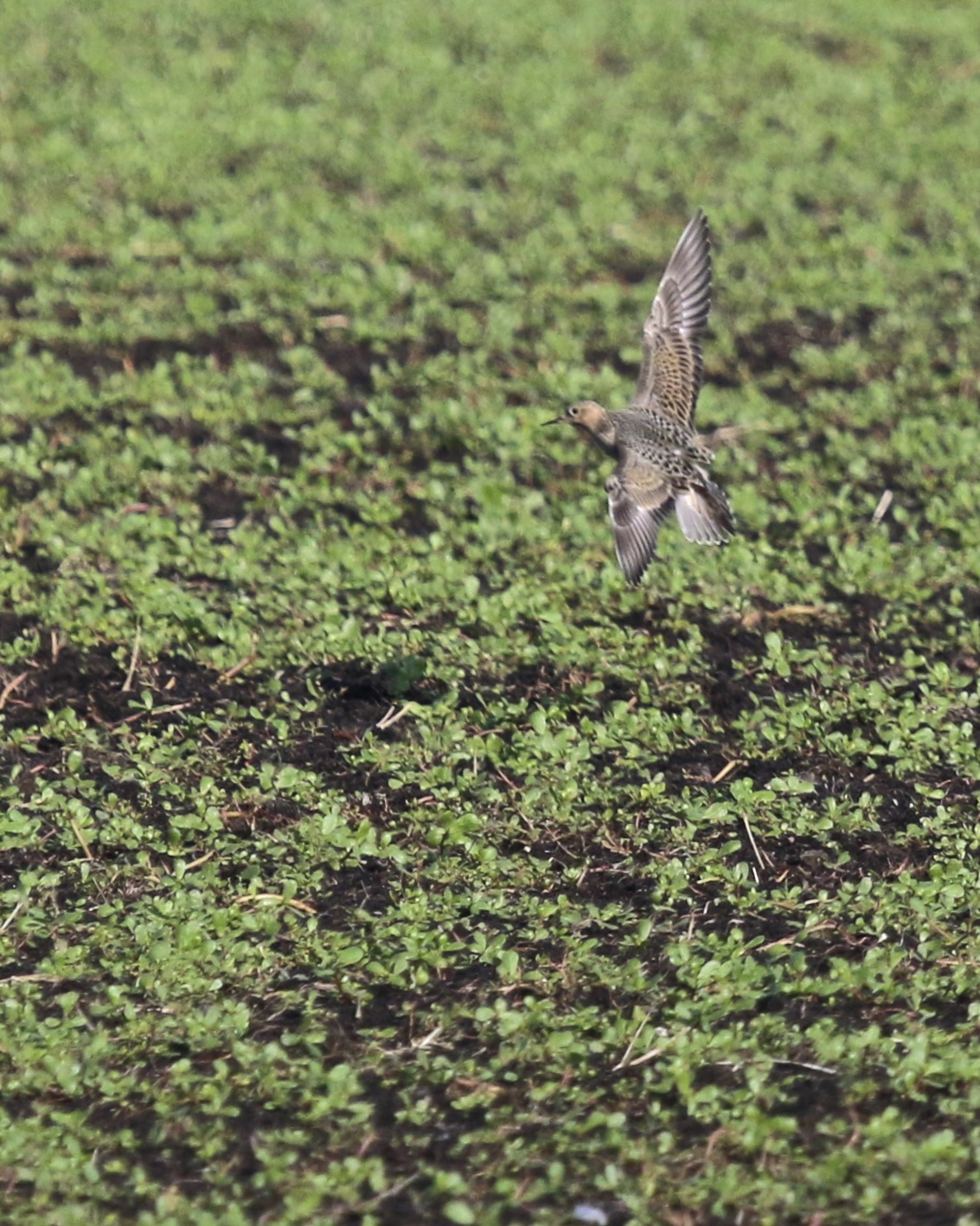 POST UPDATE: Thanks to Ken McDermott's report and Bruce Nott's subsequent review of his photos, it has come to light that we actually had 3 Buff-breasted Sandpipers and a single Baird's Sandpiper, rather than the 4 BBSAs I initially reported. Sorry for the missed ID, it's not a great feeling, but I'm glad to be able to get the accurate report out.
There I was, peacefully paddling my kayak around the lake at Morningside Park a little after Sunrise this morning. I had made three laps around the islands that form out in the lake, searching for the Short-billed Dowitcher that John Haas reported on his blog yesterday, but without any luck. I was in the middle of making lemonade out of lemons by trying for some good Spotted Sandpiper photos; I've never done any good with them before since they are so flighty. That's when the phone rang, it was Bruce Nott who was on 3 BUFF-BREASTED SANDPIPERS in the black dirt. I started to head back to shore, I stopped only briefly to photograph a couple of Least Sandpipers that had just flown in. I strapped my kayak to the roof and headed out to the black dirt, wondering if I would get the Buffies, since I was 0ver 45 minutes away.
Luckily, I made in time. Bruce had been joined by a number of other birders and I joined them to get pretty good scope looks at the birds. On two occasions, someone fired a gun off in the distance which luckily moved the birds temporarily closer to us. Photos are distant and of course heavily cropped, but what a thrill to see one of my favorite birds. Thanks to Bruce for putting in the time and having a great eye.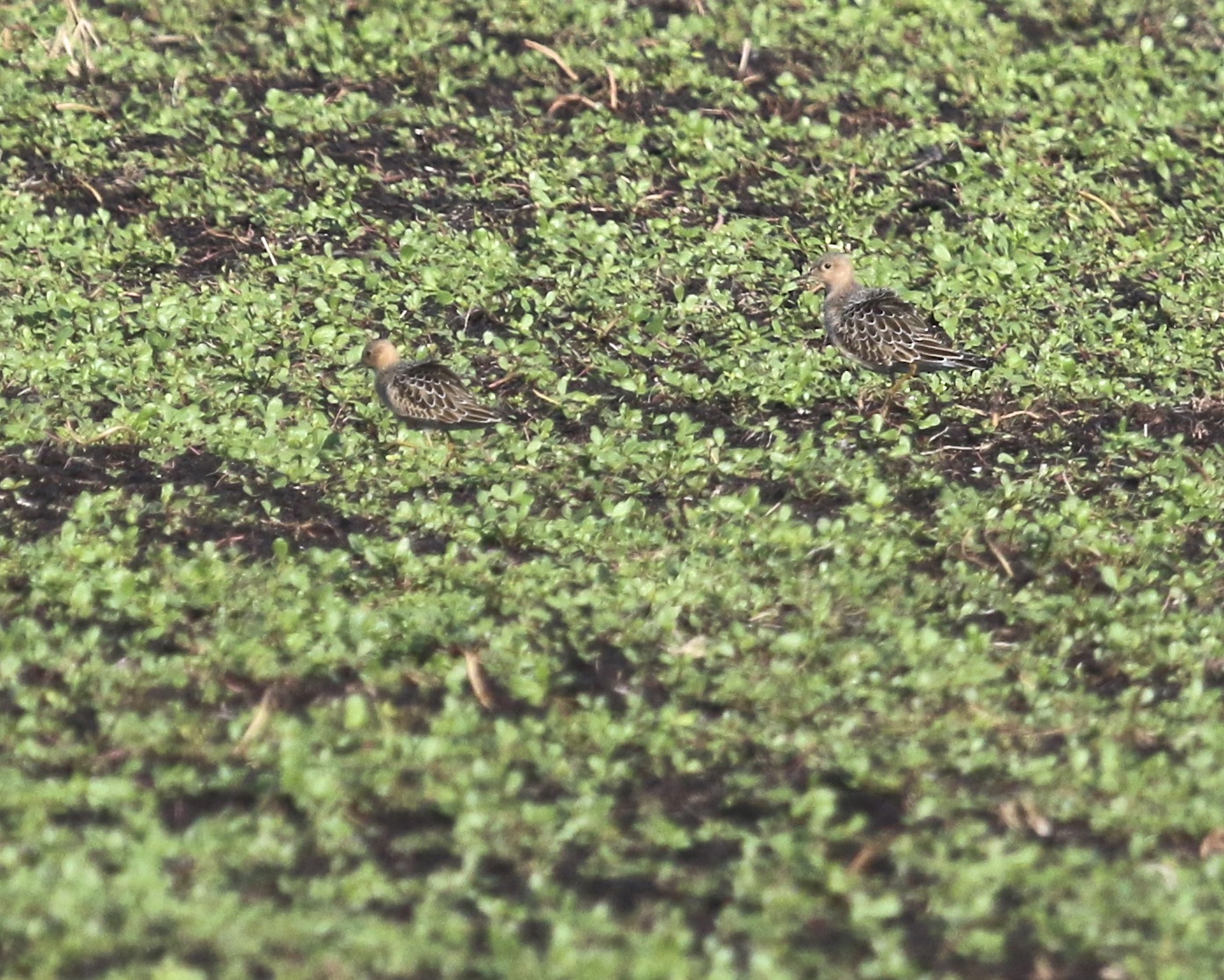 After seeing the Buff-breasted Sandpipers, Linda Scrima and I headed over to 6 1/2 Station Road Sanctuary, Citgo Pond, to see if the Stilt Sandpiper was still around. It was and although the light was harsh, we got relatively close looks at the bird, which looked really great in the scope but photos were not good at all. Congrats to Linda, this was her lifer Stilt Sandpiper.
I spent a little more time searching the black dirt for  shorebirds, but I really didn't come across many. I got lucky when a pair of American Kestrels landed not to far from my car and I was able to get my first kestrel shot in a LONG time.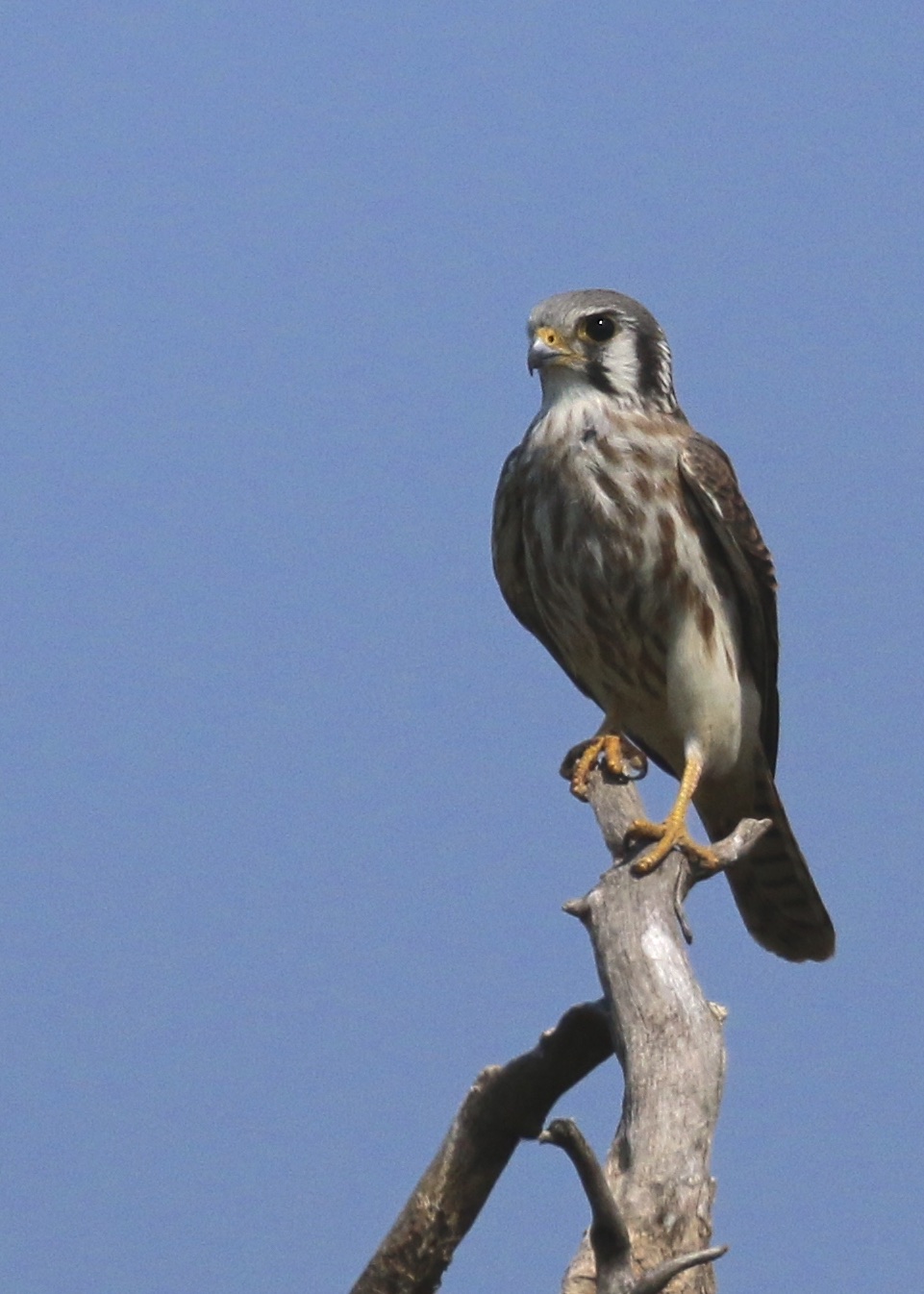 My final stop of the day was Turtle bay to see if the Baird's Sandpipers were still around, and they were! Bruce showed up and then I called Marianne O. and Karen Miller who both got scope views of the three birds. By that time, I was overheated and it was time to go home.
Oh, and back to first thing this morning. The light was nice and the Spotted Sandpiper was cooperative – I think I got some interesting shots of the bird, and I've also thrown in one Least Sandpiper shot just because it's a cute bird.