*Click on photos to enlarge*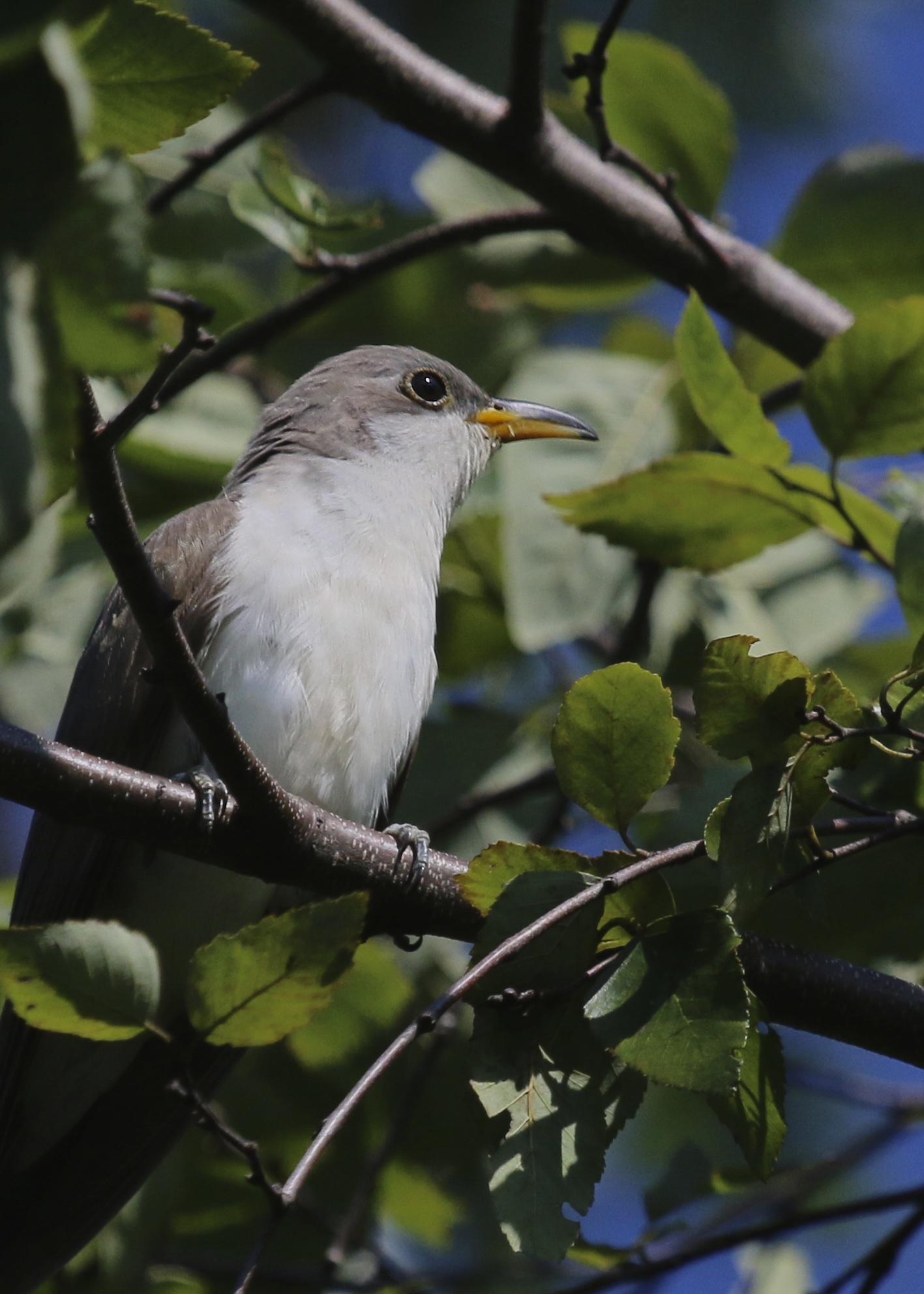 SATURDAY
I spent a good part of the day on Saturday checking many of the usual spots for shorebirds, but the only spot that had any noticeable developments was the Citgo Trail at 6 1/2 Station Road Sanctuary, where the highlight was 4 PECTORAL SANDPIPERS (Thanks John Haas for the heads up on the PESAs):
Semipalmated Plover 1
Killdeer 8
Lesser Yellowlegs 5
Least Sandpiper 15
Pectoral Sandpiper 4
Semipalmated Sandpiper 1
SUNDAY MORNING
Sunday morning I woke up not entirely sure of where I wanted to go birding, so I ended up doing the usual and walking the Liberty Loop at Wallkill River National Wildlife Refuge. It has been the hottest spot recently and the large variety of birds that are possible is always appealing. When I first arrived, I spent some time at the viewing platform with Kevin Kreischer where we photographed the usual cast of characters that have been found there lately: Great Blue Herons, Great Egrets, a Green Heron, and single Black-crowned Night Heron that did a perfect flyby for photos, but sadly, Kevin and I were both caught off guard and missed it. A little later the Green heron did the same, a little further out and I did a little better with that: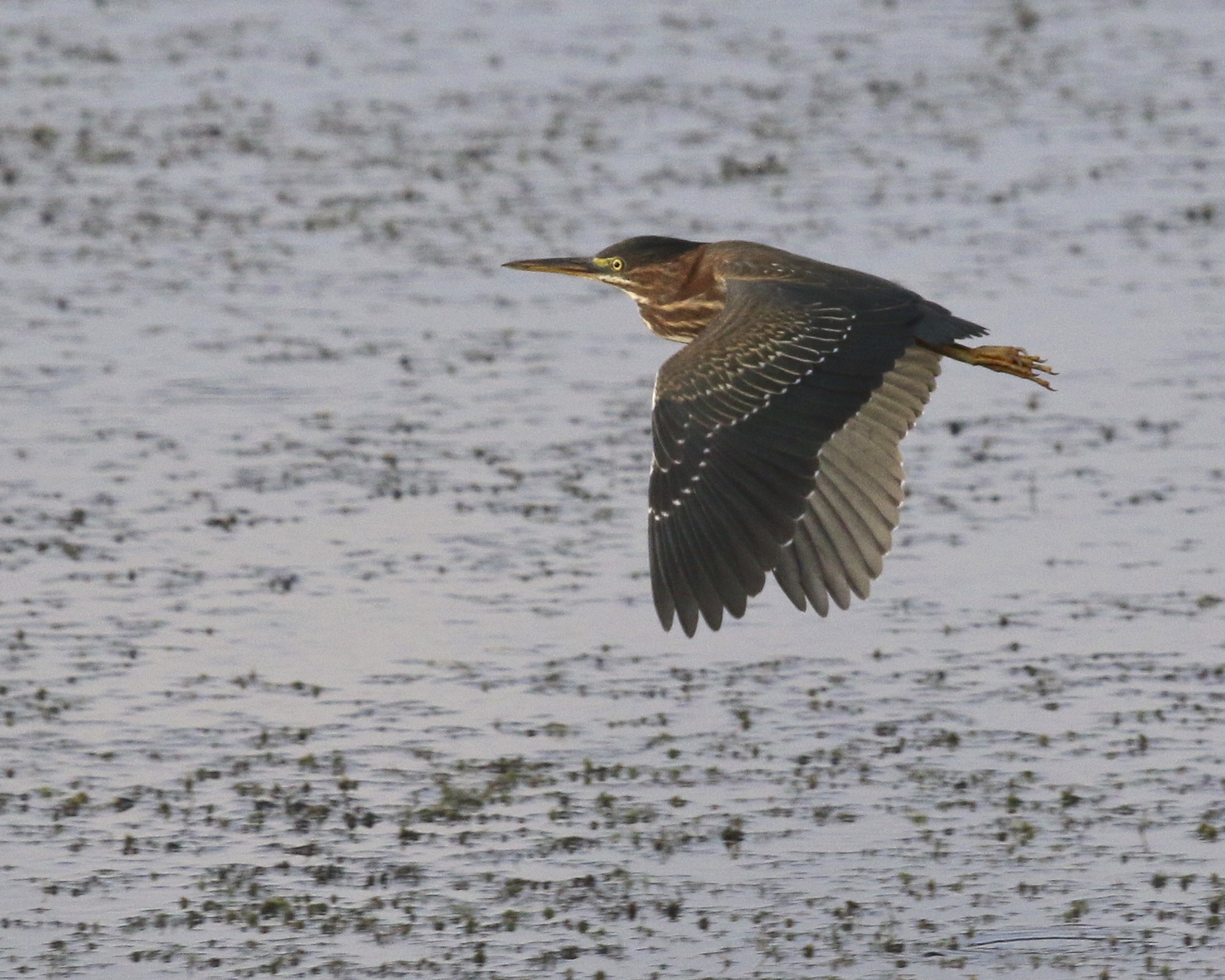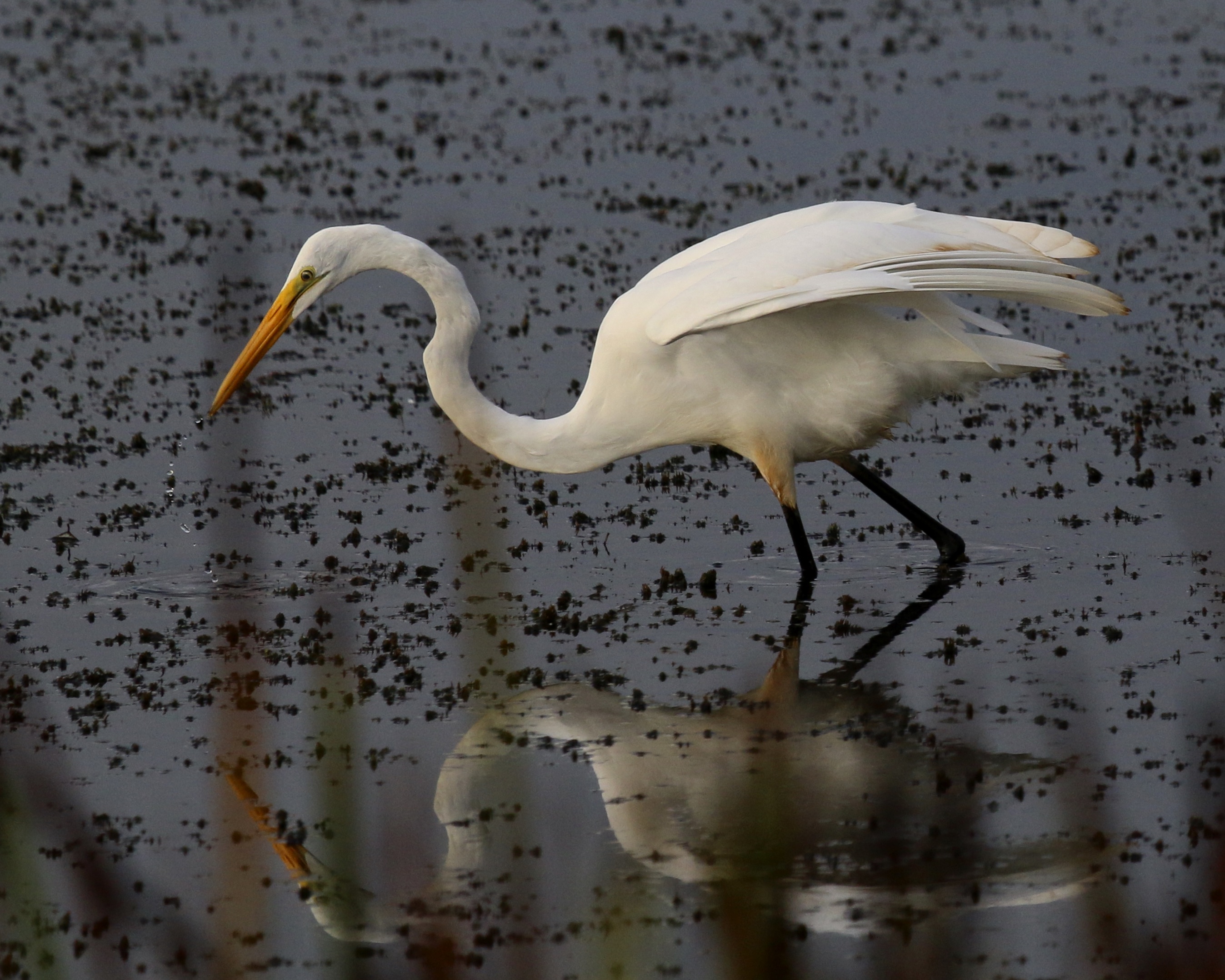 As I walked the loop with hopes of some shorebird magic in the back pond, it was quite birdy with a good showing of passerines that are on the move: I had a good number of Rose-breasted Grosbeaks (8), Ruby-throated Hummingbirds (12), and Blue-gray Gnatcatchers (7). The back pond was disappointing: only Lesser Yellowlegs (5), Killdeer (7), and Least Sandpipers (9) were present as far as shorebirds go.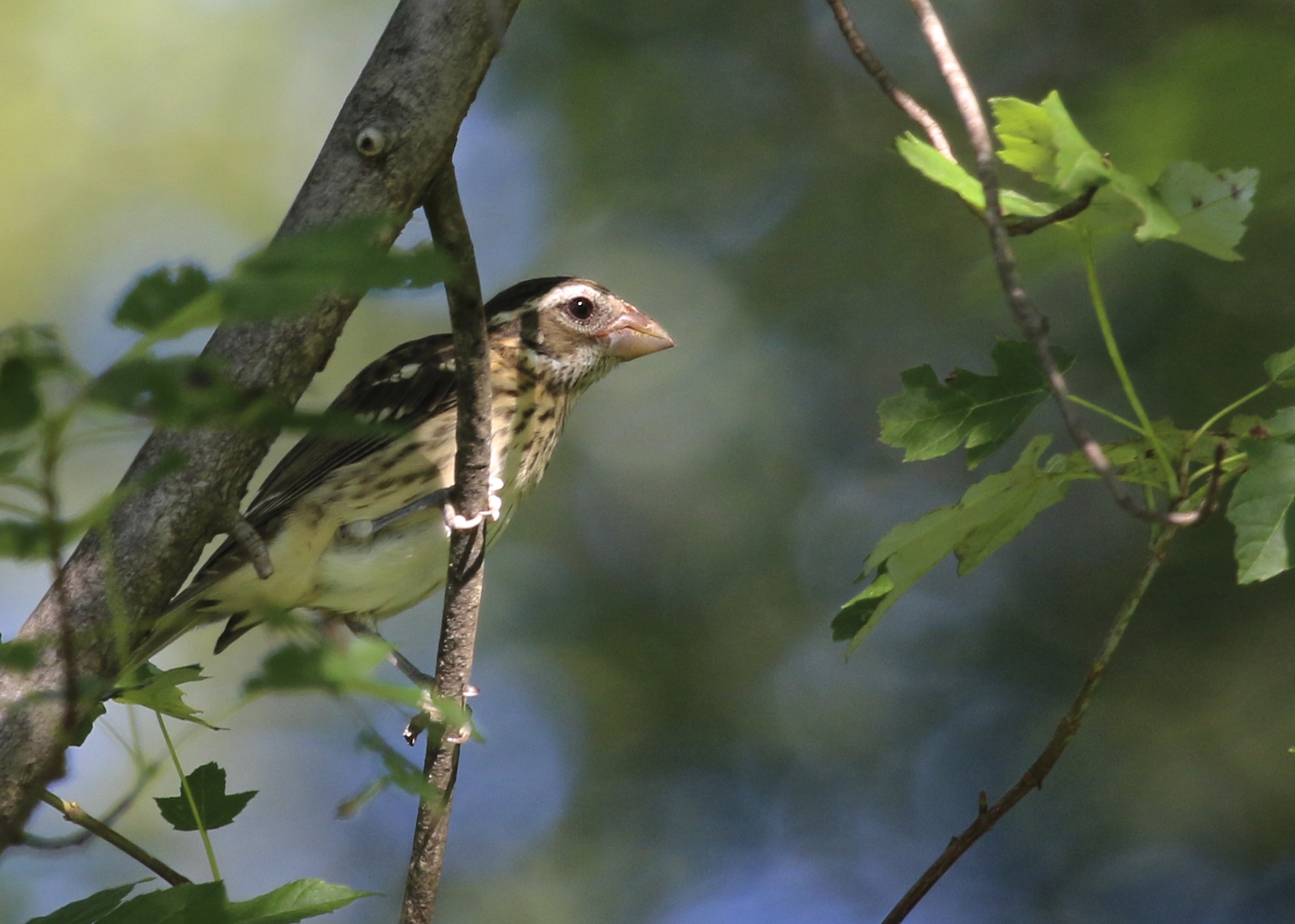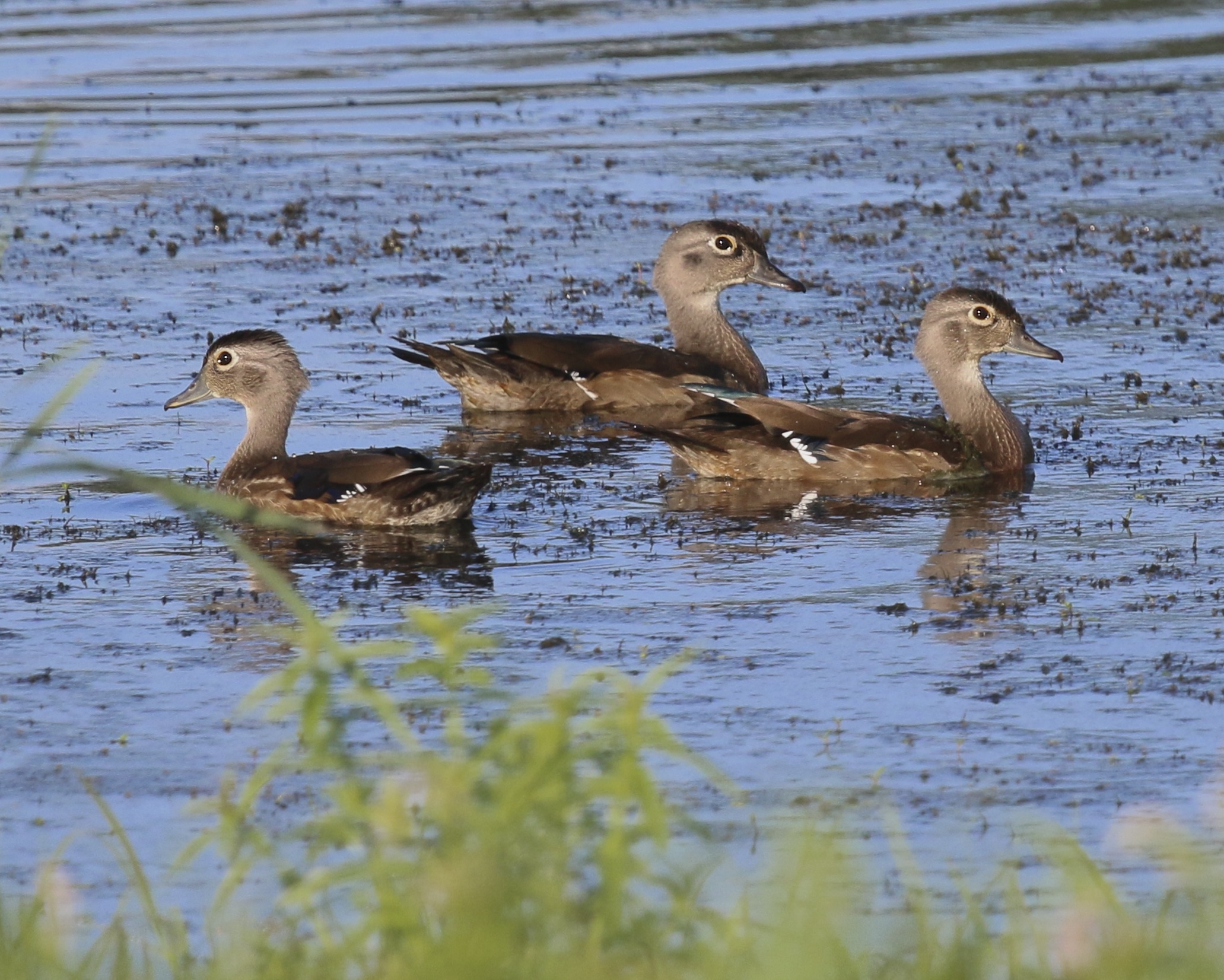 As I was leaving the back pond, I was pleasantly surprised to find a Green Heron perched in the tree on the right side of the trail. I was already pretty close to the bird by the time I saw it; I wasn't sure why it hadn't flushed yet. Then I noticed that it was watching something overhead; the following shots show the bird's reaction to a Turkey Vulture that was circling not too high overhead: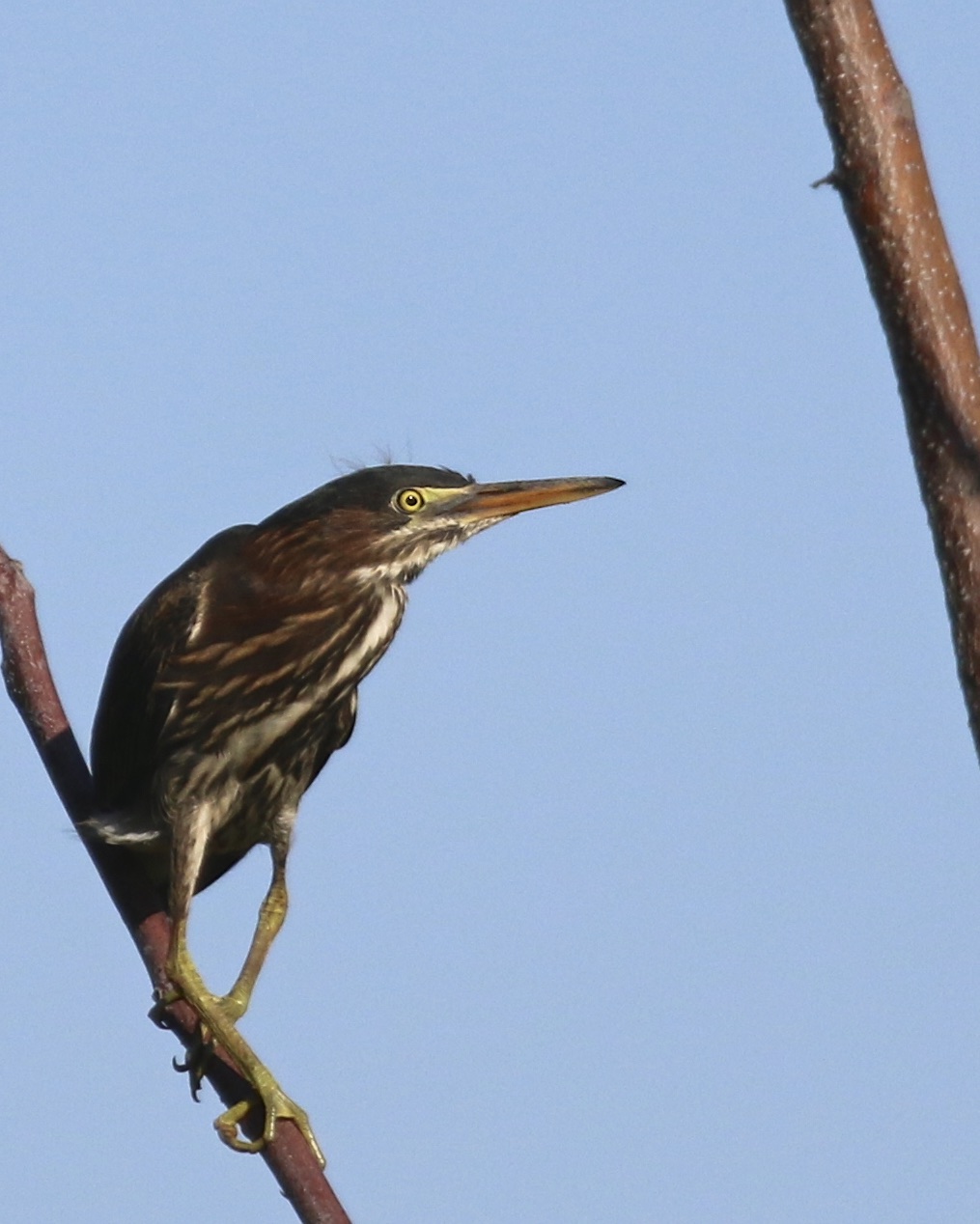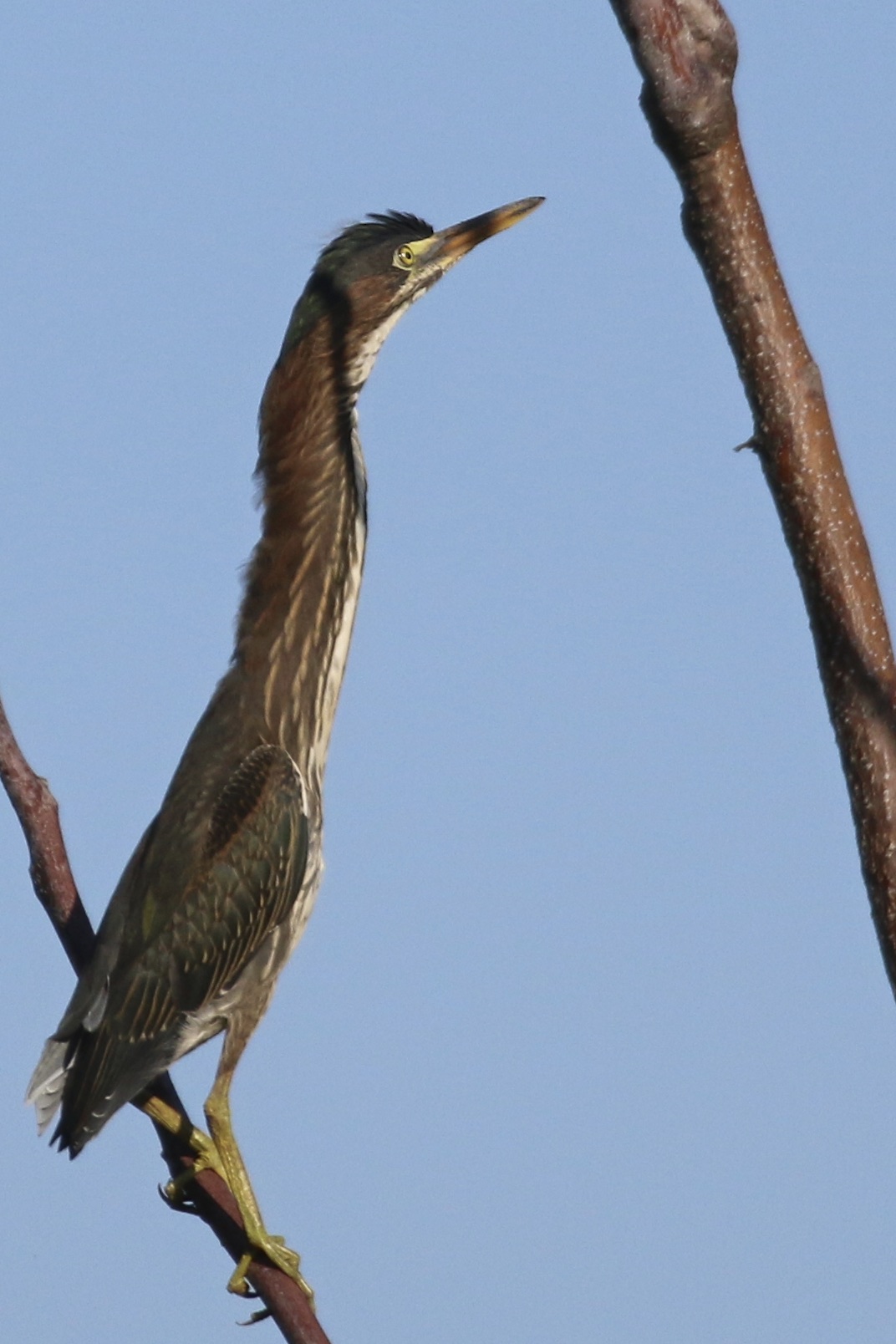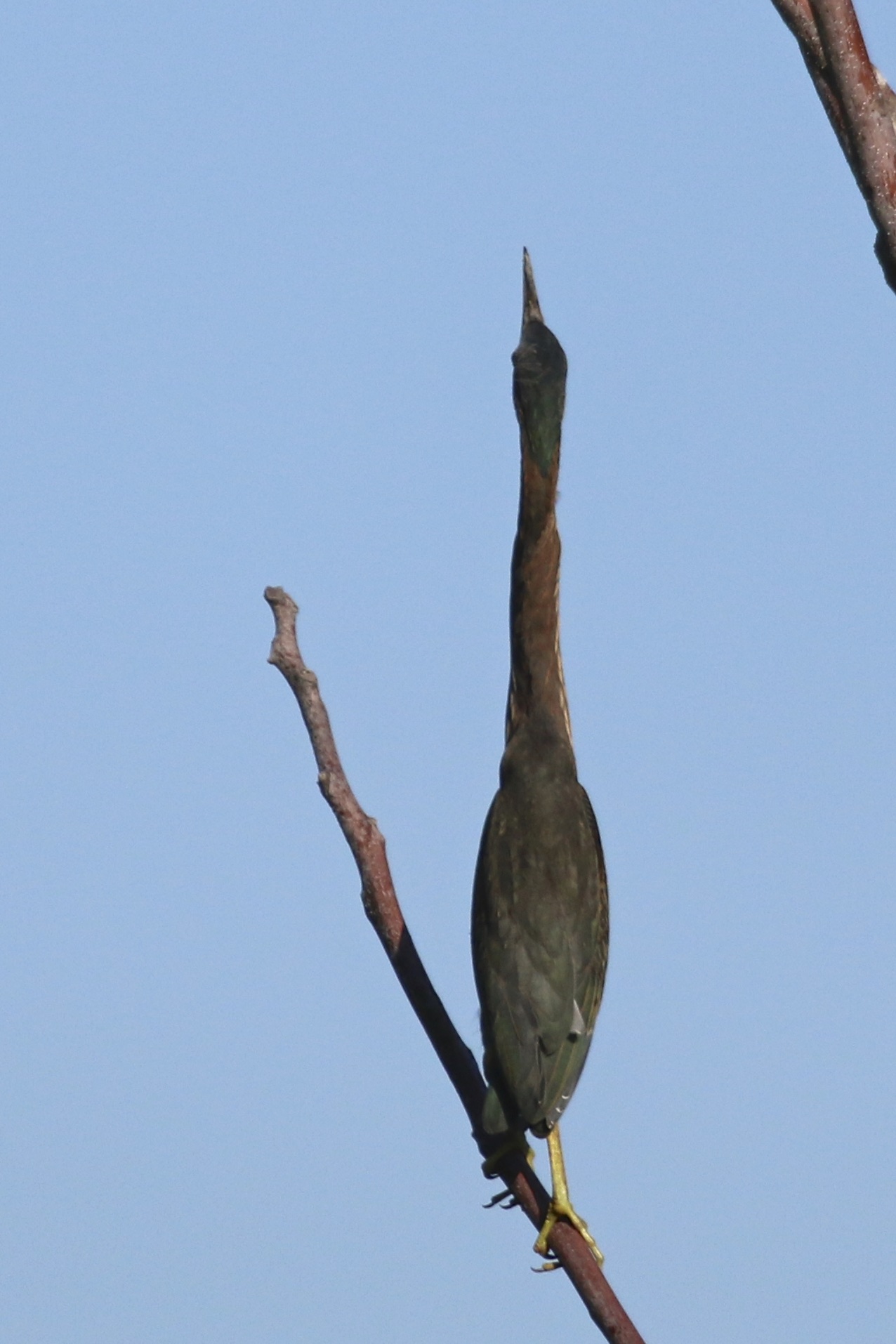 My best bird of the day was actually a pair of birds: YELLOW-BILLED CUCKOOS. They were located on the west side of the loop, just south of "Mosquito Alley". Cuckoos are truly one of my favorite birds and it has been a frustrating year where I have heard many, many cuckoos but not gotten a really good look at one.  It was a really enjoyable morning of birding with several good photo ops and a good number of birds, with total of 46 species on my list.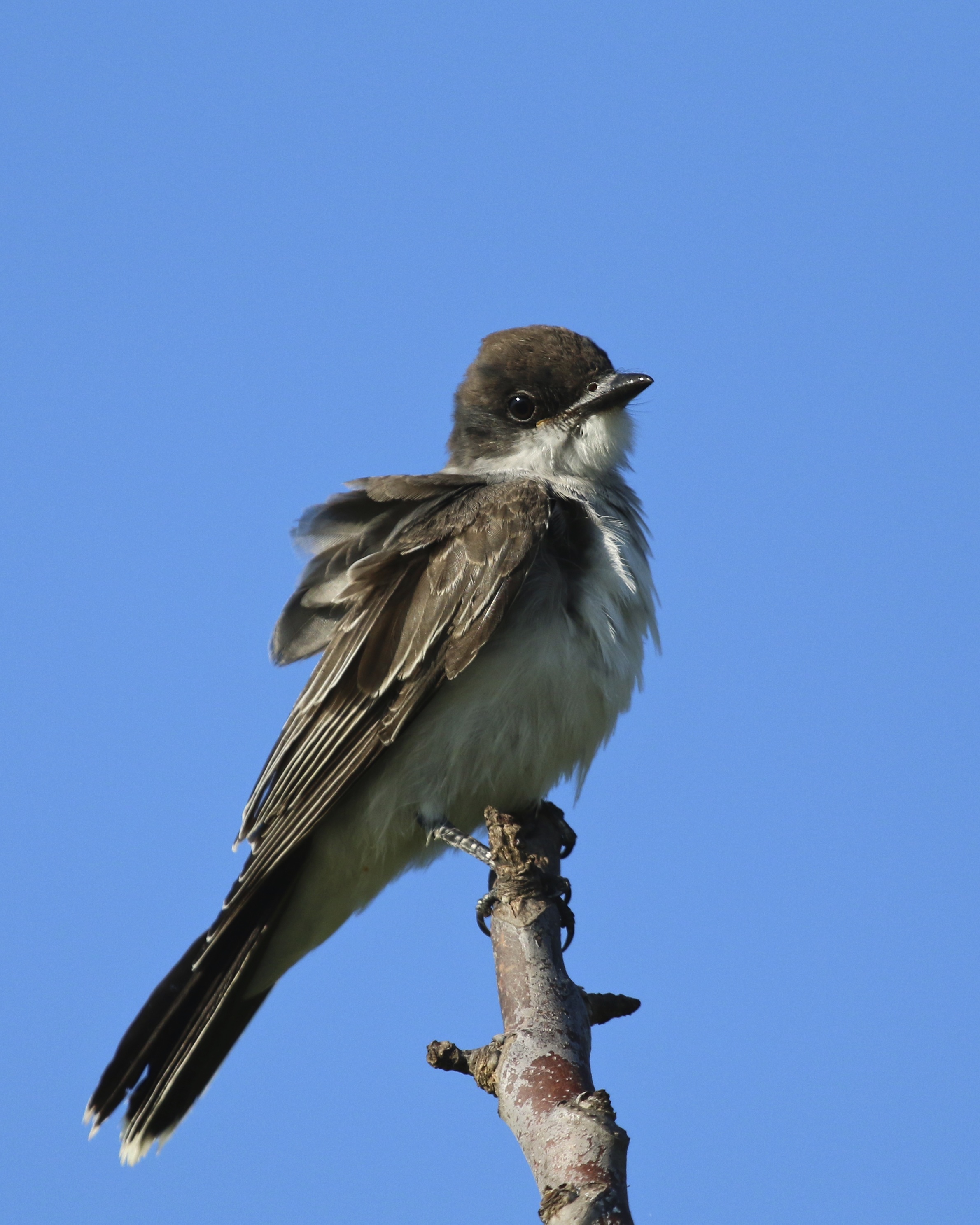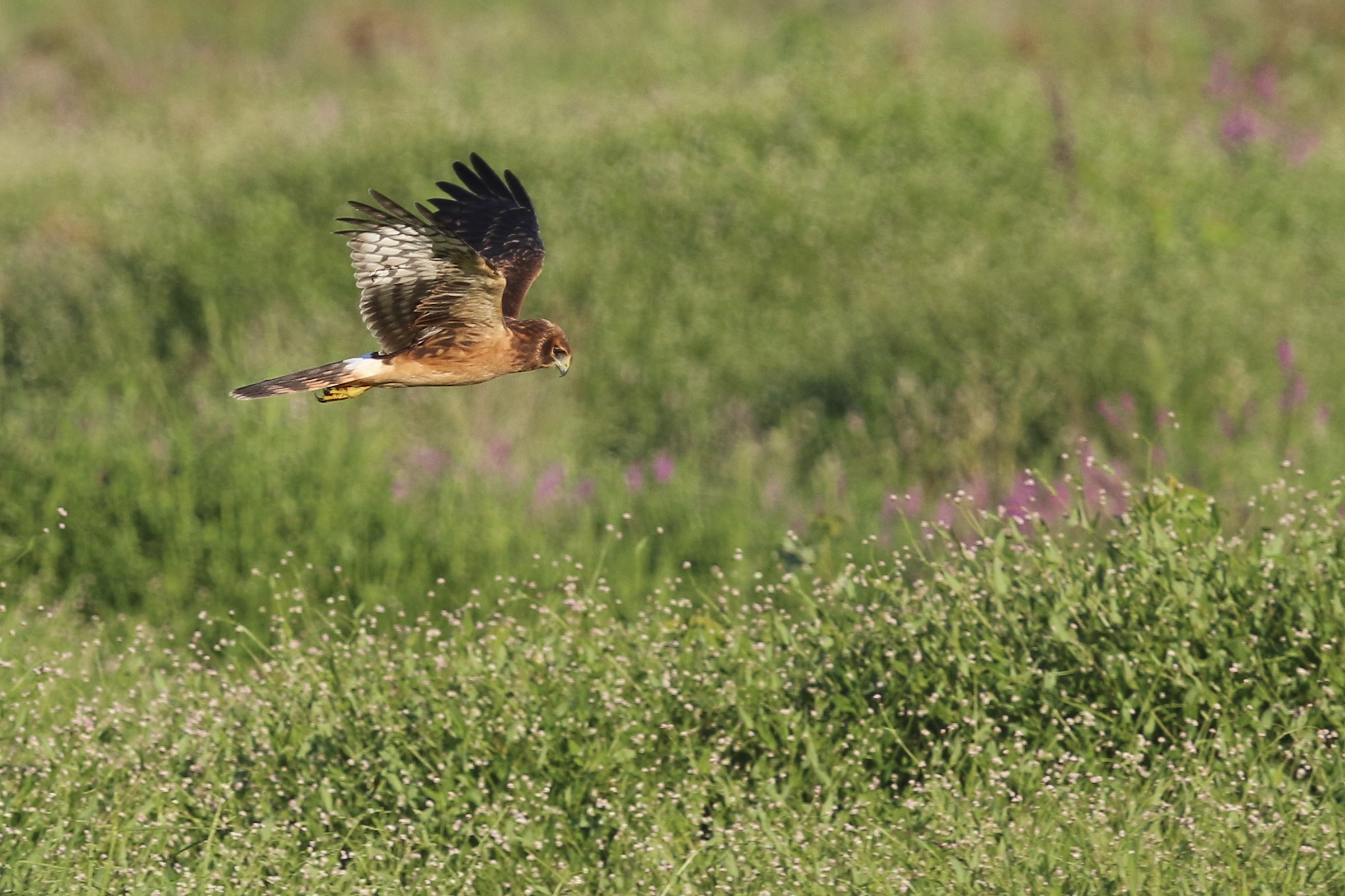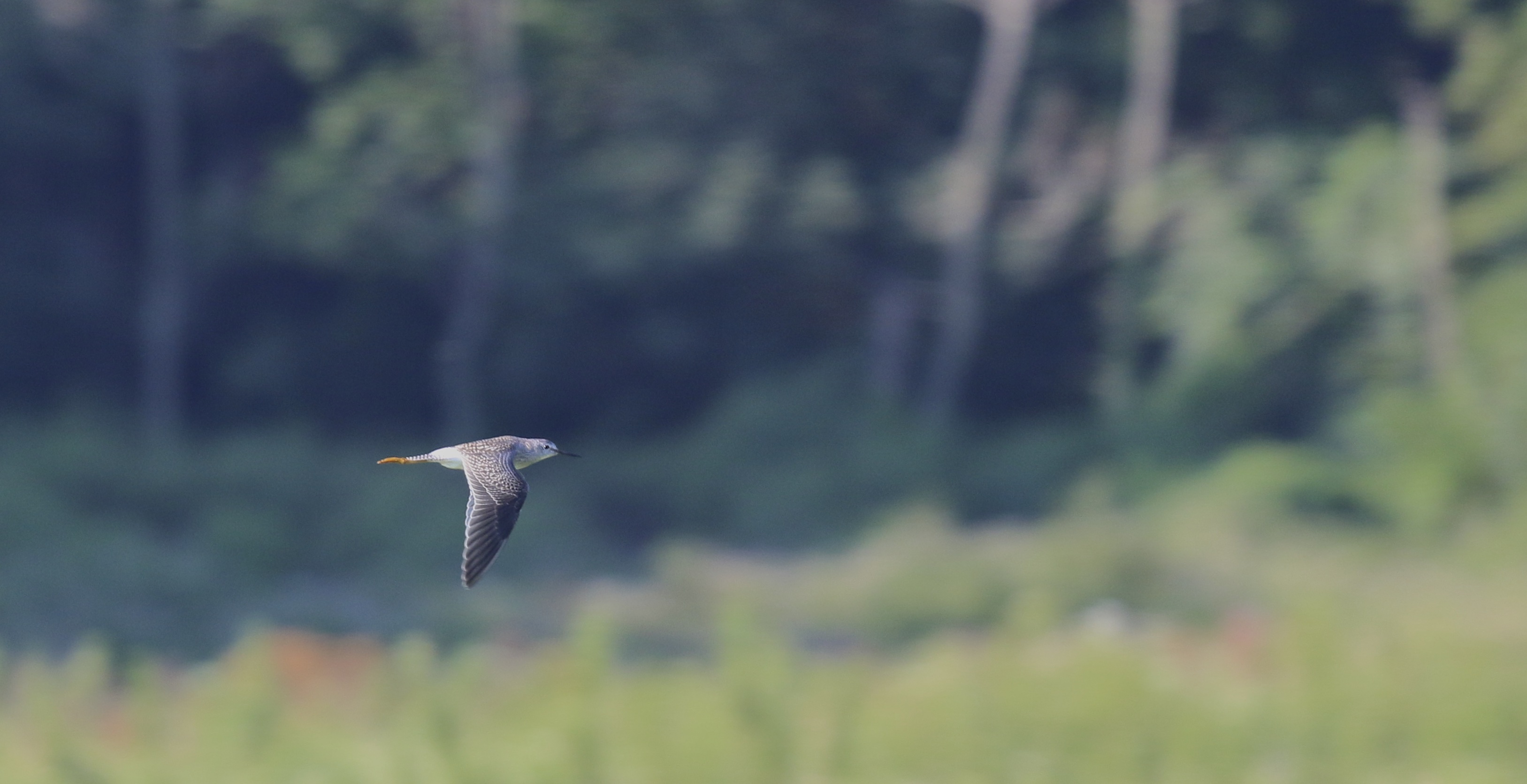 SUNDAY EVENING
I went looking for shorebirds at 6 1/2 Station Road Sanctuary in the evening. I walked out to the pond at the Citgo Trail and found only a handful of shorebirds there. Then I walked the Heritage Trail, and all the shorebirds were on that side of the sanctuary. It was tough to get a handle on the number of birds out there, the birds were distant and moving around a lot, plus it's tough to get clear looks from the trail these days because it's so overgrown. I guesstimate 40+ Least Sandpipers, 15+ Killdeer, 3 Pectoral Sandpipers, and 4 Lesser Yellowlegs.