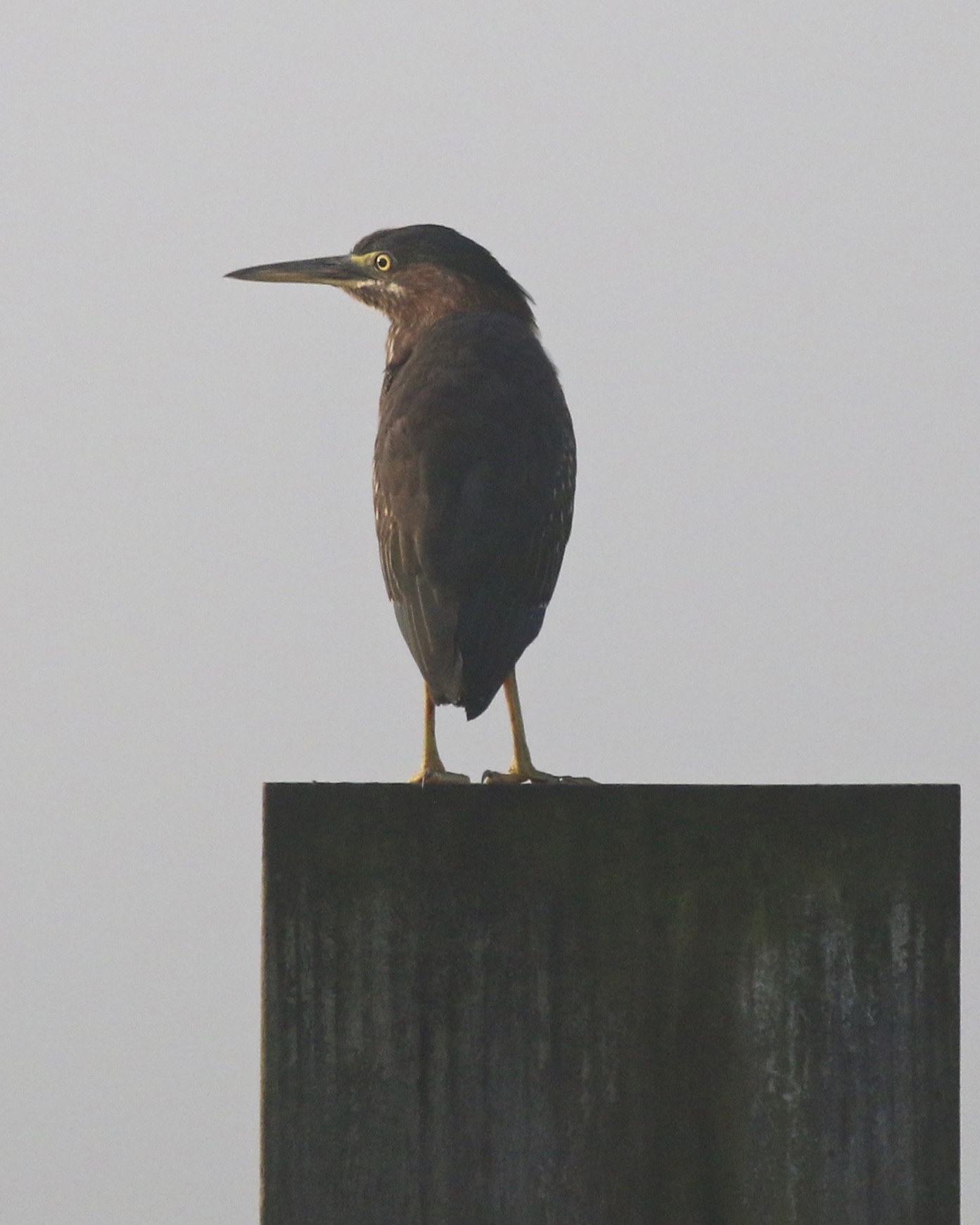 I drove through a heavy fog this morning, heading out to the Wallkill River National Wildlife Refuge – Liberty Loop, so I was pleasantly surprised that there was very little fog present when I pulled into the parking area. I was even more pleased to see the above Green Heron striking a pose on the measuring stick just to the left of the viewing platform.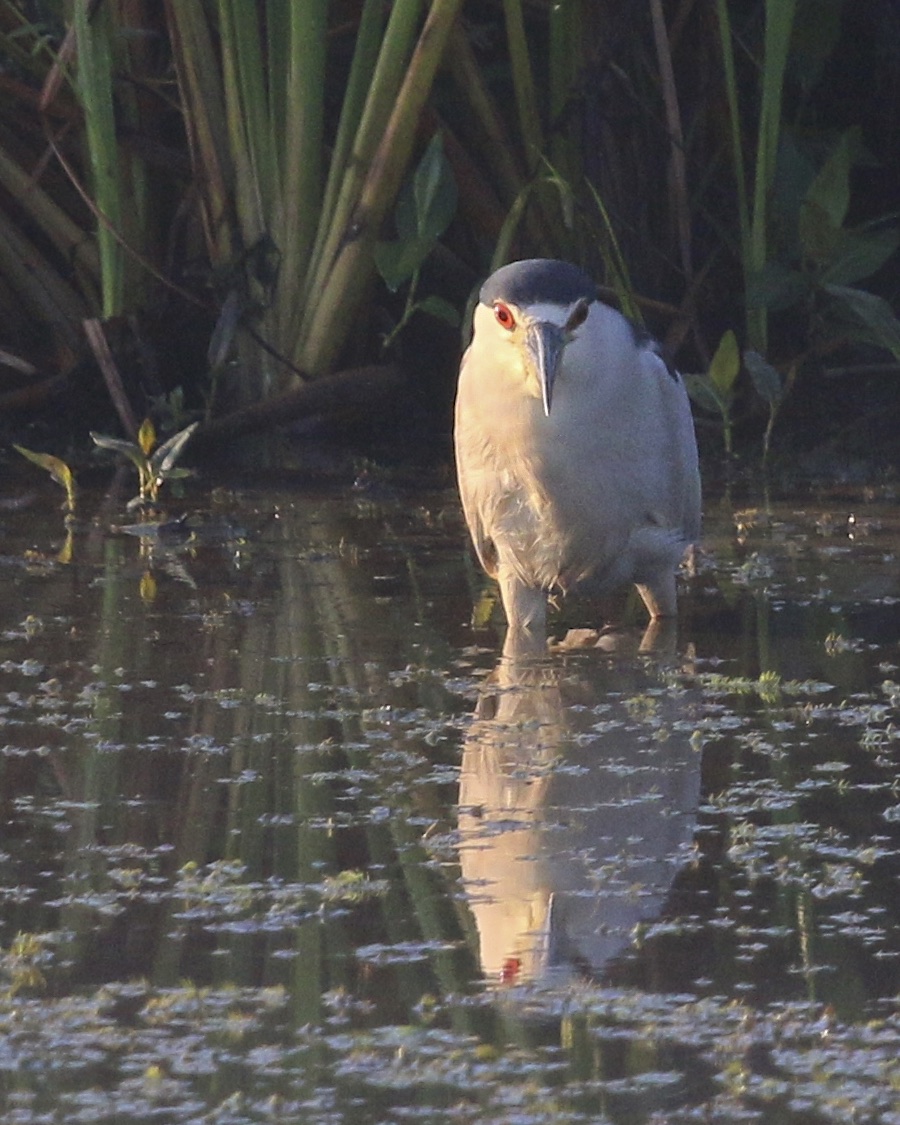 I started to think that it might be a good morning when I got over to the platform and saw a Black-crowned Night-Heron hunting just across the water. I had taken some initial photos of the bird and gotten great looks in my binoculars, when Bruce Nott arrived. Shortly after his arrival, Bruce was scanning the marsh when he picked up a Peregrine Falcon in flight. Bruce alerted me and I was able to pick up the bird as it passed right in front of the platform: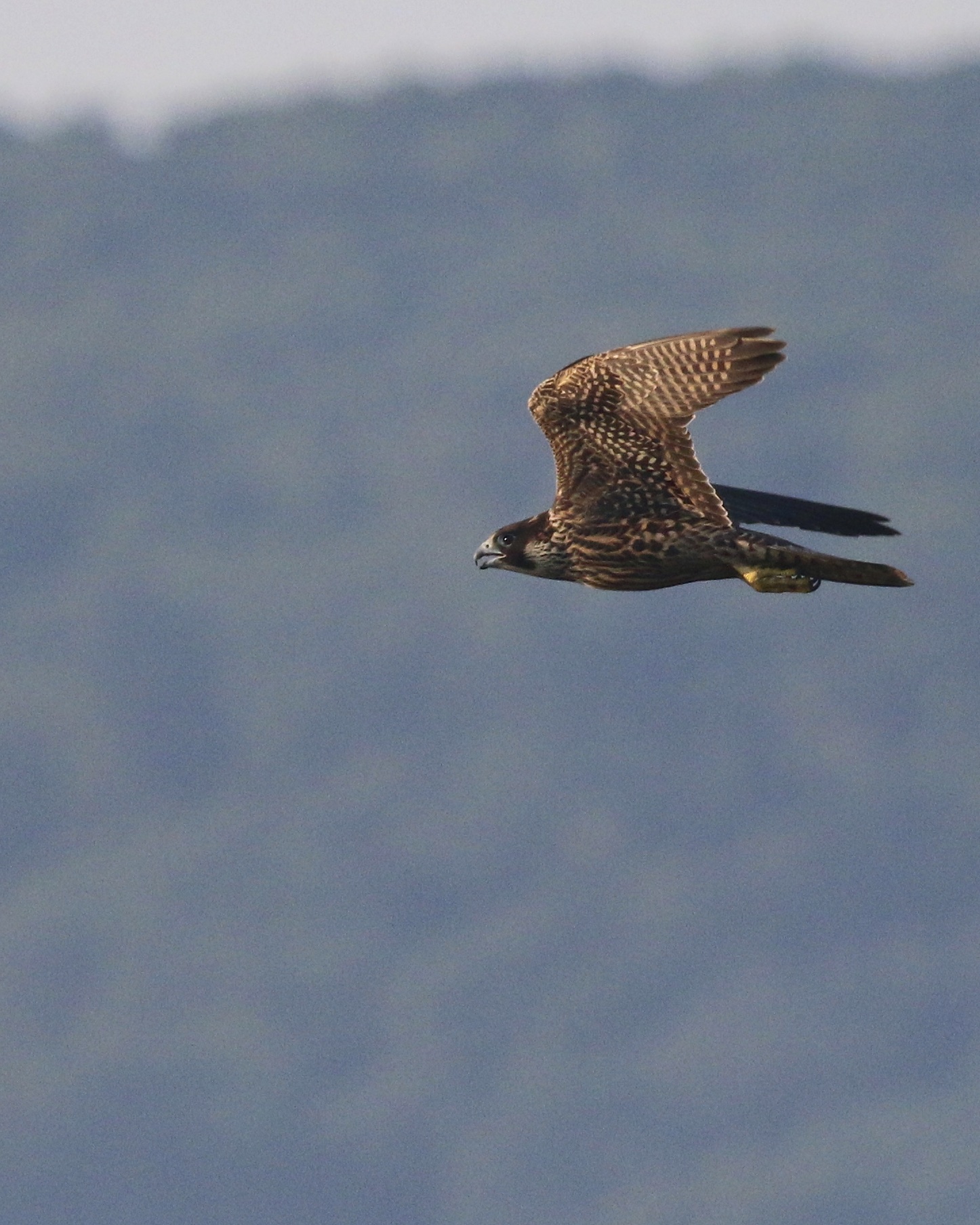 Before heading out to walk the loop, we enjoyed seeing the large group of Great Egrets and Great Blue Herons that have been regulars lately out in front of the platform, especially first thing in the morning. We also had a second Green Heron, several Least Sandpipers, and 2 Lesser Yellowlegs.
We walked the loop and it was quite birdy with many active birds. In the back pond, the shorebird count was a little bit disappointing with only Least Sandpipers, Killdeer, and a single Lesser Yellowlegs being seen. The west side of the loop was a highlight of the loop, with many active passerines being seen or heard. Highlights for me included super looks at: Blue-gray Gnatcatchers, Red-eyed Vireos, Common Yellowthroats, American Redstarts, and Ruby-throated Hummingbirds (several of each!). It was a super morning of birding, and although we didn't exactly beat the heat (we were out there until 11:00 am), it was totally worth the sweat. By my count we had a total of 46 species for the morning.