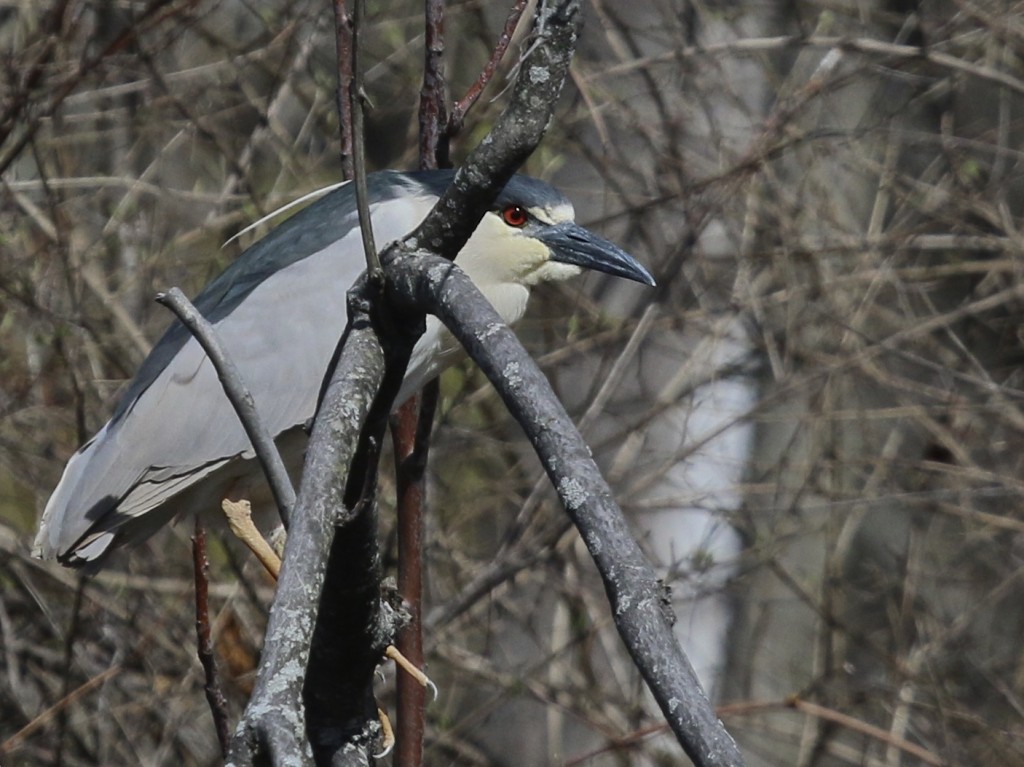 I think my expectations for this weekend might have been a little bit high coming in, because somehow I felt a little disappointed in the weekend's birding, even though I did get several year birds and was able to get some decent photos. I got out for a little bit on each of the last three days:
Friday 4/17/15, 6 1/2 Station Road Sanctuary: After work on Friday, I first made a quick stop at Greenwood Lake which was a complete dud. Then I went to Glenmere Lake, where I had a single Common Loon and that's it. Afterwards, I picked up Tricia at the house and we headed over to 6 1/2 Station Road Sanctuary. The highlight there was getting my first warblers of the year – 5 Palm Warblers, and 4 Yellow-rumped Warblers.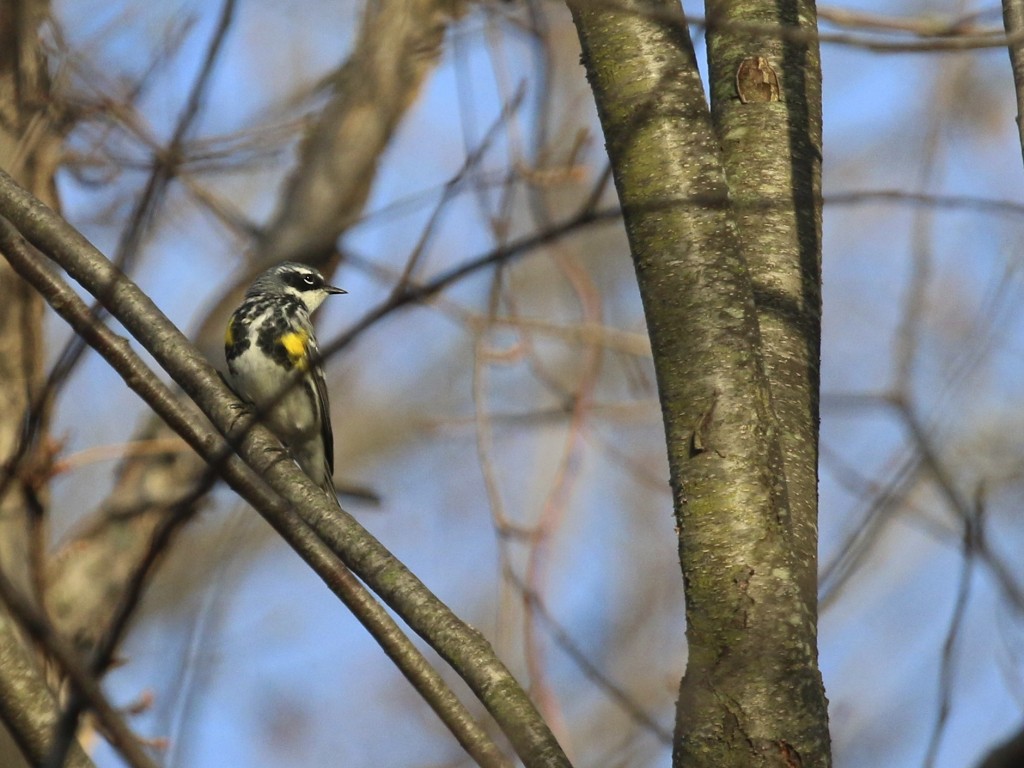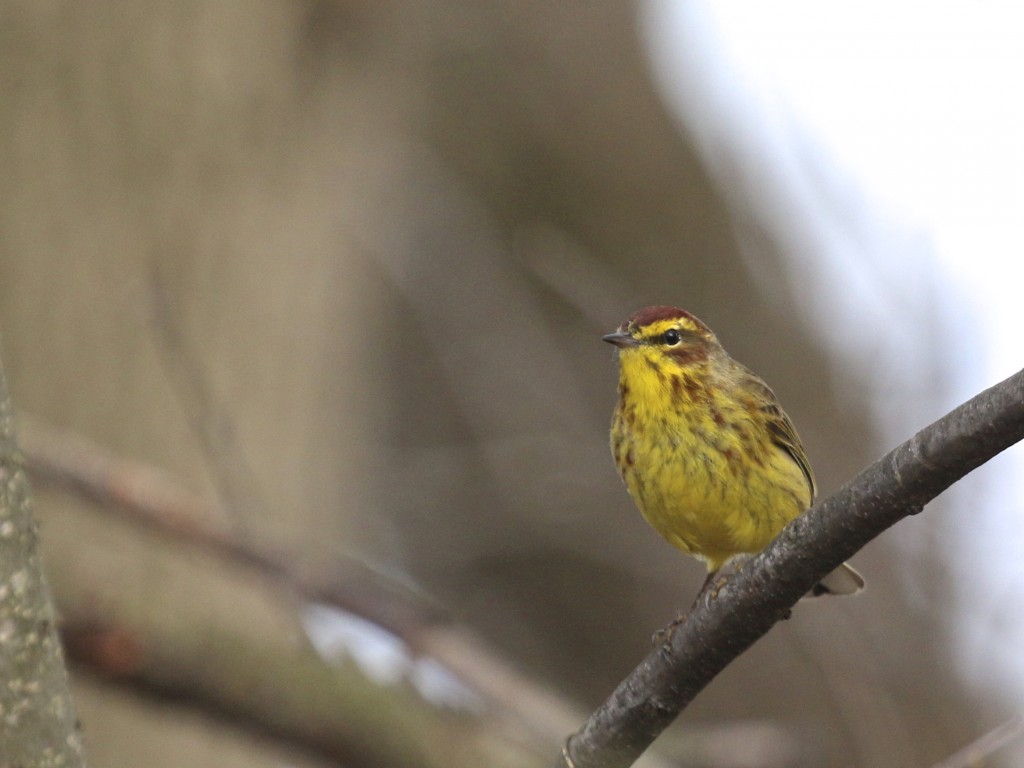 Saturday 4/18/15, Wallkill Rive National Wildlife Refuge: Early Saturday morning I met Linda Scrima and Maria Loukeris out at the refuge. We walked the west side of the Liberty Loop where our highlight was seeing pair of Wood Ducks perched in trees, coincidentally not long after having a discussion of how we never see them in the trees until they are already flying from their perch.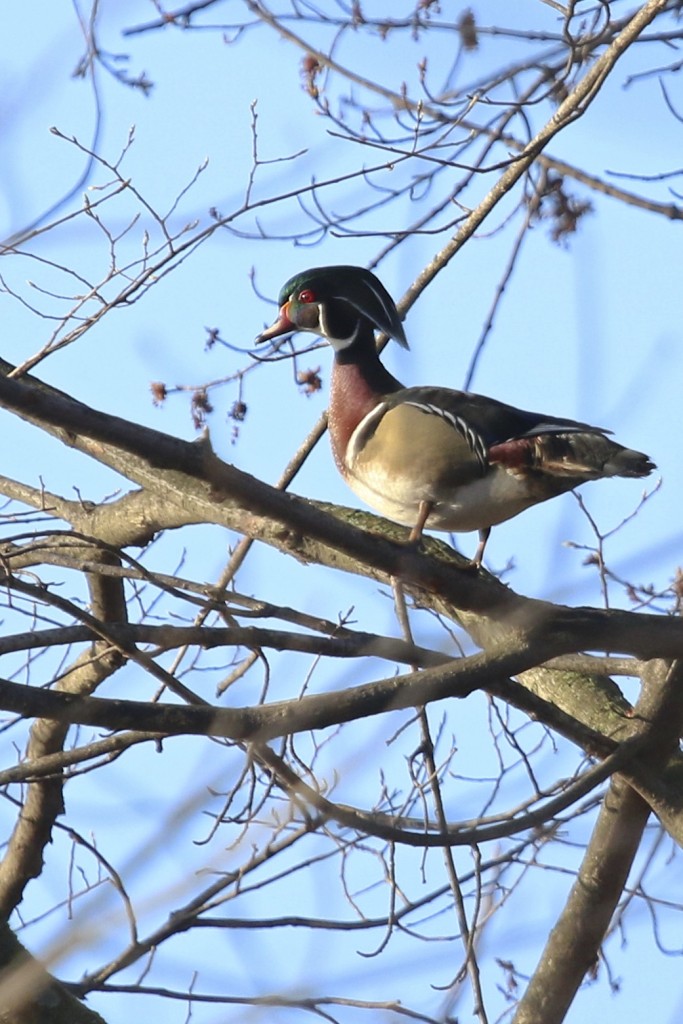 We did pretty well for other waterfowl on the loop as well: American Wigeon, Green-winged Teal, Blue-winged Teal, Ring-necked Duck, Canada Goose, Mallard, Northern Shoveler, American Coot, and a likely Pied-billed Grebe (we got a brief look at the bird but never were able to relocate it to confirm the ID). I was hoping for some warblers, but none were to be had. We went over to Winding Waters Trail afterwards and we walked the entire trail, including a part of the trail that I did not know existed but is really nice because it continues along the river instead of cutting across the field. It was on this section of the trail that we had a pair of Northern Rough-winged Swallows and a good look at a Great Blue Heron on a nice perch.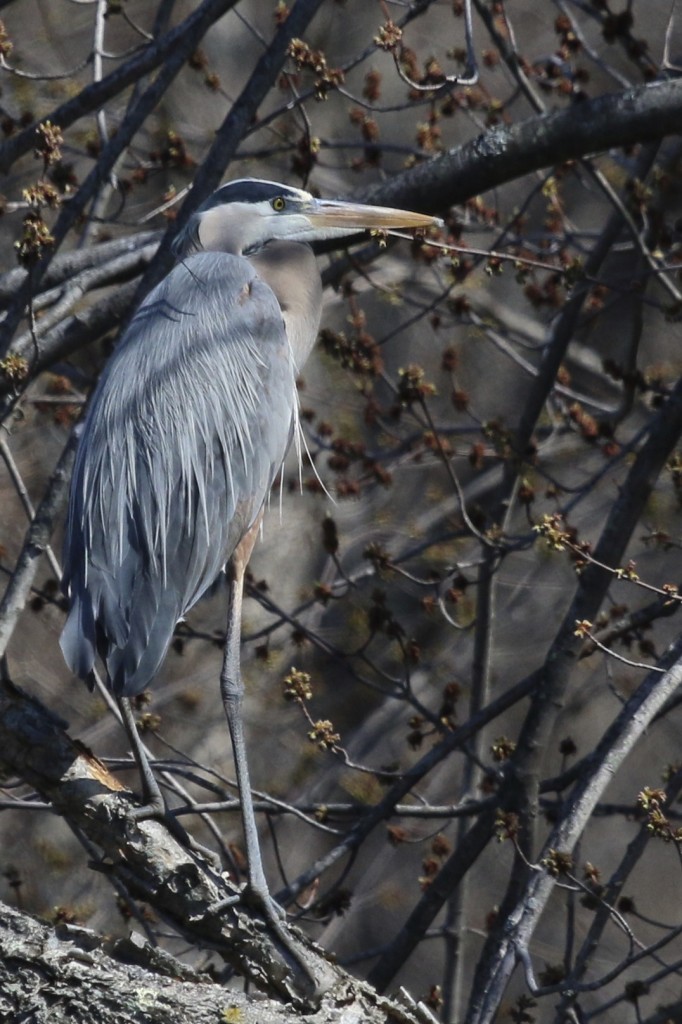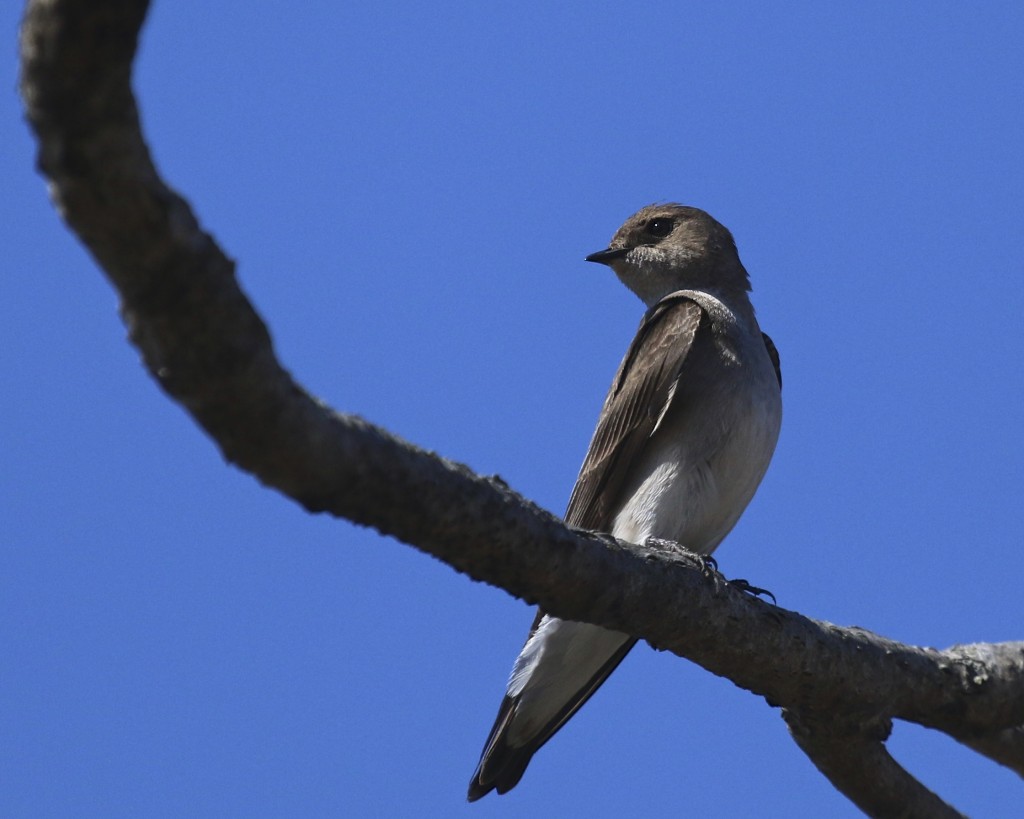 Frank Masterson Memorial Park, Sunday 4/19/15: I met Bruce Nott at the park Sunday morning to try for the Black-crowned Night-heron that he had located there on Saturday afternoon. Before looking for the heron, Bruce took me up the road to the marshy area off of Lake Washington to show me the nine Wilson's Snipe that he had seen there earlier in the morning. The snipe were still present and we got good looks in spite of the birds doing all they could to stay camouflaged. I took photos, but none came out very good. We went back to Masterson Park and located the BCNH in the photo at the top of this post. While we were at it, we had a Pileated Woodpecker come in nice and close – too bad it was backlit!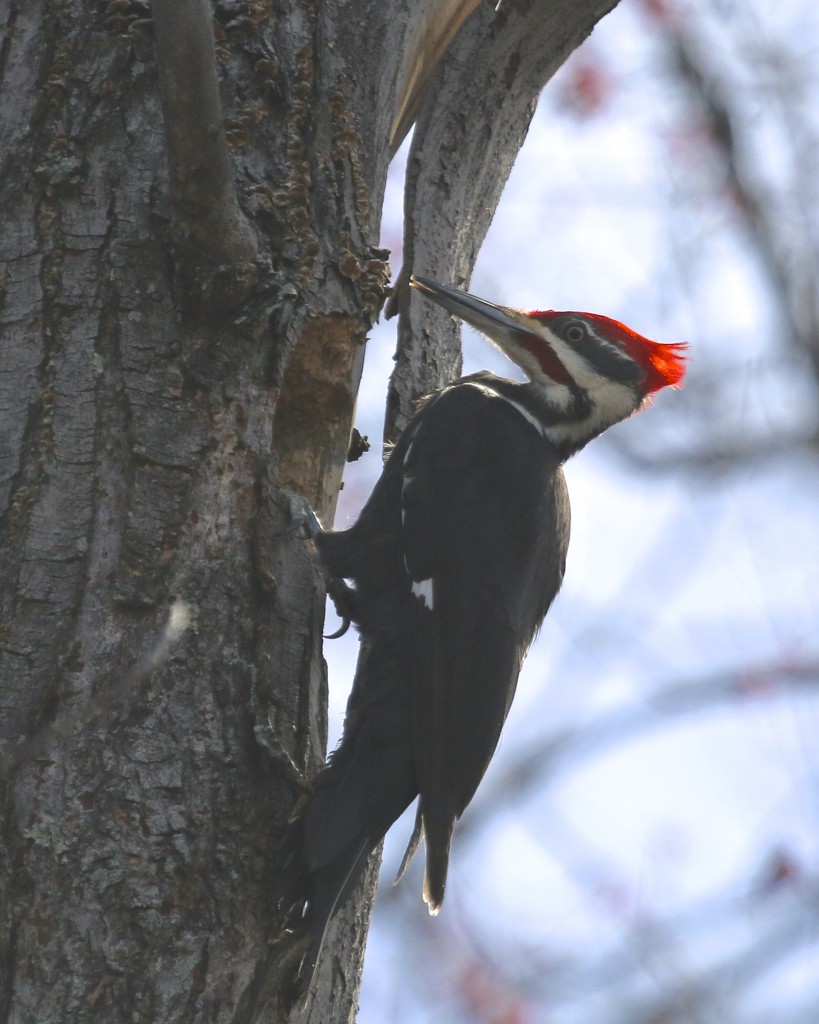 Bruce and I decide to head over to Benedict Farm in Montgomery, NY to follow up on a couple of sighting reported by Bill Fiero: Grasshopper Sparrows and a Vesper Sparrow. John Haas eventually joined us and Ken McDermott showed up as well with the same idea, but unfortunately we came up empty-handed on both counts. I headed back to southern Orange County and checked in on Glenmere Lake, which had plenty of boats and kayaks and no birds. I then went to Mt. Peter Hawkwatch, where I had 14 Broad-winged Hawks migrating in the 45 minutes I was there. The birds came from the south and were heading north/northeast. Most were distant specks in the sky, but a couple of birds passed over low enough for decent looks.