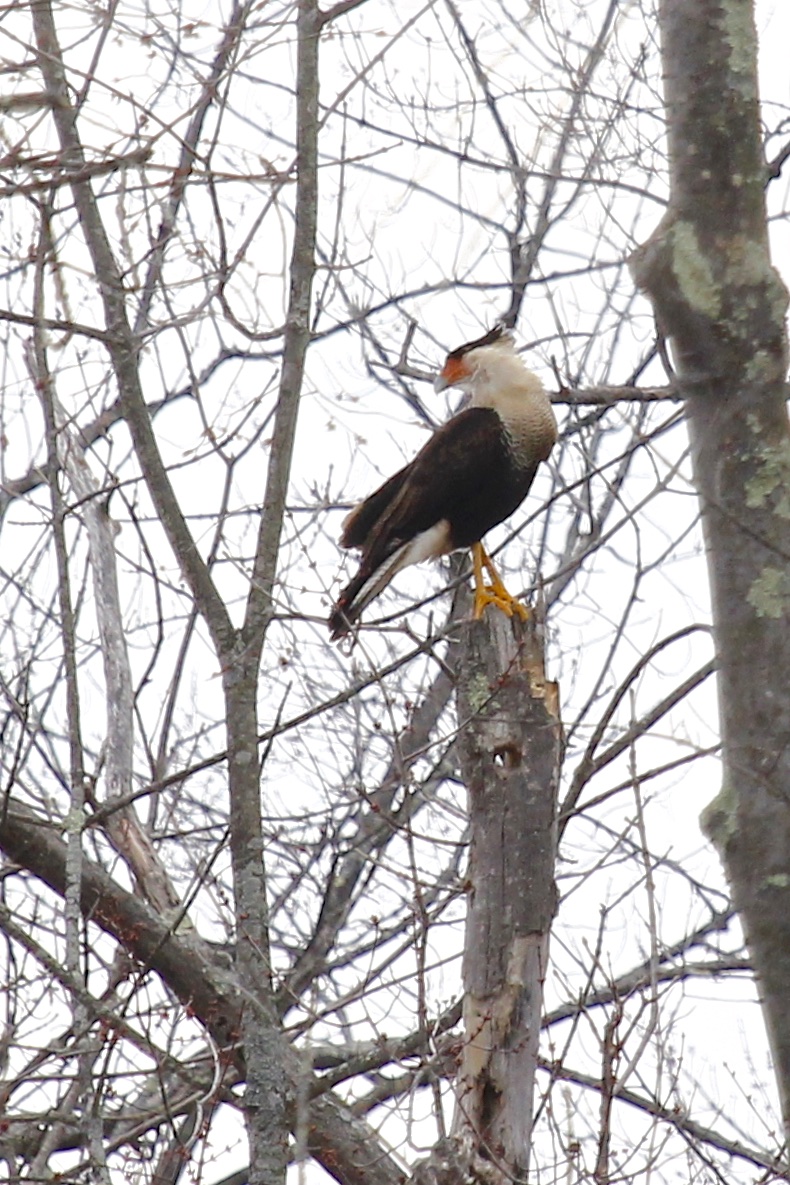 Early this afternoon, I finally caught up with the rare CRESTED CARACARA which was found by Curt McDermott yesterday morning. I tried for it yesterday after work but I had horrible timing and missed it twice! You can go to John Haas' blog to see more details about how yesterday went down.
Today looked like more of the same; I received several calls and texts that the bird had been seen, but I kept missing it. Just around one o'clock, while I was making a final sweep of the area by River Road (where the bird was first located), I got a call from Karen Miller. The bird had been relocated near the intersection of Route 208 and Route 17K! I'm not entirely sure who exactly relocated the bird, but huge thanks to them! And also thanks to Al (whose last name I never got and who relocated the bird several times today!), Dan Whalen, and Karen Miller for keeping me in the loop which made it possible for me to see this bird. At first the bird was in very thick trees and photos were nearly impossible. Then the bird repositioned, a little further out, but with a less obstructed view. It was incredible to see this bird! It's a lifer for me (#320) and to see it in Orange County was just awesome.
To see just how far out of its range this bird is click here for a range map.