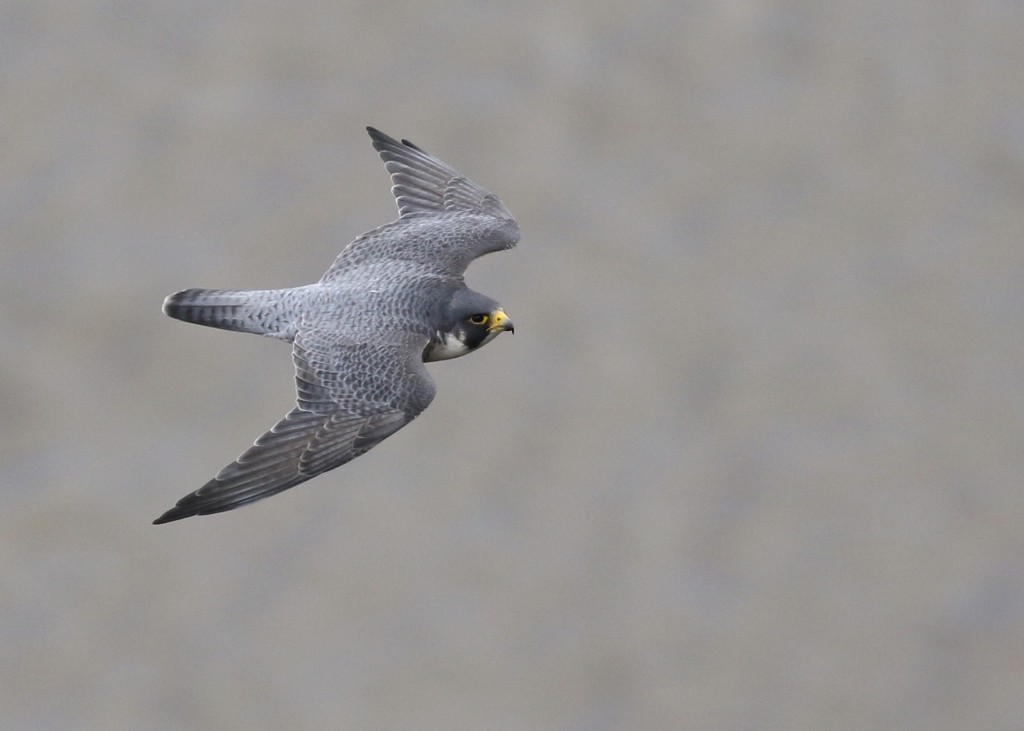 I made it out to two Hawk Watches this weekend. On Saturday, I was of course up on Mount Peter, where I was the official counter. After a slow start with very blue skies (which makes it hard to locate the birds), I ended up having my second consecutive good Saturday. For the day we totaled 125 migrating raptors, with the most numerous being, once again, Sharp-shinned Hawks (43). Huge thanks to Judy Cinquina, Bill O'Keefe, Scot Marchal, and Rob Pirie (who located both Bald Eagles for the day). I have no idea how many birds would have been missed without their help up there.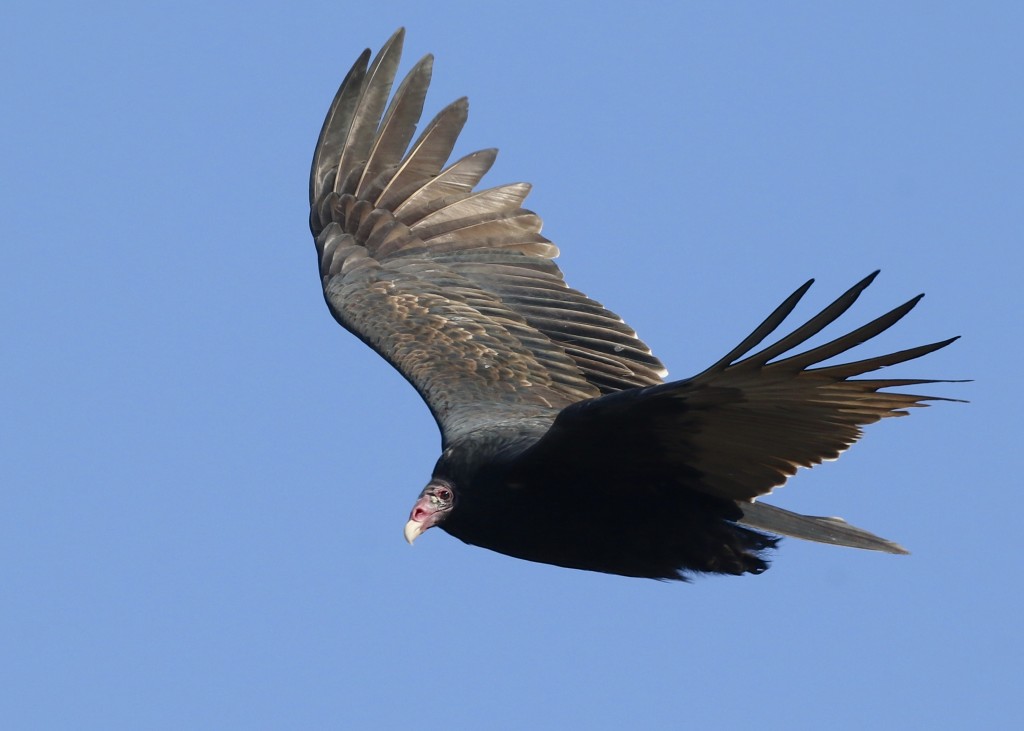 Here is my report from the day:
Mount Peter
Warwick, New York, USA
Daily Raptor Counts: Oct 25, 2014
——————————————————————-
Species     Day's Count / Month Total / Season Total
—————— ———– ————– ————–
Black Vulture     25                85                86
Turkey Vulture    22                226             229
Osprey                2                 34              109
Bald Eagle           2                16                 63
Northern Harrier   0                17                 31
Sharp-shinned Hawk 43       673              975
Cooper's Hawk    5                 62                79
Northern Goshawk 0                0                  0
Red-shouldered Hawk 0          44               49
Broad-winged Hawk 0               9            5685
Red-tailed Hawk  18                71                72
Rough-legged Hawk 0                0                 0
Golden Eagle 0                           1                 1
American Kestrel 0                    46              125
Merlin                  3                    16                20
Peregrine Falcon 0                      6                 11
Unknown Accipiter 0                   1                  1
Unknown Buteo   1                      7               15
Unknown Eagle 0                         0                0
Unknown Falcon 0                       2                 3
Unknown Raptor 4                     13                28
Total:                 125                  1329           7582
———————————————————————-
Official Counter: Matt Zeitler
Observers: Bill O'Keefe, Judith C. Cinquina, Scot Marchal
Visitors:
Joe + Linda Prunier, Marc Lebidois, Rob Pirie, Kyle Dudgeon, Herb Houghton,
and Terry Anne.
Weather:
Sunny and cool with temperatures ranging from 7 to 17 degrees Celsius. Wind
was from the west at approximately 10 km/hr. A cloudless sky early and late
in the watch made it difficult to locate migrating birds.
Raptor Observations:
One adult Bald Eagle and one immature Bald Eagle were observed migrating
during the watch.
Non-raptor Observations:
Other Species: Dark-eyed Junco (12), American Crow (26), Common Loon (3),
Blue Jay (9), Canada Goose (188), American Robin (47), Common Raven (2),
Tufted Titmouse (3), Black-capped Chickadee (5), Pine Siskin (75), Purple
Finch (4), Ring-billed Gull (3), Rock Pigeon (1)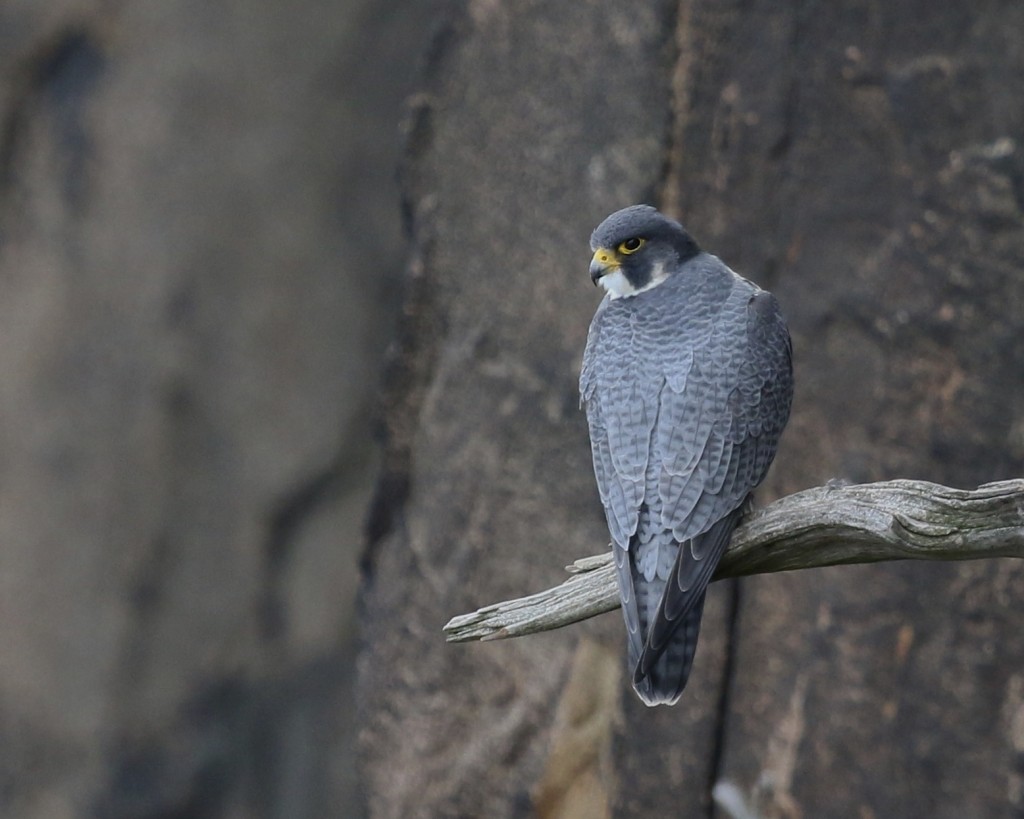 I spent Saturday night and Sunday morning on Long Island visiting family. On the spur of the moment, on my way back I decided to stop at State Line Hawk Watch. I have wanted to get out there for a while, after seeing many photos online and hearing about how you look down at many of the migrating raptors and that there are resident Peregrine Falcons that offer decent photo opportunities. Having spent 8 hours identifying and counting hawks the day before, my interests were more about getting some photos and getting a different look at the raptors, from the top, such as this Black Vulture: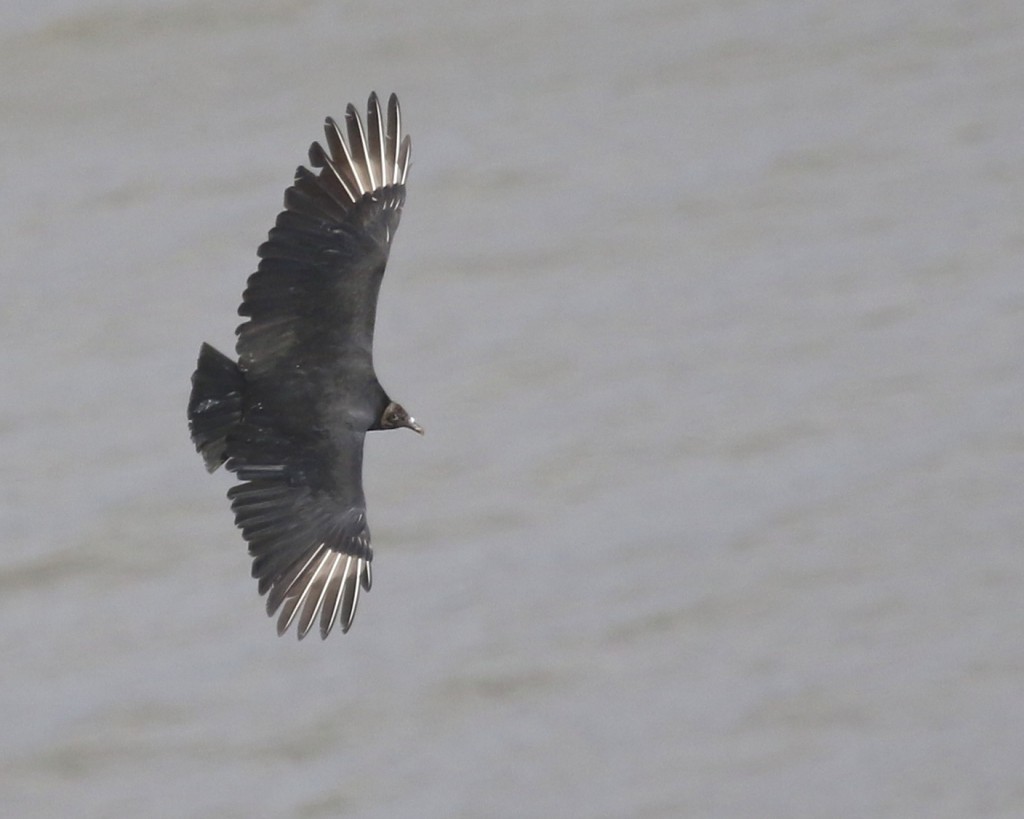 As of this posting, the report for State Line had not gone through. While I was there, they had a relatively steady stream of Sharp-shinned Hawks, and I heard mention of a Golden Eagle earlier in the day. I will post their numbers from the day when I can get them. All in all, a good weekend to watch, count, and photograph raptors – very enjoyable!
Update: Here is the count for Sunday at State Line Hawk Watch –
BV TV OS BE NH SS CH NG RS BW RT RL GE AK ML PG UA UB UF UE UR Total
0    60   0    4   1 137   3   0    5    0   13   0    1   1   0    0     0    1   0    0    1    227