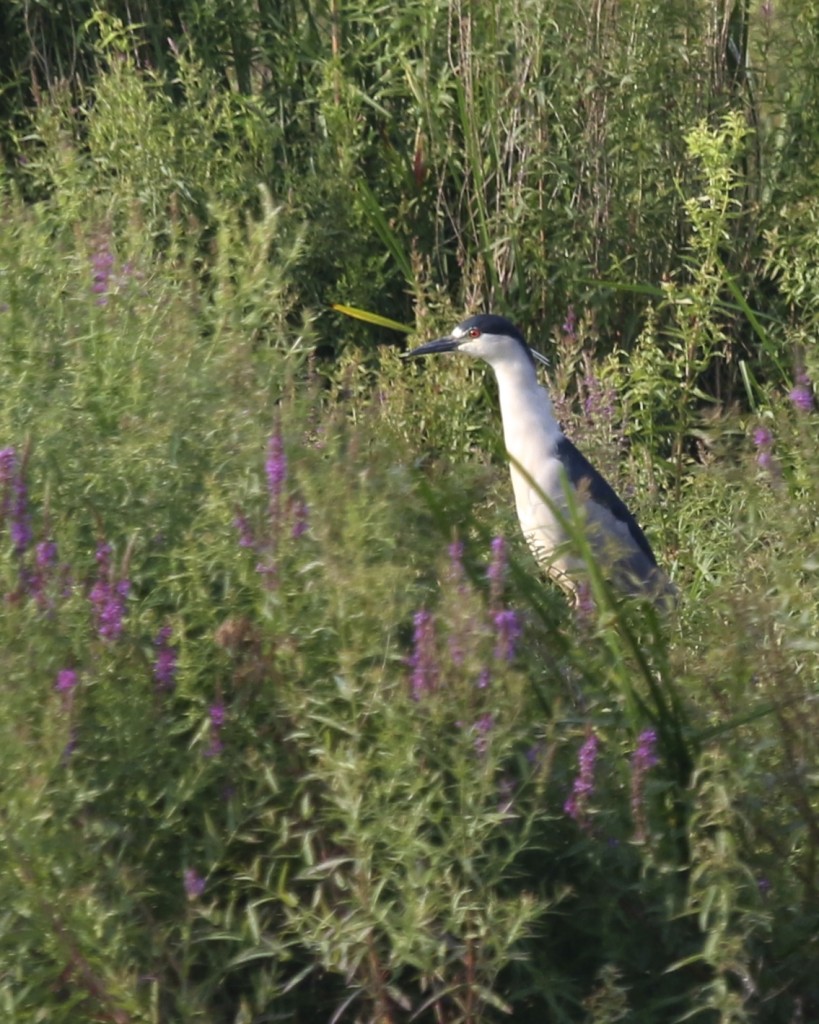 I had two sets of birding plans for this morning that were foiled. I was initially going to go down to New Jersey to chase the European Golden-Plover that had been reported, but all the reports I read and received indicated that it was likely that this bird had moved on. My second plan was to get out to Sullivan County with Linda Scrima to try for the Stilt Sandpiper that Karen Miller found yesterday – you can read about it at the Bashakill Birder. That plan was cut short with a couple of phone calls this morning from John Haas, letting me know that the bird had not been relocated. With a change of plans, we decided meet up with Maria Loukeris and walk the Liberty Loop at Wallkill River National Wildlife Refuge. What a good decision that turned out to be; it was a very active morning with wading birds stealing the show. It started with Linda locating a BLACK-CROWNED NIGHT HERON from the viewing platform moments after our arrival. This was my FOS BCNH in Orange County so that was a bonus for me. In the distance we could see three Great Egrets in flight and as we began to walk the loop, it was apparent that Great Blue Herons were present in numbers. We eventually caught up with the egrets and they were quite accommodating, allowing for many photos. I am not thrilled with my results, but still it was great to see them.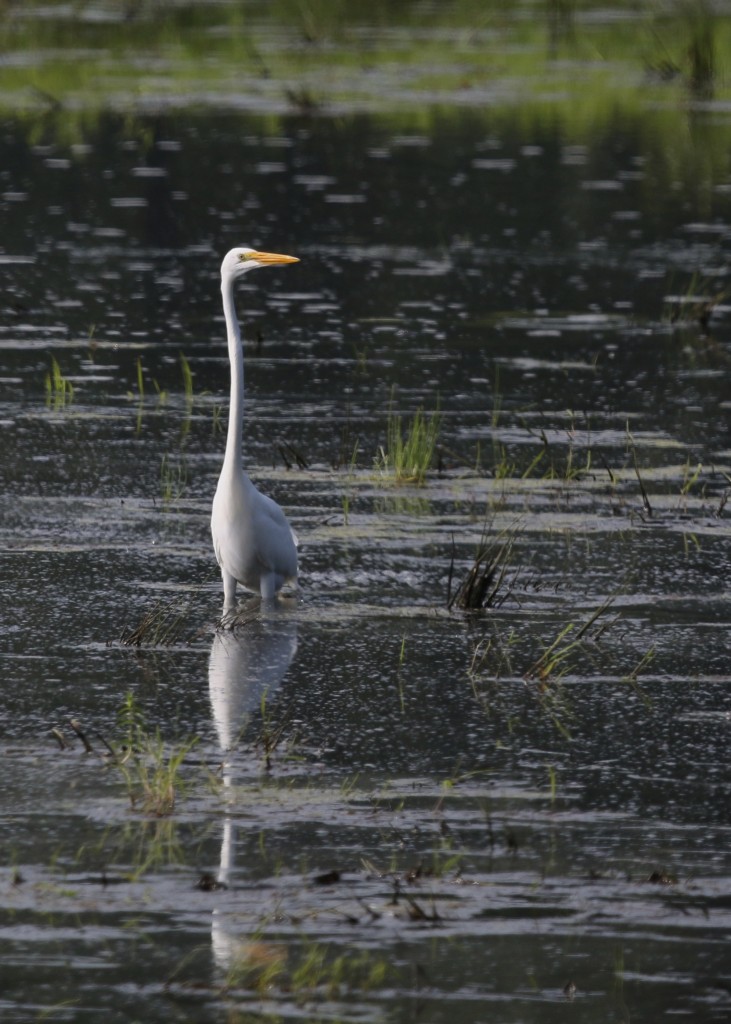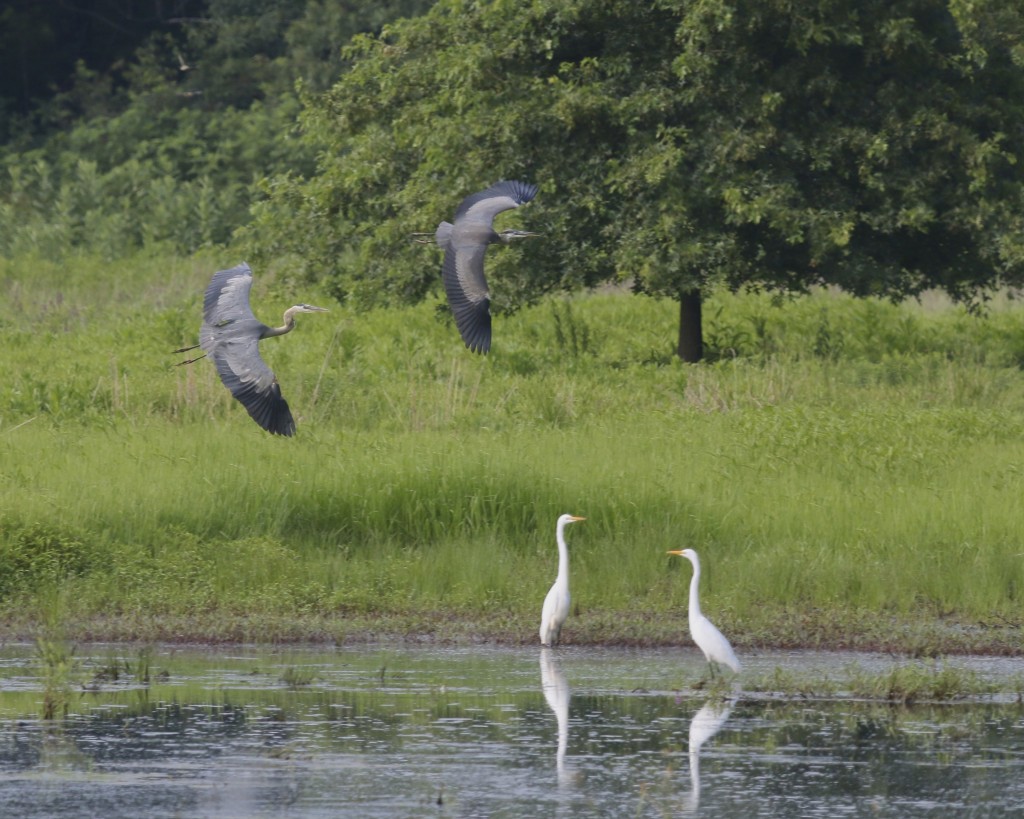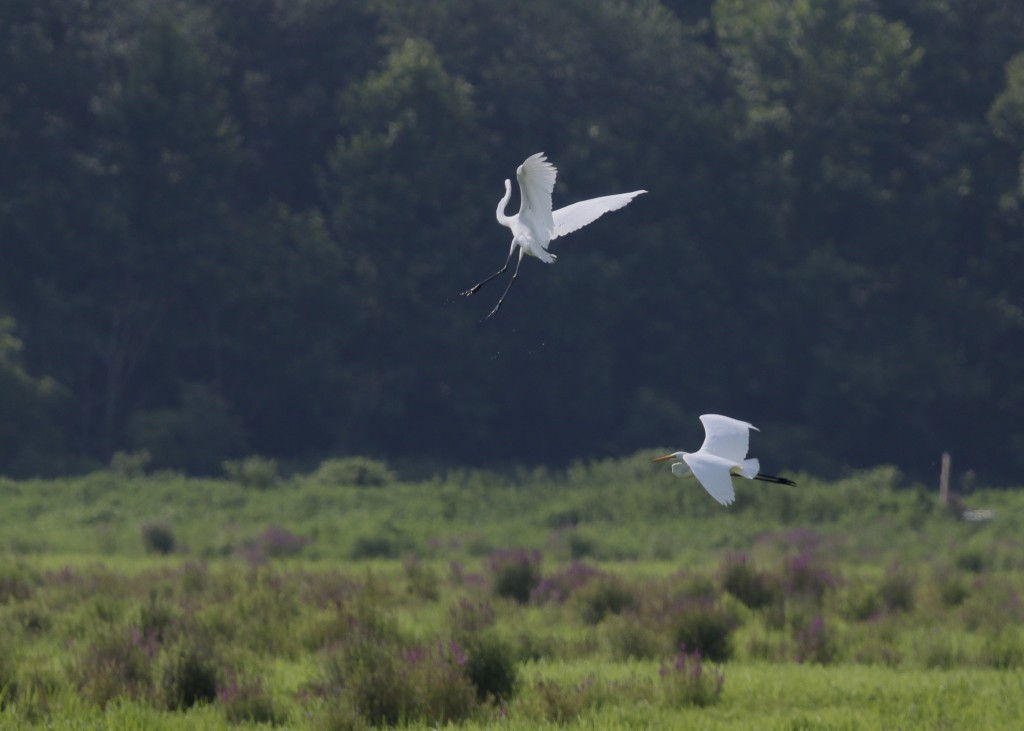 The big news of the day, however, was a nice collection of shorebirds:
2 Solitary Sandpipers
3 Lesser Yellowlegs
1 Semipalmated Sandpiper
8 Least Sandpipers
12 Killdeer
1 Wilson's Snipe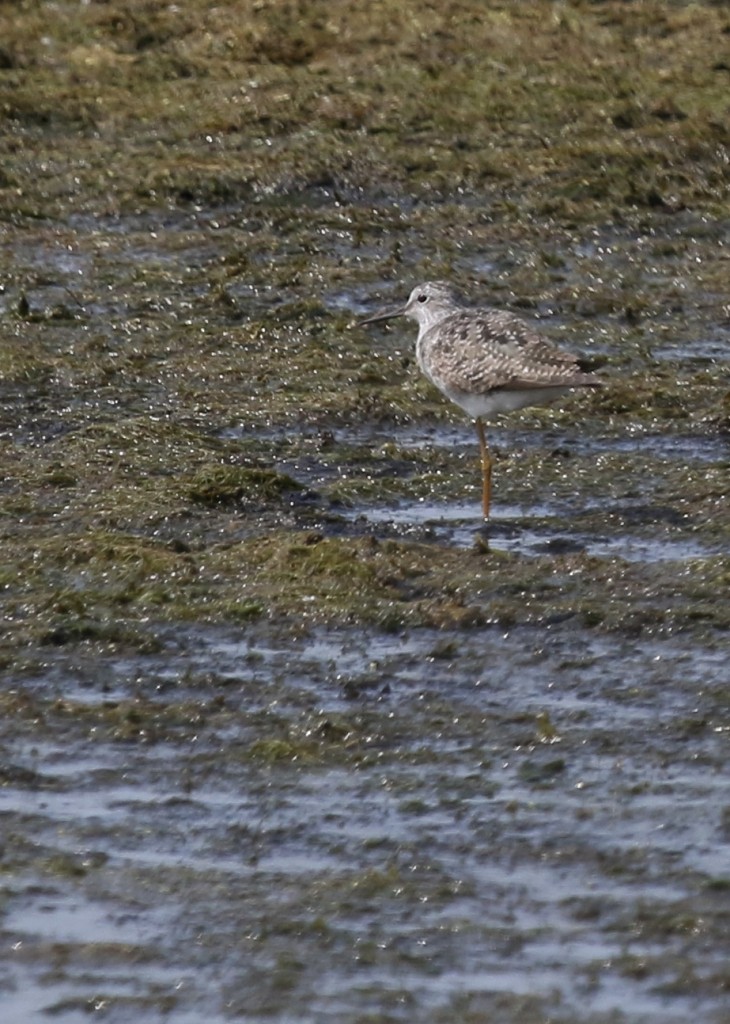 It was exciting to see that some shorebirds are moving through and it was a great morning of birding with a large variety of species being seen and heard – we had 47 birds on our list for the walk.