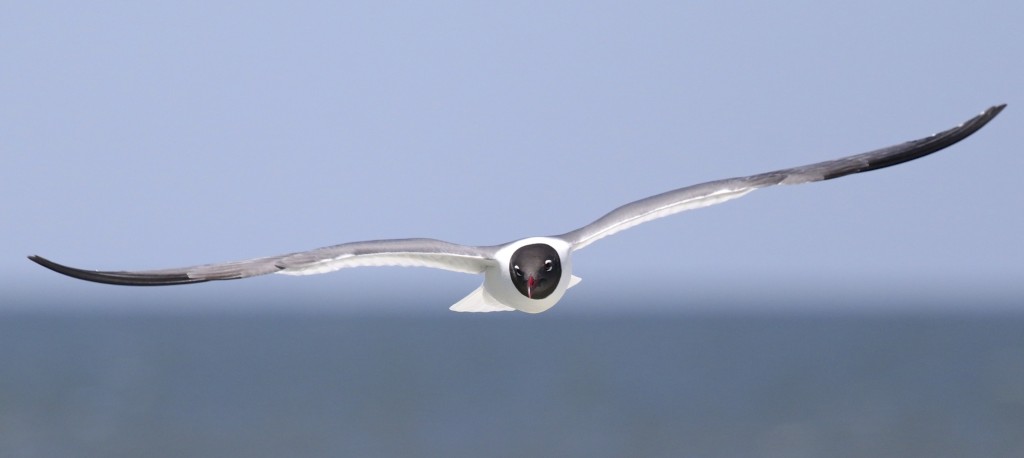 So, Tricia and I spent a three day weekend down at the shore, and although the trip did not revolve around birding, we got plenty in. Our first stop was in Rehoboth Beach Delaware, where we paid my Aunt Kathy and her wife Muriel a long overdue visit. We had a great time while we were there and we all did some birding early Saturday afternoon while walking the newly completed trail in Cape Henlopen State Park that connects Rehoboth Beach to Lewes.
CAPE HENLOPEN STATE PARK, 6/14/14
We were not on the trail very long when we had one of the highlights of the day – I reached a birding milestone by seeing my 300th life bird, which happened to be a Blue Grosbeak: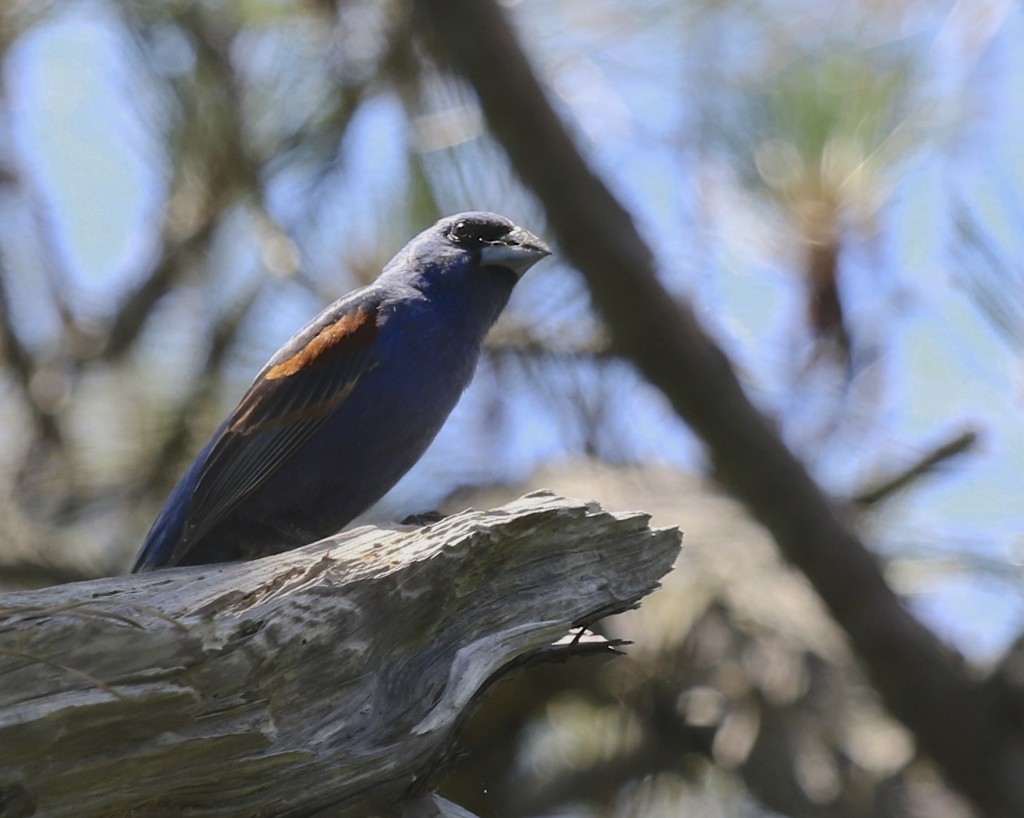 I would have liked to get a better shot of my 300th lifer, but the early afternoon sun was a bit harsh, so this is my best effort. We were excited to see good numbers of Snowy Egrets, several Osprey, and a single Black Skimmer. There were many terns present, and I believe most of them were Forster's Terns, with at least one Common Tern also. These are not birds that I am very familiar with, so there is a lot of uncertainty there. Willets were numerous and often in close enough for photos: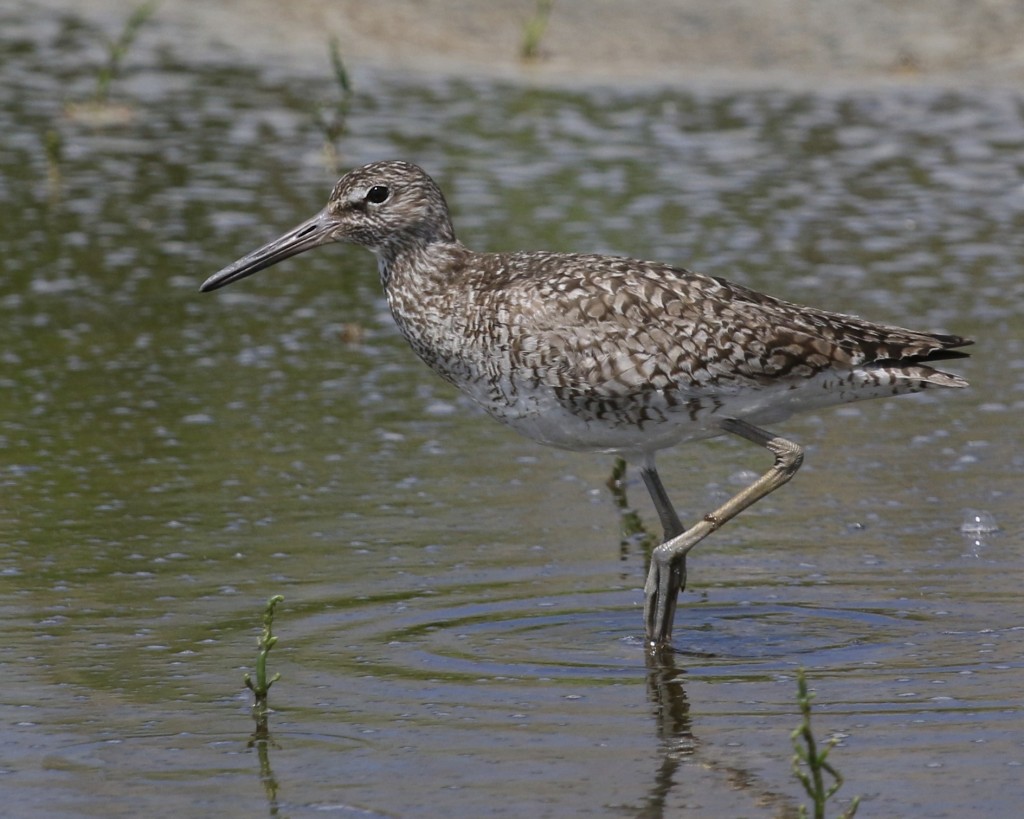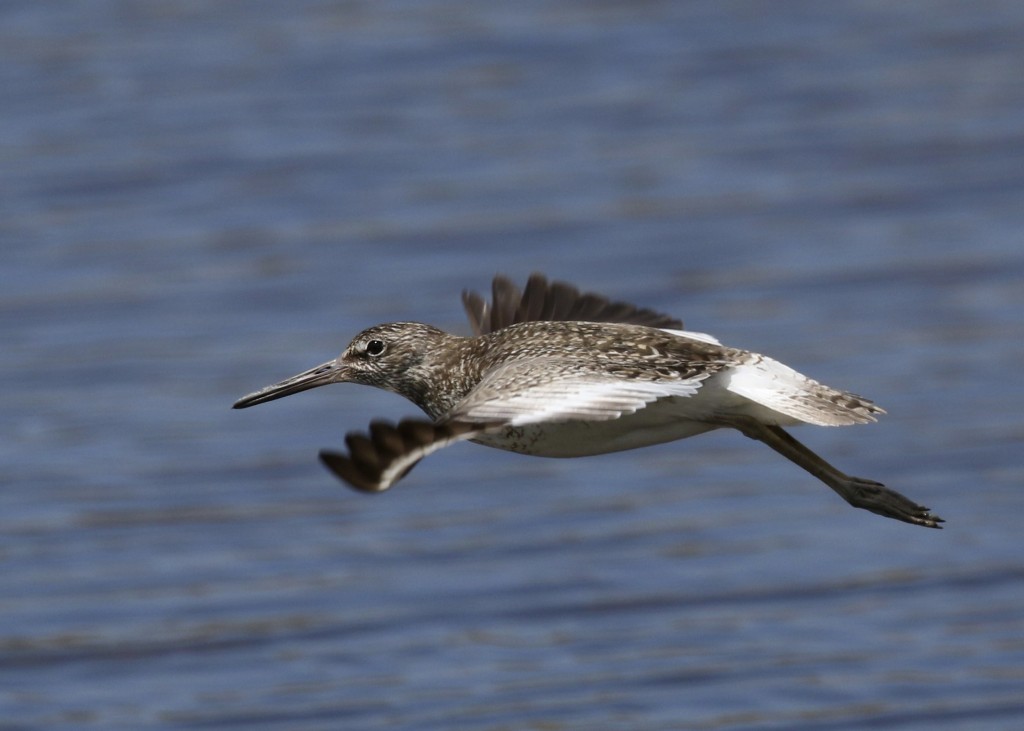 Another highlight of the afternoon was second life bird for me which also presented the best photo op of the day: a Brown-headed Nuthatch.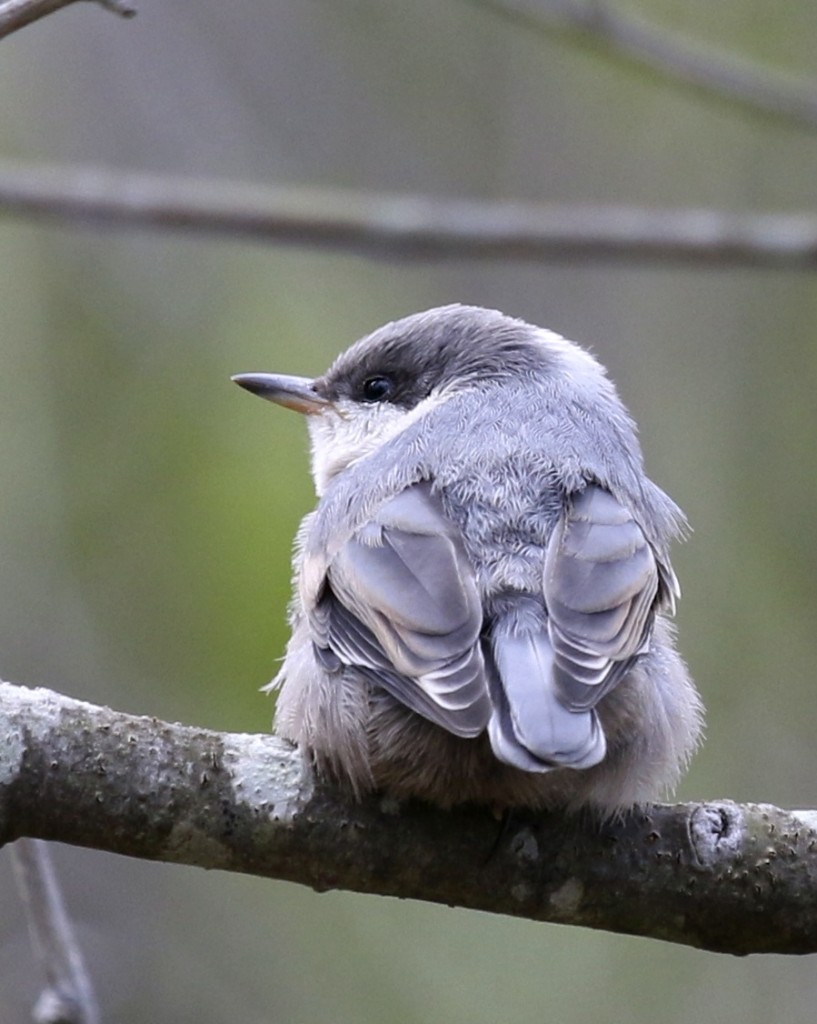 CAPE MAY POINT STATE PARK, 6/16/14
On Sunday, the only birding we did was during the ferry from Lewes DE to Cape May NJ. The only noteworthy birds during the ferry ride were three likely Wilson's Storm-petrels. I say likely because these are birds that I have no experience with. Looks were very distant and at the time I had no idea what they could be. I snapped some ID shots with the camera and later found out that the Wilson's is the most likely storm-petrel to be seen on those waters, and also that their flight style, which is low and back and forth across the water stopping from time to time, helps to rule out Leach's Storm-petrel (which flies more like a nighthawk with deep jerky wingbeats).
Monday morning we headed over to Cape May Point State Park and walked the trails for a bit, where the highlight was a tern I could actually identify. We had a single BLACK TERN that proved to be one of the most difficult birds I've ever tried to photograph. For some reason, when that bird was in flight, my camera could not distinguish it from the background. The result was MANY blurry photos. And, even if the bird was in focus, it was tough to get the catch light in the bird's eye. Anyway, enough whining about it, here are my best shots: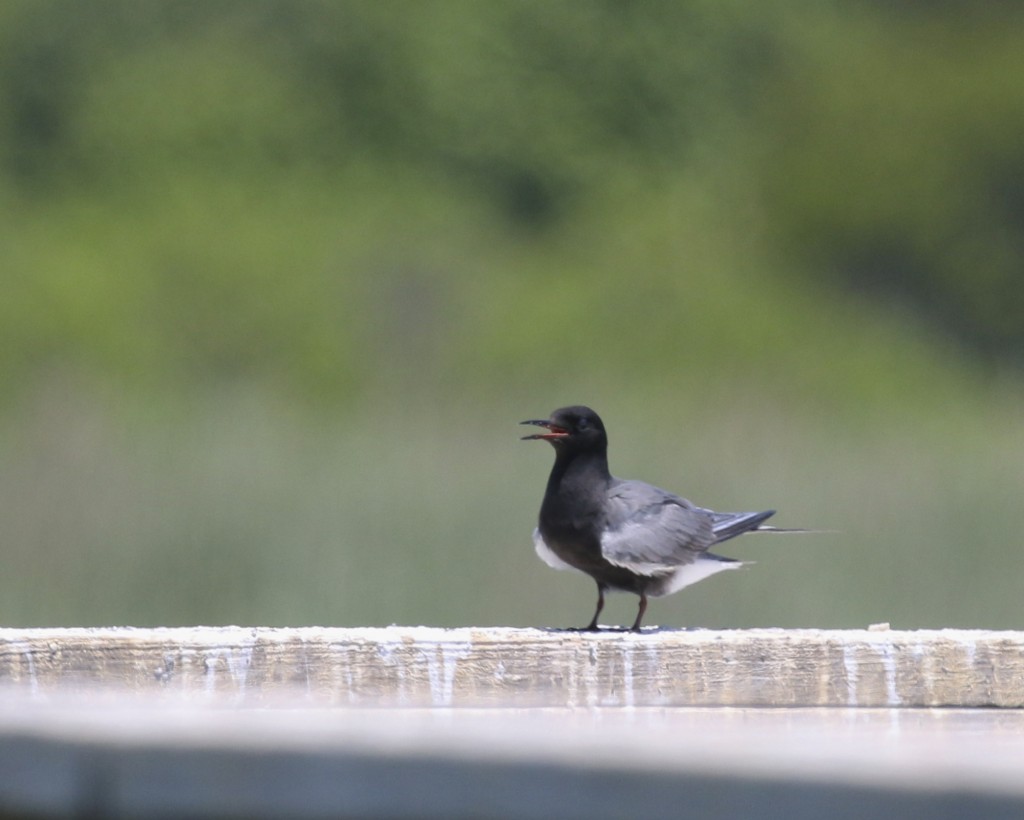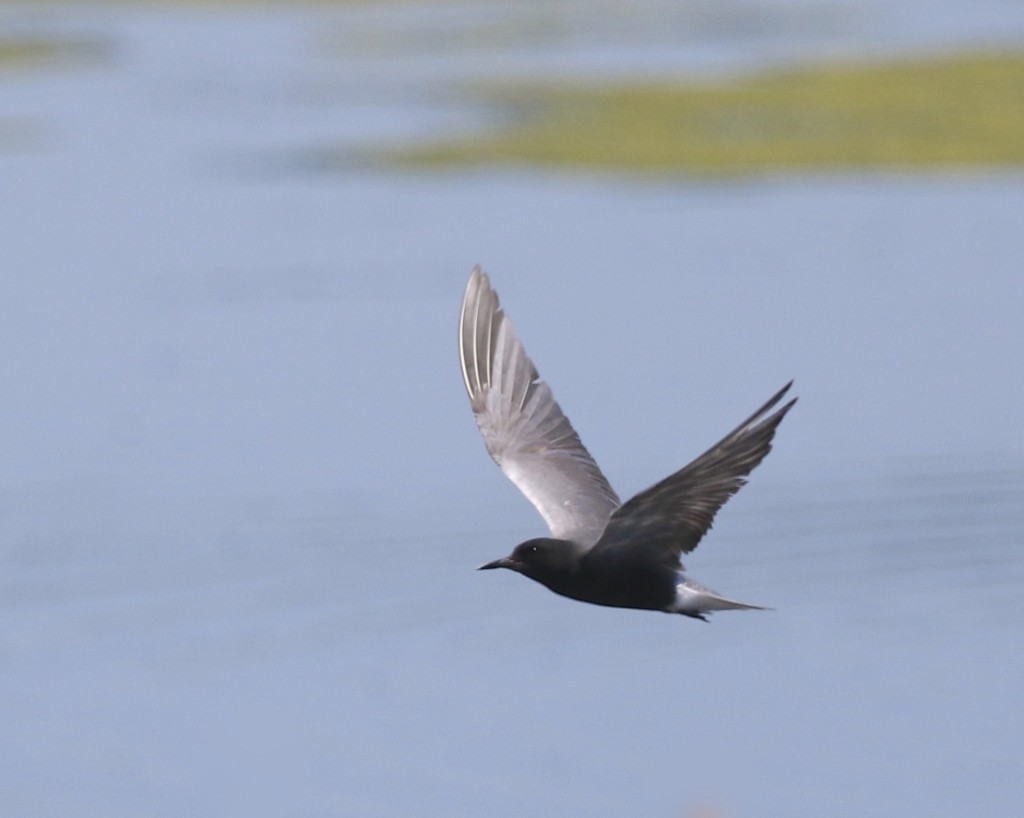 While shooting the Black Tern, we also had a Great Egret come in close: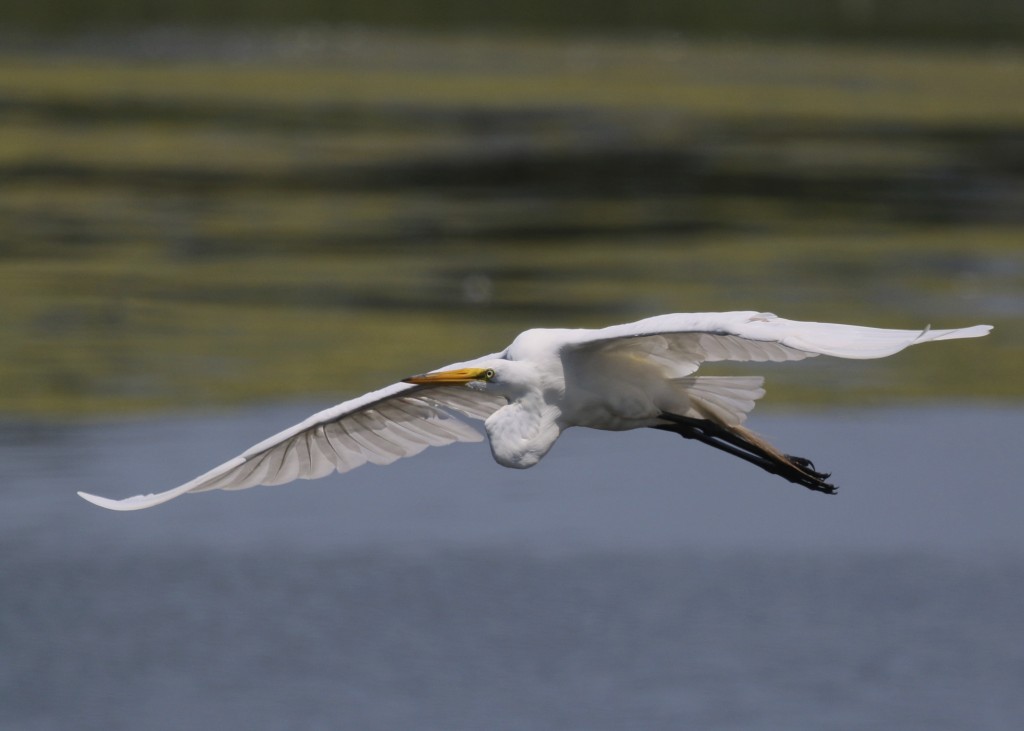 In the afternoon, we headed home with plans to stop at the Edwin B. Forsythe National Wildlife Refuge, where we drove the 8 mile loop.
EDWIN B. FORSYTHE NATIONAL WILDLIFE REFUGE, 6/16/14
The Edwin B. Forsythe NWR was by far our most productive birding of the weekend. Things started out well when just off the dock at the start of the loop, we got super looks at a Marsh Wren doing the splits: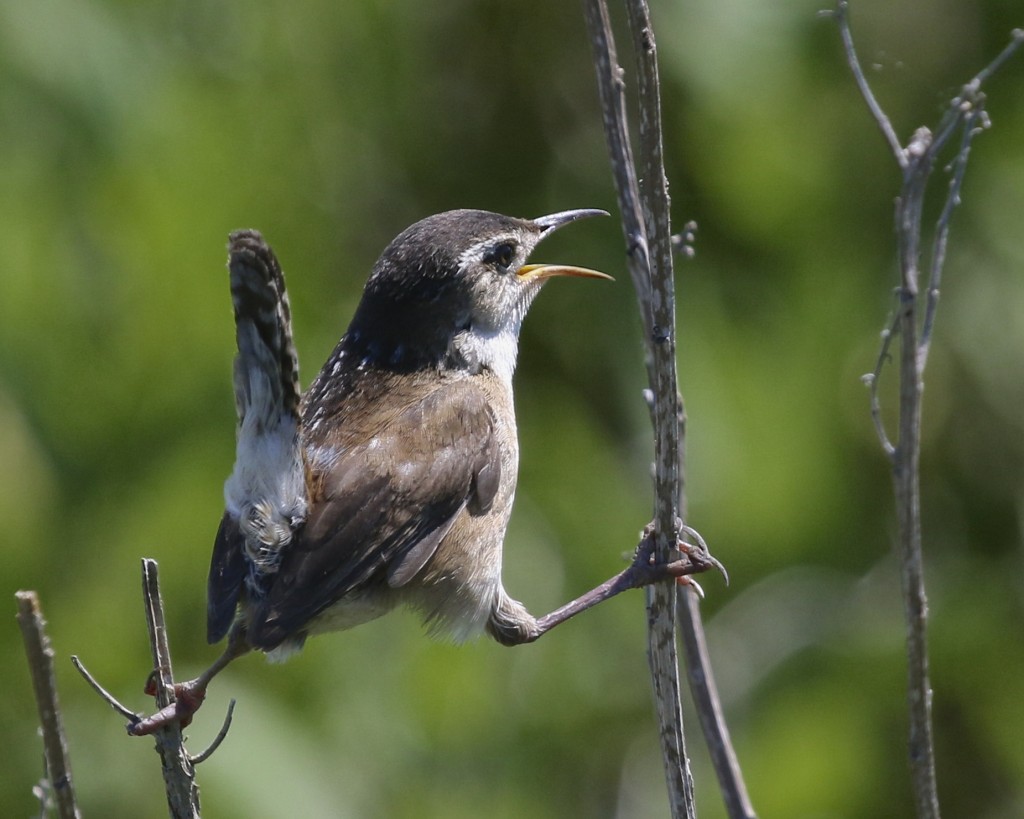 Moments later we saw a pair of CLAPPER RAILS, yet another life bird for the weekend: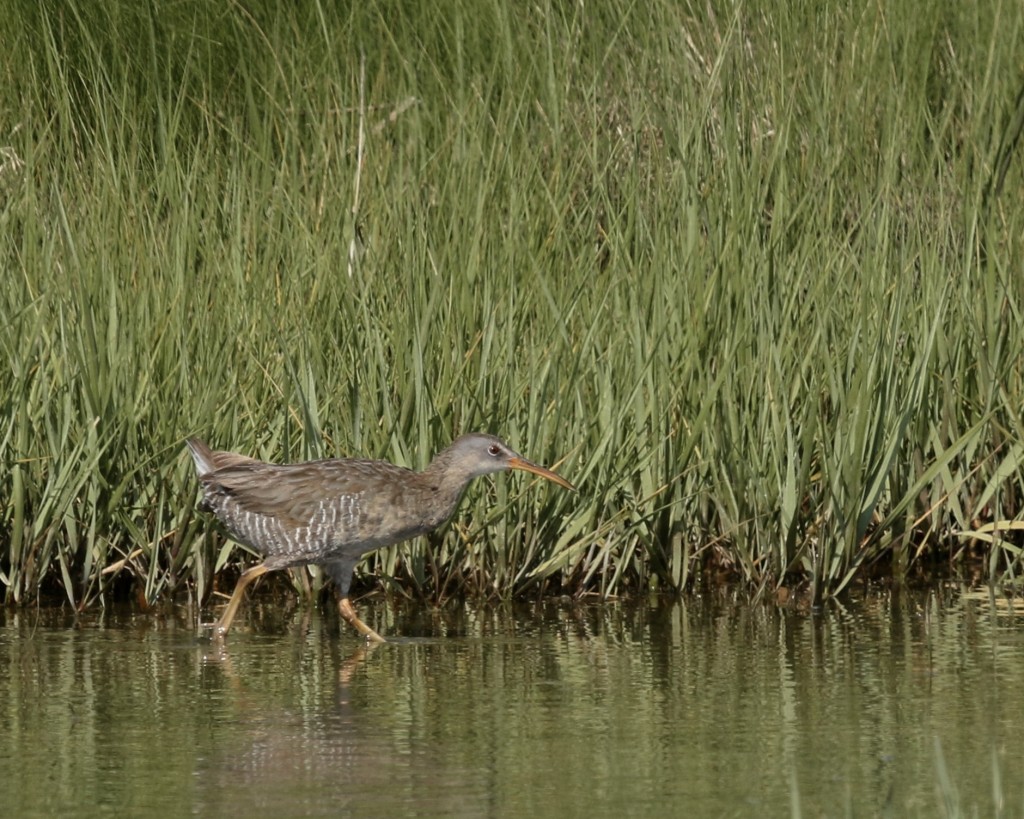 As we started our way around the loop, I was hearing a call that I'd never heard before. We stopped the car and I found the source: a SEASIDE SPARROW! Another life bird!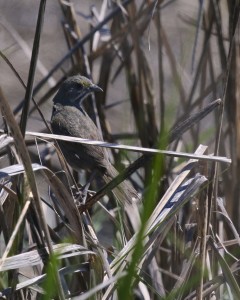 We continued around the loop and although we did not have any out of the ordinary birds, we got plenty of great looks at some fabulous birds. I finally got a decent shot of a tern, I believe this is Forster's Tern: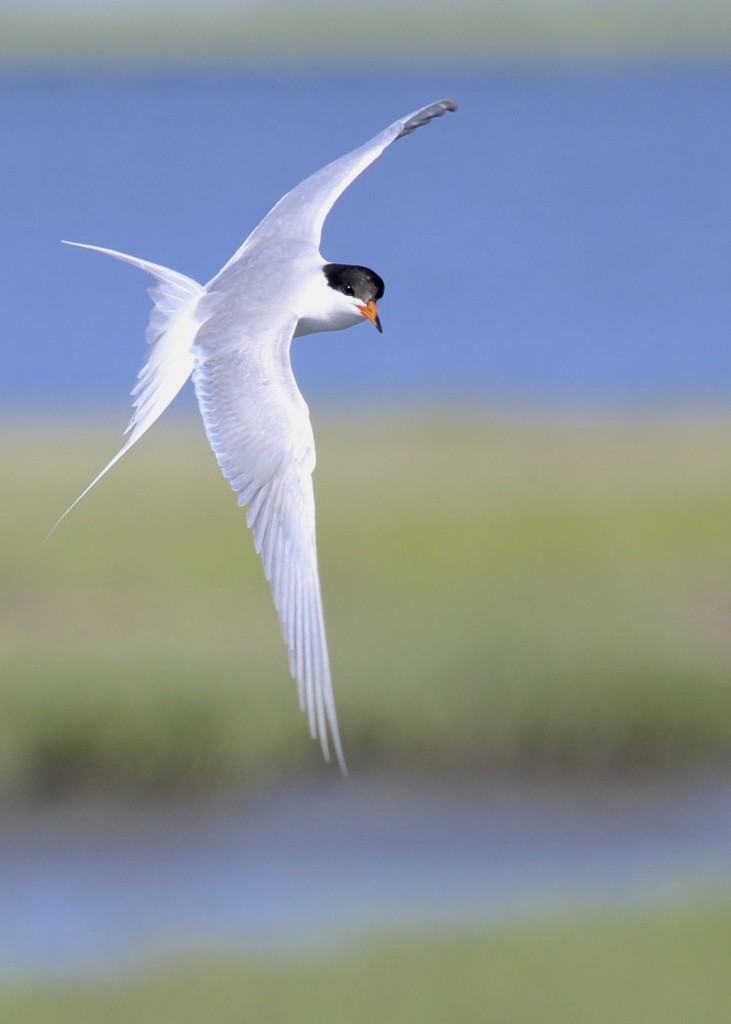 I also got decent shots of a couple of my favorites; a Black-crowned Night Heron and a Glossy Ibis.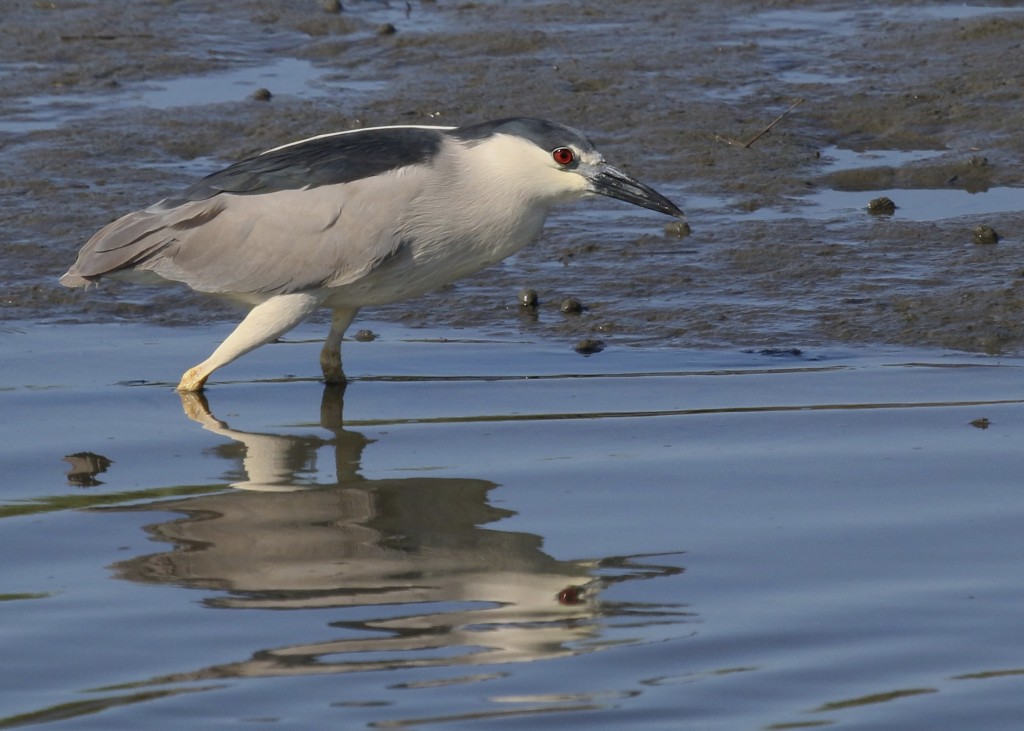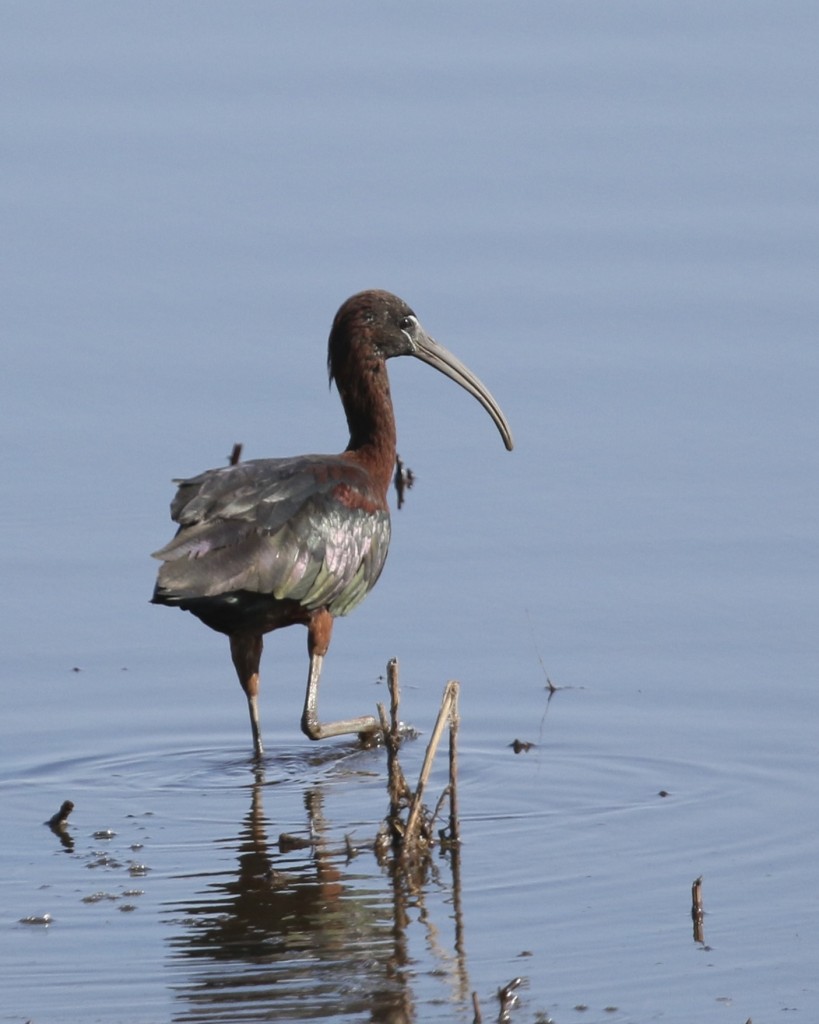 Most of the way around the loop, I was hoping for a close look at a BLACK SKIMMER. Finally, while shooting the above night heron, a skimmer flew in nearby…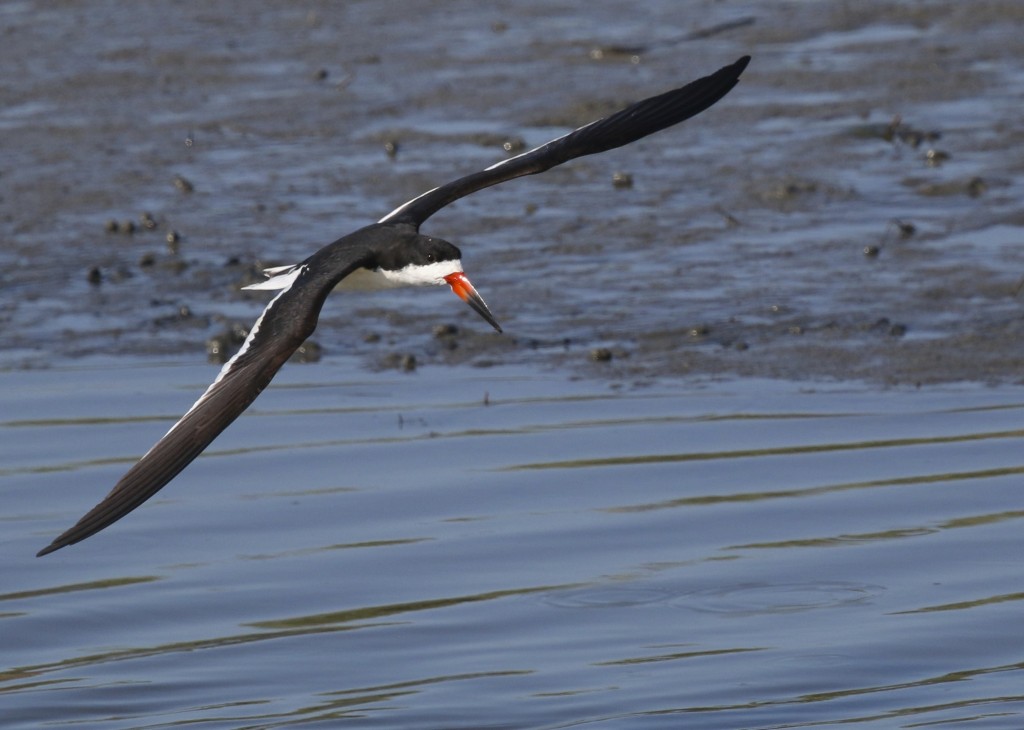 …and I was able to get a shot of it doing its thing:
What a great weekend with some awesome birds! It was a shame for it to be over and have to drive home on a Sunday night…