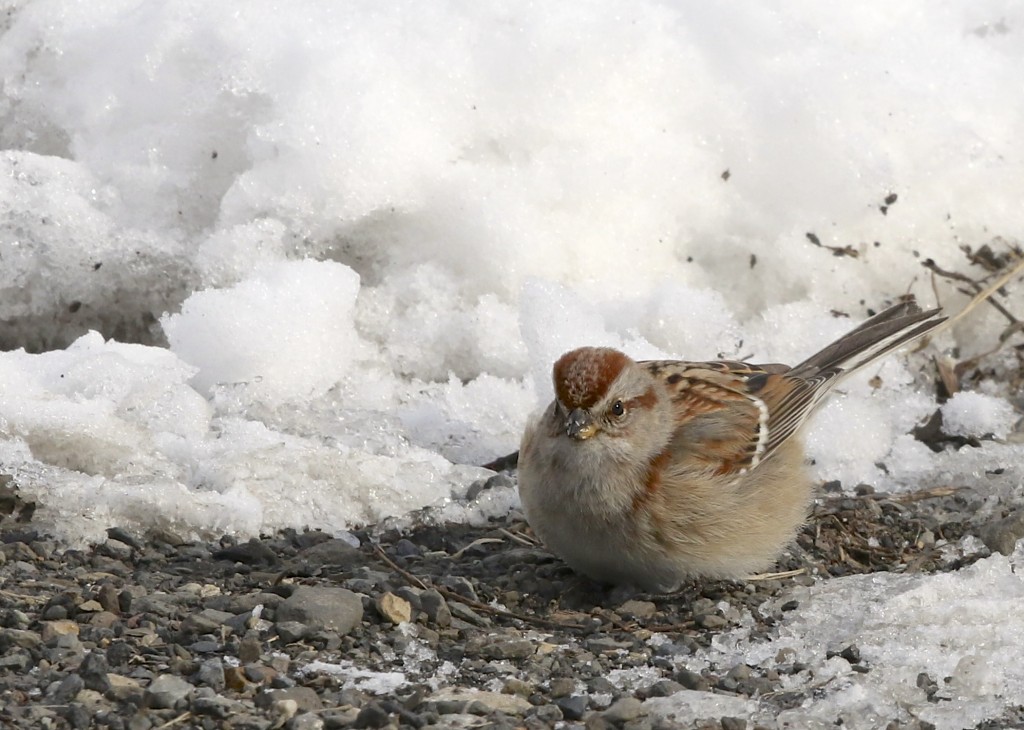 Karen Miller and I decided to start the morning of birding off with some snowshoeing at the Winding Waters Nature Trail at Wallkill River National Wildlife Refuge. Unfortunately, the frozen crust of ice on top of the snow made every step we took so loud that there was no way we were going to have any success birding. Fortunately a truck had been down the trail, so we decided to forego the snowshoeing a just walk in the tire tracks instead.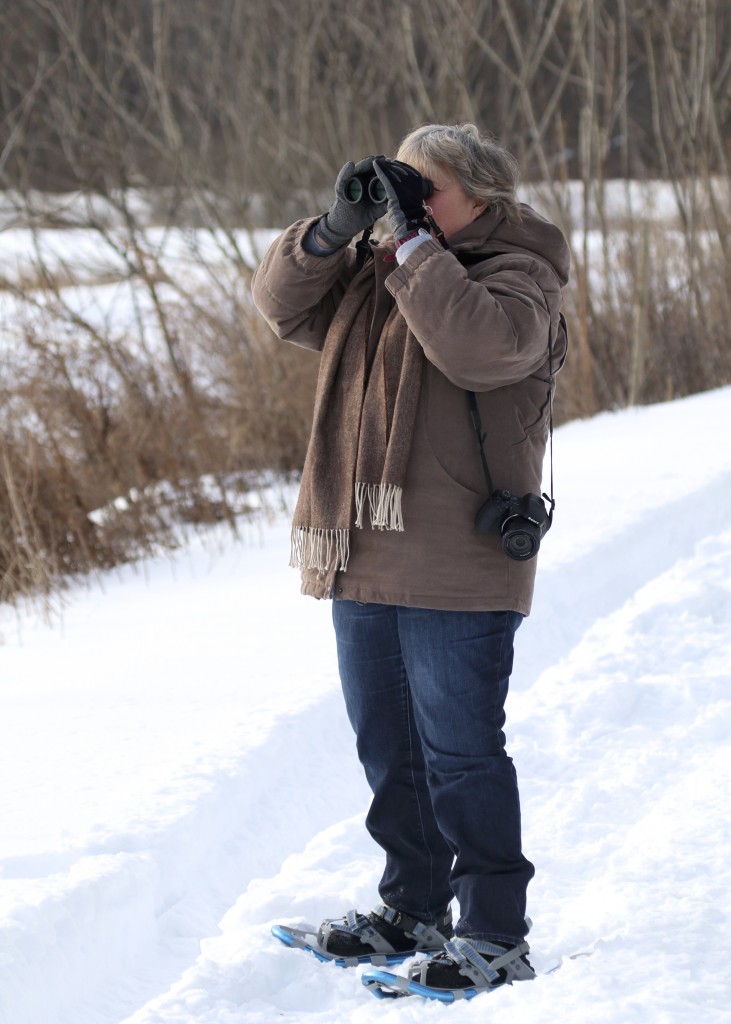 We saw and heard many of the expected species, but our best moment on the trail was not bird related. On our way back, Karen spotted a beaver working hard on a tree on the far side of the Wallkill River. We watched and took photos of this critter for a good while, fascinated by it. In the field, it was really just awesome to see this animal. In photos, however, the beaver is not the most handsome of creatures: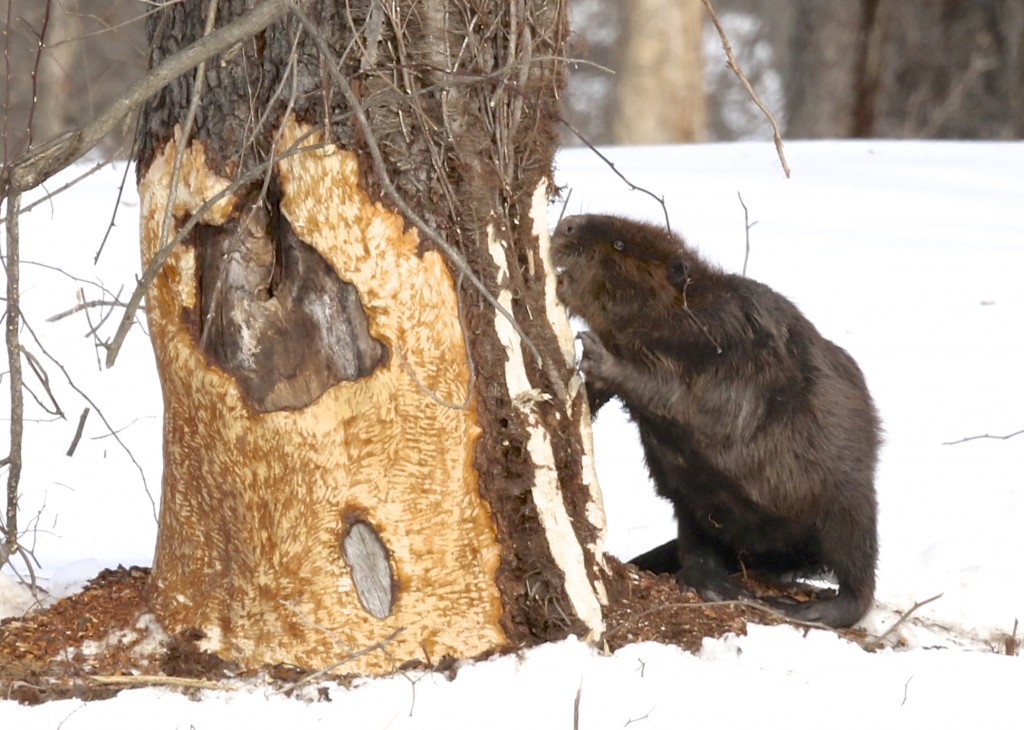 Another highlight for me was watching as a Northern Harrier  successfully chased down an unidentified songbird. The harrier made such acrobatic maneuvers in order to successfully kill its prey – the songbird dove down into the brush and the harrier somehow came to a quick stop, changed directions quickly a couple of times and then pounced on the bird. Here is the Northern Harrier flying away with a firm grip on the songbird:
On our way out we made a quick stop at the viewing platform by the Liberty Loop, where not much was flying so we decided to make a few stops in the Black Dirt Region on our way back. We made a couple of stops and Karen got to see the Lapland Longspurs I had seen the evening before, as well as a good number of Horned Larks and some Snow Buntings too.
We headed our separate ways and I took the long way home winding through the Black Dirt. In Goshen, I got lucky and found a nice flock of Horned Larks (with a couple of Snow Buntings in tow) AND another 5 Lapland Longspurs!  This was my best opportunity to take photos all morning and I was happy with the results: