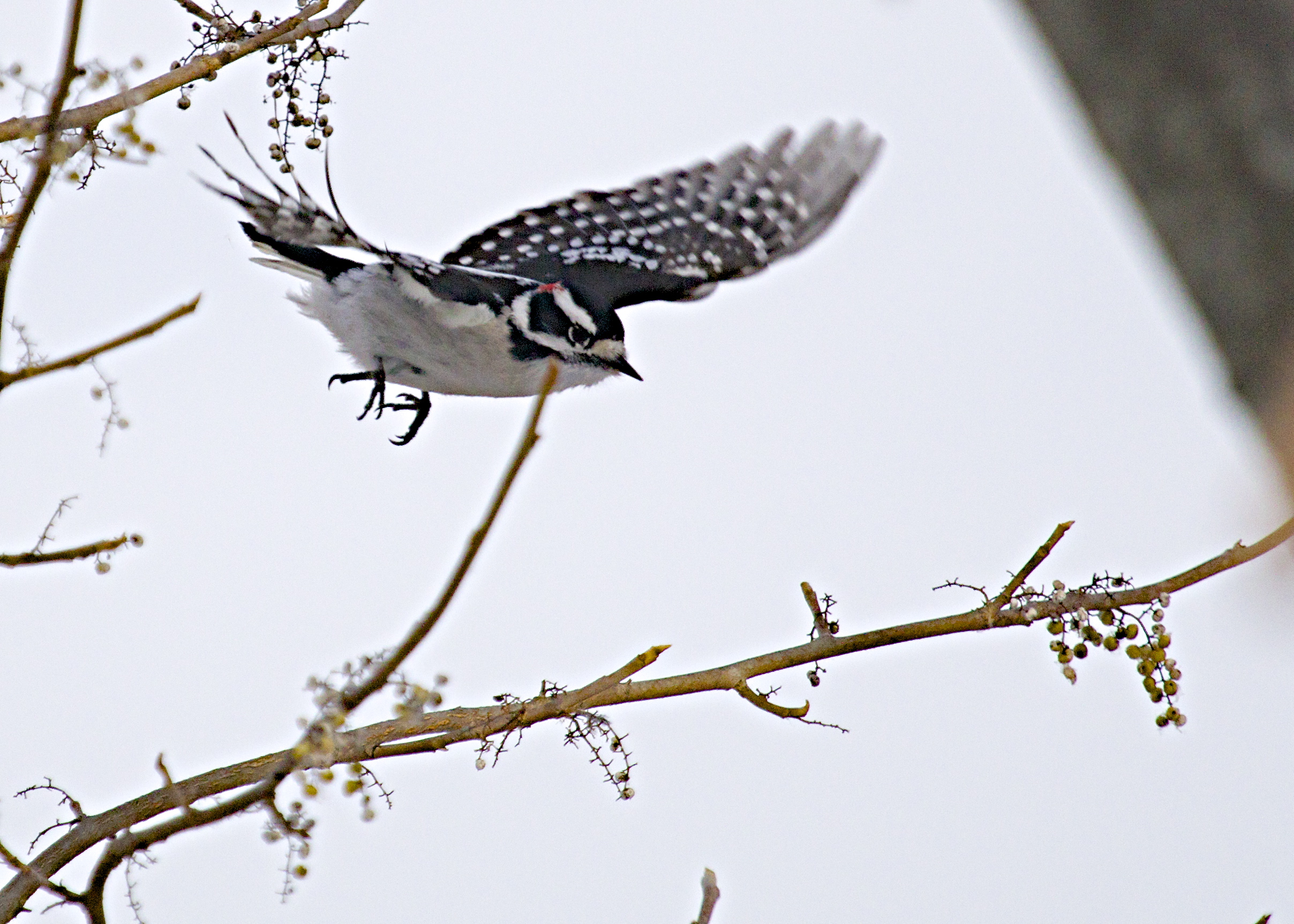 SATURDAY
With the days being at their shortest, Christmas on the immediate horizon, and the cold gray evenings we've been having, I have not gotten much birding in during the week. So, when Saturday finally rolled around, I was dying get out. I met up with Karen Miller at Wallkill RIver NWR early in the morning. It was a warm, beautifully sunny morning. We walked part of the loop but it was not very birdy and walking in the melting snow was taking the fun out of it for both of us. We decided to jump in our cars and hit a few spots. As we were getting in our cars we had our best bird – a light morph Rough-legged Hawk.
We headed over to Missionland Road, where Rob Stone told me he had Snow Buntings and Lapland Longspurs the day before. We mostly struck out, finding only a small flock of Horned Larks.
Next we went to Skinner Lane, where there was much hunting going on and the road still had enough snow on it to make me nervous about driving on it.  We decide to head over to Goshen to hit 6 1/2 Station Road Sanctuary. This was the best stop of the morning, with the highlight being a small group of American Tree Sparrows. I tried in vain to get a shot of one of them, but they would not cooperate.
It was a nice day to be out birding, but it was also frustrating for me because it was a beautiful sunny day I would have loved to have seen some more birds and to have taken more photos.
SUNDAY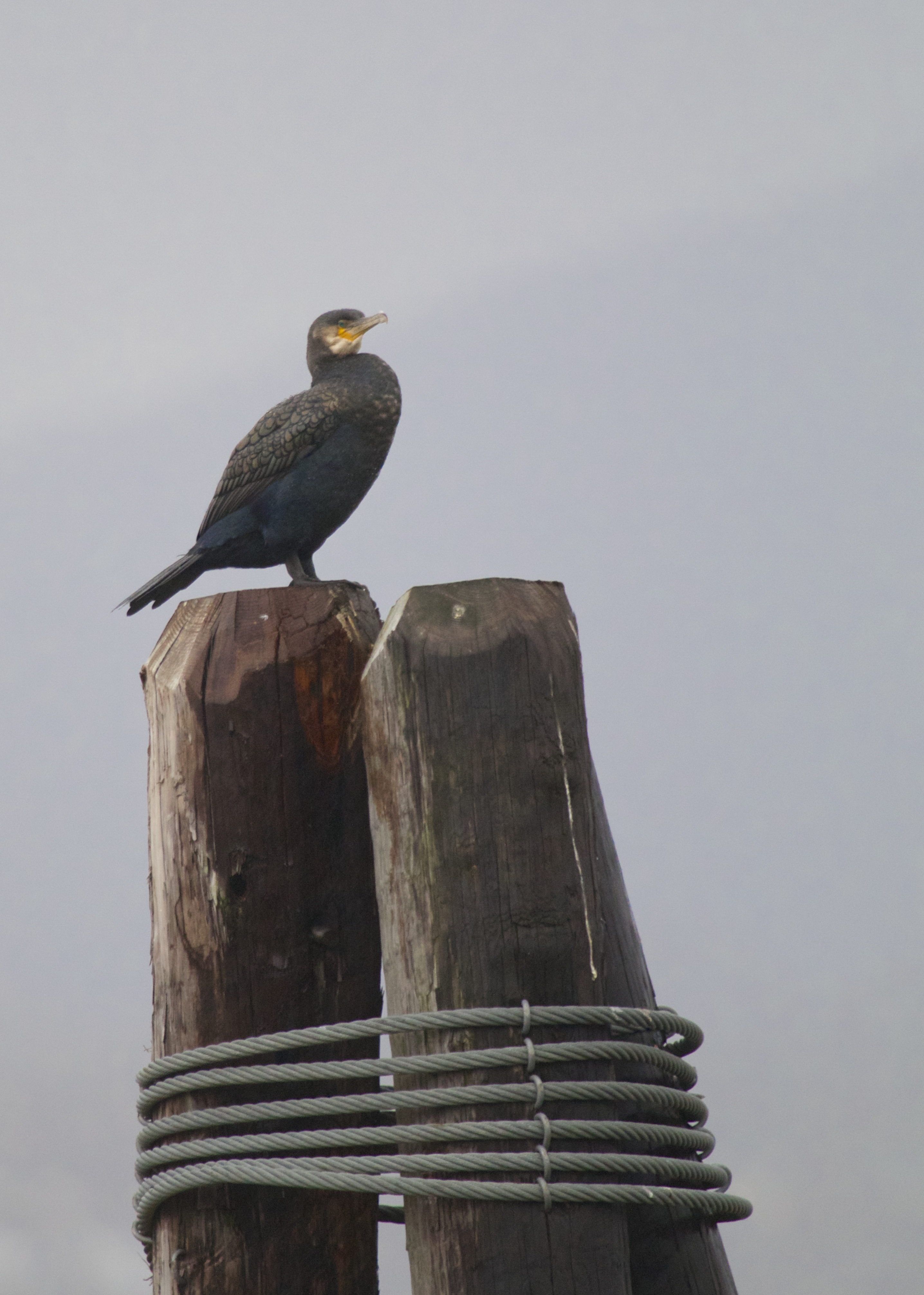 Sunday morning was gray and cloudy, with light rain falling. I was heading up to the Shawangunk Grasslands NWR as the rain seemed to be getting heavier. I pulled over and checked the radar, and saw that bands of rain were passing to the north. So, I reconsidered and decided to bird the Hudson River instead. My first stop was in Newburgh where I birded from the Beacon Ferry parking lot. It was still raining, so I stayed in the car mostly, getting out from time to time. I had a single Common Merganser and a Double-crested Cormorant as well. I also really enjoyed seeing the Greater Black-backed Gulls among the Ring-billed Gulls and Herring Gulls.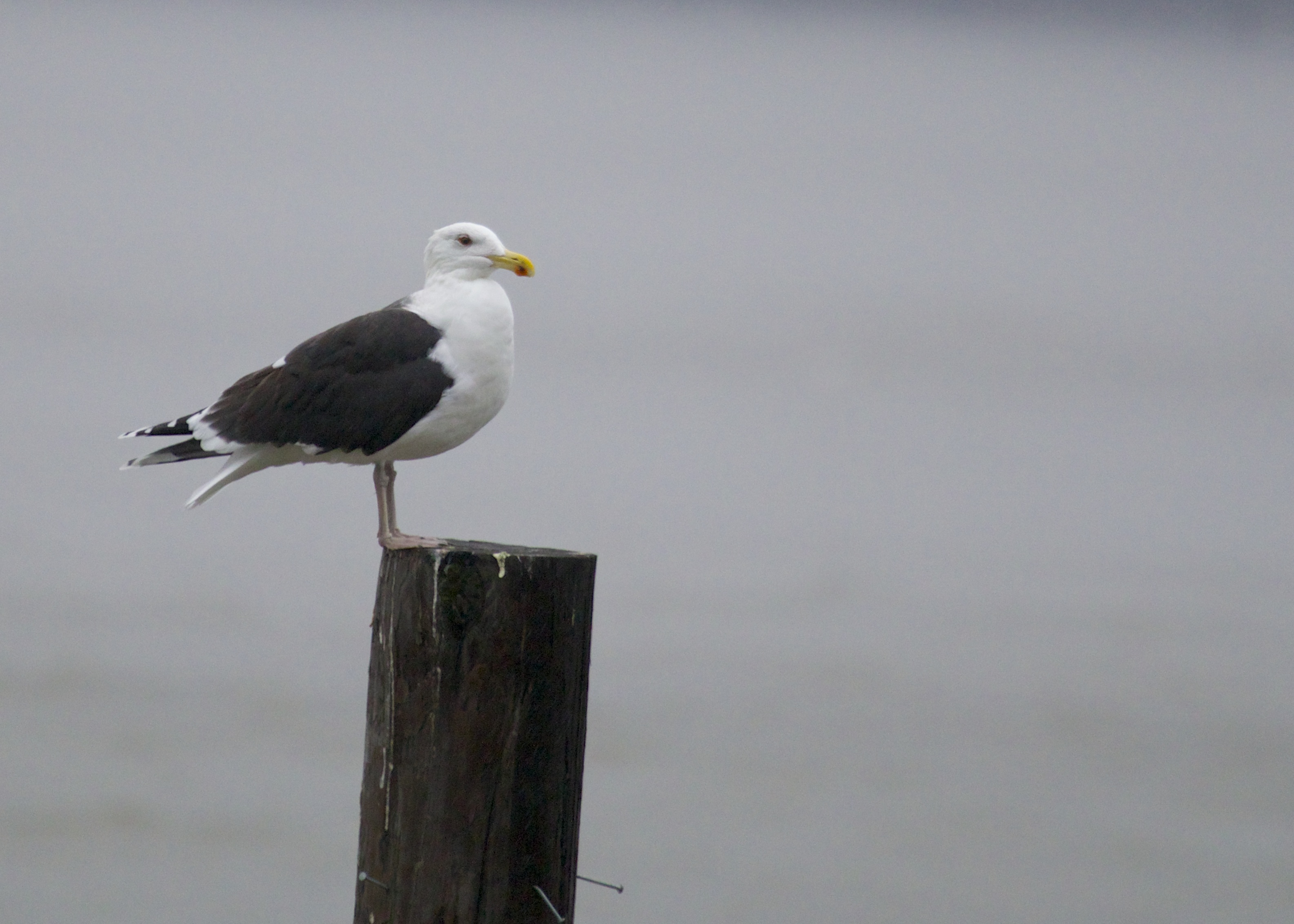 I wanted to go to Croton Point Park next, mostly because I had never been there. I made a quick stop at Plum Point Park on the way, where I had an additional 10 Common Mergansers and an adult Bald Eagle, perched way off in the distance.
Croton Point Park was pretty good birding but not great for photography. I had a nice showing of songbirds as well as a Cooper's Hawk around the feeders at the Nature Center. On the river I had 22 Buffleheads, 2 Common Mergansers, and a single Common Goldeneye. The Common Goldeneye very distant and I watched it for a long while hoping it would come in a bit closer. It was not until I got home that I figured out that the bird was likely a first winter female Common Goldeneye.