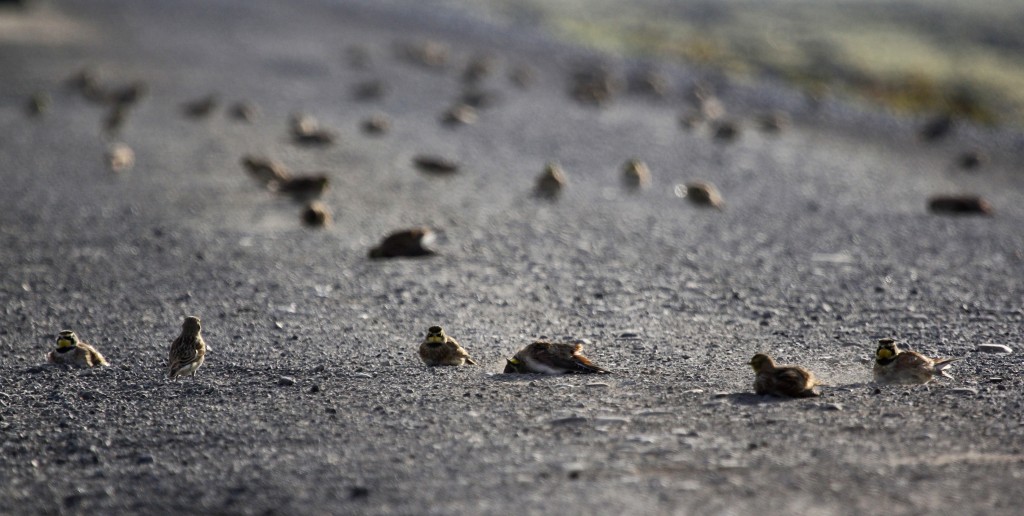 On Sunday morning I was birding out at Indiana Road. I had pulled to the side of the road to get a look a several Horned Larks on the dirt road. Before I knew it, I had larks in front of me and behind me, probably close to 100 birds in all. The larks were taking a dust bath, a behavior that I find fascinating.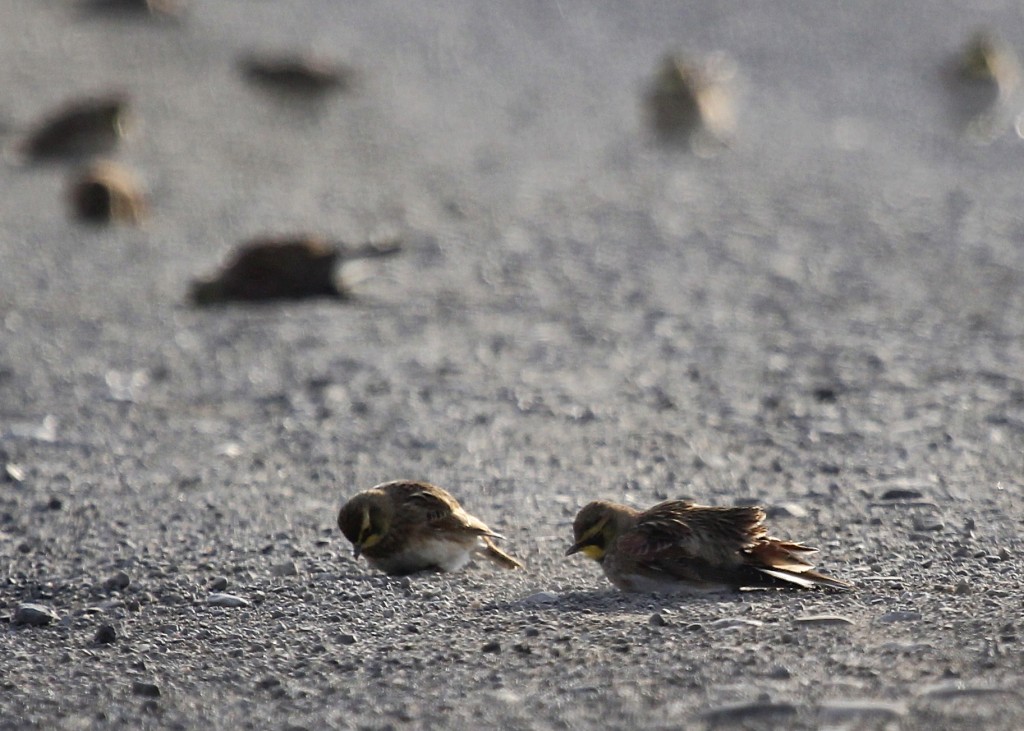 DUST BATHING
Birds take dust baths to maintain their plumage. They will scratch out a small depression with their feet and then get very low to the ground while wriggling their bodies and flapping their wings. This raises up the dust which falls between feathers and to the bird's skin. Afterwards the bird will typically shake vigorously and then preen.
The dust bath helps the birds to maintain a proper amount of oil on their feathers. The dust absorbs unwanted oil on the feathers and also helps get rid of dry skin and debris. It may also help keep bird lice, feather mites and other parasites in check. Regular dust baths will keep the bird's plumage both clean and flexible.
According to Wikipedia, dust bathing is a social behavior for some birds. I like this idea, and seeing all the Horned Larks dust bathing together makes me want to believe that there is a social element to this behavior in addition to the obvious hygienic element.
Sources:
Outside My Window Blog by Kate St. John