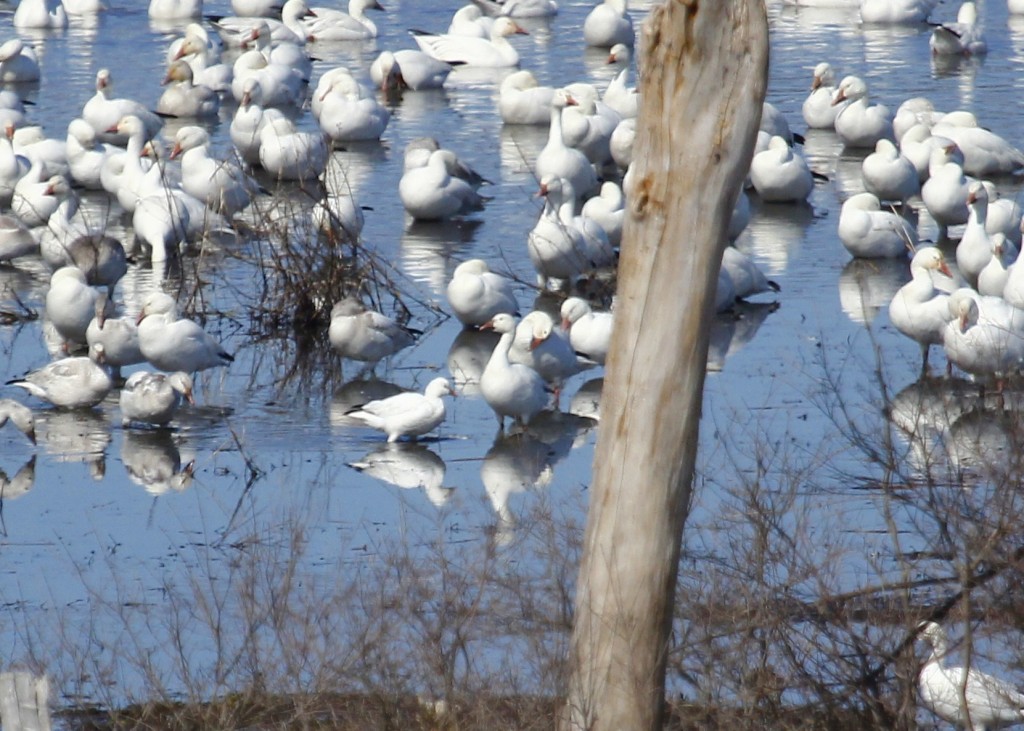 I made my way out to the Camel Farm this morning, stopping at some of the likely places to find geese, but did not have any luck. The Camel Farm was another story, with approximately 3,000 Snow Geese and more than a few birders present. After about an hour of scanning the Snows for Ross's Geese, a birder that I don't believe is local and that I've never met, located a Ross's Goose. We got distant but good looks at this bird that I believe is a first winter Ross's Goose. The bird was noticeably smaller than the surrounding Snow Geese and the more round head and smaller bill were easy to see. The bird also had a gray wash at the base of the neck, which matches the first winter bird as shown on page 43 of The Crossley Guide. We lost the bird the next time the birds picked up and flew. I tried for the next half hour or so to relocate the bird without any luck.
John Haas showed up not too long after that and located the adult Ross's Goose in the above photo. It was remarkable really, John found the bird inside of 10 minutes and the birds flew moments after he found it. Once the birds settled down again, John found the bird again, this time in probably less than 5 minutes! This time everyone present (there were many birders there) got a good look at the bird. Thanks again John!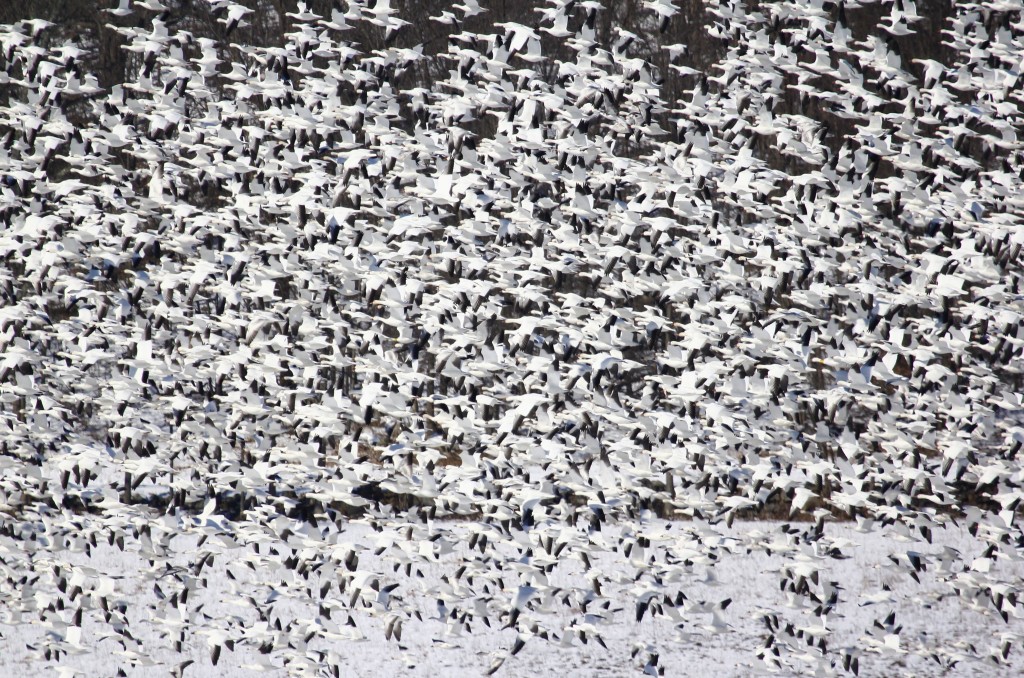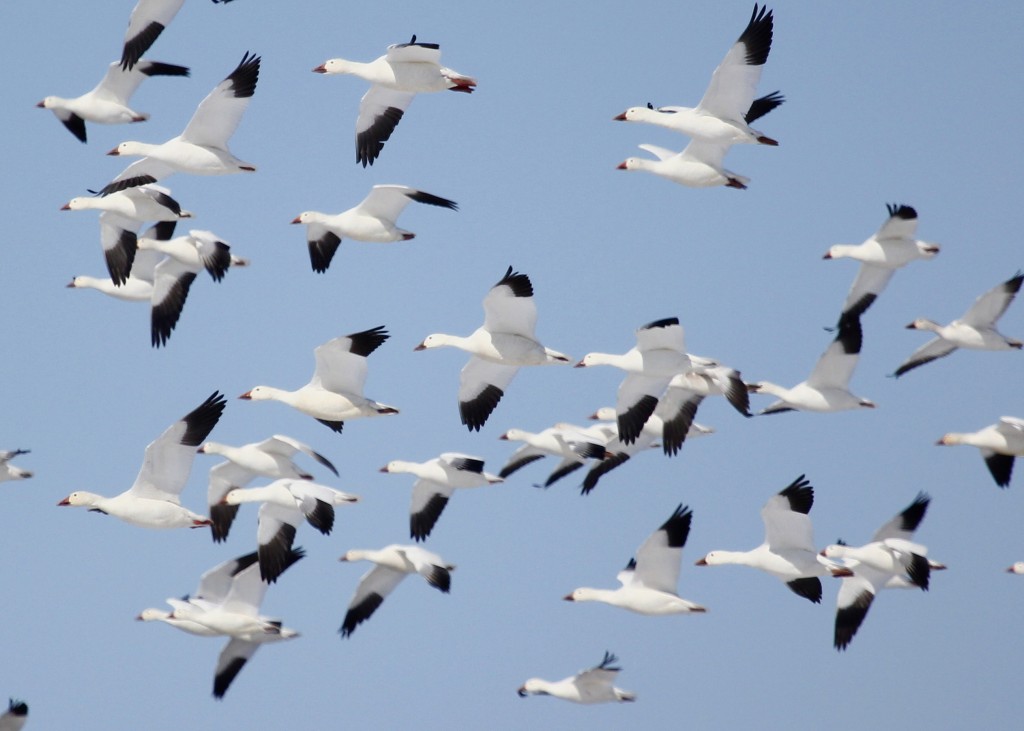 The other highlight of the morning was three Tundra Swans, also at the Camel Farm: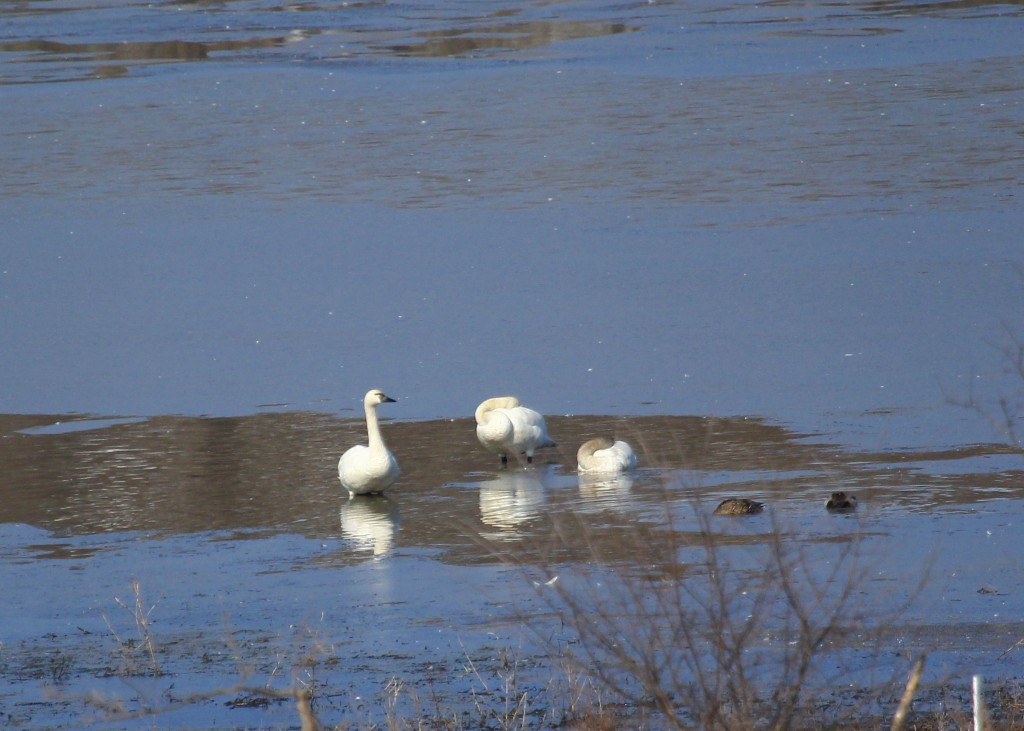 After the Camel Farm I went to my usual spot to try to get some photos, Wallkill River NWR. I walked part of the Liberty Loop and did well with seeing many ducks (two Northern Shovelers were my FOS), and I managed a couple photos of a male American Kestrel.