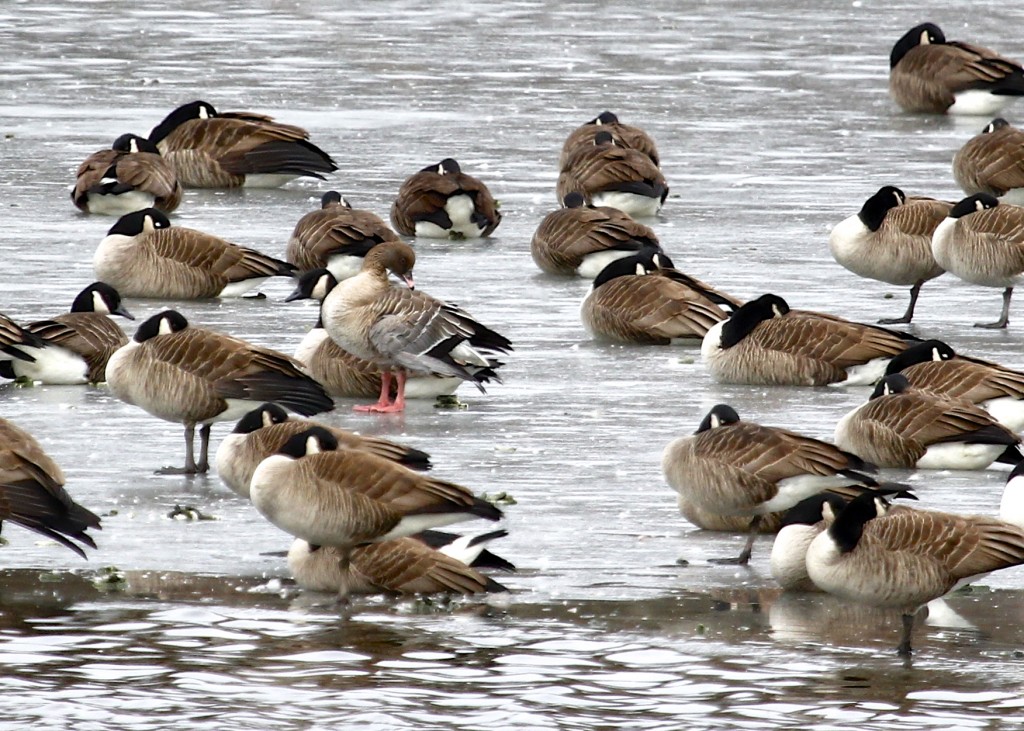 What do a Pink-footed Goose and a Golden Eagle have in common? I saw both of them in Orange County on March 2, 2013.
Wednesday through Friday evenings after work, I tried for the Pink-footed Goose that has been seen in the black dirt region of Orange County with no luck. The bird had been relocated several times by Curt McDermott, Rob Stone, and John Haas, but each day by the time I got out of work it had moved on. On Saturday morning Tricia and I went out to try for the PFGO. We hit all of the spots where the bird had been seen in the past few days but did not locate it. We ran into John Haas on our second visit to the Camel Farm and he reassured us that the bird would be found. We moved on and while we were at the Wallkill Wildlife NWR, John called – he had relocated the bird! We rushed over to join him and let Karen Miller know so she could meet us there. We all had good looks at this beautiful bird on the ice, preening away. The photos are a bit distant, but I really like to see this bird among the Canada Geese. It's interesting how easy it is to see how different the PFGO is from the Canadas, but how hard it is to initially pick it out from the crowd. Thank you to Rob Stone, Curt McDermott for keeping me posted of the birds whereabouts, and huge thanks to John Haas (The Bashakill Birder) for relocating the bird on this day, a life bird for both Karen and Tricia.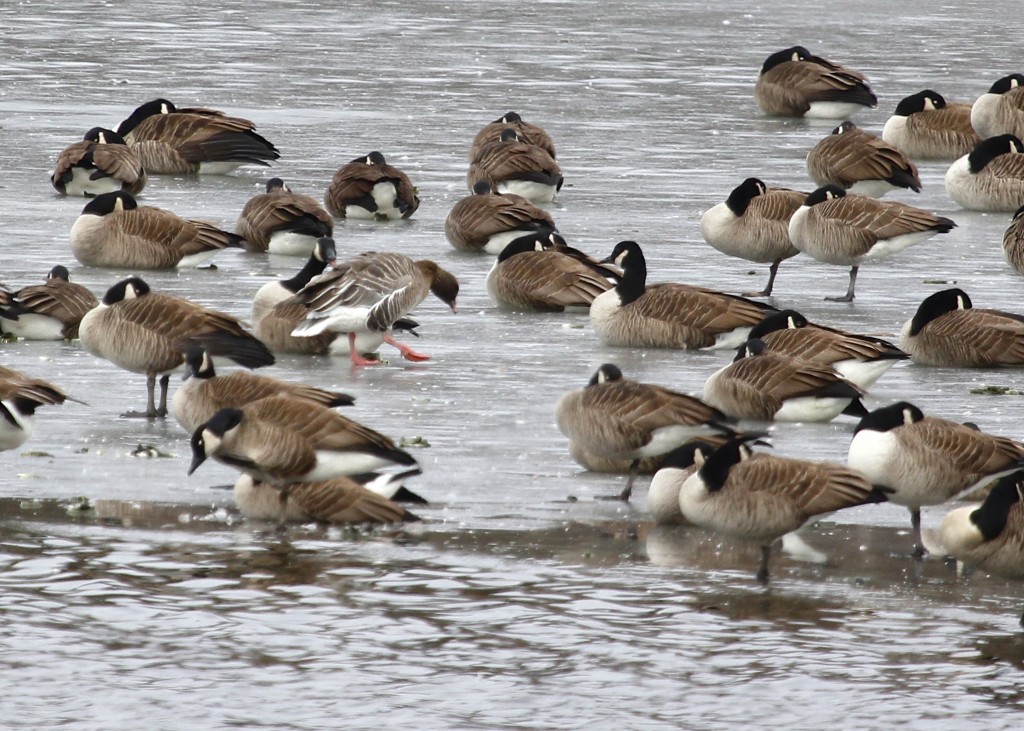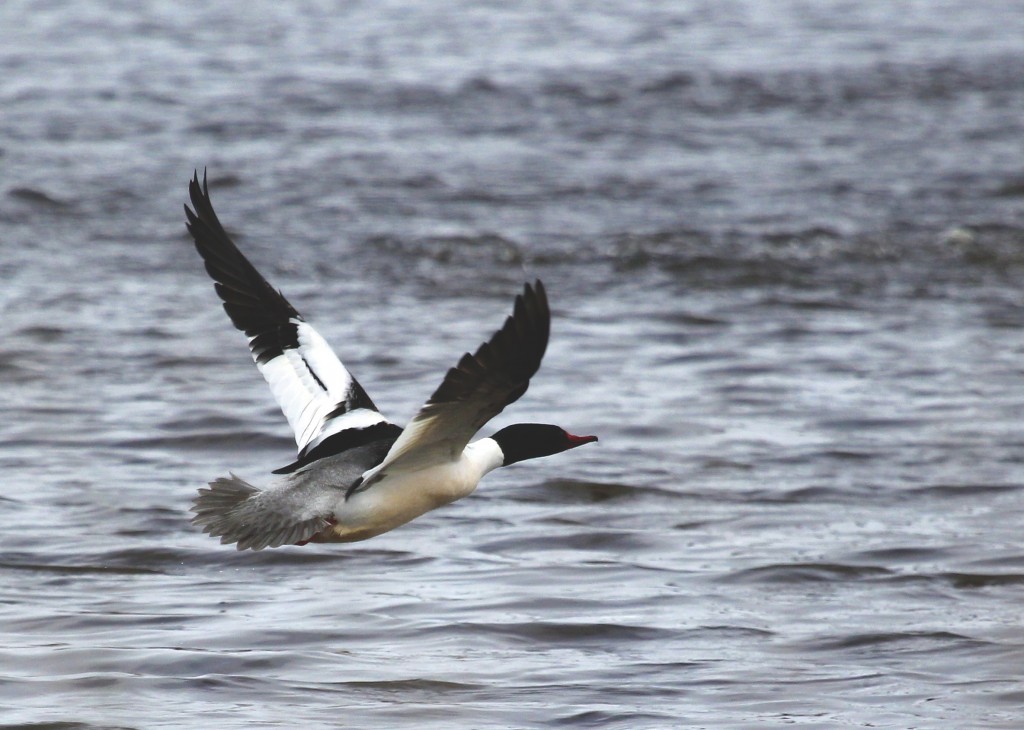 After the PFGO excitement, Tricia headed home and I headed out to the Basha Kill with Karen. We did well there, seeing many birds with the highlight being a pair of immature Bald Eagles flying over the kill, one of which was just a gorgeous bird.
We decided to take a drive and try for the Golden Eagle that has been seen at Storm King State Park. We were not entirely sure where the bird had been seen, so I was doing some research while Karen drove. We eventually found the correct parking area off of Route 9W and the task of finding the GOEA seemed overwhelming. We did not have much information to go by, just that a scope was necessary and that the bird had been seen in a pine tree between the parking area and the river. That is a lot of area to cover, it was really cold and windy, and it had started snowing. We were just about to give up on it when I located the bird in my scope. It was perched in a tree on the north ridge, pretty close to the river. It was a distant view, as expected, but what an incredible bird! This was my first time seeing a Golden Eagle perched and it was awesome.