*Click on photos to enlarge.*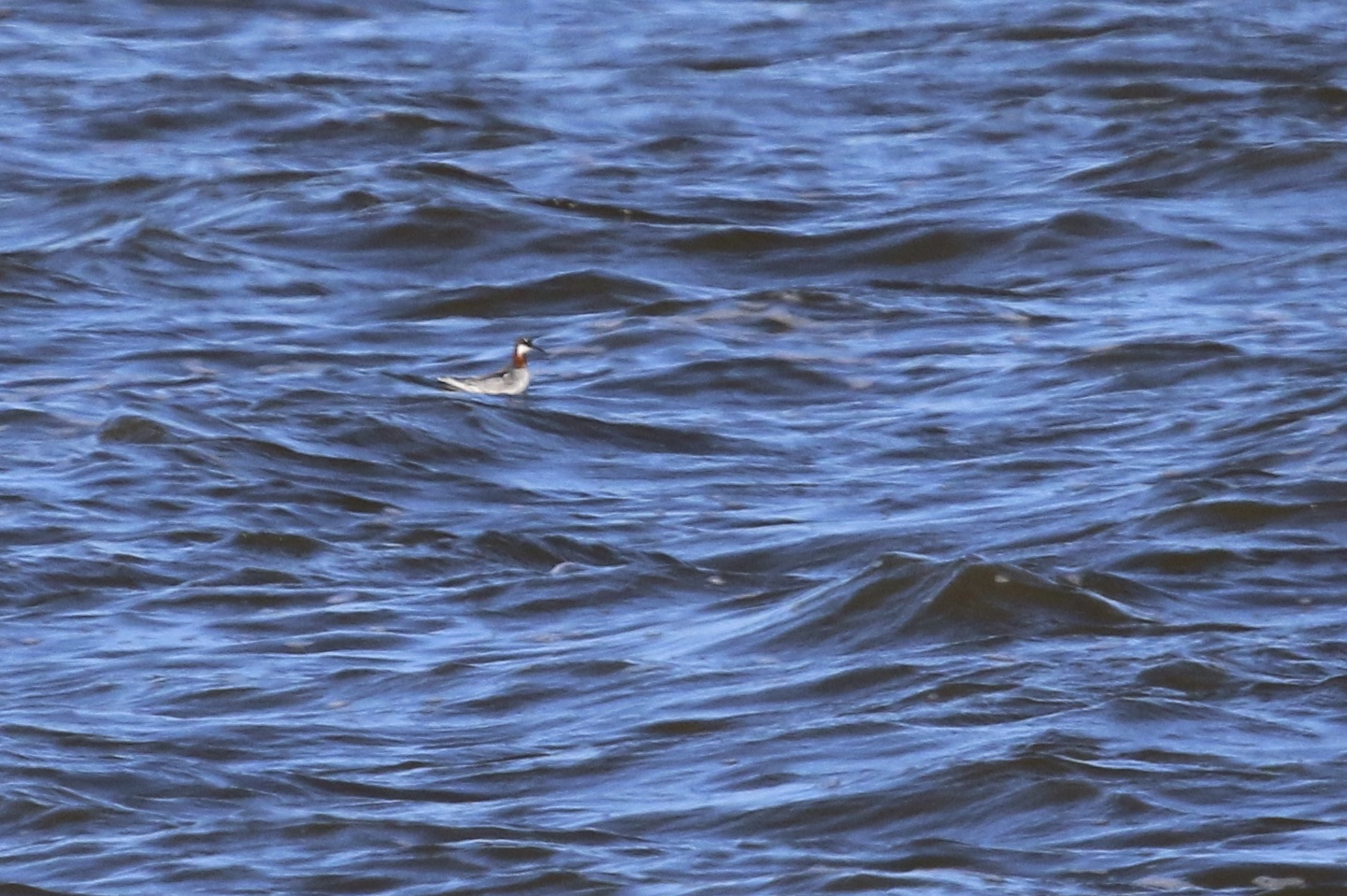 I was on my way out the door this morning when I I received a text from Bruce Nott saying he had a phalarope on Orange Lake. He had originally located the bird yesterday, but the bird was quite distant and it had not been determined if it was a Wilson's or a Red-necked. I made my way over and I was luckily able to locate the bird pretty quickly (that's a small bird on a big lake!). At first, the views were a bit distant but eventually the bird got a little bit closer for some better looks in my scope. I called John Haas to discuss the identification of the bird; he eventually joined me and arrived while the bird was still in relatively close. He immediately looked at the bird in my scope and identified the bird as a RED-NECKED PHALAROPE, noting the completely vibrant red hind neck – it was totally red, there was no white stripe down the center as you would see in a Wilson's Phalarope. In addition to this, the dark gray cap versus the pale gray cap of a Wilson's was easily discerned. I managed to get some photos, which was tough because I struggled just to find that bird in the camera! The bird was still quite distant for photos and all the shots in this post are heavily cropped. Huge thanks and congratulations to Bruce!
Please Note: ORANGE LAKE HAS NO PUBLIC ACCESS! The lake is private and there are no public viewing areas.