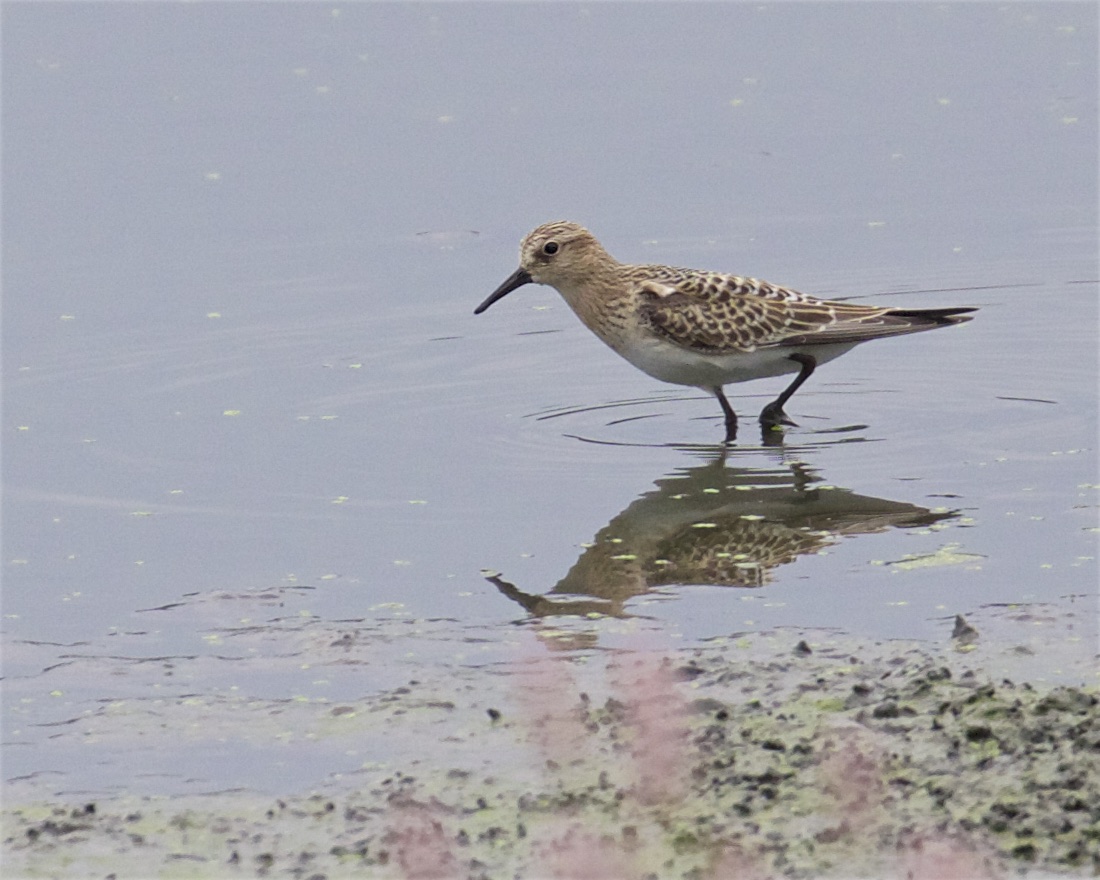 I ran into Karen Miller and Diane Bliss this afternoon – we were all heading in to check out 6 1/2 Station Road Sanctuary's Citgo Pond. We arrived at the pond and set up our scopes, and as luck would have it, the first bird in my scope was a beautiful BAIRD'S SANDPIPER! We were all super excited and enjoyed great looks in our scopes as we put the word out. John Haas, Bruce Nott, and Kathy Ashman all ran for the bird, which ended up being very confiding, allowing for great looks and some decent photos too. Shorebirds were numerous at the pond, here is our count:
Killdeer (6)
Greater Yellowlegs (1)
Lesser Yellowlegs (5)
Semipalmated Sandpiper (3)
Least Sandpiper (34)
BAIRD'S SANDPIPER (1)
Pectoral Sandpiper (1)
Wilson's Snipe (1)
What an excellent afternoon/evening of birding! I love this time of year!