During the week, I frequently leave work and go straight to the Wallkill River National Wildlife Refuge. I planned on doing just that today, but the route I take to get there passes by the Appalachian Trail in Vernon Township, New Jersey. I later found out that this area is called the Pochuck Creek Section of the Appalachian Trail.  I have often thought about stopping there and taking a walk to see if it is any good for birding. Well, today I finally stopped to try it out. The trail is primarily a narrow boardwalk that snakes through the Pochuck Creek Marsh and eventually crosses the Pochuck Creek.
I knew the trail had possibilities when heard a Willow Flycatcher just about thirty paces in, and then right after that I was able to take pictures of a new sparrow for me which I later identified as a Swamp Sparrow: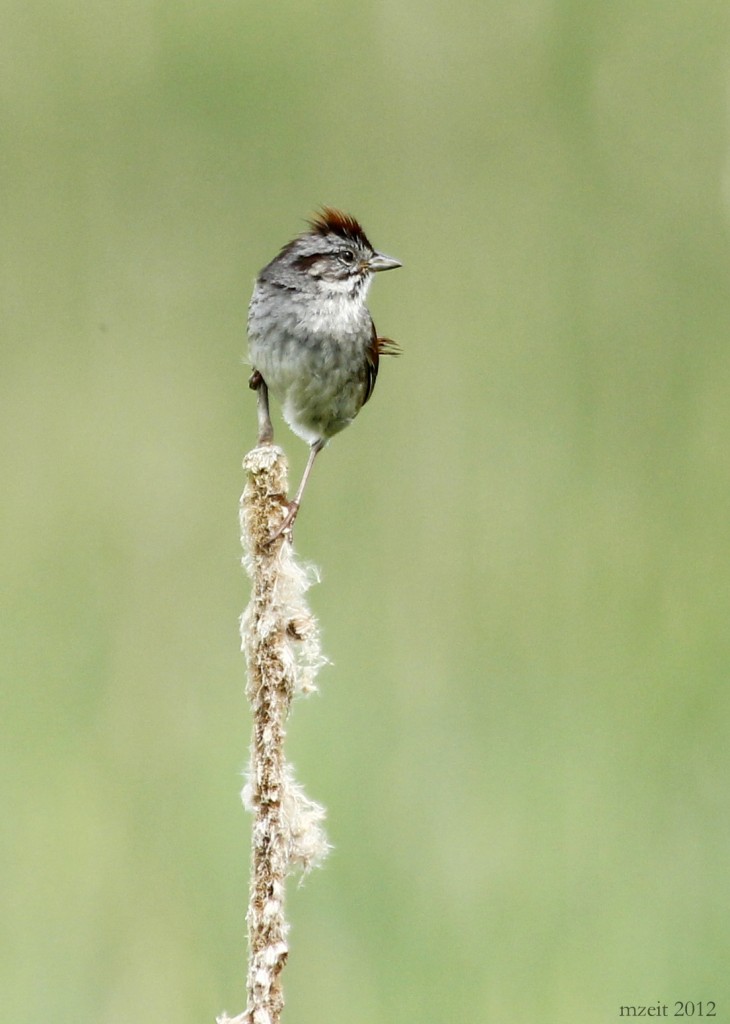 I continued slowly on the trail, enjoying being outside and appreciating the cool breezes. As I made my way towards the bridge that crossed Pochuck Creek I heard and saw a good number of birds.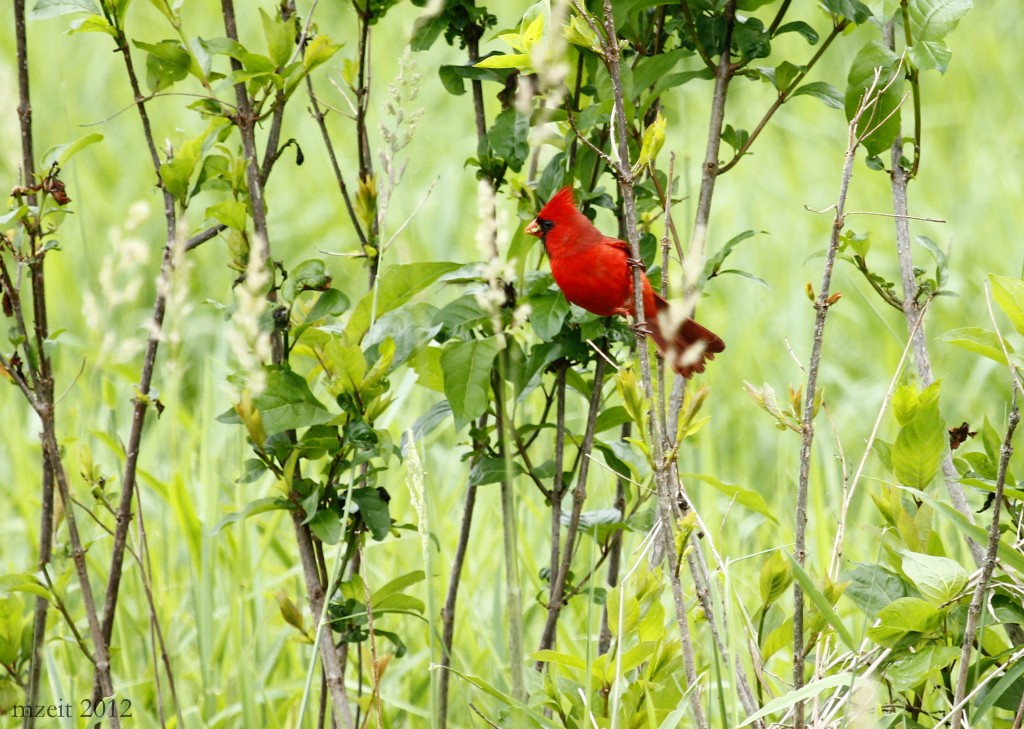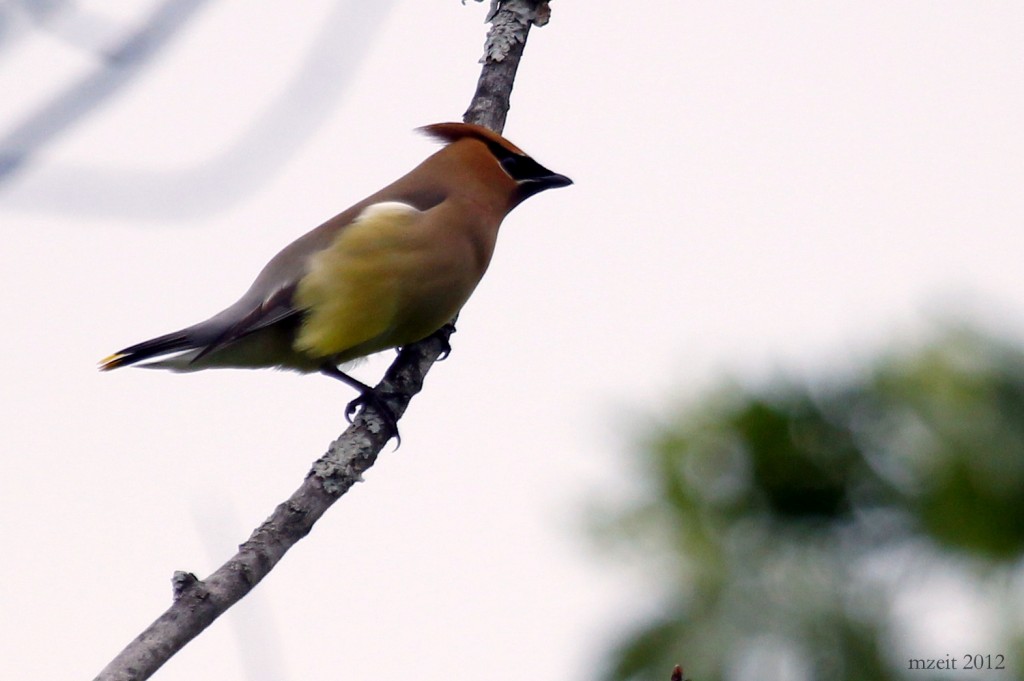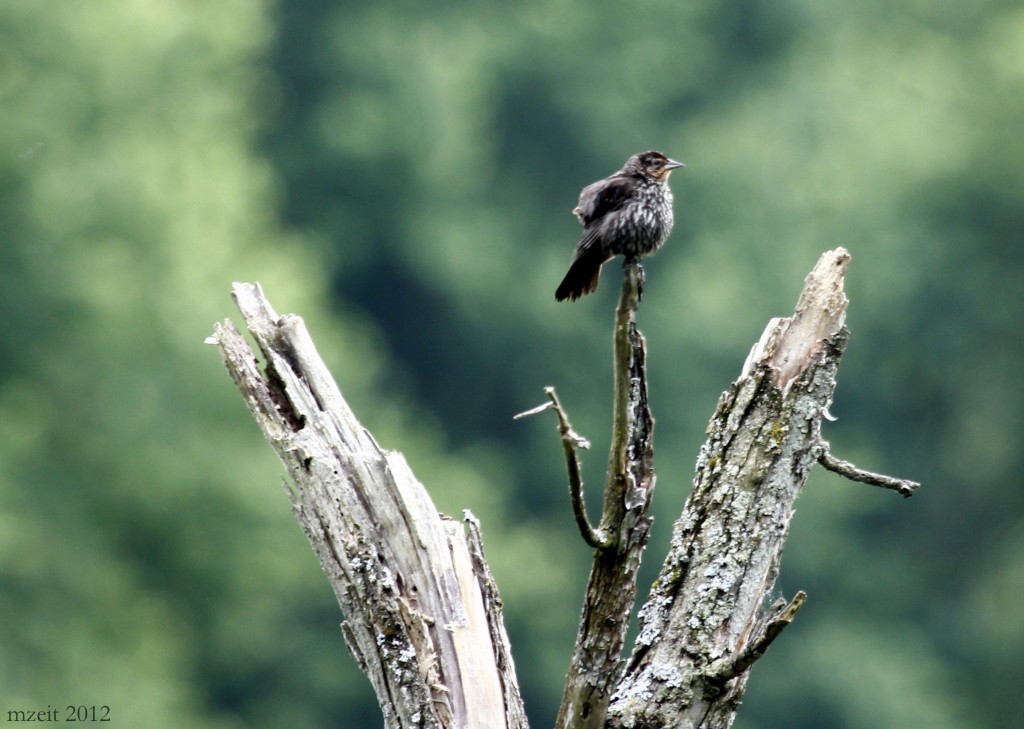 I arrived at the bridge and as I crossed it I was looking left and then right. When I looked right I saw my highlight of the day: a female merganser with 8 chicks swimming down the creek and quickly around the bend! I was not sure if it was a Common Merganser or a Hooded Merganser – I did not get a great look at her, and also I think because I was so surprised to see a merganser – I haven't seen one in this area since mid March. After considering for a while and looking in some bird guides I am leaning towards Common Merganser with chicks, but I need to go back to (hopefully!) get a second look to make a positive identification.
I had my second highlight as I made my way back to my car. A female Wood Duck with several ducklings were hidden under the boardwalk, and as I approached I inadvertently flushed them out.  I managed to get this photo before this duckling disappeared into the grasses: