I hope that there is still an interest in seeing the Northern Harriers out at the grasslands, because for me it is still very exciting. To be in the blind and have these amazing birds fly so close to me is a real thrill that has not worn thin for me at all. Yesterday I went out because my friend Ed sent me some fabulous Short-eared Owl photos. They were up early and he took full advantage of it. The owls got up a little early yesterday, but I had a small window to get some photos and it just didn't work out for me. I did have some more luck with what seems to be a young male Northern Harrier: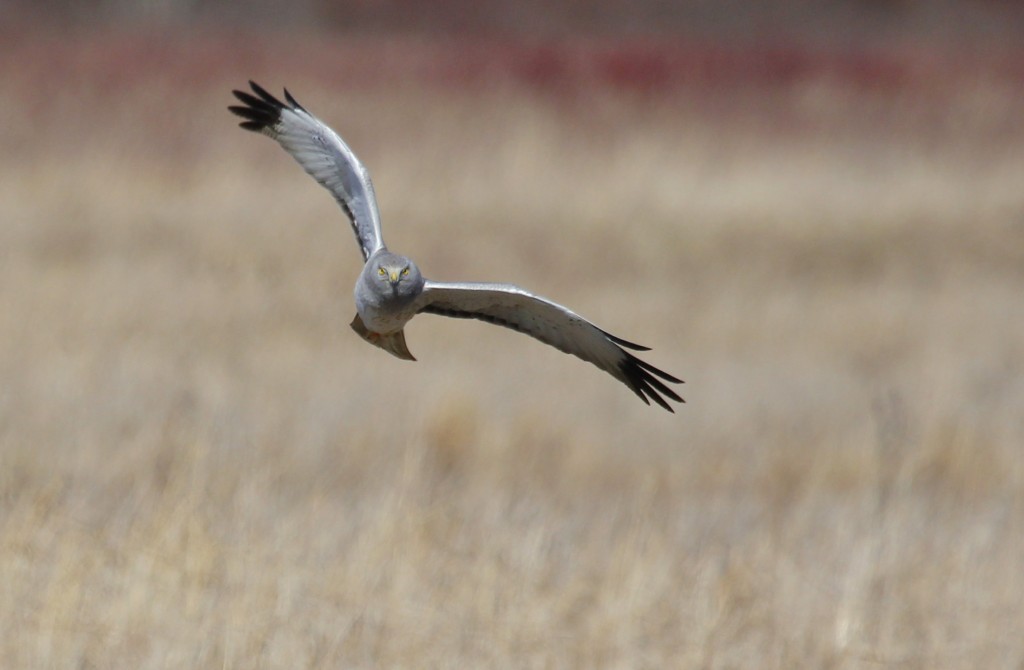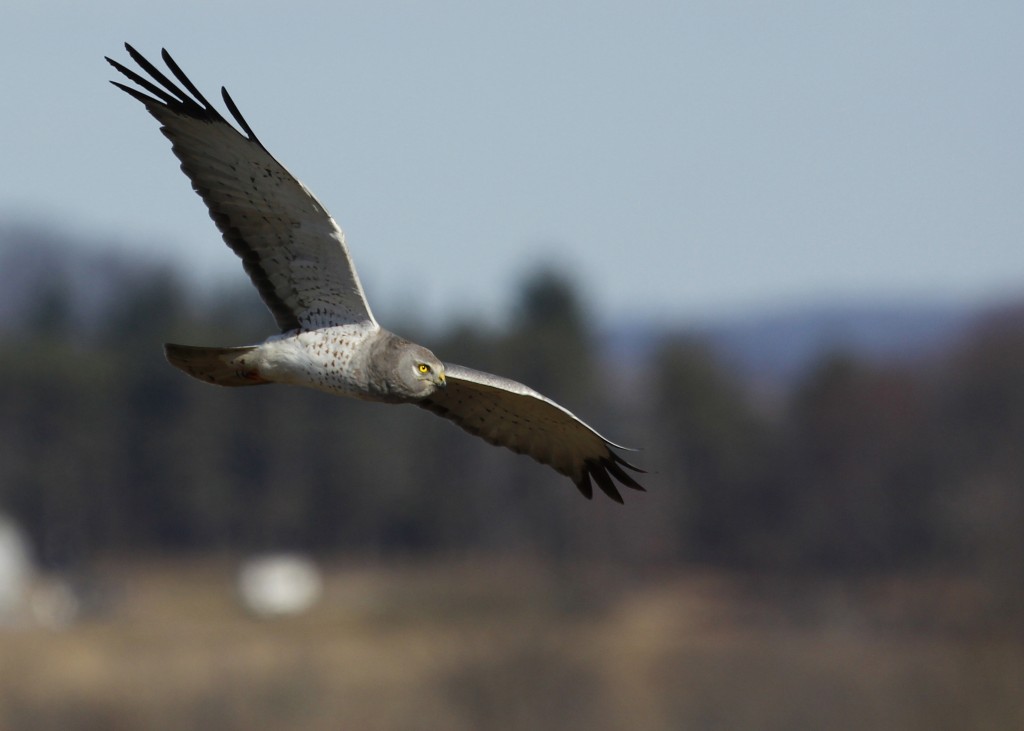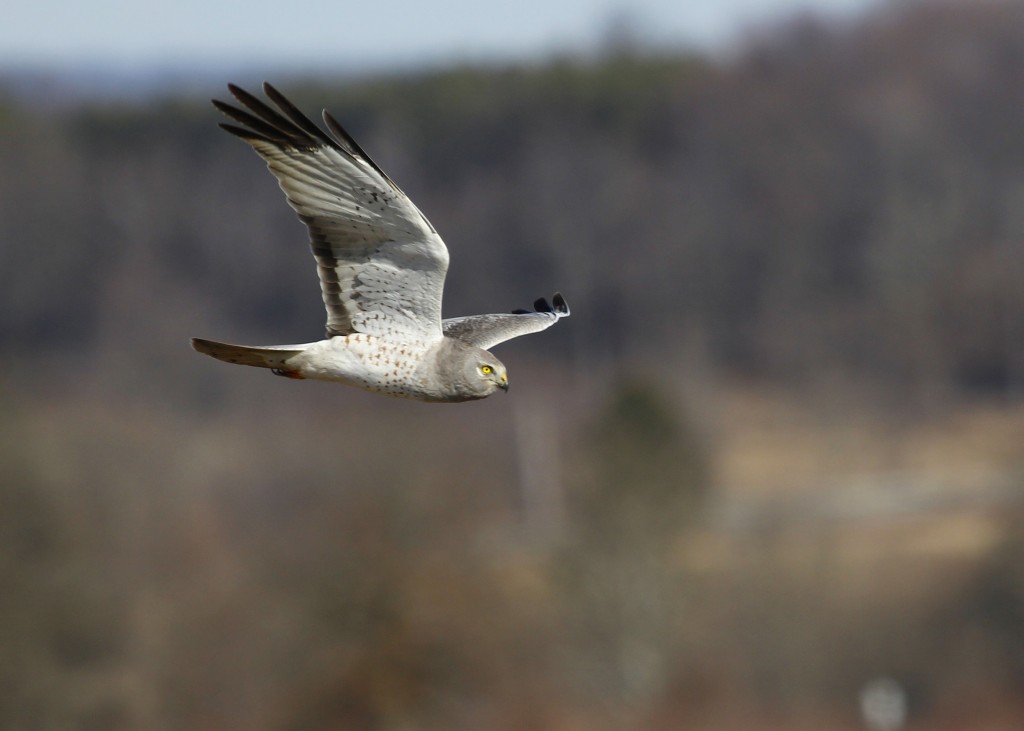 You can't see it from the parking lot, but there is a fairly good-sized pond at the grasslands: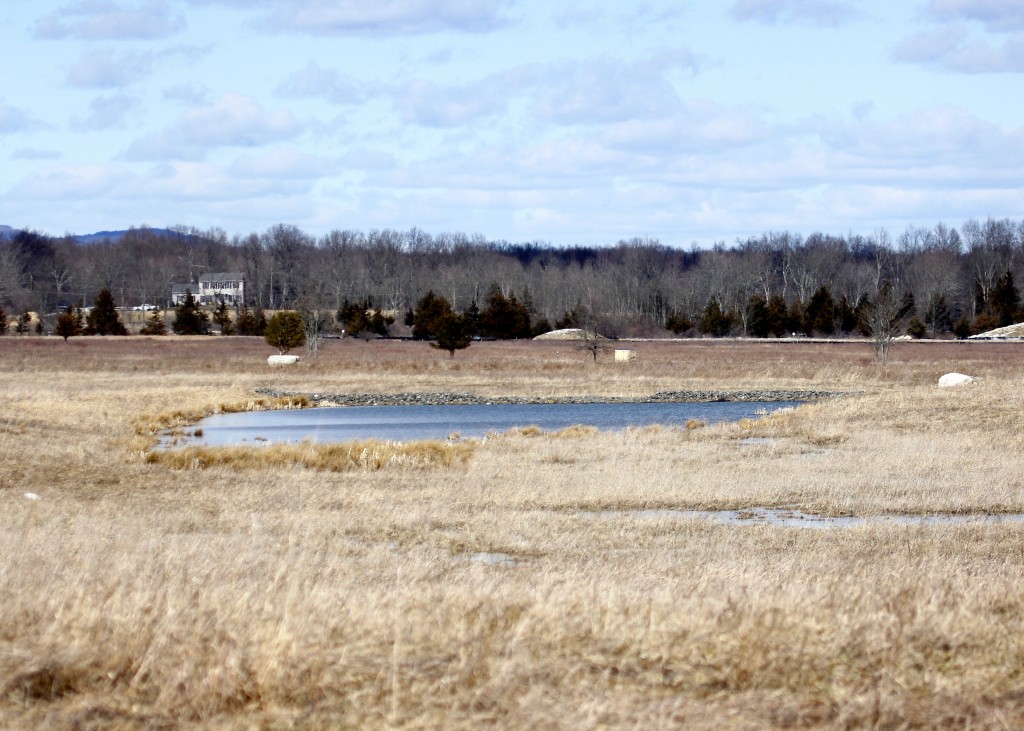 That is where this Great Blue Heron was heading when he flew right over the photo blind. It was very strange for me to see a GBHE flying low over the grasslands!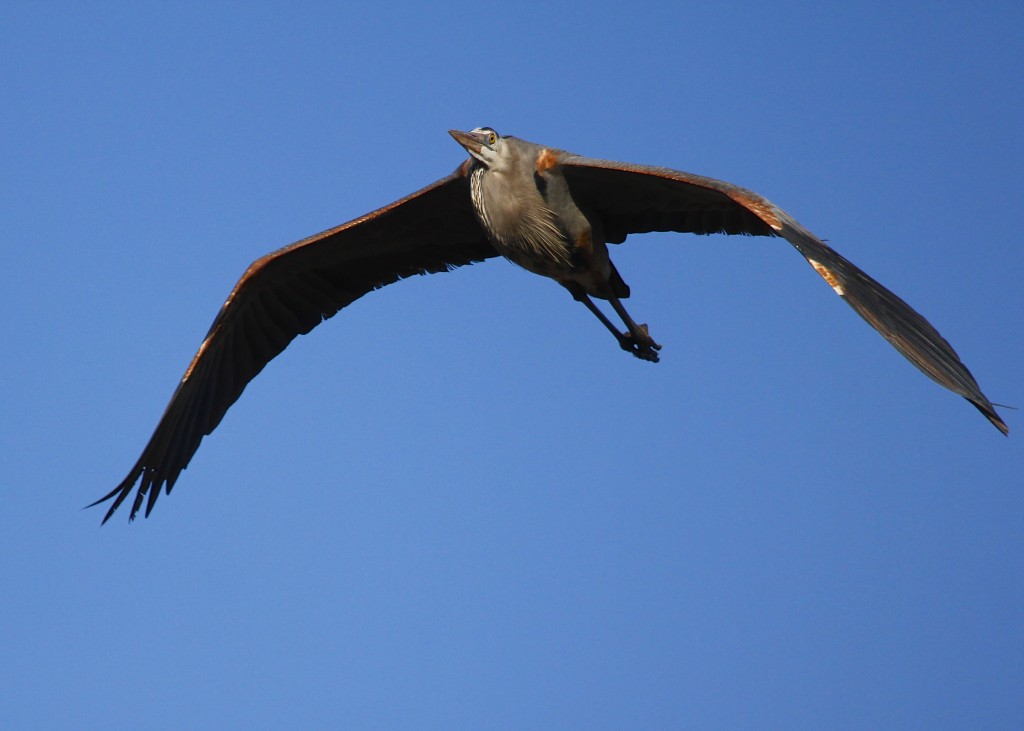 There were several Eastern Meadowlarks present but none got very close to me.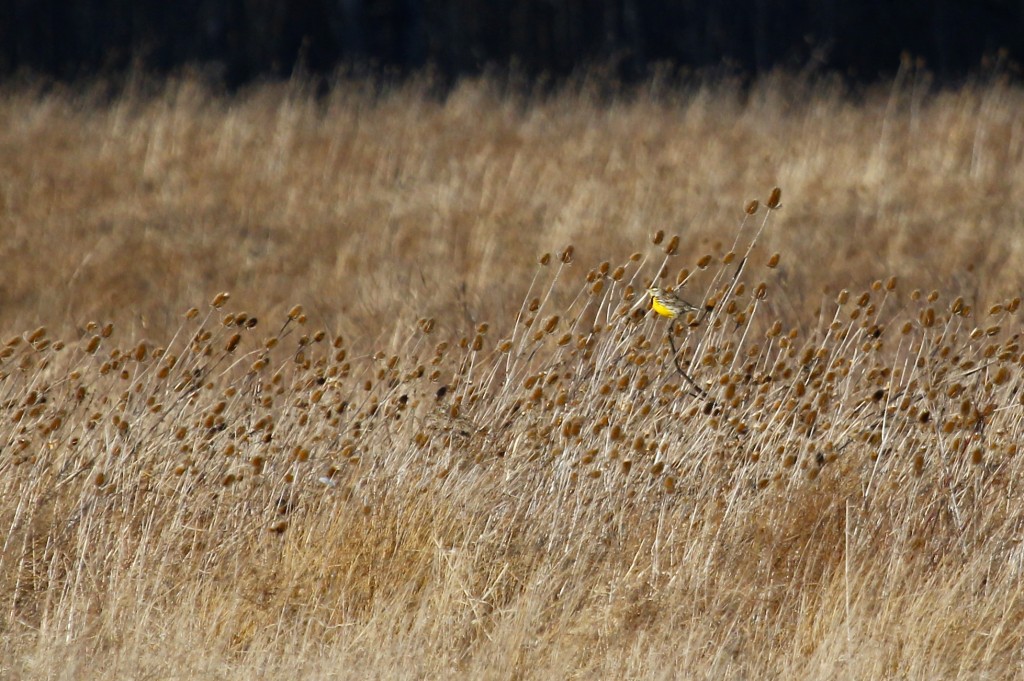 Here is my best Short-eared Owl photo from the night. I was disappointed, but it was still really amazing to see the owls.