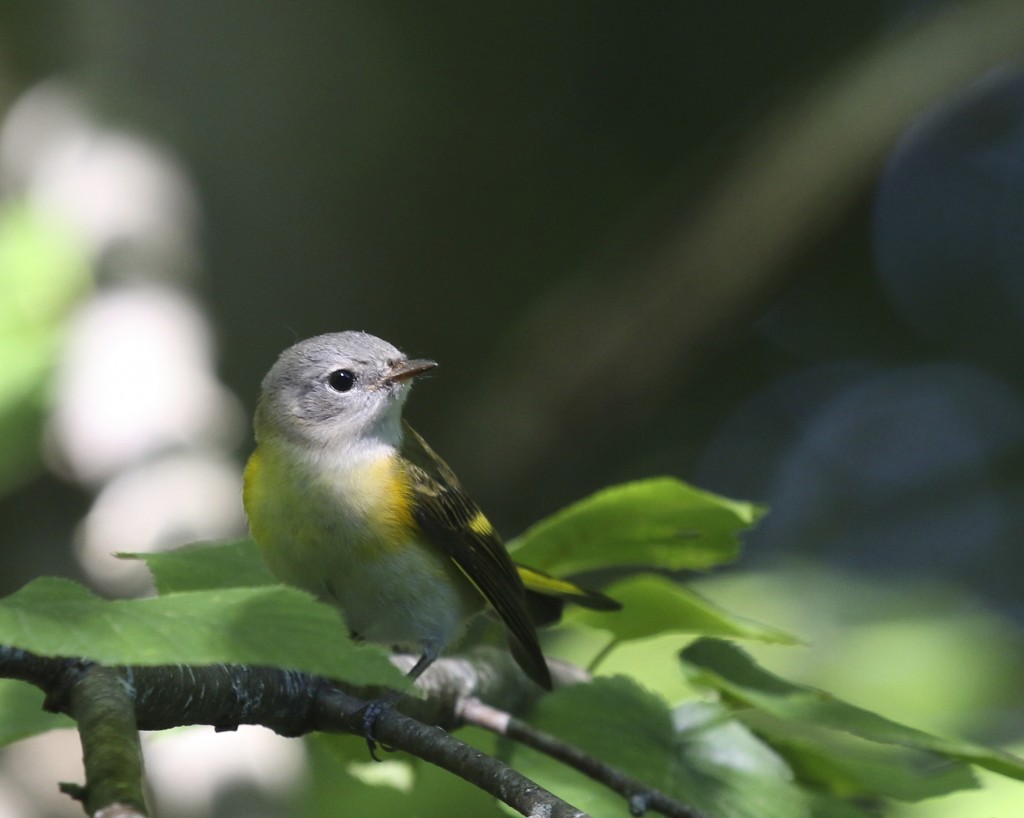 This morning I met John Haas out in Sullivan County and we birded Wolf Brook Multi-use Area and Neversink Unique area. We left my car at Katrina Falls Road Access and then took John's car to the Wolf Brook Access. We hiked approximately 4 1/2 miles back to my car and I have to say that this place is loaded with birds. If you threw a rock you would certainly hit an Eastern Towhee as they were present in high numbers. Here's a distant shot of a young towhee: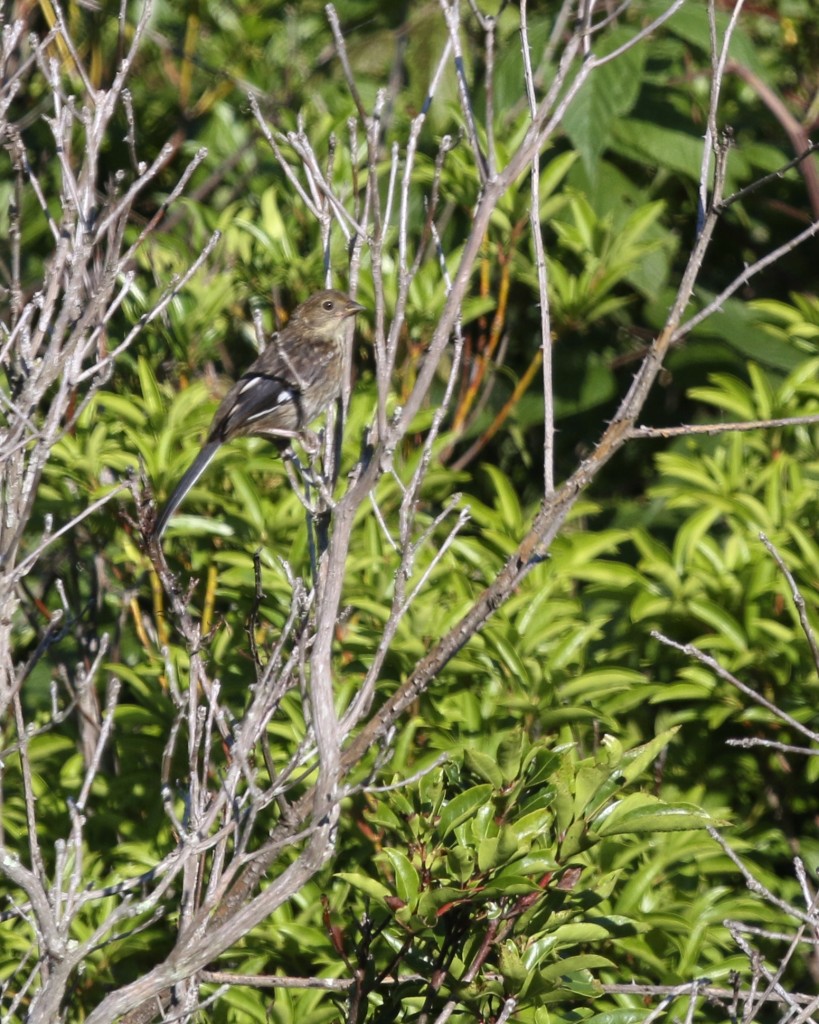 One highlight for me was seeing a mother Common Merganser with two young on the Neversink River. Our look was distant and partially obstructed, so no photos of those birds. Worth mentioning is that we did really well with warblers, with 12 species:
Yellow Warbler                                                Pine Warbler
Chestnut-sided                                               Warbler Prairie Warbler
Magnolia Warbler                                            Black-and-white Warbler
Black-throated Blue Warbler                           American Redstart
Black-throated Green Warbler                        Ovenbird
Blackburnian Warbler                                     Common Yellowthroat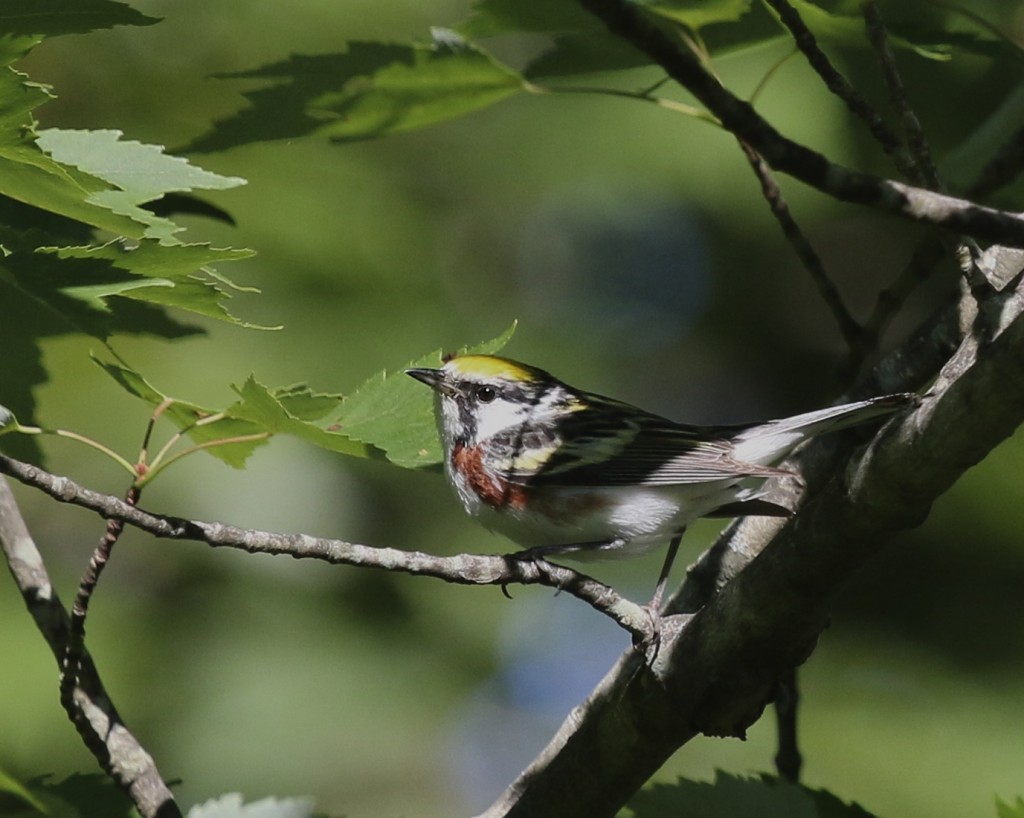 As birdy as the walk was, the best part of the hike was certainly seeing the falls. At about 30 feet high, they are really spectacular to see and my photos don't do justice in the slightest. Also, it is wonderfully cool with a nice mist coming off the falls, accompanied with small rainbows. It's really a great experience and I recommend it highly.

I want to thank John for showing me this great hike, one that I will surely take for years to come, and also for all his help identifying birds by ear today. As we walked, I wondered from time to time just how many birds I would be able to identify if I was doing it on my own? I guess I'll find out next time….