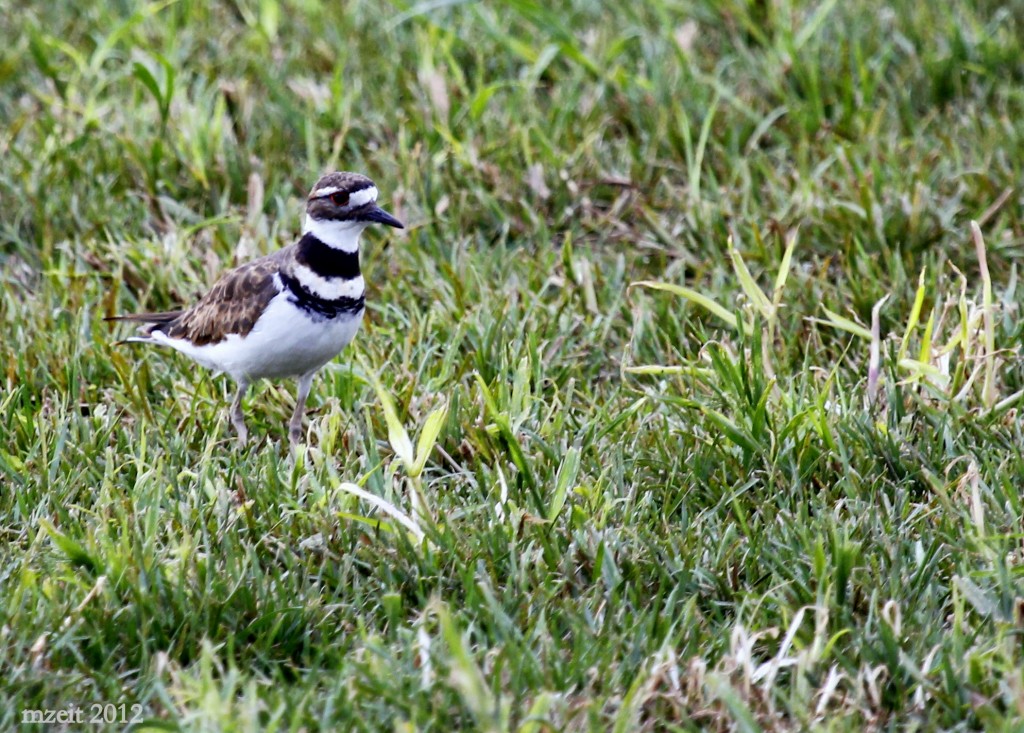 I went out to Skinner Lane in Goshen today after work. Last fall Skinner Lane was a really good spot for shorebirds, so I figured I would swing by and see what I could find. There were many Killdeer present, I counted at least 100, but they were the only shorebirds to be found. I wasn't there long when many of the Killdeer suddenly flew. That is when I noticed a Northern Harrier cruising above the fields. I checked my eBird checklists – this was the first Northern Harrier I had seen since the end of March! I watched in my binoculars for a short while until it dropped into one of the fields and disappeared in the crops. I waited but I never did see the hawk again.
The highlight of the day was seeing a group of approximately 15 Horned Larks. This is a life bird for me, so it was very exciting. They landed not very far away from me, but there was a car coming so I had to snap a few pictures as quickly as I could before they flew. I did the best I could, but I was not very happy with the results: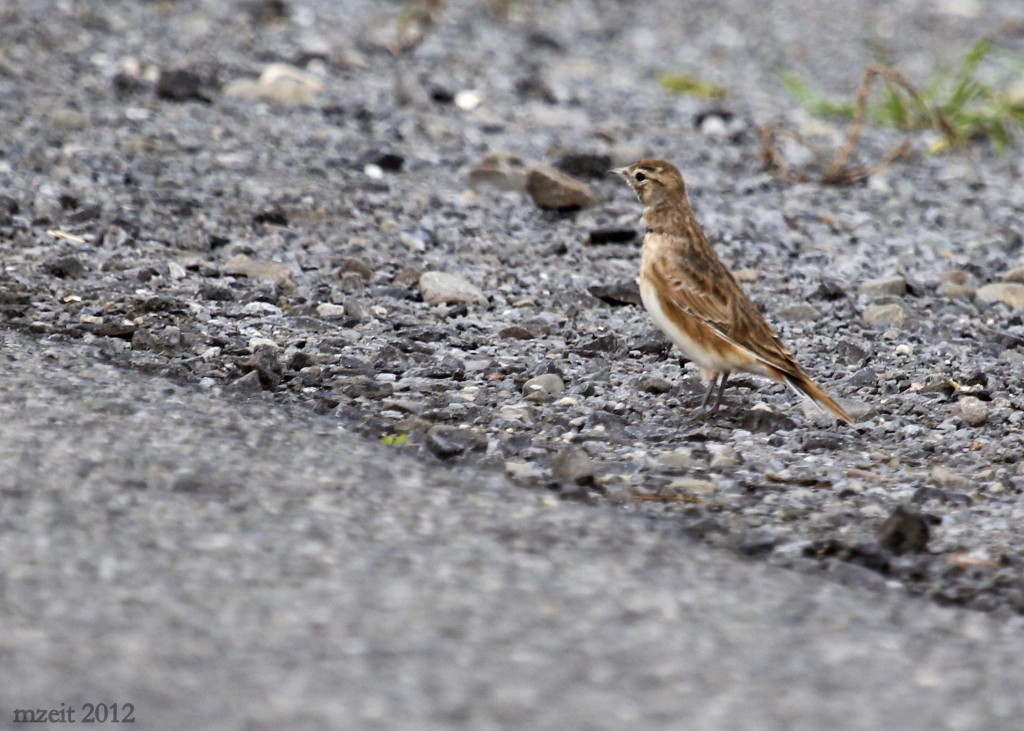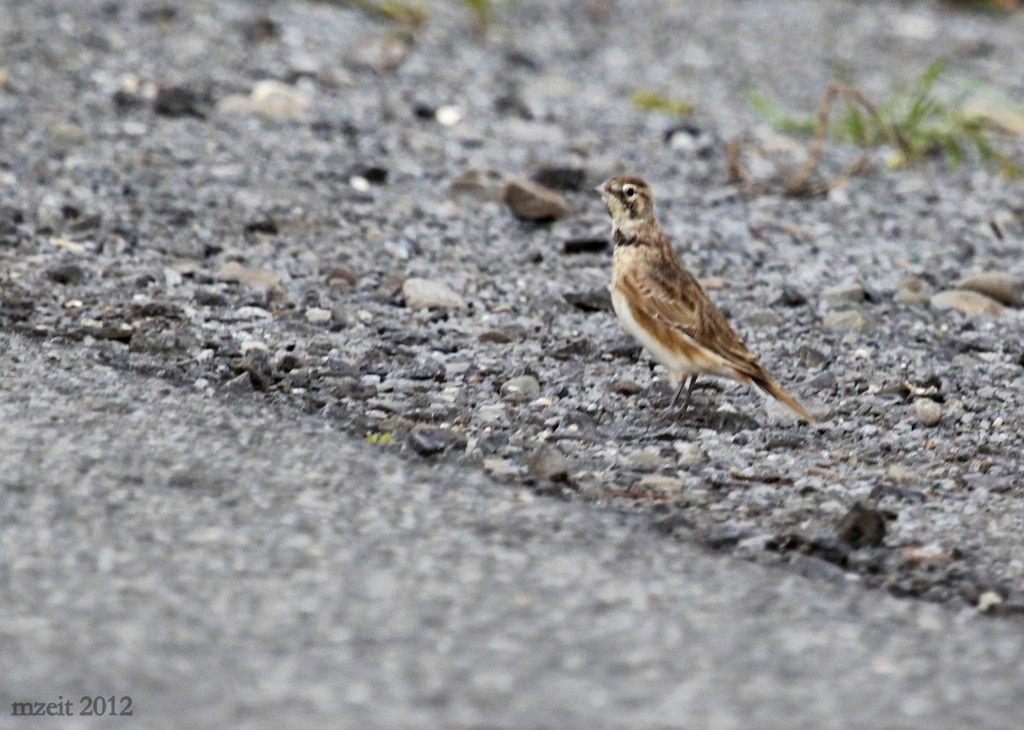 On my way out I spotted an American Kestrel with a fresh kill. He was dining on the top of a power line pole.