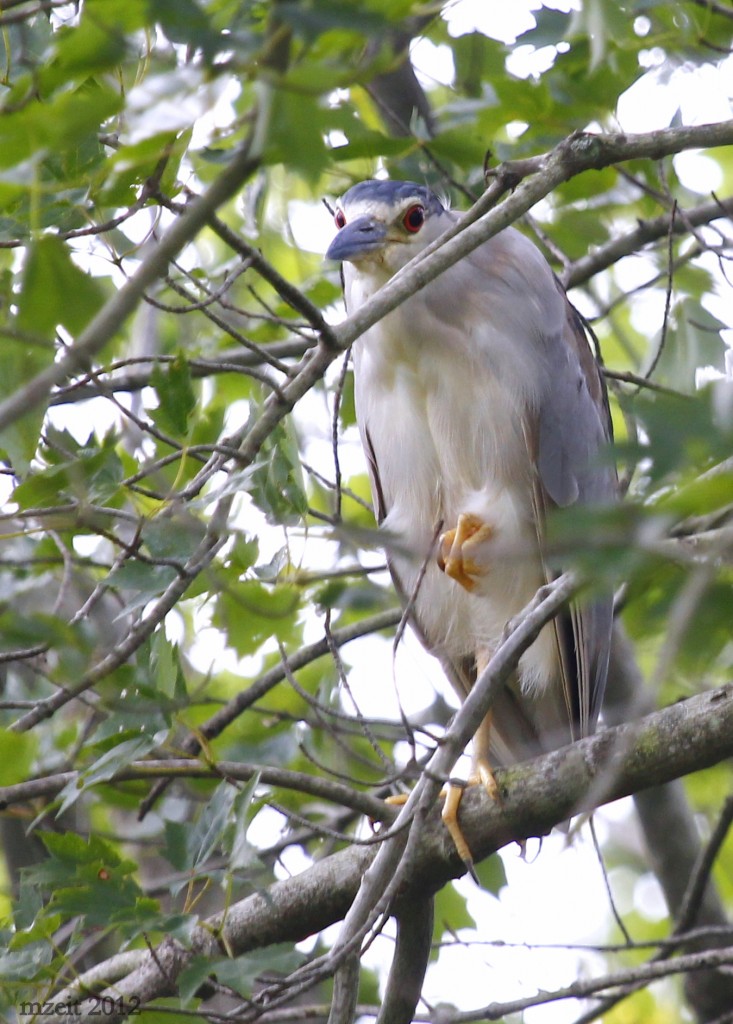 I made it out to Wallkill River National Wildlife Refuge before sunrise THREE times this week in hopes of finally getting some Black-crowned Night-Heron photos. I identified 37 species of birds (and one really cute mammal) in those three days. Here's a short list of favorites:
Double-crested Cormorant
Great Blue Herons(many!)
Great Egret
Green Heron
Black-crowned Night-Heron
Bald Eagle
Cooper's Hawk
Peregrine Falcon
Pectoral Sandpiper
Indigo Bunting
Bobolink
I finally got a pretty good look at both an adult and a juvenile Black-crowned Night-Heron this morning, and it is thanks to John – a fellow birder I met out at the refuge this morning. He told me when he first arrived that he had never had any luck finding BCNH at this site. Moments later one flew right over our heads! He later found three BCNH in a couple of trees just off of the east side of the trail and he made sure I knew exactly where to find them. Thanks John!