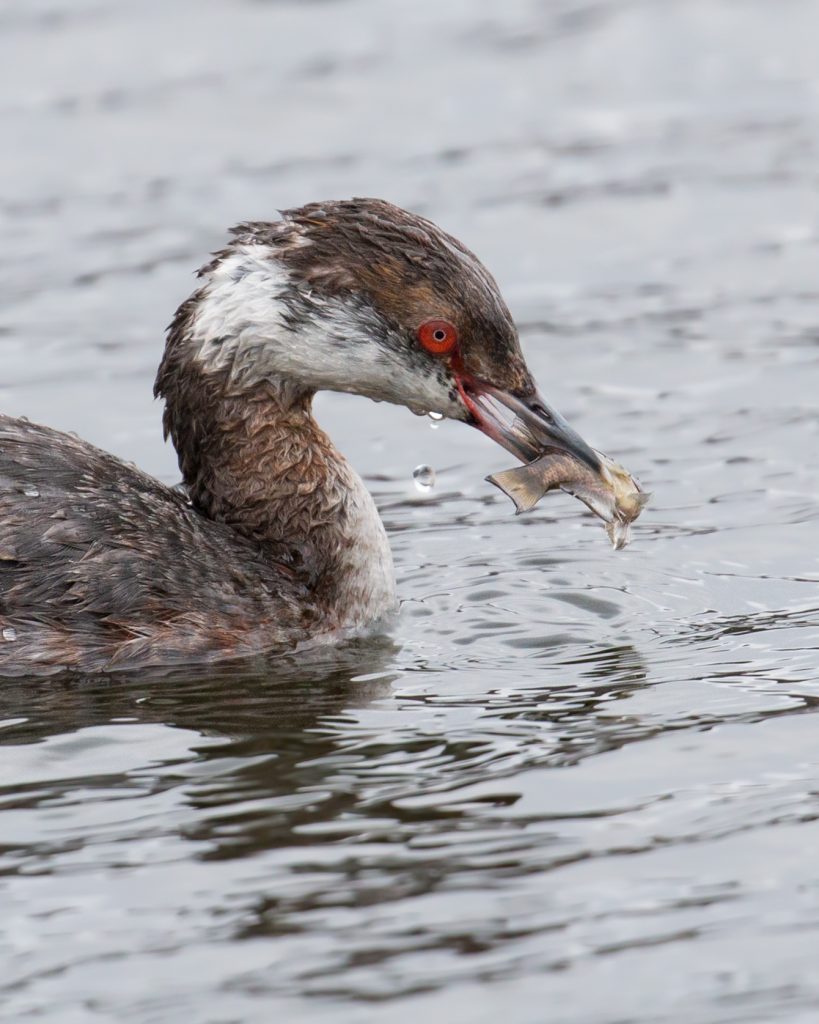 It was an excellent morning for waterfowl in southern Orange County – I had good birds at nearly every stop I made and a total of 18 species  (see my list by location, below). But, it was one extremely accommodating Horned Grebe at Greenwood Lake which made my day. Greenwood Lake is not typically a spot that is good for photos – the birds are typically quite distant – in fact, I often leave my camera in the car. Well I was glad I had it with me today as this HOGR came in close and fed well, completely unconcerned with my presence. I love it when, every once in a while, things work out really well. Here's what I had today, by location:
6 1/2 STATION ROAD SANCTUARY: 6 Green-winged Teal, 35 Canada Geese, 5 Mallards, 9 American Black Ducks, 2 Mute Swan, and 1 Northern Shoveler.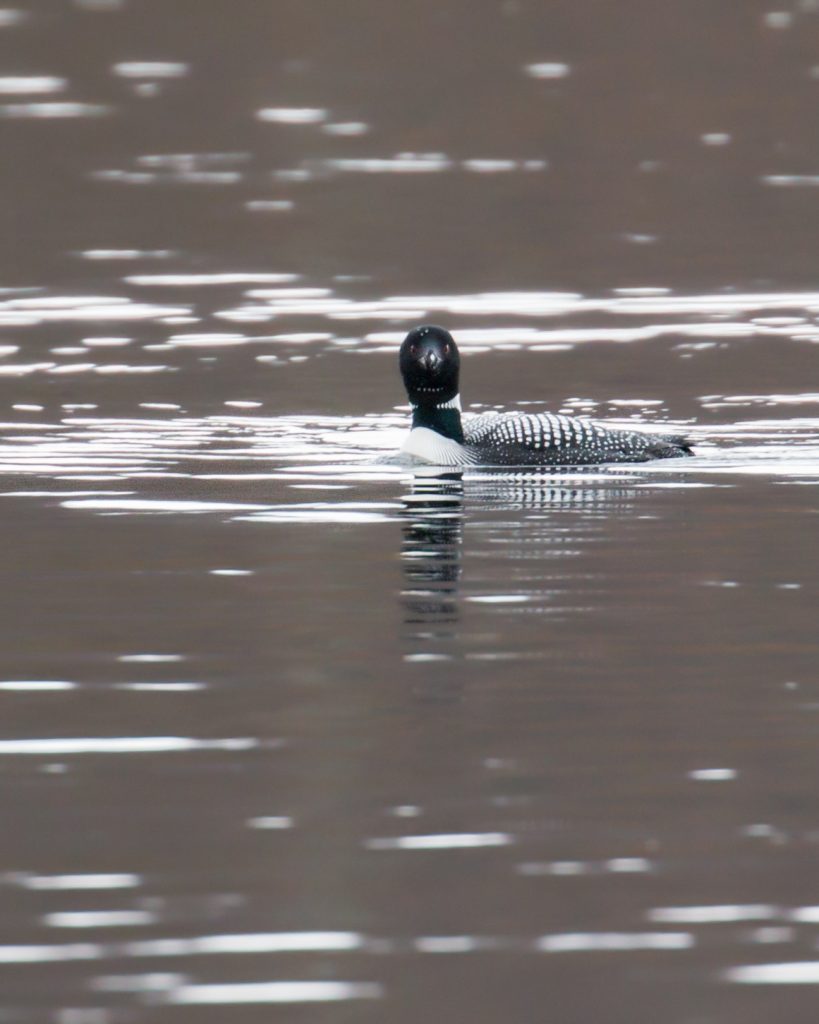 GLENMERE LAKE: 12 Common Loons, 10 Horned Grebes, 2 Mute Swans, 5 Canada Geese, 6 American Black Ducks, 3 Bufflehead,and 4 Wood Ducks. Thanks to Kathy Ashman for reporting – she had 16 Common Loons prior to my arrival.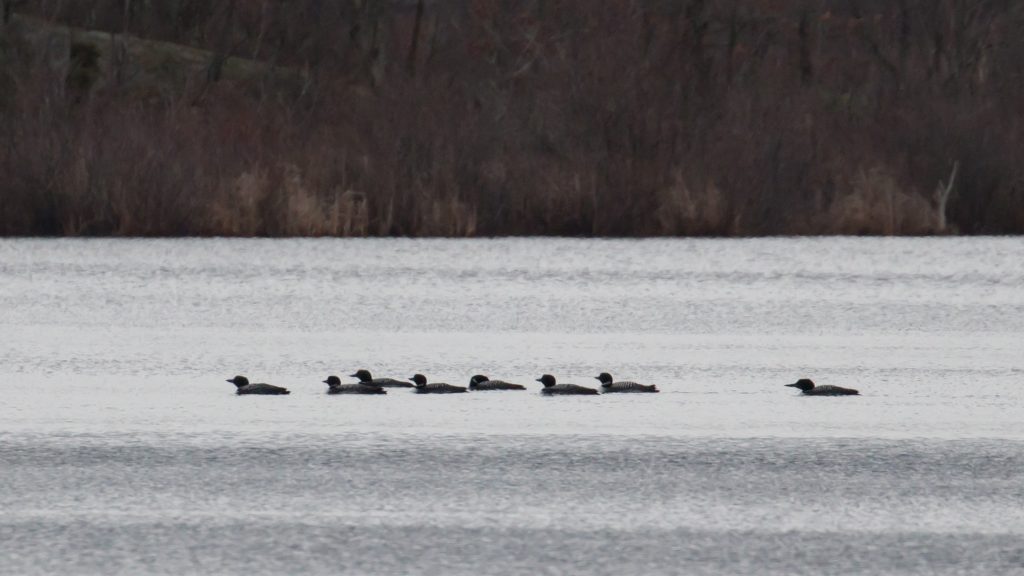 WICKHAM LAKE: 2 Common Mergansers, 10 Double-crested Cormorants, 12 Buffleheads, 5 RED-THROATED LOONS, 1 Common Loon, 9 Horned Grebes, 1 Pied-billed Grebe, 4 Lesser Scaup, 2 Mute Swans, and 6 Canada Geese.
GREENWOOD LAKE: 2 Common Loons, 3 Horned Grebes, 15 Double-crested Cormorants, 7 Red-breasted Mergansers, 5 Common Mergansers, 5 Buffleheads, 2 Mallards, 4 Canada Geese, and 2 Mute Swans.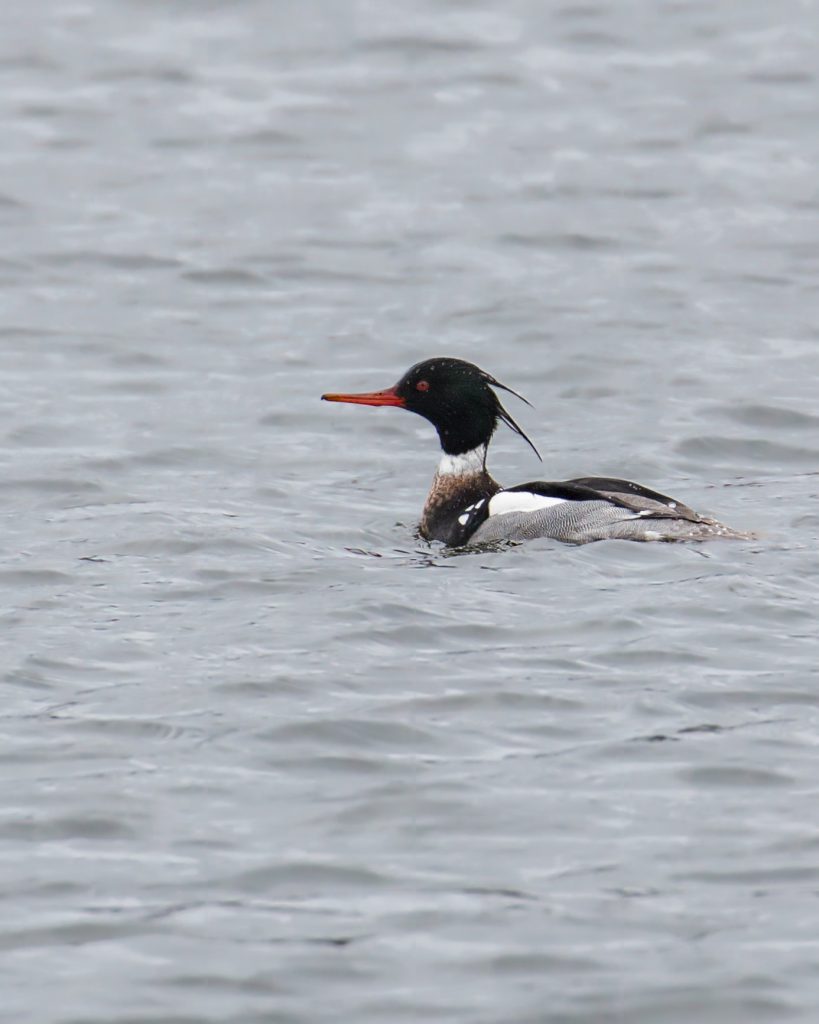 WALTON LAKE: 1 Common Loon and 1 Double-crested Cormorant.
ROUND LAKE: 2 Mallards, 1 Horned Grebe, 2 Greater Scaup, 5 Buffleheads, 14 Double-crested Cormorants, 2 Ruddy Ducks, and 6 Canada Geese.