I feel like I'm sort of in a birding slump these days – things have just been slow and it feels like ages since I've taken a decent photograph. Saturday's hawkwatch at Mt. Peter was more of the same; I had a total of only 21 migrating raptors for the day. That being said, the weather was excellent (it actually felt like fall!), and I had a pleasant day on the mountain. Most of my highlights are not raptor related: I had my best bird of the day before I even unpacked my gear – a Blackpoll Warbler in the evergreen right next to the platform. Throughout the day, I had 24 skeins of Canada Geese fly over, with a total of over 1000 geese, which was exciting to me. I'm looking forward to sifting through some geese this winter. As far as raptors go, I had 4 Osprey pass over in an hour's time and my first migrating Peregrine Falcon of the year. Here's my report with the season totals: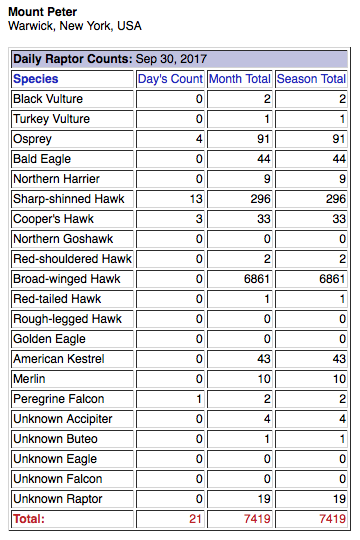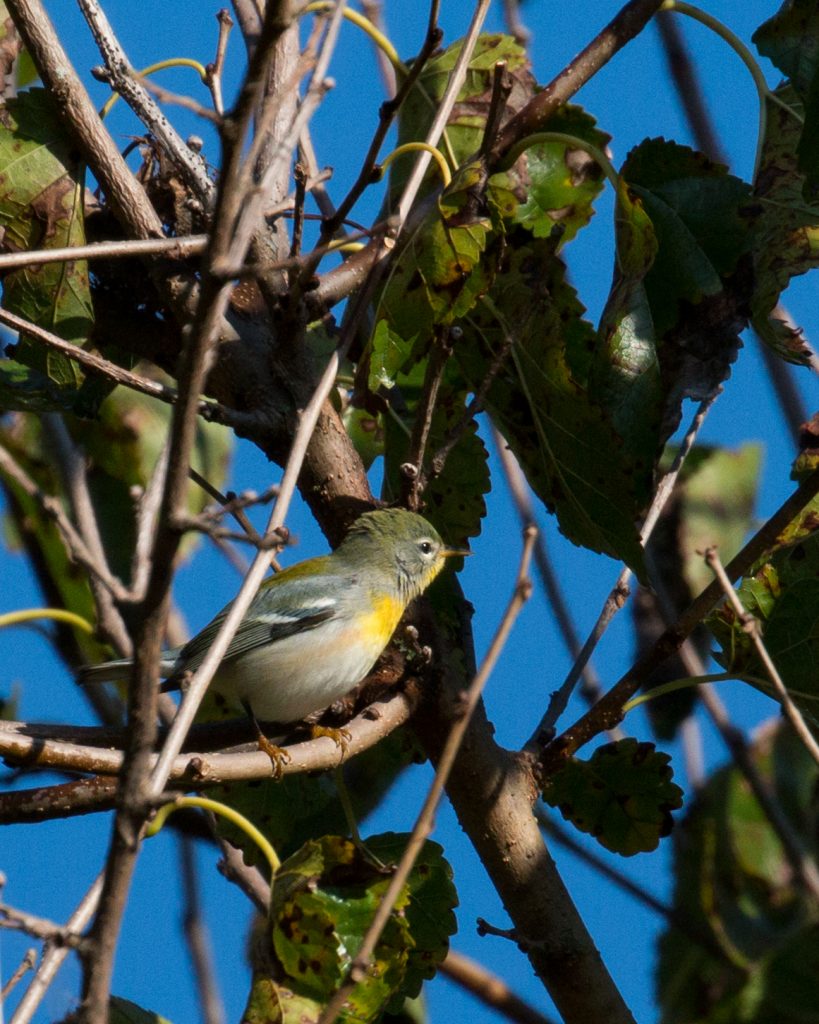 Odds and Ends:
I've been checking on the shorebirds at Citgo Pond regularly, but unfortunately I've been finding pretty much the same birds all week. I did have my first Bald Eagle there in a while on Thursday. On Wednesday I tried for shorebirds in the black dirt, but ended up finding more falconers than shorebirds.
Fall warblers have pretty much been a bust for me this year, but I did manage to get a few this weekend. As I mentioned above, I had a Blackpoll Warbler at Mt. Peter; I also had an American Redstart and Northern Parula this morning at Winding Waters. Other good birds at Winding Waters today included a Blue-headed Vireo, several Eastern Towhees, and 6 species of sparrow: Song, Swamp, Lincoln's, Field, Savannah, and White-throated.
Anyways, the good thing about a birding slump is that it has to come to an end. I'm looking forward to the next big thing, maybe next Saturday I'll get an excellent flight at Mt. Pete – I'm due.