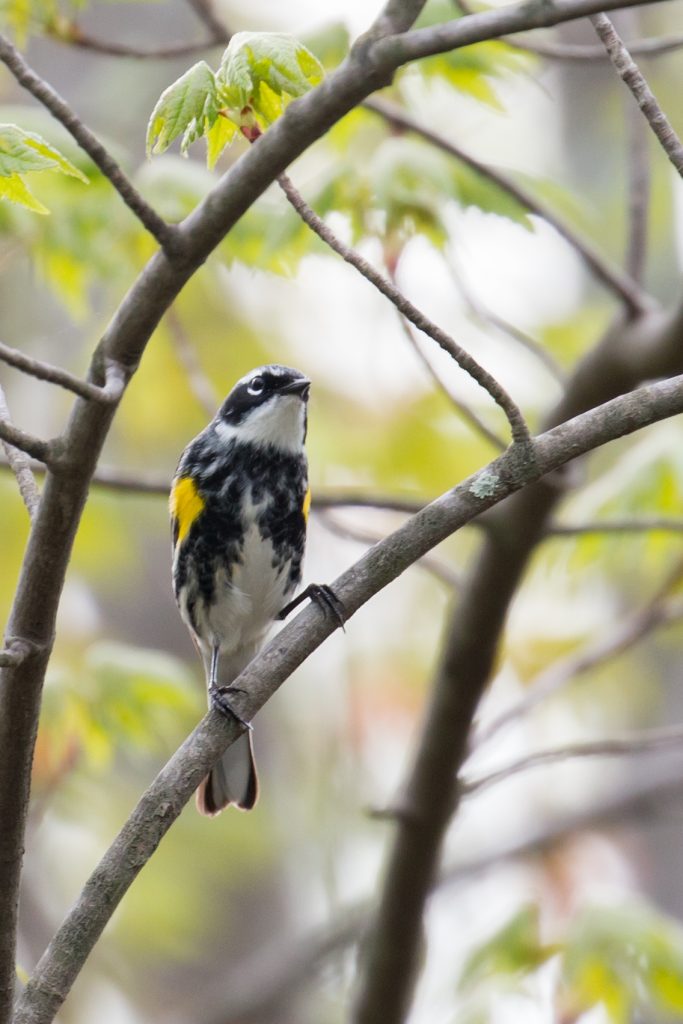 After work today I headed straight to Glenmere Lake to follow up on a lead from Rob Stone – he had two WHITE-WINGED SCOTERS there earlier in the day. And I just can't get enough of sea ducks in Orange County, I find it fascinating. When I arrived, the birds were still present. I had distant but excellent looks in my scope and I managed to digiscope a few halfway decent shots with my phone. While I was there, I also had a remarkable 4 Ospreys flying over the lake and 2 Bald Eagles; one adult and one immature.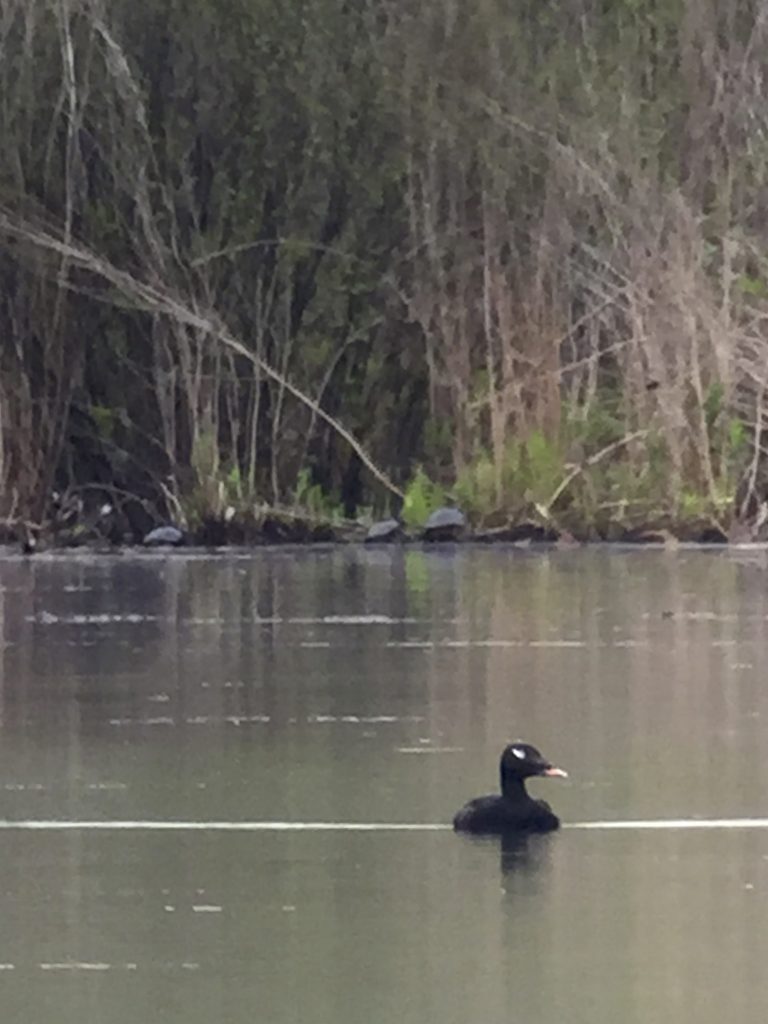 From there, I headed over to Wickham Lake, following up on another tip from Rob; he let me know about a Northern Waterthrush that was near the parking area at Wickham Woodlands Town Park. At first I was having no luck, but after a while I heard the bird. I really wanted to see the bird, so I waited a long time… and eventually I caught just the briefest look. While I was waiting, the area was birdy and I had several other warblers: Yellow Warbler, Yellow-rumped Warbler, Palm Warbler, and my first of the year American Redstart.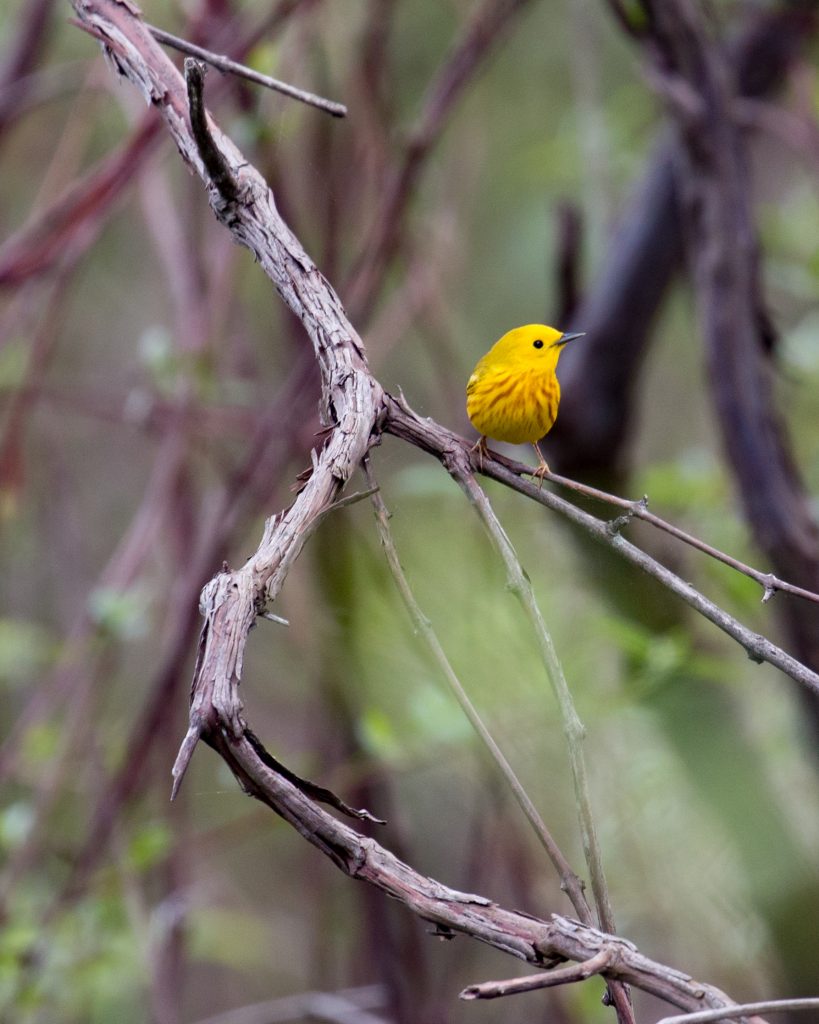 I finally went to the shore of the lake to scan for waterfowl. I was not optimistic, but wanted to check before heading home. I was pleasantly surprised to first hear and then see a Common Loon out in the distance. What a great sound and sight! But that was just the beginning – I continued scanning and…wait let me count them… one, two, three, four RED-NECKED GREBES! They were in the company of 4 Ruddy Ducks. Again the birds were quite distant – I took some shots with my camera and I digiscoped some as well and got enough just to document. What a super night of birding, you just never know what you'll find when you get out there!