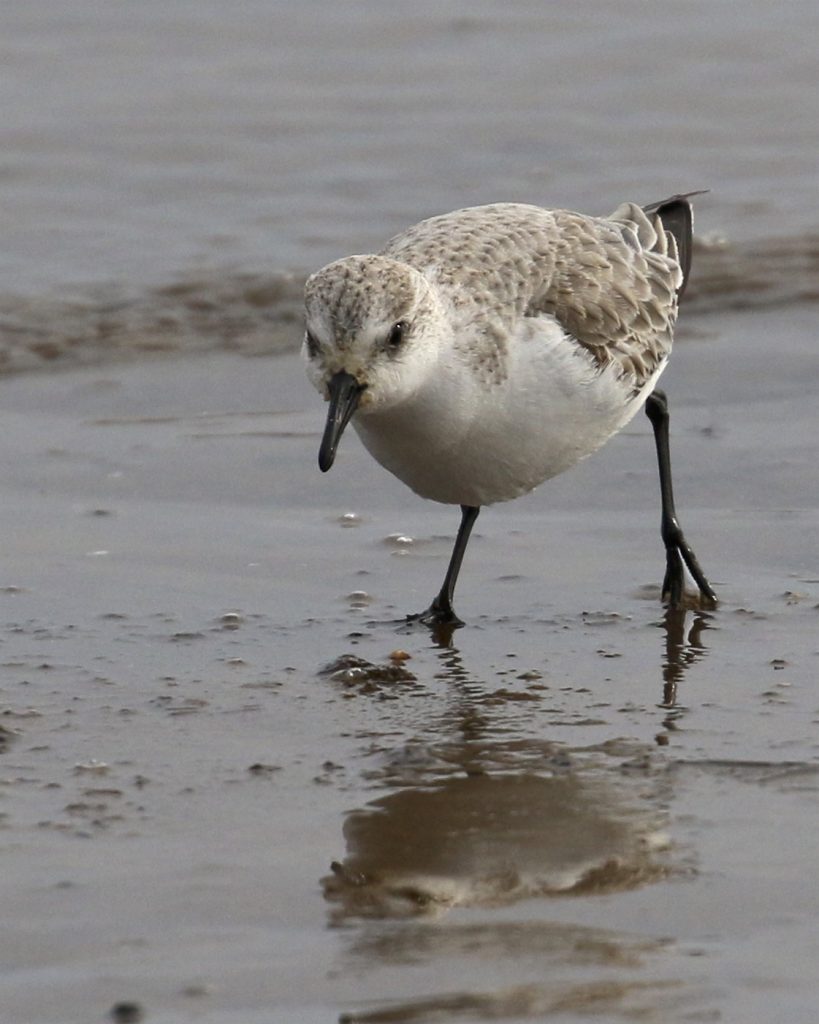 Maria Loukeris and I spent a fantastic day of birding down at the Jersey Shore today. Our first stop was at Morgan Avenue Mudflats in Middlesex County. We dipped on our target bird – the Black-headed Gull which had been reported as recently as Friday, but we did get lucky with a LESSER BLACK-BACKED GULL. We got great looks at the bird and some documentary photos.
Our second stop was at Manasquan Inlet in Ocean County. I knew it would be a good stop when I stepped out of the car and photographed a Common Loon at close distance. We worked our way out onto the jetty and I saw a very white bird on the water, not far from the jetty. "Is that a gannet?" It was a NORTHERN GANNET; we had several while we were there, and one in particular spent a large amount of time not far from the jetty. We reached the end of the jetty and Maria found the bird of the day, a RAZORBILL! The bird was very close to the jetty; I could barely believe it. We got super looks at the bird, and even some decent shots. It was definitely the highlight of the day.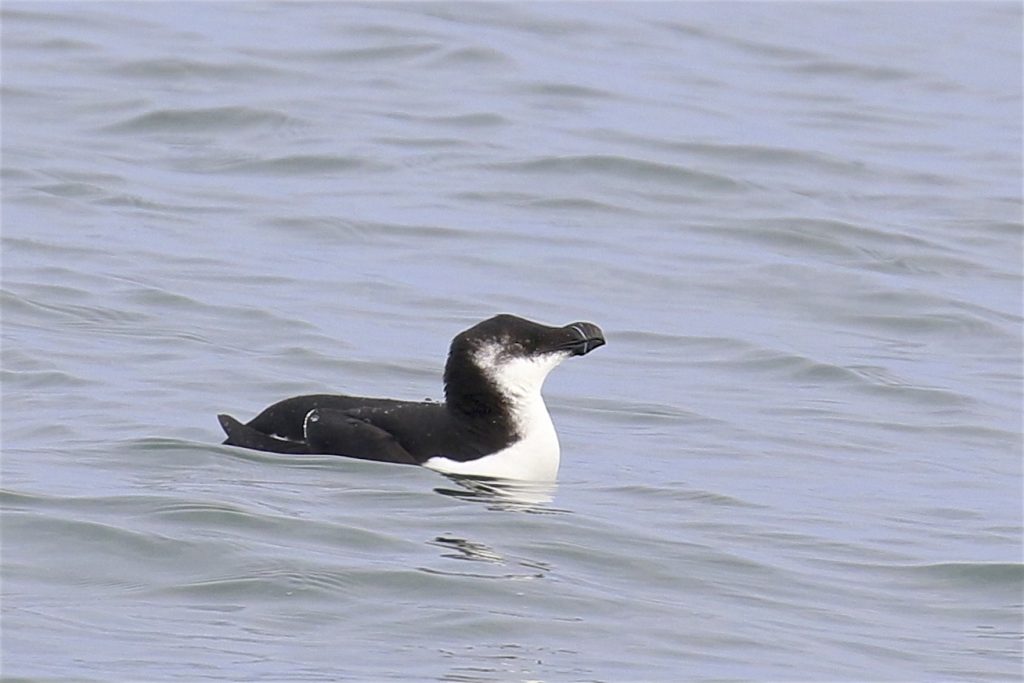 Our final stop was at Shark River in Monmouth County. As it was last year when we were there, the place was absolutely loaded with birds. We never located the Eurasian Wigeon that had been reported, but we did pretty well with waterfowl (and a couple of shorebirds too):
Canada Goose 55
Brant 250
Mute Swan 85
Gadwall 55
American Wigeon 45
American Black Duck 2
Mallard 12
Bufflehead 125
Hooded Merganser 65
Red-breasted Merganser 25
Ruddy Duck 1
Black-bellied Plover 3
Dunlin 7
We ended the day with a total of 30 species from the three locations. Good birding!